You probably already know that you can always count on us for our honesty, even at those times when it hurts. You see, we understand that without you, we wouldn't make any money. As such, we aren't going to lie to you or send you off somewhere that we don't trust. With that said, let's talk BetDSI.
There was a time when BetDSI was this authors favorite site for eGaming, and BetDSI still absolutely nails it in that department. What you're reading now is a completely new update to the review, and things may not be the same.
Screenshots
Now, don't get me wrong. They have done nothing bad to me to make me dislike them, but their site has become so hard to navigate, two-faced, or confusing that it starts to make the experience less fun that, if I were a new player, I may want to just go elsewhere to place my bets and call it a day.
Does not change the fact that there are still good things about BetDSI that you may be willing to overlook the negative, so I'll talk about both and then send you off into the wild to make your own decisions. What's that old Clint Eastwood movie? The Good, The Bad and The Ugly? *quick Google search Yup. That's it. Let's do that.
Signing Up
The Good
Signing up is just as easy as it should be. Just a few questions about you and you're pretty much ready to go. Once you're at BetDSI, just click on the bright red "JOIN" button at the upper right hand corner, and *poof*, there it is.
We actually have a pretty sweet article right here about "KYC" or Verifying Your Identity, and why you may or may not want to do that. Even if you decided you wanted verify right away with BetDSI, I couldn't find any option to do so in the site. Assume that you will have to if you go and win the big prize!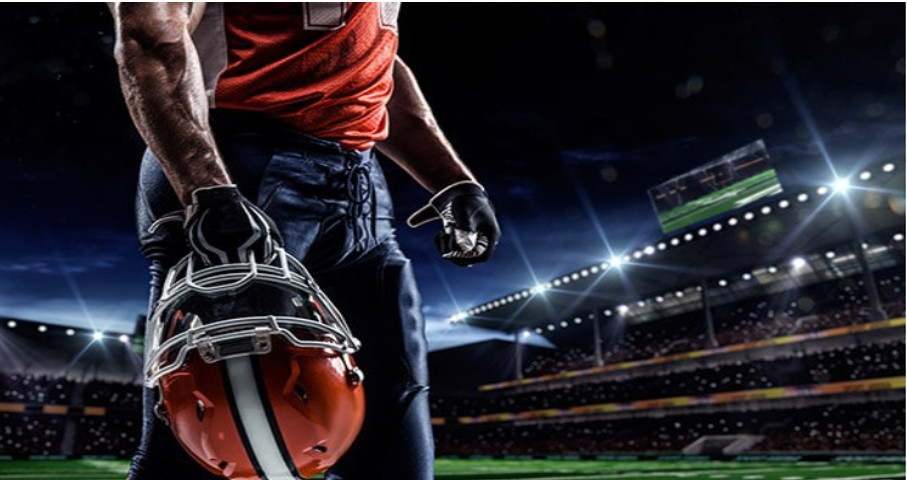 Nice one here. Use our exclusive code "FREAK" and you can get yourself a 50% deposit match for the sportsbook as well as a 50% deposit match for the casino.
Maybe not the biggest bonus around, but attached to it is an incredibly low 6x rollover requirement!
(Up to $2500 maximum bonus)
50% Sports and 50% Casino Bonus
For new sign ups only, get a 50% Sports bonus with a 20x rollover + a 50% Casino bonus with a 40x rollover.
Making a Deposit
The Bad
How? Unless they're blatantly stealing from you, how can making a deposit be a bad thing? Well, let's take a look at the next 3 images labeled Image 1, 2 and 3.
See the problem up there? It seems as though if I wanted to make a deposit right now, they wouldn't let me through any of their 3 options. Take a look at the upper left-hand corner of each image. I am logged in as a customer and everything is good to go in that department. Refreshing the page gives me the following error.
So I'm getting browser errors through a fully updated version of Chrome? Odd. In the interest of fairness, I did not try with a different browser.
Logging out, closing the window, reopening it not once, but twice fixed the problem, but come on man, I really should not have to do that.
Depositing Types / Withdrawal Types
Depositing – The Ugly
Now let's go ahead and move on and assume you make it past these weird blank screens and loading errors and you actually want to make a deposit.
You've got a number of options depending on where you look. Wait, what? Yeah, let's look at this madness here in the next couple of screens.
Now we've got some options for depositing here, we've got
Visa (minimum $45 maximum $1500)
Mastercard (minimum $45 maximum $1500)
American Express (minimum $45 maximum $1500)
bitcoin (minimum $25 maximum $10,000)
MoneyGram (minimum $100, maximum $500)
Now I know what you are thinking. What's wrong with those options? Well, I'll show you. We've been looking at the options if you click the deposit button near the top of BetDSI's site. Now let's see what happens if we click the deposit button toward the bottom.
Now I seem to be missing some options, (American Express, MoneyGram), more options have appeared, (dash, ethereum, altcoin) and some deposit minimum or maximum amounts have changed, (bitcoin).
Seriously. For a company that wants my potential hundreds, or even thousands of dollars, they really need to get their act together and decide how they want it, or even how much they want at a time.
Making a Withdrawal
Withdrawing Some Money – The Good
Making a withdrawal is going to fall onto the "good side" for now as I haven't tried to make one! I have placed some personal wagers at BetDSI but I was wrong in my predictions. Happens to the best of us!
It does seem as though the options to receive your money are
BankDraft
bitcoin
Person to Person
ACH
I have to say "seem as though" because, see "deposits" above, there are 2 areas to request your money. I cannot seem to get the one at the top of the site to work. *sigh*
The Gameplay
Sportsbook – The Good
BetDSI does have a great selection of just about any sport you can think of to wager on. Football, basketball, soccer, and that list goes on and on.
On the off chance that you're just bored and want a little something different to bet on, BetDSI will have you covered there. Are you one of the millions of people that watch the TV show "Game of Thrones"? You can bet as much as you'd like on which Stark is going to meet their death next. Into politics? Think Joe Biden will take the office in the 2020 election? Well you can put your money right where your mouth is!
There is a department where BetDSI just freakin' nails it, and that is the eSports department. Overwatch, DOTA 2, Hearthstone, Rainbow 6 and on and on. I like to think that I am in fact, a "gamer", and I can only think of 1 pro-series that is not offered.
Casino – The Good
The sportsbook is where BetDSI really shines and their casino is more of a place to kind of hang out while waiting for the next game to start. With that out of the way, their casino is not a bad place at all.
The selection of slots is not the biggest in the world and the selection of table games is average at best, but in comparison to many other sections of the site, everything just works. What you see is what you get and you really could not ask for more.
You have 2 options to navigate the casino so you can take whichever you're more comfortable with. You can scroll through all of the mini-images or there is a menu bar toward the top that will give you some drop down menus if you happen to already know what kind of game you're looking for or know the name of it.
Horses – The Good
Not a lot to say about the horses here, this is just as you would expect it to be.
Choosing the horses takes you to the main page. To your left you can choose what track you are looking for if you happen to know it already. Once choosing a track, the big window will open showing you the individual horses so you can choose what type of bet you'd like to place.
Once you place your bets in the open windows of the page you would just click on the "Add to Bet Slip" button and you're good to just hang out and wait for your horse to win!
Player Props – The Good
Another place where BetDSI stands out is the Props department. For those that don't know, a props bet is a kind of bet that doesn't really affect the outcome of a game or a match. These bets can be utterly silly to the downright boring.
Ranging from "Will C. Paul block more than 4 shots" to "Will H. Smith be wearing green shoes", if you can think of it, someone will bet on it type of bets.
Free Picks, Contests, Bonuses
Free Picks – The Good
I am calling the Free Picks page good for now, although that may change in the future. Clicking on it right now shows me nothing, but not with an error of any sort. It's like their just not offering anything right now and I know for a fact that they have in the past so I'll let it slide for now.
Contests – The Good
This is a page that has been up at BetDSI since the first time I ever went to the site and hasn't changed, but doesn't need to. It's a free contest, they don't have to offer it.
What is it? It's a $25k Streak Challenge! From their site description –

Pick a daily winner and build your streak to $25,000.
Prizes will be awarded for 5, 9, 13, 17, and 21 consecutive picks.
Plus a $1000 free play monthly prize to the contestant with the most wins. Free to enter.

My greatest streak has been 4 wins. Maybe you'll do better than I do!
Bonuses – The Good
With the exception of the code FREAK, BetDSI doesn't seem to use any special codes to get any bonuses. Instead, while making a deposit, there will be a series of checkboxes while making the deposit and you just click off on the one that suits you best.
Don't forget, you can always opt for "no bonus" so that you have no requirements attached to any winnings.
Customer Service
How is the customer service? The Ugly
They say that there is someone to help you 24 hours a day. That's nice. Too bad the only option to talk to anyone is through email.
Really? You're a full fledged Sportsbook/Casino and you don't have anyone to answer the phone if I have a problem, or at the very least, some Live Chat? Okay…
Availability
Who can play at BetDSI? The Good
Just about everyone. As far as I can tell, everyone in the US is welcome as much as everyone else in the world.
Most online sportsbooks and casinos have a short list of people that are not legally allowed to wager there. I would not be surprised if BetDSI has one, but if so, I cannot find it.
Conclusion
This author loves eSports. I will always go back to BetDSI for the eSports wagering with the best selection and great odds.
If looking for something else, I may go elsewhere just to not have the hassle of simply trying to deposit or withdraw my money. Maybe not. Depends what kind of mood I'm in that day.