BookMaker Review – With All New 2022 Update
In life there are those of us that may have smaller bankrolls than others. That's okay, we've all gotta start somewhere!
That does mean however, that there are those out there that have larger bankrolls. BookMaker is going to be a damn fine home for them!
Now, going back to the smaller bankroll people, you'll still have a great time over at BookMaker, they're known for taking care of everyone with their fairness, openness, honesty, and great customer support, but it's those with a little more money that are going to find some of the better bonuses around.
Let's talk about all of it some more here in our honest BookMaker review, all updated for 2022!
More About BookMaker
There are those here in the offices of GoodSportsBooks that use BookMaker on a personal level and we feel 100% confident with our own bankrolls being held over there. They're known for constant and consistent payouts, competitive lines that often come out earlier than other sites, and a staff that takes care of their bettors. We're confident that you will have a great and positive experience over at BookMaker.
BookMaker is a huge force in the offshore sports betting business and has such a strong reputation that many other Online Sportsbooks won't release their own lines and odds until BookMaker does first!
Going along with this reputation of being one of the premier sites around is the reputation for being the number one choice for many a professional sports bettor.
Along with all of the other features that BookMaker sports is the pride they have on not turning down any business, even after a customer has a run of good luck, (this does actually happen at some other offshore books).
BookMaker has been around almost since offshore wagering has been around. To put in clearly, BookMaker is one of the most respected sports betting groups in the world!
They've been around for well over 20 years now which is a testament in itself, and most importantly, they always payout to their winners.
Screenshots
BookMaker Bonuses and Loyalty Program
Like virtually any other site you'll find, you can always just not accept a bonus if you don't want to live by the Terms and Conditions that are set by BookMaker, but with some of these bonuses we feel as though you may decide you're willing to live with them even if you weren't at first!
If you're ready to go and you do decide to join up, there are a number of different options for you to take advantage of! Here's just a few of them:
A 100% Cash Bonus of up to $300 if you're using crypto
Up to $1,6000 Bucks by way of a 15% Sports Bonus combined with a 50% Casino Bonus
A 50% Bonus of up to $1,000 for the Casino if you don't care for Sports action
…and more!
For those that are already joined up over at BookMaker there are also great reload bonuses going on all the time, such as:
A Reload Bonus of up to $800 for Cash users, and
A Reload Bonus of up to $5,000 for Crypto users
…and a few other great ones as well! To check out a full list of these, go and check out our sister site right here and get all of the fine details.
There's also a Cash Back Reward program based on the amount that a player wagers, it gets paid out a few bucks at a time whenever you meet a specific betting requirement. Again, for those with a larger bankroll that do quite a bit of betting, this can really add up!
Sports Available for Betting
There are quite a bit of options available to you when you head over. While this is being updated at the very end of December, you've got:
| | | | |
| --- | --- | --- | --- |
| Football | Soccer | Baketball | Hockey |
| Baseball | eSports | Table Tennis | Martial Arts |
| Darts | Boxing | Rugby | Cricket |
| Handball | Volleyball | Politics | Futures |
…and when you click on each one of those, you'll get sub-menus that'll break down the action a little more for you, making it easy to find exactly what you would like to bet on. For example, clicking on Football will give you the options of
NFL
NCAA
Football Futures
And Basketball would take you to:
NBA
NCAA
International Clubs
Top Leagues
Europe
Asia
South America
Oceania
Basketball Futures
…and so on!
Don't forget that toward the top of that list of sports, you'll also see a "Live" button that'll take you to bet on any action that's going on, well, Live!
As the year goes on, depending on just when you ended up here, you may come into some more stuff, as well as some of your more "obscure" bets. For example, during Olympic time you'll find all kinds of Olympic targeted bets for those that follow amateur sports.
So, as you can see, BookMaker doesn't offer the super-wide range that many other sites do, but there's more than enough for the average gambler.
Non-Sporting Bets
Now for the Casino side of BookMaker, even though there's not a ton to say.
Now, don't get us wrong over here. You'll find a great casino over at BookMaker, no question about that, it's just a matter of it not really being the largest. You see, BookMaker has no problem letting you know that they are a sportsbook, first and foremost.
Over at the casino you will find the usual options to help you pass the time away while you're waiting for the next big game to start. You've got:
Table games
Roulette
Mini Games, and of course,
Slots
This is almost the same offerings that you'll find at many Online Casinos now, but their Slot selection is a little on the lacking side. You're sure to find some really good-looking slots that you're just not going to find anywhere else, but there's just not that many of them.
Something that is very nice however is the option to "save your favorites" on a list within BookMaker, making it so that you don't have to re-track down whatever slot that was that you were having a good time on the last time you were there.
The "Live Dealer" section over at BookMaker is nothing to sneeze at, at all if you're the kind of person that does actually miss some human contact. You'll find many options there including:
Blackjack
Roulette
Baccarat
Super 6
Table Games, and even some
Bingo
Unfortunately, if you're looking for a true Poker Room you're going to want to go elsewhere. BookMaker just doesn't offer one up.
The Deposits and The Withdrawals
Once you decide to go on over to BookMaker, join up and make a deposit, you'll see that you've got a whole mess of options there, including a bunch that most places do not accept.
Credit Cards, (Visa, MasterCard, Discover, American Express, Diners Club
bitcoin
Litecoin
P2P
But that's not all. Bitcoin and Litecoin are already listed up there, but there is also a "Crypto Currencies" button for you to click on where you'll see that there another 64 types of crypto that BookMaker accepts. You're bound to see all kinds of options that nobody else takes. Example, Swarm City. What the heck is that and where did you get it? No matter, BookMaker accepts it!
For your withdrawals after you do some winning, your choices come down to:
Bank Wire
Check
bitcoin
MoneyGram
And once again the "Crypto Currencies" button is there in case you want to withdraw the same way or get yourself another one of the lesser known alt-coins.
For a nominal fee, you can also go with a Person 2 Person withdrawal.
Pros & Cons
Excellent in-game betting options.
Early lines across all sports
BetPoints rewards system
Up to $1600 in Welcome Money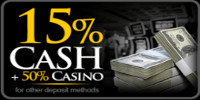 You do not need a code to take advantage of this one right here!
The only thing you have to do is make a deposit with something that isn't crypto. That's it!
Just join BookMaker and make your first deposit and receive a 15% cash welcome sports bonus (up to $600) AND a 50% casino bonus (up to $1000)!
The sports money will come with a 5x rollover and the casino portion will have a 80x requirement.
This is for the new players only!
Cash Reload, Up to 20%, up to $800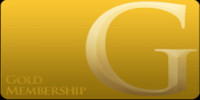 Got some nice Reload Action for the non-crypto users here. The percentage as well the amount received will change depending on your player level when you make said reload.
One of three things will happen,
Gold Level –
You can get a 10% Cash Bonus up to $400 on every reload and have a 4x rollover requirement attached,
Platinum Level –
You can get a 15% Cash Bonus up to $600 on every reload and have a 5x rollover requirement attached,
Diamond Level
You can get a 20% Cash Bonus up to $800 on every reload and have a 5x rollover requirement attached.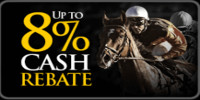 Like horse racing? Like getting money back for any losses on the horses?
You're in luck!
BookMaker will give you an 8% Horse Rebate on any Win, Place, Show, or Exotic wagers.
The Rebate will not be given for wagers that were cancelled for any reason!
Final Thoughts
We have felt great updating this for the year once again. We have been working with BookMaker for quite some time now as well as using them for some of our own personal gambling and the experience has stayed just as solid as it always has.
BookMaker has got an amazing reputation among sports gamblers, both amateur and professional alike. No matter which of those two you fall under, you're sure to have a great time over at there!