USA Sportsbooks: Who is the Best US Betting Site?
Online sports betting has never been more popular.
Today in 2023 online sports betting is a billion dollar business for US citizens. The good news is that there are proven reputable, legit and trustworthy online sportsbooks you can gamble with right now no matter where you live in the USA. A small handful of states offer regulated sports betting where you can use the MGM app or bet on Fanduel. The rest of us are using the offshore books that have been in business since the late 90's.
The following sports betting websites are absolutely the best in the business. I have been working with them for years (decades now for some sportsbooks like Bovada and Everygame) and you can be assured that you are getting competitive odds, fair bets and when you win you get paid!
You should avoid most online sportsbooks as a precautionary measure. If you are going to gamble online then know that these sportsbooks are the top betting sites in the industry and they have maintained a positive reputation for US bettors for many, many years.
Honest Sports Betting Sites Where US Players Are Allowed
They say a rising tide lifts all boats. To that end, the entire online sports betting industry is seeing a massive influx of money. But the industry's growth poses a problem. It's difficult to know which USA-friendly sports betting sites are safe, reliable and trustworthy.
Here's the good news: we've done the heavy lifting for you. This site not only provides you with an easy-to-use list of the top U.S. sports gambling sites, but it also keeps that list updated.
We have no qualms about dropping sportsbooks that fail to meet our standards.
Bovada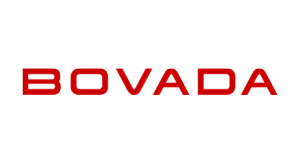 Bovada is hard to beat. They're like the Amazon of the sports betting industry. They host lines and spreads in practically every sport you can imagine placing wagers on, from football and baseball to horse racing, cricket and darts. In addition, they'll help you get started with a 50% Match Bonus of up to $250 ($750 if you're using crypto).
Making deposits is simple.
Bovada accepts credit cards, bitcoin, Western Union payments and person-to-person transfers. The also accept Bitcoin Cash and are a crypto friendly online sportsbook so I expect this list to increase over time.
They also pay without fail.
If you win and make a withdrawal, you'll receive payment. Period.
How much do you have to wager per bet at Bovada?
If you bet online, the minimum bet is $1. That's as low as it goes. Maybe you just want to have a little fun.
By the way, you may be familiar with the name "Bodog". They managed to maintain a bulletproof reputation as an online sportsbook for USA players years ago. Bovada is run by the same folks.
Read our detailed Bovada sports review for more information about our top rated sportsbook for US gamblers.
BetOnline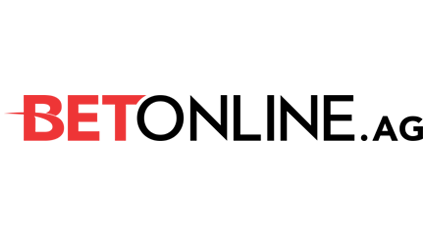 BetOnline is a great option. They take players from all 50 US states (Bovada has a few restrictions) and offer quality customer support, big bonuses and maintain a fantastic reputation. Those "Big Bonuses" will really come through if you're a high-roller or bettor who knows how to squeeze maximum mileage from the bonuses. They allow some of the highest betting limits in the industry. For example, NFL straight bets (or sides) can be wagered up to $25,000.
You can opt to receive a 50% Match Bonus of up to $1,000. Note that the bonus is anchored by a 10X rollover requirement. That shouldn't pose an issue if you're an active bettor or willing to stake large sums. There are a ton of on-going Betonline promotions which you can keep up to date with here or just check the promotions page on the official website.
BetOnline offers lines and spreads on as many sports as Bovada. They also have a reputation for speedy payouts. One of the ways BetOnline stands apart from the pack is by offering a range of withdrawal options. You can receive your winnings via Bitcoin, Western Union, bank wire, book-to-book transfer or check.
Don't be intimidated by BetOnline's high maximum betting limits. The site is still one of the best USA sportsbooks for beginning and intermediate bettors. You can wager as little as $1.
This company has been involved in sports betting for nearly 15 years. That's important. Sportsbooks don't enjoy that type of longevity without being dependable and responsive to their customers. Learn more in my comprehensive Is Betonline Legit review.
Bookmaker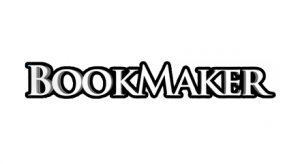 Bookmaker is one of the oldest online sportsbooks. The company launched in 1985. That's 38 years of history in an industry known for its lack of constancy1 Although Bovada and BetOnline manage to score a bit higher on our list of the top sportsbooks for USA bettors, Bookmaker isn't far behind.
First, they're reliable. You never have to worry about whether you'll receive your withdrawals.
Second, they're flexible. You can deposit funds via credit cards, bank wires, person-to-person transfers, eWallet transfers, Western Union or physical check. If you deposit $300 or more, Bookmaker will even cover your Western Union fees.
You can make withdrawals via debit cards, bank wires, person-to-person transfers and check.
One of the areas we feel Bookmaker could be better is with its new account bonus. When you register a new account, you can receive a 15% Matching Bonus of up to $600 as well as 50% for the casino up to $1000 for a grand total of $1600. This does come with a 5x rollover requirement for the sportsbook portion and a 40x rollover requirement for the casino portion.
Read our Detailed Review of Bookmaker:
When you win you will get paid.
Billions of dollars are wagered each year as bettors put action on the NFL, NBA, MLB and many other sports. The top USA sportsbooks, including Bovada, BetOnline, Bookmaker, and FortuneJack are all experiencing growth and continued loyalty from their long time bettors.
Above you'll find a current list of the best online sportsbooks that accept USA players. We'll highlight important details for each one and provide links to in-depth reviews that contain more information.
Making A Deposit – Visa, Mastercard, AMEX, or Crypto (Bitcoin, Litecoin, Ethereum etc)
Credit cards are the easiest way for you to deposit. When they work that is.
Today US gamblers are moving to crypto currency. Bettors like you and I need to get into the digital age of crypto's. Bitcoin, Ethereum, Litecoin.
Cryptocurrencies are the safest, fastest and easiest way to gamble online for real money from anywhere in the world.
If you already own bitcoin or another crypto then all you need to do is register at the site and send the crypto to the betting sites deposit address they provide you.
If you do not yet own bitcoin, don't worry it's easy.
I'm going to quickly explain how to do this.
The steps needed to buy bitcoin
Go to Coinbase.com, buy bitcoin (credit card or bank transfer will work).
Go to Greenaddress.it, create a bitcoin wallet (you need this to hold the bitcoin you buy from coinbase).
Send your bitcoin from Coinbase to Greenaddress.it – do not skip this step. (There will be a small fee to transfer to your greenaddress wallet but this is an essential step. Coinbase does not allow you to interact with an online casino, they will shut you down if you send or receive directly to an online casino or sportsbook. This is why you need to use either Greenaddress.it or your own personal e-wallet to send and receive bitcoin from casinos.
Create your account at a sportsbook of your choice, visit the deposit/cashier area and choose bitcoin for deposits.
The sportsbook will provide you a bitcoin address to send your bitcoin to (they will provide a qr code for your phone to scan). Copy the deposit address.
Open your greenaddress wallet which will now hold your bitcoin and send bitcoin to the sports betting site.
Your deposit will be credited to your account.
Bet, gamble, have fun
When you are ready to cash out, visit the sites cashier and click withdraw and choose bitcoin as your method
Now they will ask you for a bitcoin address to send the bitcoin to – so you open up your greenaddress wallet, create a new receiving address and provide that to the sportsbooks cashier.
Verify the details and withdrawal amount and click the finish withdrawal button
The sportsbook sends you the bitcoin back to your wallet
From there you can do what you choose with it – keep it, spend it or turn it back into US dollars
If you want to cash out to fiat currency, you will again use coinbase. This is why you don't want to burn your account here by using the built in wallet for gambling.
Send your greenaddress bitcoin to coinbase. Do not send directly to coinbase from a casino.
There are other wallets if you don't like Greenaddress. You could find a handful to choose from but I would start out with one you are comfortable is safe. If you plan to be in crypto for a while then get a hardware wallet like the Ledger or Trezor.io.
If Coinbase won't work, there are Bitcoin ATM's popping up all over
5 Tips For Choosing The Best Online USA Sportsbook
Thus far, I've given you a short list of the top sportsbooks for players living in the U.S. There are hundreds of others. At some point, you may be tempted to try a few. Use the following tips for selecting a site that won't leave you feeling disappointed.
Test The Site's Customer Support

You may never need to speak with a sportsbook's support staff. But if you do, you'll want them to respond promptly and professionally to your questions.

Before making your first deposit, contact the site's service reps. Do it on the phone and via email. Make sure they're responsive before you sign up.

Review the Site's Deposit/Withdrawal Options

Some sites accept Bitcoin. Others don't. Some charge high fees on withdrawals. Others process payouts with minimal fees. Some accept funds transfers from other sportsbooks. Others require "new" money.

This is strictly a matter of preference. If you're a Bitcoin user, check whether the sportsbook you're considering accepts them.

Take The Welcome Bonus With A Grain Of Salt

Sportsbooks use new member bonuses to compel people to join. It's a great strategy that has always worked well.

The problem is, a lot of people forget they have to earn out the bonus. That's what the rollover requirement is for.

To be sure, if you're a heavy or consistent bettor, meeting the rollover requirement won't be a challenge for you. But if you're only betting $5 a $10 a day, it's going to take time.

Look For The Best Lines

Don't assume the lines posted at one site are mirrored at every other site. They vary, sometimes dramatically so. That's why a lot of experienced sports bettors go line shopping. They seek the best odds, knowing they can increase their likelihood of a win.

BookMaker is often the first book out of the gate when it comes to posting new lines and spreads. Compare them with Bovada, BetOnline and any other site you're thinking about using.

Only Use Financially-Strong Sportsbooks

In a way, sportsbooks are like insurance companies. Some have substantial financial backing. Others are little more than fly-by-night ventures that operate on the precipice of bankruptcy.

If you're wagering large sums, definitely stick to sports betting sites with strong financial ratings. All of the sportsbooks on our list are rated at the top of the pile in this area. You'll never need to worry about the sites' solvency.

If you choose to play at lesser-known sites, be aware that you're taking a risk.
Register An Account At The Top U.S. Sportsbooks
Twenty-five years ago NFL Commissioner Paul Tagliabue remarked, "We do not want our games to be used as bait to sell gambling." A year later, sports betting was made illegal in nearly every state in the U.S. except Nevada and a few others.
Times have changed.
NBA Commissioner Adam Silver opined in late 2014 that "Congress should adopt a federal framework that allows states to authorize betting on professional sports." He estimated the amount wagered each year was close to $400 billion.
Silver's claim might be overreaching, but his opinion reflects that of a growing number of sports betting fans. One thing is clear: more people than ever are registering accounts at sites like Bovada, BetOnline, and Bookmaker.
Why not join them and have a blast building up your bankroll?