Sportsbetting Review – With an All New 2021 Update
Is Sportsbetting.ag Legit?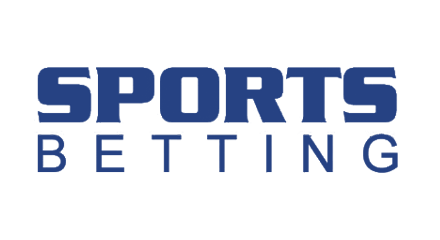 This 2021 Sportsbetting Review will focus primarily on what you can expect from the online sportsbook TODAY.
Today is important to note. The site faced a few challenges in the past, all of which have since been resolved.
For example, several years ago, Sportsbetting.ag had amassed debt to the point that it had difficulty paying it off.
The company was acquired by the industry titan BetOnline in 2012. Betonline is a top-rated sportsbook that's in the top half on our list). The acquisition solved that issue of outstanding debt.
Today, Sportsbetting.ag is a major contender. That's due, in part, to the fact that it's one of the few legit, comprehensive gambling portals open to U.S. bettors. In addition to sports betting, the site offers casino gambling, poker, and a racebook. This is a solid find for U.S. residents.
It's popularity also stems from its reputation. Sports bettors report easy banking options, great bonuses, competitive lines, and an all-around good online betting experience.
This Sportsbetting Review Answers – Are they legit?
Yes, they have maintained a positive reputation for over six years now.
That's not to say Sportsbetting.ag is perfect. It's not.
There are a couple aspects that I'd love to see evolve (more on this below in my full blown review). But pound for pound, I've found that this sportsbook rivals its competition in most of the areas that matter. For that reason, I recommend that you at least visit Sportsbetting.ag and register an account.
Let's start this Sportsbetting Review by taking a look at the sports available for wagering.
List Of Sports You Can Bet On
This sportsbook offers every sport you can imagine. It also hosts betting for different leagues and countries. Following are the sports you'll find at Sportsbetting.ag at the time of this writing, (January, 2021).
– Baseball
– Basketball
– Football
– Golf
– Hockey
Horse Racing
– Mixed Martial Arts
– Tennis
Politics
Soccer
And then there is also an option to click on "Other Sports" which will take you to a menu containing some of the smaller sports available to you.
Aussie Rules
Auto Racing
Boxing
Chess
Cricket
Cycling
Darts
Entertainment
Financials
Futsal
Lacrosse
Lottery
Rugby League
Rugby Union
Snooker
Sport Sims
Table Tennis
Volleyball
Wrestling
A previous version of this review pointed out that some of the sports that receive little action were missing from these two lists, notably, cycling and wrestling.
Well, here they are now so it's nice to see that SportsBetting is listening to the people and getting things like this added to wager on.
Betting Options Available
You can, of course, place straight bets at Sportsbetting.ag. Expect these bets to be accompanied by a spread or moneyline to balance the action.
But straight bets are just one of many options. You can also make the following types of bets:
– Totals (over/unders)
– Parlays (two to 15 teams)
– Teasers (two to 15 teams, and six to seven and a half points)
– Special teasers (three to six teams, and 10 or 13 points, for basketball. Three to 10 teams, and 21 points for football.)
– Pleasers (NFL only. Two to six teams, and six points.)
– Futures
– If / Wins (Single action)
– If / Wins-Ties-Cancels (Double action)
– Reverse Bets
– Props
You can also buy points – up to two on each wager. Expect to pay a 10% premium for each half point. (Note: you're not allowed to buy points when using free play credits.)
Sportsbetting.ag Bonus For New Bettors
Sportsbetting.ag will match your first deposit at 50% up to $1,000. That percentage is larger than the percentages offered by other top-rated sportsbooks. For example, Bovada, MyBookie, and BetOnline offer a 50% match on customers' first deposits, though they each have different rollover requirements and maximum bonus amounts.
As with any type of bonus, the welcome bonus at Sportsbetting.ag comes with terms and conditions. For example, there's a 10X rollover requirement. Also, the free plays you earn via the bonus can only be used in the sportsbook. You can't use them in the casino, poker room, or racebook.
To claim your welcome bonus, be sure to use the code "SB1000" in the cashier when you fund your account for the first time after reading this Sportsbetting Review.
Ongoing Promotions At Sportsbetting.ag
Any sportsbook worth your time will offer ongoing promotions. Such promos are an important part of the online sports betting experience because they add another level of excitement and give you additional opportunities to build your bankroll.
Sportsbetting.ag is reasonably strong in the promotions arena as you can see from the above image, and that is just a small portion of them.
Naturally, all of these will come with their own Terms and Conditions, so make sure you check those out before accepting. Some people love bonuses, (we do!) and they're perfectly happy to live with the rules and T's and C's.
Some just don't want to. For those people, don't forget that you do not have to accept any bonus if you do not want to.
Beside the bonuses, there is usually a pretty nice list of contests going on. For example, during the NCAA basketball season, the site usually hosts great stuff for basketball. This year they offered 2 contests, one was a $25k Sweet 16 Bracket, the other was a $20k NBA Playoffs bracket.
The sportsbook also has a live, in-game betting platform. You can make bets while a game is being played. If you've never used this platform, Sportsbetting.ag will give you a free, $25 live bet if you lose your first bet.
You can also take advantage of $50 in free play credits if you've never used the mobile betting platform at Sportsbetting.ag. If the first bet you make through your phone or tablet is a loser, the sportsbook will reimburse you up to $50 in free play.
You'll also find dime lines on MLB betting. A dime line lowers the "juice" or "vig" taken by the sportsbook. This is a boon for all baseball bettors, but especially for novices. It lowers the cost of their education.
Sportsbetting.ag also offers a "25% Bonus For Life." This is a reload bonus that's in effect around the year. All you have to do is use the code "FORLIFE" and any qualifying deposit will be matched at 25% up to $1,000.
Depositing And Withdrawal Options
Sportsbetting.ag accepts deposits from a variety of sources. In fact, the list of depositing options is one of the most extensive I've seen among the top-rated sportsbooks.
Deposit Options
Here are the many ways you can add funds to your account, along with their respective minimums and maximums:
– Visa (minimum $50, maximum $5,000)
– MasterCard (minimum $50, maximum $5,000)
– American Express (minimum $50, maximum $2,500)
– Discover (minimum $50, maximum $2,500)
– bitcoin (minimum $20, maximum $500,000)
– Bitcoin Cash(minimum $20, maximum $100,000)
– Money orders (minimum $300, maximum $9,000)
– Ethereum (minimum $20, maximum $100,000)
– Bank wires (minimum $1,000, maximum none)
– Cashiers Check (minimum $1,500, maximum $15,000)
– Litecoin (minimum $20, maximum $100,000)
– Ripple (minimum $20, maximum $100,000)
– Stellar (minimum $20, maximum $100,000)
– Person to Person (minimum $100, maximum $600)
– Money Orders (minimum $300, maximum $9,000
– Skrill (minimum $10, maximum $50,000)
– Bank Transfer (minimum $1000, maximum No Max)
– Cashiers Check (minimum $1500, maximum $15,000)
– Eco Payz (minimum $10, maximum $10,000)
Payout / Cash Out Options and Details
Sportsbetting.ag also offers more payout/withdrawal options than most sportsbooks of its caliber. Following are the ways you can request payouts:
– Person to Person (Min: $50, Max: $400)
– Bitcoin (Min: $20, Max: $25,000)
– Book to book transfers (Min: $500, Max: $24,900)
– Bank wires (Min: $500, Max: $24,900)
– Checks (Min: $500, Max: $2,500)
One quick note regarding making deposits with your Visa, MasterCard, or AMEX…
Your deposits may occasionally be declined. This can happen if your bank doesn't allow international transactions by default. When writing this Sportsbetting Review, I made a, albeit small, deposit just to test them out. I had no troubles!
One way to resolve this issue is to contact your bank and have them authorize international transactions on your credit card account. It's often as simple as flipping a switch on a particular setting.
If that doesn't work, you have a lot of other depositing options available to you.
Customer Support Response Time
You hope to never need customer support. But if you DO need to talk to someone, it's helpful to know the sportsbook is responsive.
Sportsbetting.ag offers a few different ways to contact its support staff. You can call a toll-free number (1-888-843-9027). You can talk to someone via live chat 24 hours a day. Or you can send an email to cs@sportsbetting.ag.
I sent an email on a Thursday at 2:50 p.m. PDT asking a question about betting limits. I immediately received an automated response letting me know they had received my email and would get back to me soon. This auto-response contained a ticket code associated with my inquiry.
It was a nice touch. It gave me confidence that my question would receive attention. But how much time passed before I actually got a response from a real person?
I received an email from a support rep at 4:30 p.m. PDT. That's an hour and forty minutes, which is impressive. Moreover, the rep provided me a link to a page on Sportsbetting.ag that provided all of the information I had inquired about.
I give them an "A" for professionalism and response time.
Screenshots
3 Reasons I Recommend Sportsbetting.ag
There's a lot that stands out about Sportsbetting.ag. But if I had to boil my recommendation down to three reasons, here they are:
It's open to U.S. sports bettors.

Quite often, some states are denied service due to various laws across the country. Upon updating our review, I was going to list the states Sportsbetting is not allowed, but it really does look as though none are anymore and all of the US is welcome! If this turns out to be wrong, it is a genuine mistake and we will update if we hear differently.

It's an all-in-one gambling portal.

You'll probably want to venture beyond sports betting at some point, if only for the variety. When that happens, you don't have to find another online gambling portal. Stick around and enjoy the casino, racebook, and poker room at Sportsbetting.ag.

It offers solid customer support.

Customer support is one of the most overlooked features of online sportsbooks. But it's one of the most important if you're facing challenges that need quick resolutions. Sportsbetting.ag knows this and makes customer support a priority.
Sportsbetting Review – Final Thoughts
This sportsbook is a major contender for all of the reasons highlighted above. A long list of sports to bet on, a variety of betting options, solid bonuses and promos, lots of banking methods, and impressive support make Sportsbetting.ag worth your attention.
If you don't have an account, visit the sportsbook and create one. It only takes a minute. When you test drive Sportsbetting.ag, you might discover that it offers everything you want in a gambling portal.