Top 7 Bitcoin Wallets For Sportsbook Gambling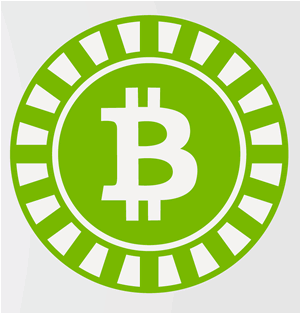 With the hype train not derailing anytime soon for bitcoin, you're probably pretty interested in this king-crypto. Now, if you intend to use bitcoin for sports gambling, you need to have a bitcoin wallet.
Wallets are how you store your bitcoins. That's how you keep them safe. This is an important point to understand.
A lot of folks who are new to using bitcoins at Bovada, BetOnline, and other bitcoin-friendly sportsbooks are under the assumption that they store the cryptocurrency at the gambling site.
That assumption is wrong.
You store them in your wallet. When you're ready to make a deposit, you transfer them to the sportsbook of your choice. (We'll talk more about how this works in a moment).
When you cash out your winnings from the sportsbook, they will send your bitcoin back to your wallet, so, you need a legit bitcoin wallet. The good news is that there are some really good free ones as well as some that you can buy with loads of security and features.
It's true that many types of bitcoin wallets are available, and some are much better than others. They will vary in terms of security, privacy, convenience, and breadth of features. Below, I'll detail the five main types and recommend the best ones for gambling at places like Bovada, Intertops, MyBookie, etc.
But first, let's take a look at how this particular banking method works.
Using Bitcoin To Bet On Sports: How It Works
The first step is to choose a wallet.
Keep on scrolling down to see "5 Types of wallets!
This guide will help you to do that, although there are plenty of great reviews of different wallets.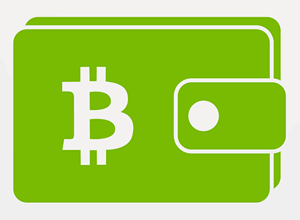 My biggest tip is that if you have any "decent" sized chunk of money in bitcoin or ethereum (or any crypto) then you owe it to yourself to get a hardware wallet like the Ledger or the Trezor.io.
Yes they cost a little bit of money but they are secure, easy to use and 'hack proof'. Seriously you can't go wrong investing in a hardware wallet. No one is going to hack into your hardware wallet and steal your crypto.
If you order one, you'll have to wait for it to arrive. In the mean time, if you don't want to wait for your hardware wallet to arrive, there are some high quality desktop and phone alternatives.
Let's take a look
Breadwallet.com – free online wallet with excellent security and reviews
Greenaddress.it – Fantastic web based wallet where you own your own private keys
Electrum.org – download a desktop wallet that is easy to use.
And of course there are others if you were to look around, but in some way or another we have used these and have nothing but positive experiences with them.
The second step is to acquire bitcoins (if you don't already have some)
This can actually be the most difficult part. Getting from your USD $$ into bitcoin the first time can be confusing. There is a fantastic guide on how to buy bitcoin for poker that you can use and instead of playing poker you can make a sportsbet.
Depending on where you live in the world will determine the easiest and fastest ways to get bitcoin in your hand. Most of the free world can use a a bitcoin broker like CoinMama or Bitstamp. Or one of the regulated and legit bitcoin exchanges if you do not mind the time it takes to get your initial account set up, and the privacy invasion of gathering all your information for Uncle Sam.
Several BTC marketplaces, such as LocalBitcoins and Paxful, are set up expressly for this purpose or you can acquire them from Bitcoin ATMs.
The third step is to transfer your bitcoins from your wallet to the sportsbook of your choice.
The sportsbook will give you a bitcoin deposit address. Simply copy and paste it into the appropriate field in your wallet. Then, choose the amount you wish the transfer and hit send to complete the transaction.
When you deposit bitcoins into your sportsbook account, they're immediately converted into U.S. dollars. This is done at the prevailing market rate. You place bets using the fiat currency.
When you're ready to withdraw your winnings, visit the sportsbook's cashier window and choose the amount. Enter your wallet address and complete the transaction. The amount transferred will be converted from fiat back into BTC (again, using the prevailing market rate). You'll see the bitcoins appear in your wallet soon thereafter.
Now, let's talk about the different types of bitcoin wallets you can use for sports betting.
5 Types Of Bitcoin Wallets
Think of your bitcoin wallet like a traditional wallet or purse. The security of your funds and the extent of your privacy will depend on the type of wallet or purse you choose. Some are easier to break into than others.
Wallets come with private keys. These keys are what allow you, or anyone who possesses them, to access your bitcoins. So, when we talk about safeguarding your funds, we're really talking about the security of your wallet's private keys.
Keep that in mind as we discuss the five main bitcoin wallet types you can use at BTC-friendly sportsbooks.
Cloud-Based Wallets

These are websites (or applications) that manage your private keys for you. They control the keys, and therefore are responsible for protecting the bitcoins in your wallet.

Cloud-based (or online) wallets among the most convenient. You can access your funds through any device (e.g. phone, tablet, laptop, etc.) as long as you have an internet connection. What's more, transferring your funds is quick and easy.

The downside is that you don't control your wallet's private keys. That makes this type of wallet less secure. The keys are encrypted, of course. But encryption doesn't make your wallet invulnerable. A talented hacker can still get in.

Mobile Wallets

Next up are mobile wallets. These are apps that run on your phone. Some are available for Android. Others are available for iOS (i.e. iPhones) and still others work on both platforms.

Jaxx.io is an often recommended mobile wallet.

Your private keys are stored in the app. Because the app resides on your phone, your keys are kept offline. That means they're kept out of third-party hands.

Mobile bitcoin wallets are more secure than online wallets. There's less chance your phone will be hacked than a cloud-based app or website.

Having said that, mobile wallets, like those in the cloud, are designed for convenience. To that end, they come with simpler – i.e. less robust – security features than desktop and hardware wallets.

Desktop Wallets

These wallets reside on your desktop (or laptop) computer. They're software programs that are downloaded to, and installed on, your machine. The private keys are also stored natively, offering a greater level of security than cloud-based options.

There are two downsides to this type of wallet. First, it's impractical for a lot of folks.

For example, suppose you're at your workplace and would like to place a few bets on an upcoming football game through Bovada. Unless you've lugged your computer to the office, you won't be able to access the bitcoins sitting in your wallet. That means you won't be able to transfer them to your Bovada account to place your bets.

Second, all computer are vulnerable to malware. If you neglect to take protective measures (e.g. regularly running antivirus software), you may unintentionally download malicious software that locks you out of your wallet.

Hardware Wallets


These wallets are physical devices. They're not cloud-based. They are not apps or software. They are electronic devices that you can hold in your hand.

In terms of security, there's no better option than storing your bitcoins on a hardware wallet. The private keys reside on the device itself. They're kept offline, which means they're impervious to computer-based hacking. If you want to use your bitcoins – for example, you'd like to transfer them to BetOnline, Intertops, etc. – you must first connect the wallet to a device with an internet connection (phone, tablet, etc.).

Keep in mind that hardware wallets CAN be stolen, just like a traditional wallet. But the contents can be easily protected with a PIN. You can also set up a backup security phrase that'll allow you to restore your wallet on a new device. So in the event the wallet is stolen, you can prevent the thief from accessing your bitcoins, and get back up and running with minimal downtime.

Paper Wallets

Before the advent of hardware wallets, paper wallets were the preferred form of cold storage (i.e. storing bitcoins offline). You can still use them today. They come with a bitcoin address, public and private keys, and a couple QR codes that can be easily scanned for transactions.

There are two upsides to using this type of wallet. First, because your keys are stored on paper, they can't be hacked. Second, you can enjoy cold storage of your bitcoins for a nominal price.

The downsides are that paper can be easily destroyed, and you can't restore your wallet as you can with a hardware option.

Paper wallets aren't used much these days. Most folks who want to store their bitcoins offline buy a hardware wallet.
Now that you're aware of the various types of bitcoin wallets available to you, I'll recommend a few that are ideal for sports betting.
Top 7 Bitcoin Wallets For Sports Gambling
There are dozens of wallets to choose from. Each of them claims to be the best, but of course that can't be the case. Below you'll find the ones I've found to be the most convenient, reliable, and secure, given their method of storage (online, mobile, etc.).
GreenAddress.it

This is a cloud-based wallet. It's very simple to use, allowing you to easily transfer bitcoins to your favorite sportsbooks.

Earlier, I mentioned that web-based wallets were less secure than other options. GreenAddress distinguishes itself by being a multi-signature wallet. It controls one of the keys while giving you, the accountholder, control of the others.

GreenAddress is free to use, and comes with a "watch only" feature. This feature allows you to log into your account to check your balance and receive funds while disallowing other transactions. It's an extra security measure designed to safeguard your money.

BreadWallet.com

BreadWallet is a mobile app. It's available free of charge for both Android and iOS. It's also user-friendly, making it perfect for people who are new to using Bitcoin for sports betting.

Unlike cloud-based services, this wallet doesn't run on a third-party server. It's a standalone app that sits on your phone and connects to the BTC network at your request. That provides added security.

There aren't a ton of bells and whistles with this wallet. You can send bitcoins and receive them. That's about it. But there's beauty in its simplicity.

Electrum.org

Electrum is both a desktop and mobile app. You can download and install it on your desktop computer or laptop. Or download it to your phone (Android or iOS).

This wallet has long been a favorite among folks for whom privacy is a top priority. The private keys are encrypted, you can create multiple wallets, and you can split permission with its multi-sig feature. Plus, if you're using other Bitcoin clients, you can use Electrum's "No Lock-In" feature to export your private keys.

Also worth noting, you can "cold store" your bitcoins by installing it on a second computer that remains offline.

Despite being feature-rich and ultra-secure, Electrum is surprisingly easy to use. It may not be the first choice among folks who are new to sports betting with Bitcoin, but those who are familiar with BTC will find a lot to love.

Trezor.io

The Trezor is a hardware wallet. This is the type you carry with you (or store in a safe deposit box). Unlike the previous options, you have to pay for it. The Trezor is $69.95 from Amazon right now.

The device is compatible with all major platforms. Not only does it interface with Android and iOS, but you can also use it on Windows and Linux. It comes with a small screen. That's helpful because it allows you to easily verify certain details about your wallet.

The Trezor offers a unique password management feature that encrypts your passwords for added security. You can also easily restore your wallet in the event it's lost, stolen, or damaged.

Ledger Nano S

This is one of the smallest hardware wallets available. Like the Trezor, it's ideal for storing your bitcoins offline, and transferring them at your leisure to your favorite sportsbooks. Also like the Trezor, it comes at a price (the Ledger Nano S costs approximately US$70).

It's hard to beat this wallet – or the Trezor for that matter – when it comes to security. With your bitcoins in cold storage, hackers are unable to get to them. Your private keys are never exposed.

It comes with a built-in display so you can easily verify transactions. And if your Ledger Nano S is stolen or lost, you can quickly restore your wallet with a 24-word seed.

Mycelium

Mycelium has been around for a lot of years. It was one of the earliest mobile bitcoin wallets and continues to be a crowd favorite. It's available for Android and iOS devices, and can be downloaded for free.

One of the downsides to Mycelium is that doesn't boast the most intuitive interface. So, folks new to using Bitcoin for sports betting may be turned off by it.

On the other hand, Mycelium offers a lot of nice security features that'll help to secure your money. For example, you can make use of a "Watch Only" account (similar to GreenAddress). You can also store large amounts of bitcoins with added security by deleting the private keys, and importing them when you need them.

The interface is a bit complicated. But once you grow accustomed to it, Mycelium makes a great Bitcoin wallet for use at sites like Bovada, MyBookie, and Intertops.

Blockchain.info

Blockchain is a "hot wallet." It's in the cloud, similar to GreenAddress. It's also one of the most popular wallet services in use today thanks largely to its simple interface. It is also worth noting that its popularity is a doubled-edged sword making it a seductive target for hackers.

To its credit, Blockchain has implemented a number of security features to make their customers' privacy and funds less vulnerable to attack. For example, they've put in place client-side AES (Advanced Encryption Standard). This is a special algorithm designed to protect sensitive information.

Blockchain also backs up your wallet on its servers and applies a second layer of encryption.

You'll find that transferring bitcoins back and forth between Blockchain and your favorite sportsbooks is ultra-simple. You can quickly access your bitcoins, and complete transactions through a browser or your phone. You're good to go as long as you have an internet connection.
Caution! Don't Use Coinbase Directly With A Sportsbook Or Casino!
A quick word of caution: you may be tempted to use the wallet built into coinbase to send and receive bitcoins from gambling sites. But that'd be a huge mistake.
Coinbase disallows the use of their wallet service for gambling purposes.
Do not do send or receive bitcoin directly from your coinbase account to a gambling site.
Also do not send from a sportsbook to your coinbase account directly either.
They will shut you down. They shut me down for this exact thing last year. Learn from my mistake. Instead, make sure you send the bitcoin to your own wallet before and or in-between sending to any online gambling site and your coinbase wallet.
How do they know what you're using their service for? Rumors abound that Coinbase monitors the bitcoin addresses of known gambling sites. If you're caught sending money to, or receiving payouts from one of them, your account may be blocked.
AGAIN! Don't Use Coinbase Directly With A Sportsbook Or Casino!
Using Coinbase to fund your sports betting is a huge risk. And there's no reason to take such risks when there are better options available to you. Instead, send your bitcoin from Coinbase to your private wallet, then send it to the online casino.
And when you cash out, make sure you send to your private wallet FIRST before sending it to coinbase to turn back into USD. I hope you learned something in this article! You're now a bitcoin gambling wallet pro!
If you're ready to start using BTC to bet on your favorite sports, I strongly recommend sticking to these top sportsbooks that accept Bitcoin: