GTBets Review
Today, we're going to be taking a look at Game Time Bets, more commonly known as GTBets.
You probably have questions such as "Are they legitimate?", "Can I trust them with my money?", and of course, "If I win will they actually payout?"
All of those questions can be answered with a short, "Yes," and here today we're going to go deeper into the details there as well as hit up some other stuff in this GTBets Review all nice and freshly updated for 2023!
Well, we're going to hit up all of those and more here in this GTBets Review, all updated for 2023, so without further ado, let's get to the GTBets Review!
GT Bets – A Legit US Facing Sports Betting Site with Mobile Casino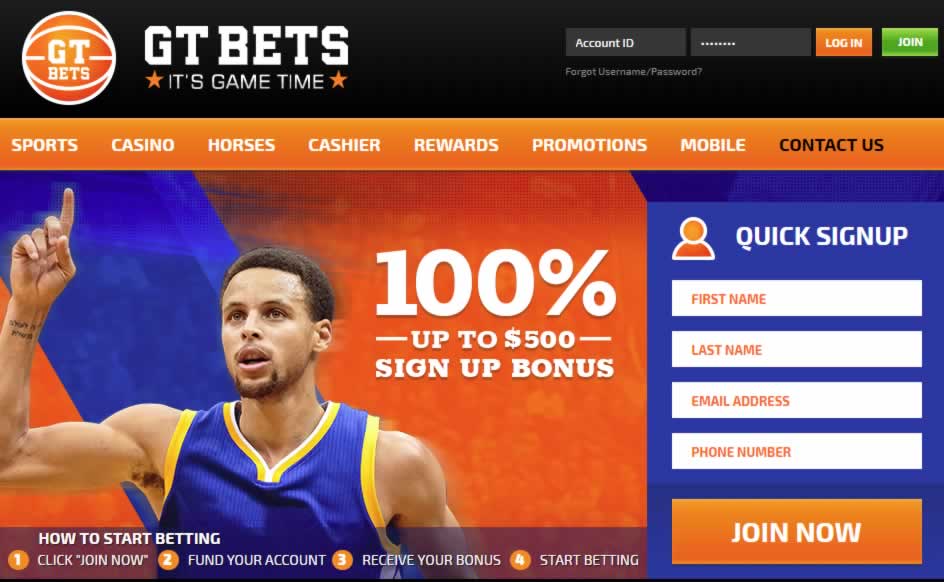 Quick details:
In answer to the first question about "Is GTBets a legitimate site?", you're absolutely right they are, and have been one of the better sites for the years that they have been in the business, (over 10 years now)!
Official website: GTBets.eu
Launched in 2011
Sportsbook, Casino and Horses
Plenty of deposit options
Licensed in Curacao
Are Players From All Over the World Allowed?
For the most part yes, but unfortunately there is a small list of excluded countries which you can find under their Terms and Conditions page. Also, there some US states under that same list of banned places and this may be the only real "con" of GTBets. This list of banned states is a little bigger than most. If you live in one of these states you won't be able to play at GT Bets and you can thank your local lawmakers:
Deleware
Kentucky
Louisiana
Maryland
Mississippi
Missouri
New Jersey
New Mexico
New York
Nevada
Oregon
Pennsylvania
Rhode Island
Washington
West Virginia
The good news is that if you take a look here you will find yourself a sportsbook that you can gamble at!
Screenshots
Bonuses and Current Promotions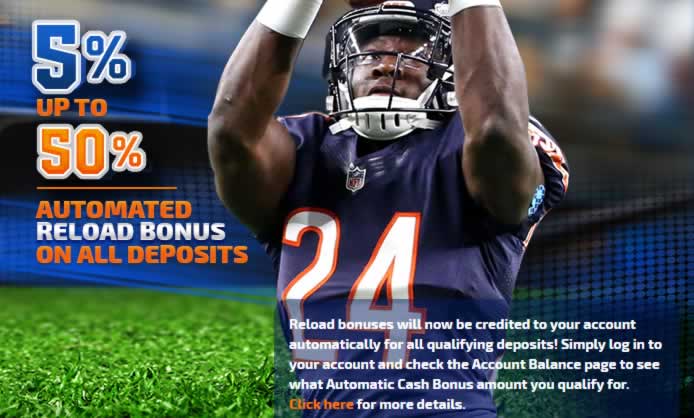 150% deposit match up to $500 on your first deposit
Reload bonus offer from 5% to 50%
10% casino rebate weekly
Casino "Game of the Month" gets double rewards points
15% cash back on horses
"GameTime Rewards" system that gets you cash back or merchandise for your play
And then there's what is probably the best of the bunch, you can get yourself "Free Points" on your favorite teams throughout the season!
I want to talk to you about the free points on your favorite team promotion for a moment because you'll love this one.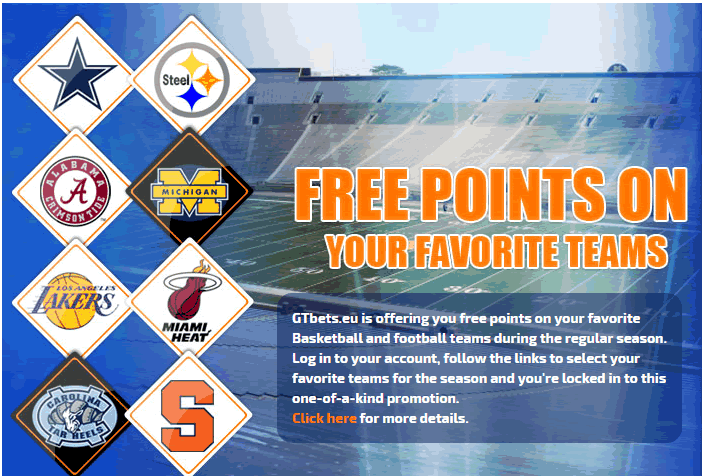 This is where you would choose one team from each of the NFL, NBA, College NCAA Football and Basketball leagues. Once you choose these teams you will not be allowed to change them for the entire season but you will get 1/2 Point Free on every game for the entire season!
That's pretty cool. On the off chance that "your team" really does upset you and you start to look at another franchise, you can always be a traitor and switch teams at the beginning of the next season!
GTBets Review Scam Investigation? Any Legit Scam Complaints?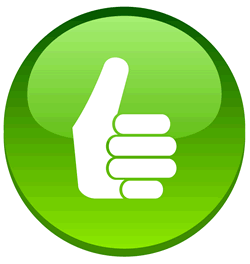 It's been a few years now since we've started working with GTBets, but I remember when we started like it was yesterday. One of the very first things we do is look around and do a high and low search to see if there are any "scam accusations". There weren't any with GTBets. Quite the opposite! Turns out that when they had first started out they paid off the existing debt of around $40,000 of a now defunct-sportsbook called VIP Sportsbook. GTBets went out of their way to make the players whole even though the debt was never theirs to begin with.
I did find a few complaints from players about not being able to cash out, but these turned out to be players that did not understand the Bonus Rollover Requirements. This isn't on GTBets, it's on the player to make sure that they understand the requirements and whether or not they're willing to accept them. Remember, you do not have to accept a bonus if you don't want it and just live rollover-free!
It all comes down to GTBets having a great and established history since 2011, putting them at just over 10 years now! I am fully confident having adding them to our short list of safe sportsbooks and I am also confident that they will live there for a long time coming.
Despite the list of states in the US that aren't allowed to bet at GTBets, they still cater mostly to the Americans and are probably the best known as an NFL Betting Sportsbook. Naturally there are other markets available to the players as well. Here is a list of the markets at the time of this writing:
Football
Aussie Rules
Auto Racing
Baseball
Basketball
Cricket
eSports
Handball
Hockey
MMA / Boxing
Politics
Rugby
Soccer
Table Tennis
Tennis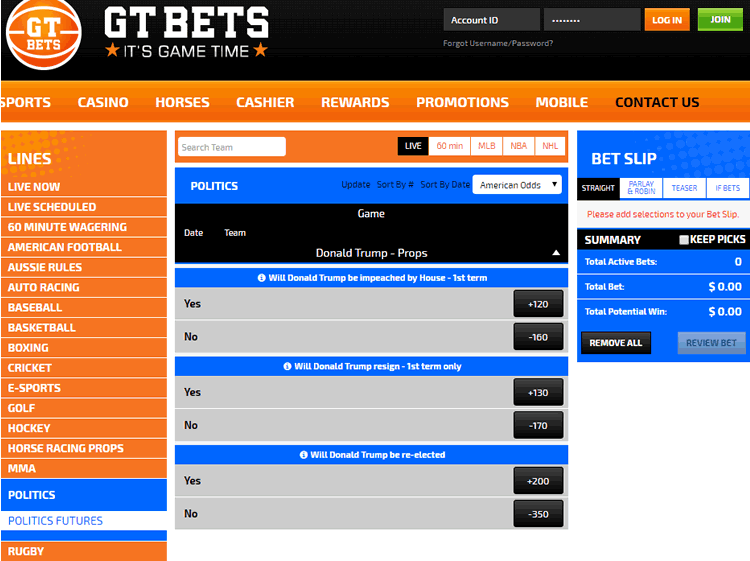 There are plenty of international betting options as well, including LIGAA, Euroleague, France, Germany, Italy and Aussie Rules football.
You can bet:
Live Betting (In-Game
Straight, Parlay, Teaser and If Bets
Futures
Prop bets
The odds are competitive with other market leaders, that's not an issue. However, one drawback is that lines do come out later than some of the other books so if you're the kind of bettor that likes to get in and get in on the early lines, you may want to head over to BookMaker where they come out super early.
Favorite Teams Half Point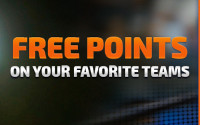 It's safe to say that if you are here, you are in fact a sports fan.
It's also safe to say that you probably have your favorite teams that you'll pretty much always back up!
Over at GTBets, you can pick out your favorite teams, (one each) from the following –
NFL
College Football
NBA
College Basketball
Once you've got your favorites all picked out and ready to go, you'll automatically get 1/2 Point Free on every regular season game for each of your favorite teams that you have selected in the various leagues.
For example, if your favorite NFL team is the Dallas Cowboys and they are favored at -3, you'll be offered the line at -2.5, and you will still be able to select a team in each of the other 3 leagues mentioned above.
The lines for your favorite teams will show highlighted in yellow on the odds pages so they are easy to find.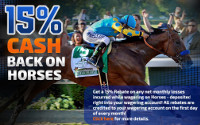 For those that like to watch and take their chances with the ponies, this is for you!
The great thing about the Horse Rebate over at GTBets is that, instead of the usual 7 or 8% rebates that you'll find at other Online Racebooks, GTBets will offer you up an incredible 15% on any horse losses!
You also do not need a code for this, this is automatically added to your account every month!
If you're going to be doing any Horse Racing action, it would be kind of silly to be doing it anywhere else!
Banking: Deposits and Payouts
Depositing
You have a wide variety of options for your deposits if you decide to join.
The following all have a minimum of $35 required and a maximum of $999 at a time:
Visa
MasterCard
American Express
Prepaid Gift Cards
The following all have a minimum of $35 required and a maximum of $10,000 at a time:
bitcoin
Bitcoin Cash
Litecoin
XRP
And lastly Quick Cash, which has it's own minimum of $100 and a maximum of $630.
Withdrawals
And for those of us out there that do some winning, here are the withdrawal options:
There is a minimum of $100 and a maximum of $5,000. This is available every 7 days and there is a $40 fee attached.
There is a minimum of $300 and a maximum of $5,000. Available every 7 days, no fee.
Quick Cash does not have any minimum or maximum information attached to it, but GTBets does say that it's available every 7 days for a fee of $50 or 8% of the amount requested.
This is the other downside of GTBets. Bitcoin should be the most cost efficient to everyone involved and easy to use, so it stands to reason that the minimum costs associated should be much lower than they are.
Are GTBets Mobile / iPhone and Android Friendly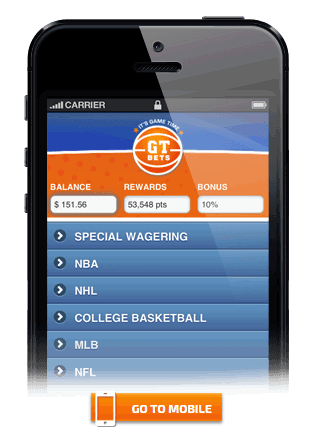 Of course! It's now 2023 here! If you aren't mobile friendly then why even bother right? Everyone is on their phone now, especially for sports bets. All of the testing we did when first learning of GTBets was done on both PC and mobile and everything worked and looked great on both formats.
Pros & Cons
Solid bonus with real cash in account
Excellent reputation
Relatively high minimum withdrawal requirement for BTC
GTBets Review Final Thoughts
You need a reliable, trustworthy, fun place to bet online and GTbets fits the bill.
I love the real CASH $$ bonus offer instead of just the freeplays found at most books, and let's face it. The free 1/2 point on my favorite teams sure is awfully nice as well.
The customer support is solid and if you are planning to try out a new sportsbook then you should absolutely give GT Bets a strong look as they are a quality sportsbook with interesting promos and competitive lines.