Top 10 Tips For Betting On Baseball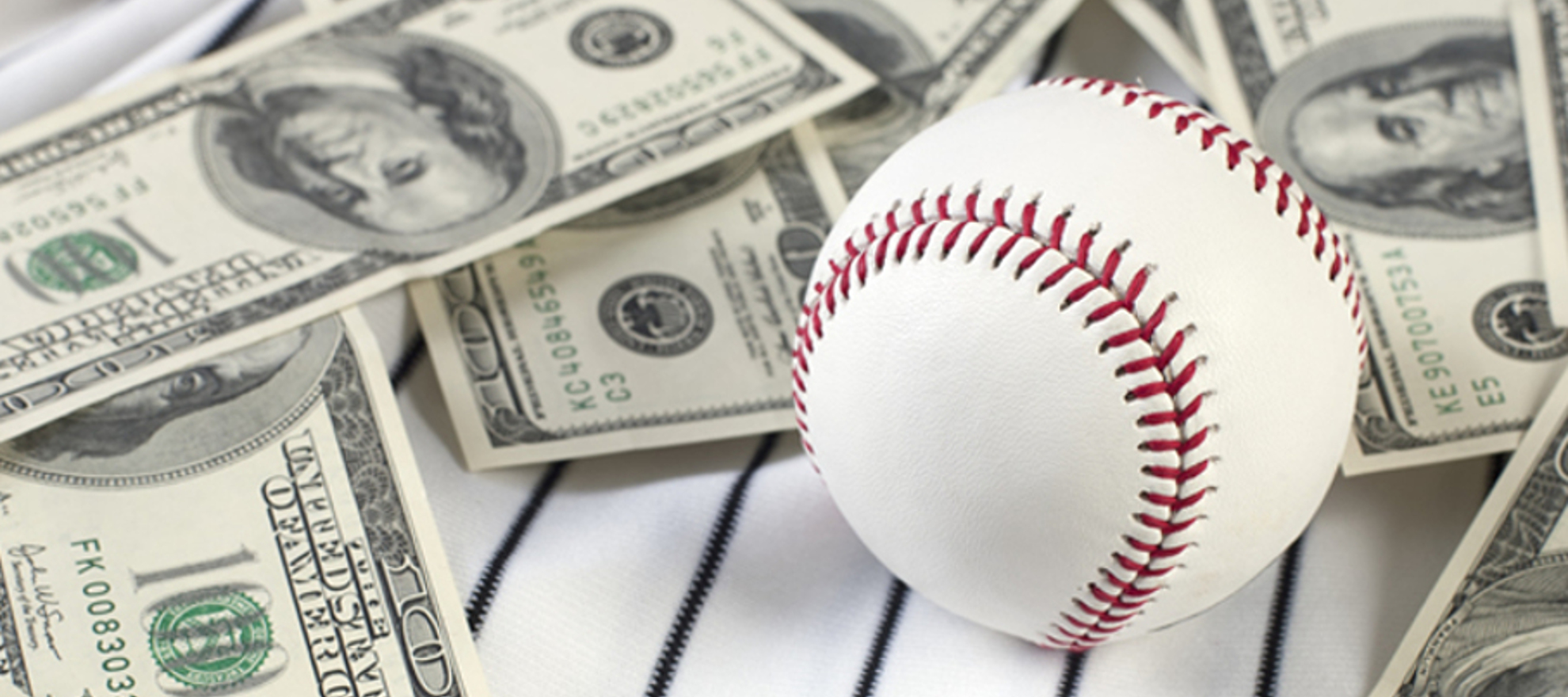 Betting on baseball isn't for the fainthearted. But if you know what you're doing, you can be successful at it.
There's often significant variance in the short run, but it evens out over the long run. For example, the Angels' Mike Trout might go through a terrible slump over the course of a few games. But you can count on his stats solidifying as the season progresses. That's one of the benefits of a 162-game season.
Having said that, there's a fair amount of work involved with making winning bets on a game-by-game basis. Be willing to roll up your sleeves and put in the effort. The upside is that doing so will arm you with the intel you need to handicap like a pro and grow your bankroll.
What follows isn't a soup-to-nuts manual for betting on baseball. Rather, it's a collection of the top 10 tips that'll move the needle furthest when it comes to improving your long-term results.
If you are ready to bet on baseball, take a look at my safest bitcoin betting sites to get started and place your bets tonight.
Baseball Betting Tips, Strategies and Ideas
Get Familiar With Baseball Betting Terms

This industry is full of terms that sound like a foreign language to a non-bettor's ears. If you want to do well, get familiar with them. Here are a few that should be part of your baseball betting lexicon:
Moneyline
Runline
Vig (or Juice)
Totals
Futures
Props
Parlays
Hedges
ATS (Against the spread)
Data mining
The above is just the tip of the iceberg. There are a lot of other terms you'll need to get acquainted with if you want to become a skilled MLB handicapper. I'll put together a complete glossary for you in the near future.
Focus On The Moneyline
There are lots of different ways you can bet on baseball. For example, you can make proposition bets, futures, totals, parlays, and runline bets. But the simplest type of wager, and the one you should focus most of your attention on, is the good ole' fashioned moneyline bet.
The moneyline is perfectly suited for baseball. That's because game scores are often so low that oddsmakers can't reliably fix a point spread.
Here's how a typical moneyline bet appears:
Cleveland Indians +120
New York Yankees -130
The Indians are the underdog (you can tell by the plus sign), and the Yankees are the favorite (note the minus sign). The question is, which one should you bet on? We'll talk about this dilemma in the following section.
One quick note before we move forward: it's fine to place the other types of wagers mentioned above. In fact, I encourage you to experiment with them. They can be a lot of fun. But focus the majority of your time, effort, and bankroll on the moneyline.
Consider Betting The Underdog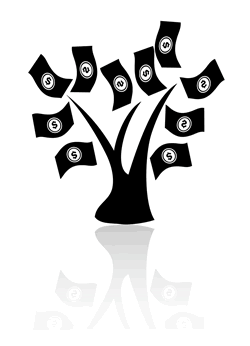 Most players bet on the favorites, and for a good reason. The favorites are deemed likely to win. Thus, bets placed on them are considered "safer."
But such wagers aren't always the most promising to make. In fact, there are many circumstances for which it makes more sense to bet on the underdog.
For example, suppose the Indians in our hypothetical Indians/Yankees game are driven by revenge while having the home-field advantage. These are two factors work in their favor. Together, they could set the stage for an upset.
Also, your return on investment (ROI) for betting on underdogs is likely to be higher than betting on favorites over the long run. Based on odds and payouts, you'll need to win fewer underdog bets to break even and make a profit. In effect, you'll be putting less money at risk for the opportunity to win more.
This isn't to suggest that every underdog is a good bet. Far from it. But if you select underdogs that show promise in the right circumstances, you can expect to build your bankroll.
Bovada is often the best place to bet on underdogs.
Do Your Due Diligence On The Starting Pitcher
No player has as much influence on a game's outcome as the starting pitcher. He's the one who has the greatest impact in terms of how many runs the other team logs. Given that, it's crucial that you find out as much as possible about the starters for both teams before you place bets.
First, review how each pitcher did in his last outing. Did he win the day or get pummeled? If the former is true, his head is probably in the right place. If the latter is true, he may be struggling with a crisis in confidence. That can affect his performance.
Second, dig into each starter's record on that particular field. You may find that one of them has a terrible history on it.
Third, review each starter's career performance against the opposing team. Does he tend to crumble when facing the other team's starting lineup? Or does he usually lock them down, sending them back to the dugout?
Lastly, look for starters who chalk up a lot of innings. The more innings a pitcher logs, the less variance there's likely to be in his performance for any given game.
Don't Overestimate The Starting Pitcher's Influence
Having said the above, it's important to realize the outcome of a game doesn't completely fall on the starting pitcher's shoulders. While the starter plays a major role, other players do, too. If you ignore them, you could unwittingly sabotage yourself when placing bets.
For example, let's return to our Indians/Yankees game. Suppose you bet on the Yankees because you have immense faith in CC Sabathia's skill on the mound. And as you predict, he manages to lock down the Indians's lineup. But let's say he's relieved after seven innings. What'll happen to your bet if the Yankees's bullpen gives up a ton of runs?
It might not matter how well Sabathia performed during his 7-inning run. The game's outcome may be decided by the disastrous performance of his bullpen. The same is true regarding his team's offense. If the commit error after error, nothing that Sabathia does on the mound will matter.
The takeaway: it's tempting to focus solely on the starting pitcher. And to be sure, he has enormous influence. But take care not to overestimate it. It's limited by his teammates' contributions.
Evaluate The Starting Pitcher's Fatigue
When it comes to pitching, fatigue can have a significant effect on performance. It can also make the pitcher more prone to injuries.
Fatigue stems from logging a lot of innings. While a good starter can easily handle a single game, his arm will experience wear and tear over the course of the season. His cumulative time on the mound will take a toll.
This is the reason starters rest four or five days before they play.
But even that resting period may not be enough late into the season. And that's especially true if his team has been on the road for awhile. Under those circumstances, cracks may begin to show in even the strongest starter's performance.
Consider the starter's fatigue level before you place your bets. How long has he been on the road? How many days of rest has he enjoyed? Is the opposing team's starter fresh, and will he benefit from a home-field advantage?
Fatigue can negatively affect accuracy and speed. And if those two skills aren't in your starter's quiver, you may be in for a disappointing night.
Consider The Strength Of Team's Bullpen
I mentioned bullpens above in the context of how they might undo a starting pitcher's stellar performance. In that light, it's important to evaluate a bullpen's strength on game night.
Also bear in mind, closers are allowed to rest between games, just like starters. That means your favorite closer may not be available on a particular night. And THAT means your team's bullpen might be contributing at limited strength.
For example, suppose you're betting on the Yankees, encouraged by the fact that Sabathia is starting. But Sabathia probably won't pitch a complete game. He'll need to be relieved at some point. That's when the bullpen takes over.
Further suppose you have your late-game hopes pinned on Aroldis Chapman, the Yankees's best closer (nicknamed the Cuban Flame Thrower). But what if Chapman is taking the night off, and the closer who fills in for him is markedly less effective at logging saves? Can you imagine how that might tank your prospects for winning your bet?
Remember to assess a team's bullpen before you place your bets. If the bullpen is filled with tired arms, it's likely to give up runs.
And that could prove ruinous.
Take Advantage Of The Right Baseball Stats
No other sport offers as much data to analyze as baseball. On the one hand, that's great. Armed with the right numbers, you can make smart wagers that have a better-than-fair chance of earning out. A lot of pro handicappers use statistics to consistently make money betting on baseball.
On the other hand, you can literally spend all day reviewing baseball stats that have little to no impact on the outcome of your bets. Such stats are a waste of time.
The question is, which numbers should you focus on? You have limited time, and need to make relatively quick decisions.
Opinions vary regarding the value of particular numbers, but here are a few that expert handicappers use for evaluating pitchers:
WHIP – walks plus hits per inning pitched
K/9 – strikeouts per nine innings
FIP – fielding independent pitching
xFIP – expected fielding independent pitching
IP – innings pitched
ERA – earned run average
SIERA – skill-interactive ERA
And here are a few that are commonly used to evaluate hitters:
OBP – on-base percentage
wOBA – weighted on-base average
OPS+ – On Base Percentage Plus Slugging Percentage
WAR – wins above replacement
wRC+ – weighted runs created
BABIP – batting average on balls in play
I'm not suggesting that you use limit yourself to these statistics. But take care in how you spend your time because a lot of stats will just lead you down an unproductive rabbit hole.
Examine The Injury Report
Players get injured all of the time. And often, their injuries keep them on the bench.
For example, at the time of writing, the Angels's Andrew Bailey is on the disabled list (DL) due to inflammation in his right shoulder. The Indians's Cody Anderson underwent Tommy John surgery in late March 2017, which put him on the DL for 60 days. The Royals's Hunter Dozier was likewise put on the DL for 60 days following a left oblique strain.
The point is, if you're placing bets based on the participation of select players, make sure those players are expected to play. You don't want to discover on game day that the player you needed to be on the field is warming the bench due to a recent concussion, knee sprain, or rib stress reaction.
Take a look at the injury report. Pay special attention to whether your team's starting pitcher and starting lineup appear on it. If they do, you may need to reevaluate your bet.
Review Who Will Be Umping The Game
This tip might seem counterintuitive. After all, umpires are supposed to be unbiased. But the truth is, not every umpire hits the field with the same standards or expectations.
For example, some umps use a wider strike zone than others. That's beneficial to pitchers and detrimental to hitters. Or consider umps who use a tighter strike zone. That proclivity can lead to more walks.
This is the reason pro baseball bettors handicap umpires. They realize there's a human element at play, and that element can dramatically affect the game.
If you're chomping at the bit to put these tips into action, I strongly recommend sticking to the MLB sportsbooks listed here. Read through the reviews, and select the sports betting sites that cater to your preferences.
Personally, I love betting on baseball at Bovada, MyBookie, and BetOnline. But you may prefer SportsBetting, and/or Intertops based on those sites' respective strengths. Whatever your choices, the best decision you can make is to play at legitimate sportsbooks (choose)that have been thoroughly vetted for you.
Keep On Reading