Using Bitcoin Cash at Bovada – Step By Step How To Guide
If you are looking for the fastest and arguably the least expensive way make a deposit at Bovada (or any online sportsbook or casino) then this guide will show you exactly how to do it using the cryptocurrency Bitcoin Cash (BCH).
Bitcoin cash is fast, easy and cheap to use for deposits and withdrawals. This guide will show you the tools you will need to make this happen for yourself. Once you are set up and follow a few simple rules it will be the fastest and easiest way for you to deposit and withdraw at any online gambling site you wish.
Here are the three simple things you will need:
Bitcoin.com wallet – a free wallet to store your crypto (bitcoin cash and bitcoin can be stored here). You'll need this wallet on your phone to interact with Bovada using Bitcoin Cash. You do not want to interact with Bovada from your coinbase wallet/account.
Coinbase (or similar legit exchange) account – get set up and connect your bank account and transfer in some money. Once your coinbase account is funded it is simple to buy bitcoin cash at the current market rate.
Bovada Account – Create your account at Bovada (use our link and lock in the absolute max bonuses possible).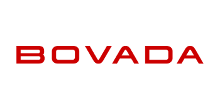 There's a chance that you got here without knowing about Bovada in the first place. If that's the case, why not check out our review here to see if you'd like to continue on with the rest of the article! (We're pretty sure you will!)
Let's get you all started here with the very first step for someone that would be completely and totally new to the world of Bitcoin Cash and getting ready to use it over at Bovada!
Set up a Bitcoin Cash Wallet
For this tutorial we will use the free bitcoin.com wallet. This wallet is free, easy and user friendly. Plus it is easy to get, just go to bitcoin.com and you can download either an iOS or Android. If you want a hardware wallet, you can use the Trezor or Ledger.
*Take a look at this image just above and keep in mind that for our purposes today I am using Android. If anything will look different on Apple, I don't know about it!*
On the left, the very first screen you'll see when you get the wallet downloaded and installed. You will also see that you are given the option to set up a new account with chosen credentials, an anonymous account, or just sign up using Google credentials. Moving forward I will just be using my Google creds.
Once you download the bitcoin.com wallet and get yourself all signed in, registered, whatever way you wish to go, you can open it up and see the balance of what is actually three different wallets. You've got
Bitcoin Cash
Bitcoin
and Ethereum
These will all be empty but ready to receive crypto.
One thing to make sure of is that you are using the bitcoin cash wallet. Use the green one NOT the orange one.
Green is Bitcoin Cash and orange is Bitcoin. Today you are going to be using Bitcoin Cash which is cheap and fast to send. It is the crypto I would currently use to buy a cup of coffee or make a deposit at a sportsbook.
Now your wallet with bitcoin.com is all set up and complete, but you're going to set it aside for the time being. You'll be coming back to it in just a little bit.
Acquire Bitcoin Cash
On to our next step!
If you already have an account at a bitcoin exchange like Coinbase, Kraken Gemini or Binance then you can easily buy bitcoin cash on their exchange. If you're following along with all of the steps in this tutorial you'll be using Coinbase right now. The If you decide you would like to go another way that's fine too. You really cannot go wrong with any of the exchanges listed here. If you're going to use Coinbase as well, don't forget to check out that "Learn and Earn" section and earn yourself some Free Crypto just for learning about it! For now, let's buy some.
At the top, right hand corner of every page at Coinbase, you'll see a button labeled Buy/Sell. Click that. Your choices here are self-explanatory with "Buy", "Sell", and "Convert". You shouldn't have to click on "Buy", but you'll want to make sure that's what's been chosen anyway.
There are also going to be some drop-down menu choices for you to make as well. Let's hit these up real quick.
One Time Purchase

You can change this if you would like to make daily purchases on a "Set-it-and-Forget-it" schedule, or you can also go for "Weekly", "Bi-Weekly", or even "Monthly" purchases if you would like. As for me, I'm just going to leave it alone and do a "One Time Only" purchase right now.

Buy Bitcoin

That's what this option will say be default. We want to make sure that we've got "Bitcoin Cash" chosen from here.

Pay With

That's the last option on this window here. If you're like most people you're going to only have one option here and that's with whatever card you've set up your account with. If you do have more than one card listed with your account, make sure the correct one is chosen for this purchase!
With all of these options chosen, all we have to do is click on the amount of crypto we're looking to buy here between the $10, $50, or $100, or you can click on the "Custom" button for a different amount. In my case, I'm going to just click on the $50 button as that happens to be how much I would like right now.
Once you click on that amount you would like, the window changes over to look like this one here on the right giving us some information here. This is kind of like a giant, "Are You Sure" button here. We've got the following information.
Pay With

Are you sure you want to pay with this card?

Price

Current price of the crypto you're purchasing.

Purchase

Exactly how much of the crypto you are buying, minus fees.

Coinbase Fee

Those fees in question.

Total

Purchase + Fees.

Make This a Weekly Buy

Do NOT click this unless you want it to be a weekly purchase.

Buy Now

Clicking on this completes your order.

BCH Balance

This will show you how much of said crypto you already have. This is my first BCH purchase, hence the "0.00"
And that's that. Once you click on that "Buy Now" button, congrats! You own some Bitcoin Cash, or some BCH!
Now that you've got some BCH, it's time to move it so that we can use it.
Withdraw Bitcoin Cash to Your Bitcoin.com Wallet
This step is essential! Always send to your personal wallet in-between a gambling site and an exchange like Coinbase, Gemini or Kraken. ALWAYS. With many exchanges it's actually against the Terms and Conditions to go to gambling sites with funds held there, so we'll just avoid the problem all together and firstly move our money into the wallet we set up in step one up above.
So, for the first step in this step, you're going to grab your phone and open up that wallet set up from step one. Toward the top of the screen you'll see the options for "Send" and "Receive". You've already got the BCH now so you'll want to click on "Receive". Immediately afterward you'll be given a list of cryptos available for you to use. Assuming that you haven't used this wallet yet in the middle of all this, your options will be:
BTC (Bitcoin)
BCH (Bitcoin Cash)
ETH (Ethereum)
and SLP (SLP Tokens)
Make sure you click on "BCH" for what we're doing here.
(Keep in mind I've been using my desktop PC for most things here. It is possible to do this all on mobile.)
You'll now see a QR Code for scanning with your personal BCH address right underneath it. It's going to look like a whole bunch of gibberish. I currently don't have a web cam set up for any scanning so I'm going to ignore the QR Code. I also do not want to try and type out that address and risk getting any of that gibberish wrong, so I'm just going to "copy it" from the app and email it to myself.
After checking your email you've now got your BCH receiving address all ready to go. Head on back over to Coinbase.
Now find your BCH in your portfolio and click on it. Look over to the right of the screen and you'll see a "Send" and a "Receive" window. You want to click on "Send" if need be, and you'll probably want to "Send All". Now paste your address in the "To" box and you're good to click on "Continue". You can add an optional message to this transaction if you'd like but you do not have to.
And after waiting just a couple of minutes tops, you'll see that you've got your newly acquired BCH sitting in your bitcoin.com wallet all ready to go and able to be used for whatever you want. A cup of coffee, a bar of gold, some gambling, whatever. For the sake of this article we'll be doing some gambling!
Checking out a screenshot of my wallet to the right here, you can see one of the more exciting aspects of crytpo:
Just in the short time that this was all being written, at times the amount of BCH that was in the wallet would drop down just a little bit and no longer be worth the $50 I had originally put in.
At other times it would rise up out of nowhere!
If you're new to the world of crypto, you may find yourself with checking your value constantly which is a good thing, but you also want to make sure you do not become obsessed with checking it as well! Keep in mind that these price fluctuations are going to happen constantly!
Make a BCH Deposit at Bovada
You've gone and gotten yourself some BCH. You've made a wallet. You've transferred your BCH to your wallet. So far, not only has this been relatively painless, but you're also in the crypto world as well! It's time to go ahead and make a deposit over at Bovada so that you can do some place some bets at the sportsbook, the racebook, the casino, whatever gets you going!
Check out the image above and then take a look at the left hand side of it. This is what it will look like when you go over to Bovada and head over to where the options are for what types of deposits are available. Once you click on the "Bitcoin Cash" banner you'll see the screen on the right. This is the final screen for you to make sure that you are in fact sending your crypto to the "bitcoin cash" option. Try to send the BCH anywhere else, such as to bitcoin, bitcoin sv, ethereum, or any of the other cryptos accepted by Bovada will result in you losing your money, so make sure you don't do that!
Now let's take a look at another split image here.
On the left you've got your wallet as you type in the amount of BCH you would like to send, in our case, we're sending $10 today. Once you decide on the amount, you'll hit the "Continue" button down at the bottom to be taken to the screen that you see on the right.
This is where you confirm everything from the amount to the recipient, to the type of crypto, to the associated fees. See that "Slider" down at the bottom of the screen? Slide that over and that's it! Your dough is now over at Bovada and you're ready to do some gambling!
Alright, one more image for you to check out and then you'll be all good to go and take off and do your own thing!
On the far left there, it's simply a screen from your new bitcoin.com wallet showing you a confirmation of the crypto you have sent off. In the middle you can see where our account right before deposit, in which we had .82 cents, (don't ask!) and on the far right you can see our account after the deposit was successfully made, made putting it at $9.96 after all fees were taken out.
So you can now see that once you get "used to it", there is really nothing to making deposits with Bovada using Bitcoin Cash. You get an extremely fast, extremely safe deposit method with very low transaction fees. If you haven't jumped on the crypto train yet, this could be a great starting off point for you!
Congratulations – You have Bought and Used BCH For Online SportsBetting Safely and Securely
Once you have bitcoin cash in your wallet you can spend it however you want and once it's in your account at Bovada the choices are endless! Okay, so maybe not "endless", but with the sportsbook, the casino, the racebook, and the poker room, you really do have a ton of choices!
When you are ready to cash out from Bovada, send it to your bitcoin.com wallet only. Never directly to Coinbase or any other exchange. If you are ready to turn the BCH back into $USD you can send it from your bitcoin.com wallet to your deposit address on Coinbase for BCH. From there, sell it on their marketplace for USD and wire that money to your bank or spend it on your debit card. Or just keep it in BCH and spend it at one of the growing number of merchants using crypto for fast, cheap, secure payments.
More Great Crypto Guides
And of course if you have come into this not knowing a lot about Bovada in the first place, make sure that you check out this page to learn more!