I'm coming at you today with a pretty amazing sportsbook for our friends up in Canada, Bodog! Yes, this is for the customers that are located up in the Great White North!
I love Bodog. I actually used to use them for my personal gambling needs until rules were changed and Americans weren't allowed anymore, such is life. These changes really weren't their fault so I'm still perfectly happy to recommend them to anyone that is in a place where they're allowed to gamble at the site. I would be lying if I said that I had a ton of friends and family up in Canada, but for the ones that I do have, I will always send them Bodog's way.
In fact, the rest of this is going to be written as if I were still allowed to place some bets at Bodog. Nothing really changed except for random laws, so moving past that, let's go ahead and get into it!
I really liked Bodog with their fairness, and timely pay outs when you do win. Those that have been gambling for a while already know this, but even if you're just getting into the world of online gambling you have probably already figured out that the honesty and trustworthiness of a bookie go a long, long way. You can be one of the best gamblers in the world, just constantly winning bet after bet after bet, but what good does it do if you're at a place that doesn't want to come through with the payouts once it's time? And trust me. Out there on the 'net there are unfortunately plenty of shady spots and fly-by-night scams that will essentially keep your money, never to be seen again. It's always a fantastic treat to find one that treats you right!
Bodog has actually been in the business for 20ish years now and has continued to be a top contender for "best of the best" in sportsbooks. If you happen to need a break from your sports gambling for whatever reason, or if you're just waiting for the next event that has your attention, you'll also find a Racebook, a Casino, a Live Dealer option, and a Poker Room. Naturally, the most important thing is that no matter what you choose to place your wagers on…
When you win you will get paid.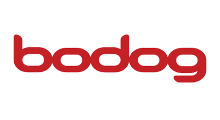 Screenshots
When meeting someone new, if the "So what do you do for a living" question comes up, it's almost always followed with "Oh, well, where would you recommend I go" and the answer to that sometimes changes depending on their needs.
However, the following advice will always follow:
If you're going to accept a bonus (and you should), make sure that you are aware of all of the terms that come along with it!
This review will let you check out Bodog in depth to see if they're right for you, as well as any other details you can expect if you decide to sign up with them.
If one were to look around at various sportsbook reviews and intentionally dig up the "bad" reviews, they would see more than 99% of the time that it's from someone that feels they were ripped off, or otherwise gypped out of their money, when the reality is that they accepted a bonus offer that they didn't understand and in turn, did not complete the terms that came along with it.
Any bonus or promotion is virtually always going to have strings attached and you're just going to want to make sure that you are willing and able to complete said strings to claim your bonus.
And as always, don't forget that you can go to any sportsbook, create your account and just not accept any bonus. That's always a safe bet (no pun intended) to make sure that the money in your bankroll is in fact, your money.
But I'm getting completely off-topic here. Let's just go ahead and get into it and see if Bodog should be on your rotation for sportsbooks to stop at!
If you have already decided that you're in, you can click on this link here and just head on over, create your account in minutes and be on your way!
Bonus Offers
I had mentioned Bonus Offers so you're probably wondering if Bodog offers any and if they're any good. Of course they do and of course they are!
For the players that are new to the Sportsbook over that way, you can look for the 100% Bonus on your initial deposit of up to $400 as well as 50 Free Spins for the Casino! You can only use these spins for a particular slot (at this time it's Gods of Luxor, but 50 Free Spins is 50 Free Spins!
Those that are using crypto in the Sportsbook can get themselves a 100% Bonus on their deposit of up to $600. This particular promo doesn't say that you have to be a new player, so it may or may not be something that anyone can use. It does however say that you only get to use it once, so make sure that you make it worth it!
Are you into the Casino side of things? If the answer is yes then you'll be happy to know that you can get a 100% Welcome Bonus of up to 50 Free Spins when you sign up.
Crypto at the Casino? Well, turn that into a 150% Bonus of up to $900!
There are also bonuses for the Poker Room as well as a pretty decent Rewards Program that you'll definitely want to take a look at.
If you want to know more about all of the bonuses that Bodog has to offer but you're not entirely sure that you want to head that way just yet, just check out my other site which is updated weekly to see what offers are currently available to you.
Up to a $400 Welcome Bonus
If using a credit card to make your initial deposit you can get up to $400 as a Welcome Bonus for the Sportsbook!
To get this, all you've got to do is create your Bodog account, claim your Welcome Bonus directly on the "Deposit" page, and Bodog will match your first deposit up to $400!
But wait, they're not done just yet!
You'll also get yourself 50 Free Spins for use in the Casino!
The Free Spins in question are for use with the slot Gods of Luxor and are valued at 0.20 per spin.
This is only good for your first deposit and once redeemed you must meet the playthrough requirements within 180 days.
150% Casino Welcome Bonus for Crypto Users
If you're using crypto you can get yourself up to $900 Welcome Bonus for the Casino!
This is a pretty sweet deal for those out there that have any interest in the Casino and are using crypto.
As with many sportsbook or casino promotions, this is a one-time-use only promotion.
The maximum Bonus a player can get from this is $900, so make sure that you make it worth it!
The Casino Bonus has a 25x playthrough requirement on the initial deposit amount as well as the Bonus amount.
The Casino game "Craps" will not count toward your rollover requirement.
Here's a little something kind of awesome that not many other sportsbooks are offering, (actually, none of them as far as I know)!
With the Early Cash-Out feature over at Bodog, you can guarantee a certain proportion of your sports bets before knowing the results using this feature!
The higher the odds your bet has to become a win, the more earnings you'll get!
Here's how this works according to Bodog:
Step One: While making your bet, any selected market that has the NEW Cash Out feature available will appear on your Bet Slip.
Step Two: Confirm your bet then view the "Open Bets" tab. Your available cash out winnings will be shown on the "Cash Out" button.
Step Three: Click "Cash Out". A confirmation message will appear. The bet will be erased and your winnings will appear in your account in seconds.
It's that easy!
The Sports Available To Bet On At Bodog
The Canadian sports gambler is going to love Bodog. The amount of offerings at any time will give you plenty of options to choose from. At the time of this writing, these are the sports you can peruse through:
| | | | | |
| --- | --- | --- | --- | --- |
| Athletics | Aussie Rules | Badminton | Baseball | Basketball |
| Boxing | Cricket | Cycling | Darts | Entertainment |
| eSports | Football | Golf | Handball | Hockey |
| Horse Futures | Motor Sports | Numbers Game | Other Sports | Politics |
| Prop Builder | Rugby League | Rugby Union | Snooker | Soccer |
| Table Tennis | Tennis | UFC / MMA | Virtual Sports | Volleyball |
If you were to click on most of these, it will bring up a new menu with more specific options for each of these. For example, clicking on "Other Sports" will usually bring up all kinds of random things that maybe you haven't thought about gambling on before. While this is being typed out, clicking on that will bring up "Lacrosse" options. I don't know about you but I haven't really put a lot of thought about betting on Lacrosse, but why not? That can get pretty exciting!
The Types Of Betting That Are Available
So now you know what kinds of events you can bet on, but what types of bets can you place? Once again, Bodog will give you all kinds of options to go through and see what's catching your attention at the time. Naturally, specific types will depend on exactly what sport you're gambling on at the moment. Right now for NFL pre-season games you will be looking at:
Game Lines
First Half Lines
Second Half Lines
Quarter Lines
Team Totals
Futures
whereas with MLB you would be looking at:
5 Inning Lines
Innings Lines
WIll there be a run in the 1st inning
Total Hits, Runs, and Errors
Team Totals
As you can see, the amount of bets you can choose from is going to be absolutely enormous!
Those of you out there that love Props bets may be a little disappointed. This may be a downside of Bodog. Well, that and the whole "no America" thing they have going on. There's really no other way to say this other than that the Props Builder is a little on the lacking side compared to other sportsbooks, and if props bets are super important to you, you may actually want to have a back-up site (or two!) to keep in your pocket.
The Deposit And Withdraw Options At Bodog
Deposits
For the deposits over at Bodog, you'll be looking at the more traditional payment methods. You can use your Visa or MasterCard, or an Interac e-Transfer.
If you are a crypto user you'll find a small list of coins that are accepted:
Bitcoin
Bitcoin Cash
Litecoin
Ethereum
Tether
I hit up a little bit on the Bonus action that you'll find over at Bodog, and if you went through that then you'll see that you're going to get more Bonuses if you are using a crypto. Combine that with the safety and security of crypto and you really should be using it, but hey! You do you! Do whatever you feel comfortable with, it's your money.
Now, as for any minimum or maximum deposit requirements, they may very well exist, but I cannot find them. I just want to be honest with you!
As for any associated fees, that may be up to your bank. Bodog says that they're not going to give you a fee for your deposits, but your bank is a different story. They may or may not charge a fee to you. That makes sense. Everyone's bank is different.
Once again, for those of you out there using crypto, things work out in your favor! Bodog will not charge you any fees, the only fees you will face may come from your exchange or wallet and as you probably already know, that's usually very, very small.
Withdraws
Now for the fun part of gambling, the withdrawal options! There's really not a better feeling than doing some winning and then going about getting the cash that's coming to you!
Now your selections are your chosen crypto, a Player Transfer, an Interac e-Transfer, or Check by Courier. All of these are Fee Free except for Check by Courier, there is a $50 fee for that.
Okay, last time, I promise – you really should be using crypto for your gambling needs. If you're new to that world and need some help, may I recommend starting off here at The Top Wallets For Gambling, and you can take it from there? (You can also use this wallet for other stuff, not just gambling. Just throwing that out there!)
Are US Players Allowed Over At Bodog?
I just wanted to include this little section for anyone that ended up here and immediately scrolled down here just for this information.
No. Players in the US are not welcome at Bodog any longer. Feel free to thank our lawmakers for deciding what we can or cannot do with our money!
If you are in the US and you just need a new place to place a bet or two or nine, however many you would like, take a look here at the list of all of the Sportsbooks I work with and you will find one that you are able to visit!
Who's Making The Odds Over At Bodog?
I don't know. I know that sounds like a cop-out but that's just the way it is. Sometimes you are able to find out but that's just not the case this time.
I went ahead and took a look at a couple of games listed at both Bodog and Bovada to compare the odds, (I know that Bovada is getting their odds from the pros in Las Vegas, the end-all-be-all of gambling) and see what the two sites are saying.
First I took a look at the Cleveland Brown vs. Philadelphia Eagles game. Both sites are showing odds with the Browns at +155 and the Eagles at -180.
Then I took a look at a MLB game with the Cleveland Guardians vs. the Cincinnati Reds with both sites showing the Guardians at -103 and the Reds at -117.
So is one site copying the other? Are the two sites getting their odds from the exact same source? I don't know, but I do know that it ultimately doesn't matter! While you should always be shopping around to make sure that you're getting the best odds for your buck, you can do a lot worse than a site copying Bovada who is known for having some of the best odds you're going to find most of the time!
Screenshots
Pros & Cons
Slick, modern interface
Timely payouts
No US players
Lack of customer support
Real Advantages Of Bodog Versus A Brick And Mortar Building Or Local Bookie
The Bonuses and Promotions

Let's face it. If you were to go to your local bookie that lives there in the neighborhood, are they really going to give you a 100% Bonus on a deposit? Are they really going to give you even more money depending on how you make said deposit?

If the answer is "yes" I would honestly be a little scared of them. They would definitely have a little something up their sleeve.

You Can Stay Home

Now you already know that that should probably be number one right there. Maybe you don't feel like leaving the house, getting out of bed, can't get out of work in time to make the drive before traffic really hits… the list goes on and on.

There's nothing that can stop you from placing your bets and winning some cash aside from being somewhere where you don't have any internet access, and now that we're here in 2023, how often is that really happening?

Casino And Poker Room At Your Fingertips

They say that man "cannot live on bread alone". Maybe not.

For many gamblers, they cannot live on sports bets alone. Maybe it's off-season for your game(s) of choice. Maybe you want to play a few hands of Hold 'Em while you're waiting for the game to start up. Maybe you want to try something new.

Whatever the case is, your reasons are your own, but ultimately, you may have reasons for wanting to branch out a little bit and you don't have to go anywhere else to do it!
Customer Service
Here may be the ultimate downside of Bodog.
As you may or may not know, Customer Service is a very important thing. It's the kind of thing that you're not going to want to have to use, but if you do need it it's a very nice thing to have! The customer service at Bodog is, well, not very good. I cannot find a phone number, an email address, not even a chat feature.
There is a "forum" built into the site where you can see that sometimes members will have a "question" or something that they want to talk about and sometimes a "forum moderator" will reply. Whether or not said moderator actually works for or with Bodog, I have no idea.
Luckily, most of the "issues" that come up right away are from people that are upset about bonuses being taken away or that they cannot use a certain bonus again.
As long as you understand 2 things, you'll be fine:
Bonuses can change at any moment

This should be common sense here. A sportsbook, a casino, whatever, they have the right to change bonuses whenever they want. They can offer a bonus one day just to take it away the next and that was kind of on the player if they didn't take advantage of it while they could.

Most bonuses can only be used once

Not all bonuses, but most of them directly say in their fine print that you only get to use it once. Again, if a player didn't take full advantage of it due to their finances or their lack of understanding, that's on them!
So, keeping those things in mind, you'll be good to go! While I have already hit on this, just for reiteration, make sure you understand the terms of a bonus before you use it!
Final Thoughts
Once you get past the "props building" feature that I discussed and the fact that American's cannot go to Bodog, there's just nothing to really complain about. Bodog is a fantastic replacement for Bovada for those that cannot go to one or the other, and you probably know how I feel about them!
If you live in a place where Bodog is accepted you will have a great time!
The withdrawals are fast, the games are fair, the odds are on par with other sites, and the winners get paid!
Many years ago Bodog made a reputation for themselves in a great way and they're still holding it above their heads like champions, as they should!
Yeah, it sucks rocks that I can't legally go there anymore but there's really nothing I can do about it. Those players that can go, go get it, win some cash, tell them I said "What's up?"!