Horse Racing Update: Which Site Has the Better Racebook?
It has been a few years since we've published a betting guide to horse racing sites. I thought this would be a great time to not only recommend some top sites for horse racing wagering, but compare them!
In this guide, we will see which sites are best for betting on horses in terms of:
Promotions
Tracks, events, and opportunities
Wagering guides
Other features
For promotions, we will consider both the types of offers and their values. While promotions do change over time, we can get a feel for what we can expect by taking a look at what is available as of the time of this writing.
With tracks, events and opportunities, we will consider how many tracks each site supports as well as the different types of bets you can place.
Wagering guides can take multiple forms. We will let you know what types of guides each site provides and how helpful they are.
Finally, some sports betting sites offer additional racebook features which do not fall into any of our other categories. So, we will be taking a closer look at those as well.
Sites We Will Compare Include:
While I attempted to rate every site in every category where possible, you may notice not all sites are represented in every category. If you do not see an entry in a given category below for one of the sites above, it is because they do not appear to have the feature in question.
Let's dive right in!
Which Site Has the Best Promotions for Horse Racing Customers?
One of the best things about betting on horse racing is that a lot of sports betting sites aim extra promotions at horse racing punters which are not available to those who are just wagering in the regular sportsbook section.
Let's compare the promotions which are available as of the time of this writing at some of our recommended racebooks.

Starting out over at BetOnline.ag, as of right now, here are the horse racing bonuses and promotions available:
Up to 7% track rebate
$25 risk-free bet
Even if you have claimed a free bet at the main sportsbook section, you can still grab the $25 Free Bet over at the racebook if it is your first racebook bet with BetOnline.ag.
As for the rebate, "Internet wagers will receive a 7% daily rebate. Telephone wagers will receive a 4% daily rebate. There is no limit to how much a Player may earn as well as no minimum volume of wagers that need to be placed."
In general, internet rebates tend to exceed telephone rebates, not just here, but across the board at online sportsbooks.
GT Bets Horse Racing Promotions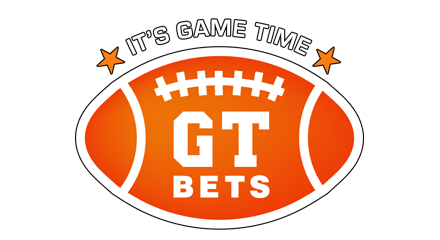 As of the time of this writing, GT Bets is offering the following racebook promotions:
100% sign-up bonus
15% rebate
The details say, "Get a 15% Rebate on any net monthly losses incurred while wagering on Horses – deposited right into your wagering account! All rebates are credited to your wagering account on the first day of every month!"
So, it sounds like you can get the rebates over at BetOnline.ag more rapidly since they are daily and not monthly, but the GT Bets rebate is over twice as high.
Bovada Horse Racing Promotions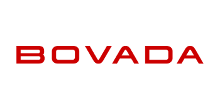 Now let's take a look at what Bovada has to offer in the promotions department for customers who bet on horses.
As of the time of this writing, there do not seem to be any promotions aimed specifically at racebook customers.
As a new customer, you should be able to claim the $250 Sports Welcome Bonus or the $750 bitcoin Sports Bonus. But there are no special rebates, etc. for wagering on the racebook.
Note that with welcome bonuses for sports at online betting sites, you should always ask whether you can use them to bet at the racebook.
But even if you cannot, you can use them to wager on other sports.
MyBookie Horse Racing Promotions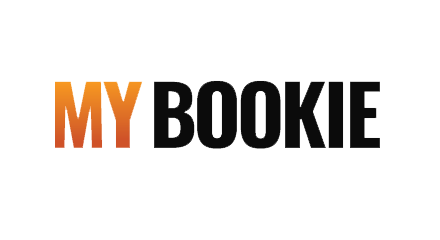 On MyBookie, you can get a Rebate of 8% on horse racing for qualified tracks. The site explains, "Rebate is automatic. Funds deposited into your account the next day."
That is the only promotion I see as of the time I am writing this specifically for the racebook, but you should be able to claim the sports welcome and reload bonuses as well.
BookMaker Horse Racing Promotions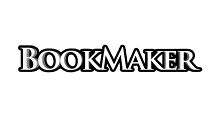 On BookMaker.eu, you can get 8% Cash Back when you wager on horse racing, whether you win or lose.
Upon further examination, the site states that the rebate is 8% on exotic bets and 3% on win, show or place bets.
If you place bets through the call center instead of online, you can still qualify for a 5% rebate on exotic bets and a 2% rebate on win, place or show bets.
That is the only promotion for horse racing, so aside from that, you can look to claim sports and crypto welcome and reload offers.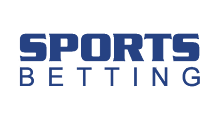 If you are interested in betting at the racebook over at SportsBetting.ag, you can look forward to a couple of great promotions.
If you are wagering online, you can get a rebate of up to 7% Daily. If you are betting over the phone, the rebate is 4% daily.
What is awesome about this promotion is that it doesn't come with a lot of restrictions. In fact, SportsBetting states, "There is no cap to the rebate size a Player may collect and there is also no minimum volume of bets that needs to be placed."
There is also a promotion for newcomers to the site's racebook. If it is your first time making a wager on horse racing at SportsBetting.ag, you can claim a $25 Free Play.
How does it work? To claim the free bet, you need to make an initial bet on the racebook with your own money. If you do not win that first bet, you will receive a free play worth $25 to use on a future wager.
Xbet Horse Racing Promotions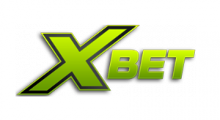 As the company that runs MyBookie also runs Xbet, you know that they offer a solid racebook.
In terms of promotions, there is a similar automatic daily rebate for horse racing. But whereas it is 8% at MyBookie, it is only 7% at Xbet. Still, it is nearly comparable.
That is the only promotion specifically for the racebook, but you should still be able to claim the standard welcome and reload bonuses for the sportsbook.
Comparing Cash-Back Promos:
We have explored a lot of exciting promotions at all of the sites we are recommending for betting on horse racing. As of the time of this writing, here are some key points:
Cash-back rebates are a common promotion at racebooks online. Typically, you can expect cash-back in the 7-8% range on a daily basis. But the highest cash-back promotion is GT Bets' 15% rebate on net monthly losses.
Now, whether 7% cash-back daily or 15% cash-back monthly will add up to more depends on how your month goes.
Imagine, for example, you had a lot of small daily losses, and then one big win which eclipsed them all in a 30-day period.
If those bets took place at GT Bets, you wouldn't get a rebate, because you would have a monthly net gain, not a loss.
But if you made those bets on any of the sites which offer daily rebates, you would receive rebates on all of your losing days, even with the big win. So, that would add up to more money back in your pocket.
Nevertheless, it is possible to imagine situations where 7% cash-back daily might not add up to as much as 15% cash-back monthly.
For example, imagine you lost two bets of $100 each during a month adding up to $200.
With daily cash-back of 7%, you would get $14 ($7 + $7) back total
With the monthly cash-back of 15%, you would get $30 back
So, which is the "best" cash-back rebate? That depends on how you wager. For some people, the clear answer is the 15% monthly cash-back from GT Bets.
For others, it would be a higher daily cash-back promotion, such as the 8% rebate offered by MyBookie.
And now, let's move on to our verdict…
Which Site Offers the Best Racebook Promotions?
Verdict: GTbets
Along with the daily cash-back rebates which our favorite racebooks offer, a few of these sites offer additional exciting promotions, but the most enticing by far is the GTBets Plus 15% Racebook offer.
Getting 15% back on any net losses can really give a boost to your bankroll whenever the time comes that you need to reload.
And then let's not forget that when that time comes you also get a 5-50% automated rebate to go along with it anyway!
For that reason, we feel that GTBets offers the best racebook promotions.
Do not forget that promotions for these sites can change regularly, however, so you should always check on the latest offers! You never know when an exciting new opportunity might be available.
Which Site Offers the Best Selection of Bets in Horse Racing?
Most horse racing sites will offer action on the really big races. But throughout the year, different sites may allow you to bet on different racing events which you cannot wager on everywhere.
Also, not every site offers every type of horse racing bet. And a big part of the appeal of horse racing for a lot of folks is the variety of exciting bet types available. So, you will want to sign up at a site that allows you to place the types of wagers that interest you.
Of course, you can broaden your access to bet types and racetracks simply by signing up on more betting sites.
BetOnline.ag Horse Racing Bet Selection
BetOnline.ag advertises that it offers "more betting options" than other sites, including match-ups, futures and props. From a bet variety perspective, they have an excellent selection.
Heading to the racebook right now, I see races listed including Mountaineer Park, Prairie Meadows, Del Mar, Australia A, Los Alamitos and Australia Harness 1. As of the time of this writing, more than two dozen events are available to bet on.
Wager types I see include:
Straight: win, show, or place
Exacta
Trifecta
Superfecta
Daily Double
Pick 4
Futures
GT Bets Horse Racing Bet Selection
Moving on to GT Bets, on this site, this racebook supports horse racing betting on dozens of Class A, Class B and Class C tracks. Some examples in the first category include Belmont Park, Churchill Downs, Del Mar, Meadowlands and Monmouth Park. Some Class B examples include Golden Gate, Los Alamitos, River Downs, and Santa Rosa. Class C examples include Cal Expo, Canterbury Park and Monticello.
The selection is truly extensive. So you will find tons of betting opportunities throughout the year with events at so many tracks available for wagering.
Note that GT Bets sets caps for how much you can win per race, and these vary from track to track. You can find the caps listed clearly on the website.
GT Bets offers a wide variety of wager types on horse racing, including bets to win, place or show, superfectas, pick 4s and more.
Bovada Horse Racing Bet Selection
There are well over two dozens tracks available for wagering at Bovada. Some of these include Australia A, B, C and D, Emerald Downs, Gulfstream Park, Harrahs Philadelphia, Thistledown, and others.
Types of bets available include win, show or place, futures, props, exactas, trifectas, superfectas, and pick 4s.
MyBookie Horse Racing Bet Selection
MyBookie offers thoroughbred and harness racing, and has greyhound racing in the same section as horse racing.
You can view featured and upcoming races when you navigate to the racebook, or you can look through the list of tracks on the left. More than a dozen tracks are supported, which is not as high as the selection on some other sites, but still pretty good.
Types of bets you can make include win, show or place, quinella, exacta, trifecta, superfecta, daily double, pick 3, and parlay.
So, even though the list of tracks is smaller, there is more variety in the types of bets offered by MyBookie than at some other racebooks we have looked into in this list.
BookMaker Horse Racing Bet Selection
When you navigate to the racebook on BookMaker.eu, you will see the current promotions on top, and below those, the upcoming races.
BookMaker has one of the largest selections of tracks that we have seen, including more than 50 in North America.
Types of horse racing bets you can place at BookMaker include win, show, place, exacta, superfecta, pick 3, pick 4, daily doubles, quintellas, props, and match-ups.
Not every betting site offers match-ups, so that is great to see here at BookMaker. They can offer you great opportunities when you do not feel confident saying which horse will win a race, but you are pretty sure one will beat another.
SportsBetting.ag Horse Racing Bet Selection
The selection of horse racing tracks at SportsBetting.ag is similar to what you will see at MyBookie. Some supported tracks include Arlington Park, Del Mar, Evangeline Downs, Indiana Downs and others.
Types of bets you can make include win, show and place wagers, exacta, trifecta, superfecta, daily double and pick 3.
Xbet Horse Racing Bet Selection
The racing track selection is much like that at MyBookie and SportsBetting.ag. The number of tracks available is similar, with pretty much the same tracks such as Del Mar, Canterbury Park, Arlington Pak, Gulfstream Park, Emerald Downs, Ellis Park and so forth.
Types of bets you can make on Xbet include win, show or place, exacta, trifecta, superfecta, daily double, pick 3 and parlay.
Which Site Offers the Best Selection of Bets in Horse Racing?
Verdict: BookMaker
With over 50 North American racetracks, BookMaker offers the largest selection of tracks.
Additionally, they offer excellent diversity when it comes to types of wagers. They even offer match-ups.
So, with respect to both, BookMaker is our top recommendation.
Runner-Up: GT Bets
With 43 supported tracks, GT Bets allows betting on almost as many racetracks as BookMaker. They also offer many different types of bets, so they are a close runner-up in this category. We would be remiss not to give them a strong recommendation as well.
Which Site Offers the Best Wagering Guides for Horse Racing?
To make it easier for you to prepare to place your bets, many sites offer wagering guides. These can range in terms of quality and depth.
Others publish horse racing guides which teach you about how to bet (i.e. introducing different types of bets, telling you some basic strategies, and so on) rather than giving you news updates.
BetOnline.ag Horse Racing Guides
BetOnline.ag offers the "Horse Racing Weekend Preview". In this guide, you can read up on recent horse racing headlines and see a brief preview of the racing events which are coming up next. It is handy, but pretty brief and basic.
GT Bets Horse Racing Guides
GT Bets offers a wagering guide that is educational in nature. It gives you information about how to place different types of bets and includes a glossary of horse racing terminology.
Bovada Horse Racing Guides
You can locate the horse racing guides at Bovada by clicking through the menu to the "Articles" section, and then selecting the category for horse racing.
Bovada publishes betting previews, early betting lines, and how-to guides for horse racing.
The variety of resources is a plus, but judging by the dates of the articles that show up on that page, we are not sure that they publish new guides all that often.
MyBookie Horse Racing Guides
This sportsbook maintains an up-to-date news section. There is no section for horse racing, and I did not see any horse racing coverage at the time I checked. Nevertheless, MyBookie is dedicated to providing coverage for a wide variety of sports, so I would expect previews to show up for upcoming races at least on occasion.
MyBookie also maintains an archive of sports betting articles and guides in the how-to category. There are a few scattered horse racing articles in there which you can check out.
BookMaker Horse Racing Guides
As best I can tell, BookMaker only includes a few brief articles in the knowledge base regarding betting on horse racing. Most of these appear to concern the basics of placing bets, rather than in-depth information on strategy.
Xbet Horse Racing Guides
There is a news feed on Xbet covering many different sports. Horse racing articles might show up there now and again, but that is not the main focus of the news section.
Which Site Offers the Best Wagering Guides for Horse Racing?
Verdict: BetOnline.ag
It is kind of hard to cross-compare the wagering guides for different racebooks since they have different purposes (news, how-to, etc.).
But we pick BetOnline.ag for offering an actual feature specifically dedicated to horse racing (the "Horse Racing Weekend Preview").
Horse racing guides seem like more of an afterthought at a lot of competing racebooks.
Which Site Offers the Most in Terms of Other Features for Horse Racing Wagering?
Last but not least, let's take a look at some other features and advantages which various sites offer to racebook customers.
Other Features and Advantages for Betting on Horse Racing at GT Bets
If you are looking for something different to do, GT Bets offers a virtual 3D horse racing game. This may be a good option if you do not see any enticing opportunities involving real races. Or, you might find it is just something fun that you enjoy for its own sake.
Other Features and Advantages for Betting on Horse Racing at Bovada
What I really like about the Bovada racebook is how it is organized. You can see right off the top what the next 5 races are you can wager on just by clicking on "Next 5 Races." These races are displayed by default when you navigate to the racebook.
If you are looking for other action, you can click on any of the tracks you see displayed in that same top menu, or click on "All Tracks" to find the rest. I think this navigational layout is intuitive enough that it qualifies as a noteworthy feature in its own right.
Other Features and Advantages for Betting on Horse Racing at SportsBetting.ag
Enjoy participating in contests? SportsBetting.ag is awesome in this regard, hosting numerous contests for betting on a wide range of sports, horse racing included.
As an example, there was recently a contest posted for the Belmont Stakes to win $5,000.
To enter contests on SportsBetting.ag, you need to place the required minimum wager. But there usually is no entry fee. So, these are great opportunities to potentially win big doing what you are already doing anyway, which is betting on major horse racing events!
Summary of Extra Features and Advantages for Recommended Racebooks:
I cannot really pick a winner in this section because each site we discovered additional features and benefits for was offering something completely different from the others.
So, here is a quick summary of my findings:
GT Bets features a virtual 3D horse racing game
Bovada has a particularly nice navigational interface
SportsBetting.ag runs cool competitions
All of these are awesome benefits, and just give you more reasons to sign up at all three sites.
You have now had a chance to compare the promotions, bet types, racetrack selections, wagering guides, and additional features and benefits for a number of different sports betting websites.
Regardless of what you are prioritizing when selecting a racebook, at least several of these sites should fit your selection criteria.
While I have focused in this guide exclusively on racebook features and promos, these are all sites which we recommend for sports betting in general.
We have a long history working with most of these sites, and can give them our confident recommendation for their competitive odds, fast and easy deposits and withdrawals, and excellent customer support.
If you sign up at more than one site, you can grab more promotions and shop the odds each time you want to place a wager.
Ready to get started? Click through on any of the links on this page to register now and start betting on horse racing.
And Some More Stuff for You to Check Out Before You Go to the Track!