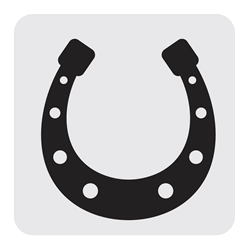 As the "Sport of Kings," horse racing is a fast-paced, adrenaline-packed rush which can be a thrill to bet on. Should you have the chance to attend a racing event in person, you will generally be treated to a cultural experience which incorporates the latest country club fashion trends and a chance to dine and chat with members of the social elite from all over the world.
Horse racing is on the decline in the USA, but events overseas like the Royal Ascot are becoming more and more popular every year, both with UK citizens and with punters from abroad. In fact, the rise in popularity is not just measurable by the crowds swelling in the stands. It is also by the crowds watching the races on TV and online and wagering on their favorite online sportsbooks.
So whether you are in the UK, the USA, or any other country around the world, you will find plenty of amazing opportunities to bet on the most exciting races. Many sites will even allow you to live stream coverage of big events for free with a minimum wager.
There are a number of sportsbooks we recommend for horse racing:
Which should you bet at? What is the best racebook online today?
Well, we actually recommend that you open accounts on at least two different betting sites. This gives you a chance to shop around for the best odds, which ensures that you can maximize your winnings.
Each of these sites offers different events as well as promotions, bonuses and freebies for horse racing. So let's check them out in detail and see which one of these sounds the best to you.
Best Racebooks – Which Site Is The Best To Bet On Horse Racing?
Bovada Racebook: Welcome Bonus, Weekly Rebates, and More

Bovada is one of the most popular sportsbooks on the planet, so it should not surprise you that they are friendly to horse racing punters. They'll offer you a hefty welcome bonus if you sign up to bet on the races—up to $250. Not all sportsbooks offer bonuses specifically for horse racing, so this is quite cool.

Another excellent feature on Bovada especially for horse racing punters is the Win-or-Lose Weekly Rebate program. Just for playing, you instantly get up to 5% of your money back every Tuesday. Again, you get this money back whether your horses came out on top that week or you lost your wagers. So this is not simply a refund for losing or a bonus for winning, it is a free gift Bovada provides to all of its racing bettors.
For all straight bets (except Place and Show wagers which pay out $2.10 or $2.20 on $2 bets), get 3% back
For all exotic wagers, get 5% back. This includes Pick 3, Pick 4, daily Double, Boxes and Wheels, Superfecta, Trifecta, Exacta and Quinella.
Whereas some sites only offer you a few sparse betting opportunities for horse racing, Bovada provides you with daily online betting on more than 80 different harness and thoroughbred racetracks.
In the Racebook, you can view current information on the horses, jockeys, and race scratches. You can navigate easily by track to locate betting opportunities which interest you. Page refresh is automatic so that you always see the most current information.

BetOnline is another of the top sites that we recommend for horse racing betting, especially if you are interested in either the Breeders Cup or the Triple Crown.
Right now there are two promotions offered. There is a $25 risk-free bet. This is obviously not as big a bonus as the match bonus offered by Bovada, but it is still a great promotion, especially if you are specifically hunting for free bets (for example to use for matched betting). The track rebates on BetOnline are even higher than they are on Bovada; you can get up to 7% back. This rebate is disbursed daily, not weekly, and there is no minimum wager volume to qualify.
One more cool feature that BetOnline offers is free horse picks. You do need to open an account to take advantage, but this is particularly useful if you are a beginner and could use some extra direction while you are handicapping.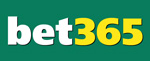 You will not find much in the way of promotions for horse racing on bet365, but there are some excellent advantages on this sportsbook that are not available everywhere else. For one thing, bet365 guarantees you the best odds and the best price on every horse for all races which air live on Channel 4.
These are not just idle promises either. Bet365 backs up their guarantees with money. If for example the SP is bigger than the price you took for your selection, the site will not only pay you at the better price but will also enhance it.
If you visit the Racebook, you will also notice that bet365 offers a huge selection of horse races to wager on every day. So you will never find yourself without action. Don't have access to Channel 4 or another station where a race is airing, and cannot make it to the track in person? You can watch all of the horse races bet365 offers live on the site after you register. This is wonderfully convenient, especially if you are into placing live bets!
Do take note – bet365 is for many of our friends across the pond! If you live in the US or many of the countries around, you'll be redirected over to 888sports. Same parent company, it's all good!

MyBookie.ag is another sportsbook which offers ongoing rebates for horse racing bets. This gets bumped up just a little but more with an 8% back on most wagers placed directly through the racebook (not future wagers or horse matchups). As with Bovada, there is an exception for Win, Place, or Show tickets which pay out $2.20 or less on $2. Rebates are paid out every day.

5Dimes is an interesting site for betting on horses because there are actually two different racebooks on the site, each of which offers access to all the same tracks. The difference between them is the promotion you get to take advantage of.
Rebate Racebook: Think a 7% or maybe even an 8% rebate is awesome? Well, then this offer will knock your socks off. On 5Dimes, you can qualify for cash rebates up to 9% when you wager through the Rebate Racebook. There is no minimum volume requirement and no maximum on what you can earn back, win or lose.
Plus 10% Racebook: Whereas the offer above pays out whether you win or lose, the Plus 10% Racebook features a promotion which tacks an additional 10% onto your winning tickets.
These are some awesome promotions, and it is really cool that you can choose the one you want!
Wrap Up
So now you know some of the top sportsbooks for horse racing! Once again, we recommend that you join several of these sites. This will ensure that you get access to the best odds.
Plus, you get to take advantage of more promotions, and that puts money back in your pocket which you can use for future wagers!