3 Common Mistakes in UFC Betting – How to Profit From Sports Betting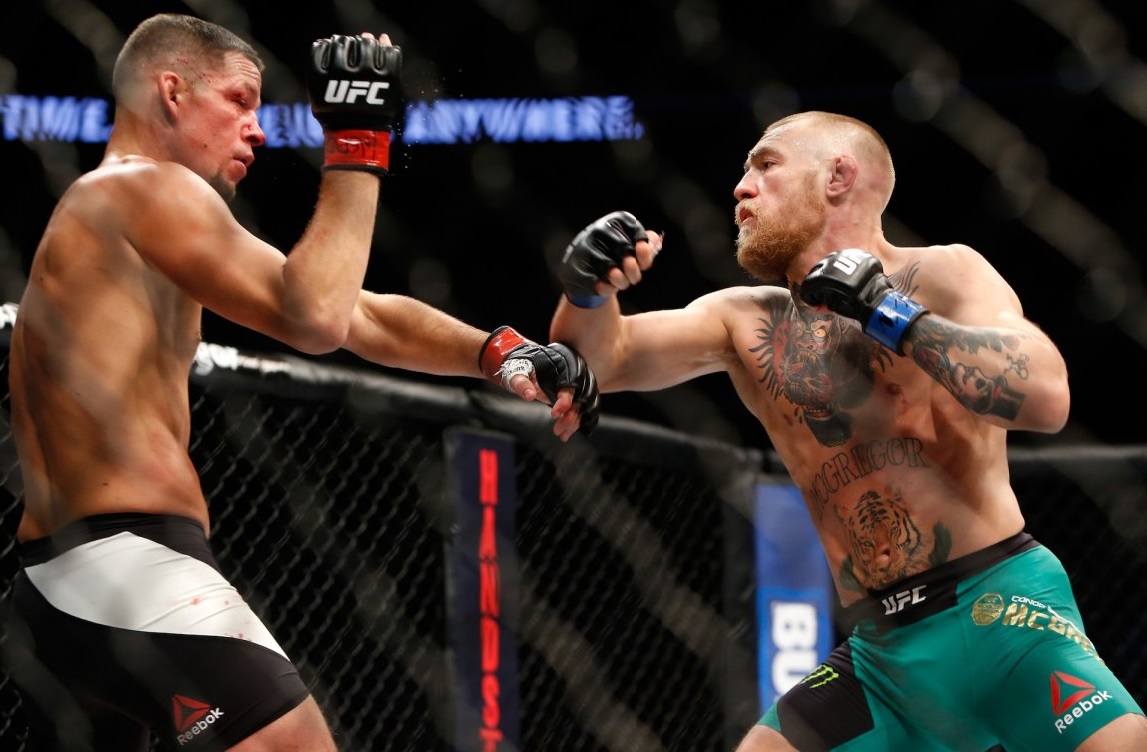 Everyone is trying to learn how to profit from sports betting, but many fall into psychological pitfalls which make it difficult for them to win. Here are the three most common UFC betting mistakes you should avoid:
1. Overestimating a fighter's improvement
Overestimating a fighter's improvement is one of the biggest mistakes in UFC betting and deserves the most attention.
There's only so much you can do to improve in two years of training. Whenever a fighter starts putting together a string of wins (of three or more fights) people start to overestimate how much they improved.
The commentators compound on this effect by overemphasizing a fighter's improvement.
Most UFC fighters have trained their entire life to be where they are today.
There are fighters such as Daniel Cormier who started doing mixed martial arts at a late age and won some titles with just a few years experience, but he's been doing one aspect of MMA (wrestling) his entire life and was an Olympic silver medalist. Same goes for Brock Lesnar.
It doesn't matter if an MMA fighter suddenly trains wrestling for a year or two. They won't suddenly start stuffing takedowns like a wrestler who's been doing it their entire life.
On top of that, if they focus too much on one discipline, their other ones will suffer. Carlos Condit, for example, is a fighter who will never be able to stop takedowns from elite wrestlers, no matter how much he trains wrestling.
If you compare a fighter's improvement over five years, yes you will see improvements, but their overall skillset will still remain the same. Considering that nearly everybody is improving at a similar rate (even if it's not noticeable), it would be a mistake to bet on a fighter simply because they seemed to have improved more than another fighter.
How to profit from sports betting with this knowledge:
How can you use this knowledge to profit from sports betting? Start betting on rematches! Here are some examples:
Jose Aldo (+100) vs. Frankie Edgar (-130) II
Frankie Edgar was on an impressive 5 fight win streak, coming off a KO victory over Chad Mendes. Jose Aldo was just brutally knocked out by Conor Mcgregor.
But looking at their skillsets, one can easily see that it favors Aldo:
He's bigger, stronger and has much more power in his strikes
He outstruck Frankie Edgar in their first fight
He's the best anti-wrestler in the UFC and Edgar just so happens to be a wrestler
Edgar's only advantage is a slight cardio advantage, but that didn't even play a factor in the fight
Aldo came in as the underdog and would've been a great pick. The fight panned out the same as the first fight, with Aldo outclassing Edgar everywhere and winning 4 out of 5 rounds.
Michael Bisping (-240) vs. Dan Henderson (+205) II
Here's an example of skillsets not changing much throughout the years. Both fighters fought 7 years ago and both have improved a similar amount. The fight panned out nearly the exact way the first fight did.
In the first fight, both fighters were evenly matched on the feet until Dan Henderson landed a big punch which knocked out Michael Bisping. Dan proved to be significantly better in wrestling/clinch exchanges.
In the second fight, the exact same thing happened: Dan Henderson nearly knocked out Michael Bisping twice, but he managed to survive this time around. Dan also controlled the wrestling portions of the fight.
Apart from the knockdowns, the stand up exchanges were very close and Bisping managed to edge out a decision which could've gone either way. Despite losing, a bet on Dan Henderson would've still been a great value pick.
Overall, if you seem to think that a fighter has improved a lot, it's probably because they came into fights with a great gameplan or it could be due to sheer luck (of course there are a few exceptions).
2. Gameplans Can Drastically Alter Fights
A gameplan can drastically alter a fight. You never know what a fighter's gameplan will be in the cage and you most certainly shouldn't assume you do. Take a few surprising instances:
Brock Lesnar vs Alistair Overeem
People expected Brock to try and steamroll Overeem by shooting for a double leg right off the bat. Instead, Brock tried to stand up and exchange with Overeem, and only shot for a weak single leg once. This led to an early knockout for Overeem and people will never know what would've happend if Brock tried to steamroll Overeem like he tried on Cain (and got a couple takedowns).
Anthony Johnson vs Daniel Cormier II
People thought Anthony Johnson had only one way to win and that was by knockout and that Daniel Cormier can only win with his wrestling. Nope. Anthony Johnson came out and tried to outwrestle Cormier. Obviously this backfired and people are left wondering what would've happened if Johnson tried to knock him out instead.
Point is, you'll never know what a fighter's gameplan is and how the fight is going to pan out. For this reason, you should avoid all 'round bets,' and 'over/under bets' where you predict whether a fight will go past a certain point in time (e.g. over 2.5 rounds (+100) / under 2.5 rounds (-130)). 'Decision victory bets' and 'prop bets' should also be avoided.
There are many fights, especially heavyweight bouts, where people think "there's no way this fight will make it 5 rounds" and it does.
3. Not Choosing the Best Bookmakers
There are so many bookmakers out there offering all kinds of promotions and different odds for each fight. One sportsbook might have it -400 for a fighter whilst another might have it at -320, but many beginners will just stick to one sportsbook, because it's too daunting researching all the other ones.
How do you decide which is the best place to bet without having to check each one manually? Here's how:
BestFightOdds.com has compiled a list of odds from the top sportsbooks, so you can see all the odds within one page.
Meanwhile, our reviews page has a full list of sign up bonuses and links to full reviews of  all these bookmakers to help you decide which is best for you.