Australian Rules Football 101: Where to Bet on Aussie Rules in 2022
Remember a couple of years ago, 2020, when there was nothing to bet on? Okay, almost nothing. While the majority of major sports were cancelled, we were still able to hop online and place wagers on Russian table tennis, the weather, and Australian football.
Maybe you actually got into Aussie rules a bit last year, and now want to dive into it more intensely. Or perhaps you didn't bet on Aussie rules then, but finally got curious about this bizarre football game played Down Under.
Well, we are here to tell you that it shouldn't take a pandemic to get you to follow Australian rules football. It is a fascinating game that is well worth getting into, and betting on it can be an absolute blast.
In this guide, we are going to explain all you need to know about Australian rules football. We will explain what this sport is, how it is played, how it got started, events you can bet on, types of wagers you can place, and of course, where you can place them.
What is Australian Rules Football?
Australian rules football is a sport that is perhaps most similar to rugby. But there is a world of difference between the two.
You will hear so many names used to refer to Australian rules football. Some of these include Australian football, Aussie rules, football, and footy. Sometimes, people also call it "AFL," but that technically refers to a league, not the sport.
This sport is crazy brutal. The New York Times writes, "Australian rules football is one of the world's most violent sports. Thirty-six players careen across a massive field, where they are exposed to blindside hits and errant elbows, bruising shoulders and airborne knees. Their protection is a mouthpiece and sometimes a padded cap. Collisions can be cringe-inducing. Concussions are common."
None of us want athletes to get injured, but there is no denying that watching such a violent, explosive sport can be a thrill. And betting on it is certainly a way to up the intensity another notch.
Aussie Rules: How Play Works
Each match of Australian football takes place on a modified cricket ground or an "oval" built for Aussie rules. At either end of the field, there is a set of goalposts.
There are two teams, each with 18 players. Over the course of play, they attempt to move the ball across the field and kick it through the goalposts to score.
Here are some additional things to know about how the game is played:
There are four quarters in a match.
There are 20 minutes in each quarter.
The umpire can stop the clock for injuries, out of bounds balls, and so forth, by signaling "time-off."
Players may not throw the ball.
To move with the ball, a player may run while bouncing it off the ground at intervals.
One may pass the ball by striking it with one's fist (like a volleyball serve).
One may kick the ball.
One may hit the ball with any part of the body.
Kicking the ball between the goalposts is a goal, and awards 6 points.
If a player on the opposing team catches a ball that is kicked, possession is awarded to the team that caught it. We call such a catch a "mark."
Kicking the ball so that it hits one of the goalposts or travels past it on the outside is a "behind," and awards one point.
How Did Aussie Rules Begin?
A lot of people are under the impression that the roots of Australian football are in Gaelic football, but this is not the case. Indeed, Australian football's development proceeded that of Gaelic football.
Many people also think that an Aboriginal game called Marn Grook might have factored into the development of Aussie rules, but this also is a theory that does not appear to have much in the way of supporting evidence.
Australian rules football actually took its primary inspiration from football games as they were being played at English public schools during the mid-19th century.
The interest in adopting English public school-style football for play in Australia was shared by private schools in the country (called "public schools" at the time) and cricket players, who wanted something to play during the winter.
Most prominently, Tom Wills, captain of the Victoria cricket team, led efforts to come up with an established "foot-ball club."
On May 14th, 1859, the Melbourne Football Club was founded, and with it, a codified set of rules.
And that was the origin of Australian rules football.
During the early days of Aussie rules football, the ball was nearly round, and teams played until one of them achieved two gaols. As for the playing field, that could be just about anything. Indeed, public parks were often used for matches.
The move toward using cricket fields took place quite early, but there was some resistance during the first decade of the sport from cricket authorities. But eventually, they saw benefits to letting football players use their fields, and it has been the norm ever since.
By 1860, Australian football had moved beyond Victoria. The Adelaide Football Club was founded in South Australia. At first, the club varied the rules of its games, but eventually, they switched over to the rules from Victoria.
In 1879, teams from Victoria and South Australia faced off, making for the first intercolonial match.
The popularity of the game continued to spread, reaching Tasmania, Queensland, and Western Australia. Because it drew major crowds, it became known as "the people's game."
A number of clubs banded together in 1896 to form the Victorian Football League (VFL).
There was a decline in the sport during WWI and WIII, which was in large part because a lot of Australian football players became soldiers.
Something else that also bears mention is the Australian National Football Council (ANFC). This governing body was in charge of the sport from 1906 through 1995.
This body became less relevant in the 1980s. Meanwhile, the previously-discussed VFL continued to grow in influence.
Eventually, the name of the VFL was changed, because it was no longer simply overseeing Victorian football. The VFL became the Australian Football League, or AFL. Today, it is the governing body for Aussie rules.
Aussie Rules Football Events to Wager On
When you bet on Australian football games, you will be wagering on AFL events.
Each AFL season runs from April through September, comprising 23 regular weeks plus 4 playoffs weeks. The Grand Final at the famous Melbourne Cricket Ground (MCG) caps off the season after the playoffs are over.
What are Some Reasons to Bet on Aussie Rules Football?
Now you know more about how Aussie rules football is played, and you also know a bit about how the sport began and developed over the decades.
If you are curious about Australian football, that is reason enough to try betting on it. But here are some more reasons to consider wagering on Aussie rules:
If you are into games that feature fast-paced action, there won't be a dull moment while you are watching Aussie rules. Whether you are placing wagers in advance or betting in-play, you will be glued to the screen as you watch the action unfold and find out whether your bets are winners or losers.
Aussie rules football is one of the most insane sports out there, featuring the type of action you just are not going to see anywhere else.
Participants in AFL need to be in peak condition to perform the wild moves in Aussie rules, to survive the relentless blows, and to keep performing through the fatigue of such a demanding sport. You will find yourself in awe of their sheer athleticism.
Along with their athleticism, the amazing skills of Aussie rules players with spectacular marks and other incredible moves will blow your mind. If you've never watched Australian football, we can pretty much guarantee you have never seen anything else like it.
Aussie rules seems to continue during lockdowns.
Last year, Australian football continued when other sports were put on hold or canceled during the lockdown. Hopefully, we are not going to be facing another massive lockdown like that in the future. But the future seems pretty uncertain these days. If it does happen again, and things go the same way they did last time, hey, at least you will be able to potentially keep wagering on Aussie rules.
It's something new to love.
While betting on your mainstays is always enjoyable, sometimes it is cool to discover something new and different. Australian football can be a nice diversion from your usual betting activities.
You might find great odds.
US-facing sportsbooks will generally spend more time coming up with odds for major sports that US gamblers tend to bet on. So, they are dedicating fewer resources to Aussie rules. If you focus on Aussie rules, you can put in a lot of time and research. Maybe that means you will get an edge and find value in the odds.
Types of Bets You Can Place on Australian Football
What are some of the types of wagers you can place on Aussie rules football?
To-win: Wager on which team will win a match of AFL.
Total: This type of wager is also referred to as "over/under." This is where you bet on how many points a team will score in a match.
Margin: Choose the team you think will win a match, and what margin they will win by.
Spread: This is betting with points added or subtracted as a handicap. It is a useful option for matches with a heavy favorite.
Derivative: While many types of bets you can place on AFL are on entire matches, you can find bets that you can make on just a quarter or half.
Futures: When you make a wager on the outcome of a match that is scheduled way down the line (i.e. weeks or months away), you are making a futures bet.
Live bet: Betting while an Aussie rules match is in-play is placing a live wager. Since AFL is such a fast-paced, intense game, this can be a lot of fun. If you watch a match carefully, sometimes you might spot opportunities that others would miss.
Accumulator: Parlays and other types of bets that allow you to bundle together multiple selections are known as accumulator bets. If all of your selections win, you win your wager.
Proposition bet: You may sometimes be able to place wagers on AFL that do not concern the final outcome of a match. These novelty bets are known as "proposition bets," or "props."
Aussie Rules Betting Tips
Here are some recommendations for things to consider when you are planning your bets on AFL:
As with other sports you bet on, you can access detailed statistics regarding past matches for Aussie rules football. You might also be able to find footage of past matches to review as well. The more detailed your analysis, the more information you will have to help you spot valuable wagering opportunities.
Pay attention to scheduling.
On the whole, the play schedules for Aussie rules aren't usually too demanding—but the travel schedules can be. Pay attention to how far a team is traveling, and consider how much it may be fatiguing them.
Aussie rules is a very damaging sport, and injuries are common. Players are generally used to dealing with at least some minor injuries after most games, but major injuries are par the course with this sport as well. If you see a front-on collision, that has a high likelihood of generating injuries. 40% of all Aussie rules injuries send players to the hospital. Shoulder, ankle, calf, thigh, and knee injuries abound, along with a condition called osteitis pubis. You won't see a lot of spine injuries, but you may see some concussions. The damage from these injuries does tend to compound for AFL athletes, notoriously causing ongoing health issues later down the line. So, knowing the short- and long-term injury histories of players may help you make informed guesses as to which of their body parts may be liabilities while they are playing.
Aussie rules football can be played during rain or shine.
So, as with many other sports, the weather can have an impact on play.
Check on player conditioning.
Not only is good conditioning essential for preventing injuries or minimizing their impact, but it also is necessary just to perform in such an active game. An AFL player may run anywhere from 12 to 20 kilometers during a single match! At the upper end, that is more than 12 miles. And that is just the running component! On top of that, AFL players need to be kicking, passing the ball, and more. To say that Aussie rules is a demanding sport is a massive understatement.
Take note of not just goals, but behinds.
A team that scores lots of behinds has lots of potential goal-scoring setups, but for some reason, tends not to get them. If you can figure out why they aren't getting those goals, you might find that gives you a useful insight. Sometimes, the issue might be a pervasive one with a team across many games with many opponents. But other times, you might determine that the reason they were scoring so many behinds instead of goals in a recent match had to do with their opponent. In their next match, you might have reason to believe they will get a lot of goals instead.
The more work you put into researching Aussie rules and planning your bets strategically, the better shot you will give yourself of winning your wagers.
Where to Bet on Aussie Rules
Now you know all about Australian rules football! Ready to start betting on matches? Here are some sites where you can get in on the action.
It is far from surprising that our first recommended site for Australian football is Bovada. This site is one of the biggest US-facing sportsbooks (arguably the biggest), and it has one of the largest selections of betting markets out there. So, it makes sense that they take bets on Australian football.

If I were going to recommend a single site to a would-be sports bettor to get started, Bovada would be it. They are totally reliable, and for more than a decade now, have been my very favorite sportsbook to do business with.

At the time of this writing, I see plenty of action available on AFL matches including spread and win bets. You also can build parlays if you want to try your luck at multiples.

Aussie rules is considered a pretty obscure sport anywhere outside of Australia, so alas, you are not going to find Aussie rules-specific promotions at most sports betting sites. But you can still take advantage of regular promotions.

At Bovada, that means you can claim the $250 sports welcome bonus. If you want to deposit bitcoin, you can get a $750 bitcoin welcome bonus.

Bovada also has a rewards program for loyal customers. Just by betting on Aussie rules and other sports, you can earn Rewards Points that are redeemable for cash. Singles and multiples count toward earning points, so whichever you prefer, you can enjoy cash-back rewards. Climbing the tiers of the program increases your redemption rate, so the rewards just get better and better the longer you are with Bovada.

Next up, I am going to cover BetOnline and SportsBetting. The reason I am talking about both of them at the same time is because the same company owns and operates them.

BetOnline has been an incredible site for a long time. In 2012, they purchased Sportsbetting, which was struggling at the time.

After the BetOnline folks bought SportsBetting, they turned it around, and it joined BetOnline as one of our top recommended sites.

You can wager on Aussie rules at both of these sites. At the time of this writing, we see they are offering the exact same bets and odds on AFL matches. Types of bets you can place include spread, money line, total points, team points, parlays, round robins, if bets, teasers, and pleasers.

What about bonuses? On either site, when you make your first deposit in USD, you can get a 50% welcome bonus worth up to $1,000. Reload bonuses of 25% are available afterwards.

If you make a crypto deposit on either site, you can score a 100% welcome bonus and 35% reload bonuses thereafter.

So, even though what these sites are offering with respect to Aussie rules is identical, joining both of them might be a good idea. That way, you can grab two sets of bonuses instead of just one!

One of the most unique US-facing sports betting websites is GTBets, also called "Game Time Bets."

This site, launched in 2011, features a large selection of betting markets and some cool sports betting bonuses and promos you won't find on other websites.

If you click on "Aussie Rules" in their sportsbook menu, you will discover that GTBets offers bets on men's and women's AFL matches.

Types of bets include spread, money and total bets as well as:
if bets
teasers
parlays
round robins
As for promotions, when you sign up on this website, you can get a 100% bonus up to $500 on your first deposit, and then a 50% bonus up to $250 on your second deposit.
After that, the rewards continue in the form of automated reload bonuses on all deposits. Depending what you deposit, the reload bonus could range from 5% to 50%.
Another cool promotion that you can claim at GTBets is free points on your favorite teams. Alas, this promotion only applies to NFL football and basketball, not to Aussie rules. Still, it is something you can take advantage of if you are also into betting on either of those sports!
When you sign up at GTBets, you also are going to want to sign up for their newsletter. They send out additional promotions via email including double reloads, free bets, point discounts, no juice specials, and more. If you do not subscribe, you could miss out on these promotions, and some of them may be available for Aussie rules.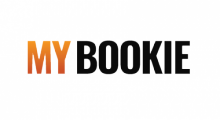 Here is a site we have come to trust for reliability, superb customer service, and timely payouts.
Spread, money line and total bets are available on AFL matches at MyBookie. At this time of this writing, we are seeing action on a number of matches extending a week out—more matches than we have spotted at most of the other sites we checked out while putting together this guide.
So, if you are not finding the match you want to bet on at another sportsbook on this list, try checking MyBookie. You might see it listed there.
When you sign up to wager on MyBookie, you can claim a 50% sports sign-up bonus. The site has a cool alternative where you can claim a 10% cash bonus on your first deposit up to $200 if you prefer. The advantage here is that the rollover requirement is lower than that of the regular 50% bonus.
Once you are an established customer, you can get 25% sports reload bonuses up to $500, which is very generous.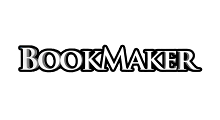 BookMaker is a great site to wager on whether you have a modest bankroll or a huge one. In fact, for high rollers, this is probably our top recommended sports betting site.
With a 20+ year reputation for reliable, fast payouts and competitive odds, there is a lot to love about this sportsbook.
At BookMaker, you can bet on both men's and women's AFL. You can also take advantage of a 15% cash welcome bonus with USD, or a variety of different crypto welcome offers (25% up to $500, 50% up to $500, or 100% up to $300). Reload bonuses are also available.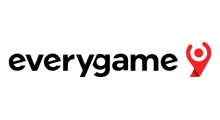 A unique and longstanding betting site with a solid reputation is Everygame. For more than two decades, this site has provided fair, transparent service, great promotions, and a large selection of sports to wager on.
As of the time of this writing, we see action on several different upcoming Aussie rules matches. It isn't a huge selection, but it is in line with what most other sites are offering. Both singles and multiples are offered.
What can you expect in the promotion department? You can get a match bonus worth up to $200 when you open an account at Everygame right now. But there are several options, and you can pick the one you prefer: 200% up to $50, 100% up to $100, or 50% up to $200. You also can get a $20 free bet when you sign up.
Everygame also offers a number of other exciting promotions that might be a value to you while you were wagering on Aussie rules and other sports.
These include the following:
$500 Present for their monthly Odds Hunter
20 x $50 Parlay Free Bets
$1K Monthly Parlay Prince
Some Everygame promotions come and go (like the anniversary promo, which is temporary), while others are long-term/recurring (like the Monthly Parlay Prince).
So, if you are into making accumulator bets on Australian football (or other sports), we can highly recommend Everygame as a sportsbook of choice.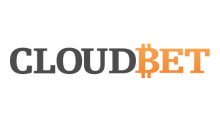 Want to wager on Australian football using cryptocurrencies? You will want to head on over to Cloudbet.
This is a website for fully anonymous sports betting where you can get started with a minimum deposit of only 0.001 BTC. Your funds will be in cold storage so that they are totally secure.
You will find both men's and women's AFL betting available on Cloudbet. And at the time of this writing, we are seeing a pretty large number of matches available to bet on, so this is an above-average selection.
Along with the great selection and excellent security for customer funds, another reason to bet on Cloudbet is the great promotions.
You can get a huge bonus of up to 5 BTC when you make your first deposit. So, this is the place to be if you are a crypto high roller!
Cloudbet also has a promotion for zero margin odds for selected events. At the time of this writing, these do not appear to include Aussie rules events, but do include Premier League games, MMA fights, and more—so not just the biggest sports in the US.
So, maybe Cloudbet will gradually expand the selection of events to include some Aussie rules matches as well. And in the meantime, it is a great promo to take advantage of when you are wagering on other sports.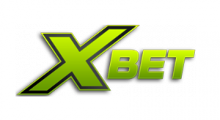 The owners of MyBookie have another site worth checking out for Australian football betting, and that is Xbet.
This website targets a younger demographic than MyBookie, but no matter your age, you should have a great experience there.
On Xbet, you will find a refreshingly large selection of AFL matches to place spread, money line and total bets on.
As for bonuses, you can get a match on your first deposit up to $500 to wager on Aussie rules and other sports. Reload bonuses for sports are particularly generous; you can get matches on your subsequent deposits as high as $250 each.
Why Join More Than One Site for Betting on Aussie Rules Football?
To get started, you might sign up for just one site to see if you like wagering on Aussie rules, but we strongly suggest joining multiple sites in the future.
There are two reasons to join more than one betting site for not just Australian football, but other sports as well.
The first is what we mentioned earlier about claiming more than one promotion. Why not grab all of the bonus money and free bets you can?
The second reason is because you will find different odds at different sites. The more sites you have joined, the more options you will have. That means that you will be able to capitalize on the best value when you place a bet.
Aussie Rules Glossary
Like many other sports, Australian rules footballs has its own set of terminology that can seem daunting when you are new to the sport.
Indeed, a full glossary would be beyond the scope of this guide, but here are a few terms that are helpful to learn early on.
AFL: Technically, this refers to the Australian Football League, as discussed before. But a lot of people casually use the word "AFL" simply as a synonym for Australian rules football. So, sometimes AFL is used in that context (i.e. someone might say he is planning an "AFL" match with his buddies, but entirely within an amateur domain).
Angle: You will sometimes hear it said that a player is kicking with "no angle," a "narrow angle," or a "wide angle." What does this mean? Imagine that there is a line drawn between the center of the goalposts and the player who is kicking. Now, picture another line that runs perpendicular to the goal line. The angle between them is what we are talking about.
Arena: This refers to the playing field for Australian rules football.
Banana: This type of kick is also referred to as "checkside." A player who needs to achieve a shot from a challenging angle in order to make a goal might attempt a banana. By applying high spin to the ball in just the right way, a player can cause it to curve in its path.
Behind: If a player kicks toward the goal but the ball passes a goalpost on the outside instead of going through the goalposts, one point is granted, and this is known as scoring a "behind." If a ball hits a post, that also is a behind.
Chicken wing tackle: You might recognize this term from rugby, if you happen to watch it. It is a type of tackle that prevents a player from disposing legally of the ball because his arm is locked.
Coathanger: This type of high tackle involves one player trapping the head or neck of his opponent by slinging his arm around it. It is quite dangerous.
Contest: Anytime multiple players could potentially take possession of the ball, a "contest" is in progress.
Contested possession: If a contest results in a possession, it is a "contested possession."
Corkie: Corked muscles are common in Australian football. If a player has one, it is called a "corkie."
Deliberate: If a player is believed to have sent the ball out of bounds on purpose, a free kick will be awarded against him.
Footy: This is just another term that is used to refer to Australian rules football.
Goal: If a ball is kicked between the goalposts, a goal has been achieved, and six points have been won.
Grand final: This match is also called the "granny." It is the last of the finals games.
Grubber: Most kicks go through the air, but a few move along the ground. Those that do may be called "grubberes" or "daisy cutters." Another word for a grubber is a "worm burner."
Maggot: This slang term sometimes is used when talking about the umpire.
Major: This is another word for a goal.
Mark: Catching a ball in Aussie rules is referred to as a "mark." For a catch to qualify as a mark, the ball must travel 15 meters or more beforehand. "Mark" may also be used to refer to the physical location of such a catch, or the physical location of a free kick.
Nut: Sometimes the ball in Aussie rules is referred to colloquially as the "nut."
Odd bounce: If the ball bounces in an unusual and unpredictable way, it is an "odd bounce."
Oval: Another word that can refer to the playing field for Aussie rules is "oval," which references the shape.
Poster: When a player attempts to make a goal, but instead scores a "behind," that player is called "poster." A slang term for this event is "hitting the woodwork."
Shirt-front: This is a front-on bump. It is delivered with extreme force, and the player who is struck may fall. Because this move is so dangerous, it is illegal. But that does not mean you will not see it.
Spectacular mark: This is also referred to as a "speccie," "specky," "speckie," "speccy," "hanger," or "screamer." It is a type of catch wherein one player leaps on the back of another in order to grab the ball. Sometimes, the person whose back was jumped on is referred to as a "stepladder." If a particular player is prone to jumping up on other players' backs often to achieve a mark, that person might be referred to as a "frequent flier."
Torpedo punt: Also simply "torp," or sometimes "spiral punt" or "screw punt." Sometimes you also might hear someone reference it as a "ball burster." This term is probably familiar to you from rugby. By delivering the right force to a ball, a player can apply spin around its long axis. This increases the aerodynamic properties of the ball, allowing it to travel across long distances. Catching a ball that has been punted in such a manner is not easy.
There are many more terms to learn for Aussie rules, but that should at least get you started!
Enjoy the Brutal, Fast-Paced Action of Australian Football
Aussie rules can seem like a weird sport if you are new to it, and the numerous rules can seem confusing and intimidating. But once you get into watching it, you will love every violent minute of it.
Ready to start betting on Aussie rules? Click on any of the links in this article to sign up at one or more of our recommended Aussie rules betting sites!