Best Sports Books to Bet on 2019 U.S. Open
The U.S. Open is probably the biggest tennis betting events and has yet again arrived to excite fans and bettors globally. The event is scheduled to begin on August 26th, 2019 and runs until September 8th, 2019. See the full schedule and various ticket packages here.
The US Open – The Beginning</h3
The U.S. Open is held at Flushing Meadows, New York and is known as the 4th Grand Slam tennis event of the year. The Open has taken place since 1881, during which only men competed as the event took place on grass for the first few years. Until 1915, the event took place as the U.S. National Championship at Newport Casino. After 1915, the event took place in Forest Hill, New York where it remained for many years before finally becoming known as the U.S. Open in 1978, moving to its current location bringing hard courts with it.
Major tennis events have been part of our lives for decades and have had many unexpected wins and occurrences that changed the way we look at the game today. However, in the betting world, we once again get ourselves ready for one of the most exciting bet events, which is just around the corner. This means getting the budget right, planning our strategy, where to watch the matches, and what we think the odds will be in the finals.
Before we can get there though we need the perfect betting site to place our wagers. It needs to be fair, have live odds, and provide features we can apply to making this event one worth remembering. Below we look at some of the most impressive betting sites and what they offer. Why consider them as our betting platform and our partners during this major tennis event?
Honest Online Sports Betting Sites for Tennis
Bovada

Bovada is one of our favourite Bitcoin accepted bookmakers. The site will ensure users have all the latest tennis news, including the U.S. Open. The site is not only easy to use, but offers live results and betting options. This will allow you to wager while the game is in-play and also enjoy the live match from anywhere on mobile. Bettors have the ability to wager on the match winner, scores, overall winner of the tournament, and much more. Visit Bovada.lv and create your account.
Joining Bovada takes minutes. New members have the opportunity to win before bets are placed. Current promotions offer an additional 50% match bonus up to $250.00. Users can take advantage of the offer and wager more, which risking less. Only 5x wagering required for sports betting and horse racing.
Bet365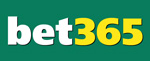 It is hard to beat Bet365 for international bookies. Even with the recent addition of the prestigious Coral Sports betting site to goodcasinos we still have to list Bet365 as our top international pick. They offer great odds, bets on all of the matches and we understand that for the later rounds there will be live betting during the match. Visit Bet365 and create your account.
They offer a specific Tennis accumulator bonus, earning up to 50% more on your tennis accumulators. There are additional offers available, just visit the site and you can choose from the latest offers.
BetOnline

BetOnline is a betting site offering all sports types and the latest events. This is yet another fantastic choice to place bets for the upcoming U.S. Open 2016 events. Users will have the option to set all types of bets for each even before they start or wait to wager on the game as the action happens. Live streaming is a favourite at BetOnline. The action is shared to your mobile or PC. Enjoy live and fair odds with their website or mobile. Visit BetOnline.ag and get signed up.
BetOnline Sports provides lifetime bonuses after you make your first deposit. The first deposit will provide new account holders with a 25% match bonus up to $1,000. Simply use FIRST as the promotion code with your new account and receive this bonus to boost your betting.
Bookmaker

Bookmaker is one of the most straightforward and easiest sites to use for any type of sports betting. Members can enjoy the latest sports, casino games, and more from their computers or mobile devices. Members of Bookmaker have the opportunity to place various bet types before or during the match with live odds and updates. The site also includes sports articles and the latest updates on major news, which will definitely include the U.S. Open. Enjoy each match live while having the option to place a bet at any time. Visit Bookmaker now to experience one of the best betting experiences online.
Bookmaker offers a bonus that will suit all new members. You can place bets or play Casino games with this bonus. Joining them will result in a match bonus of 50% up to $300. The wager requirements are 10x for betting on any sports and 30x for slots. Players can combine them and enjoy the best of both worlds for a full casino and bet experience.
You can learn more about these Sportsbooks in our reviews.