Where To Bet On The Royal Ascot 2019
Where to Bet on Royal Ascot 2019?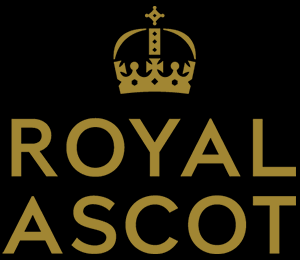 Betting on horses is big business around the globe. Every year in June, the most gifted jockeys and the swiftest horses from all the world over gather in the town of Ascot in Berkshire, England. Ascot is home to the Ascot Racecourse which happens to be one of the more important racecourses in the UK. Nine of the 32 annual Group 1 horse races hosted in Britain take place here each year, especially the most important one, the month of June's Royal Meeting known simply as "Royal Ascot."
Our top three picks of where to bet the Royal Ascot horse race are:
BetOnline – Offering $25 in free race bets!
Bovada Racebook – Possibly our favorite US Bookie
GTBets – Offers a 15% rebate on the horses
Above all, Royal Ascot is an amazing opportunity for punters worldwide. Next year's event is going to come soon, so it's time to start catching up with the news and planning your wagers. Therefore, in this article, I will introduce you to the best Sportsbooks for betting on Royal Ascot. But first, I am going to tell you all about 2019's event!
Royal Ascot 2019 Schedule of Races
Here is this year's schedule of races for Royal Ascot. You will see that there are six races each day for a total of 30.
Day 1: Tuesday, June 18th
2:30pm – The Queen Anne Stakes (Group 1)
3:05pm – The Coventry Stakes (Group 2)
3:40pm – The King's Stand Stakes (Group 1)
4:20pm – The St James's Palace Stakes (Group 1)
5:00pm – The Ascot Stakes (Handicap)
5:35pm – The Wolferton Rated Stakes (Listed)
Day 2: Wednesday, June 19th
2:30pm – The Queen Mary Stakes (Group 2)
3:05pm – The Queen's Vase (Group 2)
3:40pm – The Duke of Cambridge Stakes (Group 2)
4:20pm – The Prince of Wales's Stakes (Group 1)
5:00pm – The Royal Hunt Cup (Heritage Handicap)
5:35pm – The Jersey Stakes (Group 3)
Day 3: Thursday, June 20th
2:30pm – The Norfolk Stakes (Group 2)
3:05pm – The Hampton Court Stakes (Group 3)
3:40pm – The Ribblesdale Stakes (Group 2)
4:20pm – The Gold Cup (Group 1)
5:00pm – The Britannia Stakes (Heritage Handicap)
5:35pm – The King George V Stakes (Handicap)
Day 4: Friday, June 21st
2:30pm – The Albany Stakes (Group 3)
3:05pm – The King Edward VII Stakes (Group 2)
3:40pm – The Commonwealth Cup (Group 1)
4:20pm – The Coronation Stakes (Group 1)
5:00pm – The Sandringham Stakes (Listed) (Handicap)
5:35pm – The Duke of Edinburgh Stakes (Handicap)
Day 5: Saturday, June 22nd
2:30pm – The Chesham Stakes (Listed)
3:05pm – The Hardwicke Stakes (Group 2))
3:40pm – The Windsor Castle Stakes (Group 2)
4:20pm – The Diamond Jubilee Stakes (Group 1)
5:00pm – The Wokingham Stakes (Heritage Handicap)
5:35pm – The Queen Alexandra Stakes (Conditions)
As we see, a few of these are Group 1 races. As expected, those are the most important races each day, though others can be quite a thrill too.
What is Royal Ascot?
Getting started, let's talk about the history of Royal Ascot and how the Royal Meeting has evolved over the years.
The history of Royal Ascot spans back to the early 18th century. Queen Anne founded the event in 1711. The first race was referred to as "Her Majesty's Plate," and took place on August 11th with seven horses competing for a purse of 100 guineas.
An Act passed in Parliament in the year 1813 to make Ascot a public racecourse. A decades later, a new grandstand opened. In 1913, Parliament passed another Act to establish an entity called the Ascot Authority. The Ascot Authority was in charge of managing Ascot Racecourse, and fulfills that function today.
Until 1945, there was only one event which took place each year at the Ascot Racecourse, and that was the Royal Meeting, a four-day event. Over the years, more fixtures have been added. Each year, Queen Elizabeth II attends the Royal Meeting alongside other British royals. Every day of the Royal Meeting starts with the arrival of the queen in horse-drawn carriage as part of a Royal procession. The Queen's Royal Standard is raised, and the horse races begin.
One thing to know about Royal Ascot is that it is not just a horse racing event. It is also a key event for members of British and international high society. With royals, celebrities and socialites come to Royal Ascot to watch races, show off latest fashions, and mingle with other members of the exclusive crowd.
However, Royal Ascot is not an event only for the affluent. Tickets to Royal Ascot are quite affordable. So if you do want to attend and get tickets fast enough, you can.
Fascinating Facts About Royal Ascot
Here are a few fun and interesting facts about Royal Ascot which should give you an idea of just how huge this event is in the UK:
Around 300,000 visitors attend Royal Ascot each year.
The prize money up for grabs at Royal Ascot typically amounts to around £5.5 million.
Royal Ascot is a huge deal internationally, with viewers tuning in from more than 200 countries around the globe.
In 2014, Royal Ascot commissioned a report and found that race goers consume 51,000 bottles of champagne, 131,000 pints of beer, 160,000 glasses of Pimm's, and 42,000 bottles of wine.
Additionally, they consume 5,000 kilos of salmon, 2,900 lobsters, and 7,000 crabs. And let's not forget 10,000 angus steaks and 2,400
kilos of beef sirloin.
This food is prepared in 39 kitchens and is served in more than 100 restaurants.
To keep Royal Ascot running smoothly and maintain clean grounds, it is necessary for the racecourse to hire 2,400 cleaners to work over a 24-hour cycle throughout the week of the Royal Meeting.
There are only 12 regular ground staff in charge of maintaining the premises. In total, there are only 143 full-time regular staff members for the entire facility.
During the Royal meeting, those numbers swell to include 6,000 temporary staff members.
The racecourse closed briefly before reopening in 2006 following 18 months of redevelopment efforts.
It takes around 400 helicopters and 1,000 limousines to bring in all the celebrities who attend Royal Ascot every year.
Attending Royal Ascot
What's it like attending Royal Ascot? As you have doubtless already surmised, it means mingling with a posh crowd.
Royal Ascot has four different enclosures:
The Royal Enclosure
The Queen Anne Enclosure
The Village Enclosure
The Windsor Enclosure
Royal Enclosure is an exclusive enclosure with restricted access. It is reserved for the Royal family and other members of British high society. You cannot buy a ticket and show up, you have to apply for membership. This process involves sponsorship from another member who has attended for four years or more.
Queen Anne Enclosure. This enclosure was known as the Grandstand, but it was renamed last year. This is a great spot to view the horses on the pre-parade ring and watch the Royal Procession at the start of the day. There is communal singing you can join in on the Bandstand lawn once the last race of the day is complete. A few restaurants and bars are available, and you have the option of picnicking.
Village Enclosure. This enclosure is new. This is actually quite remarkable; the last time a new enclosure was added to the grounds was more than a century ago. Located inside the race track, this enclosure has been designed to offer a more "contemporary" experience with eclectic boutique dining and live music.
Finally, there is the Windsor Enclosure. previously known as the Silver Ring. The Windsor Enclosure is the most casual of all the Royal Ascot enclosures. The dress code is relaxed, the views are excellent, and the ticket prices are very affordable.
Dress Code
Speaking of which, Royal Ascot has a fairly strict dress code. How strict depends entirely on where you will be sitting. If you will be in the Royal Enclosure, attire is very formal. The Queen Anne Enclosure and Village Enclosure also have fairly rigid rules. Dress code restrictions are quite minimal for the Windsor Enclosure however. New this year, jumpsuits for ladies are allowed for the first time ever.
How much does it cost to attend Royal Ascot?
Prices are very reasonable considering how prestigious this event is. Tickets to the Queen Anne Enclosure cost £67. For the Village Enclosure, you will pay £68, and for the Windsor Enclosure, you could pay as little as £21.
Latest News on Royal Ascot
Here is a quick rundown of the news and predictions for Royal Ascot 2019:
Lady Aurelia, last year's winner of the Queen Mary Stakes, will be competing in this year's King's Stand Stakes. Lady Aurelia has been putting on a strong performance lately, most recently at Keeneland in April. Also keep an eye on Bound For Nowhere, who will bring some strong competition.
For the Gold Cup, one horse that may have a great shot is Harbour Law. Harbour Law actually lost out in the Sagaro Stakes, but trainer Laura Mongan reports that he's doing much better now and that he's "spot on" for a shot to win the Gold Cup.
Trainer Jessica Harrington is putting together a team for Royal Ascot with Alpha Centauri running in the Albany Stakes, Brother Bear in the Coventry Stakes, and Torcedor in the Gold Cup. Originally she was unsure about running Alpha Centauri owing to Ascot's firm turf, but that all changed because of the recent rains. Harrington has quite a few important wins under her belt, the Cheltenham Gold Cup in March being the most prominent (and quite a spectacular story on its own). But she has yet to achieve a win at Royal Ascot. Perhaps this year will be her first.
The four-year-old American Patriot has been confirmed to run in the Queen Anne Stakes. This horse is on a roll, so he stands a strong chance of winning at Royal Ascot.
Trainer Karl Burke has high expectations for Quiet Reflection in the Diamond Jubilee Stakes. Slower ground will favor her, but she is expected to "strip a lot fitter."
Keep a close eye on the news over the next couple of weeks. These are just some of the initial headlines. As we close in on the big event, there will be a lot more news to follow. The more you learn about the trainers, horses and jockeys participating in Royal Ascot 2019, the more likely it is that you will be able to place winning wagers.
How to Watch Royal Ascot 2019
Don't have any way to attend Royal Ascot at the racecourses? That doesn't meant you have to be left out of this year's action. And actually, there are some upshots. For one thing, you do not have to get all dressed up and go out and buy a fancy hat. For another, you won't be tempted by 131,000 pints of beer. At home, you will be able to focus on the races.
In the past, horse racing events in Britain were broadcast on Channel 4—that included Royal Ascot. That is not the case this year. The horse racing broadcasting rights have transferred to ITV, and ITV will be broadcasting Royal Ascot 2019.
Don't have ITV? Check the sports channels in your region to see if any of them are broadcasting Royal Ascot this year. Sina Sports in China for example just picked up the rights to broadcast several days of the Royal meeting.
If you do not have any way to watch Royal Ascot on TV, you can watch it online. Quite a few betting sites (see below) which offer wagering on Royal Ascot also stream the races live. You just have to place a minimum bet to qualify you for access to the stream.
How and Where to Bet on Royal Ascot Online 2019
Now you know all about Royal Ascot and why it is such an exciting event! Where can you place your wagers on this year's Royal Meeting online?
Right now, the site we are recommending for wagering on Royal Ascot is BetOnline.
Now, let me tell you why. BetOnline is absolutely one of the best sportsbooks online for horse racing, and they offer betting on Royal Ascot. Opening up their racebook breaks the races down by country, (on the left hand side of the page), and choosing the country breaks it down further by racetrack, opening up available races in the main window.
If you are brand new to BetOnline, you can qualify for a Free $25 Horse Racing Bet. There are also some bonuses and freebies especially for punters wagering on horse races like Royal Ascot, including:
The aforementioned free $25 wager just to test them out
A 7% rebate on internet placed wagers, with no minimum requirement
A 4% rebate on phone placed wagers, with no minimum requirement
How to Obtain the Free $25
Just place your first real money bet in the racebook. If your bet wins, congratulations! You've already profited!
But let's say your bet loses. You are then eligible for a reimbursement per the promotion. To get the promotion, send an email to freeplay@betonline.ag with your account number and the ticket number of the single horse bet you want refunded within 24 hours of the end of the race. Put "$25 Horse Free Play" in the subject line of the email.
Once BetOnline receives your email, your losing bet will be reimbursed with a Free Play up to the $25 within 48 hours. If the bet is less than $25 and it loses, you can claim your bet amount.
Start Following Royal Ascot News … And Get Ready to Bet On One of the Most Thrilling Events in Annual Horse Racing
You now know all you need to get started with betting on Royal Ascot in 2019! Once you have experienced the rush of excitement that comes with backing a winning horse in the celebrated Royal Meeting, you will want to bet on Royal Ascot every year.
If you follow along with the victories and defeats of these horses and trainers throughout the calendar year, you can place even smarter wagers in the future. And who knows? You might even decide to attend Royal Ascot 2020 and sit in the stands with one of the world's most fashionable crowds. Good luck, and enjoy the convenience of betting online this year!
My top three picks of where to bet the Royal Ascot horse race are:
BetOnline – Arguably one of the greatest racebooks around
Bovada Racebook – USA bookie with horse racing action
GTBets – Great lines, competitive odds, and an unbelievable 15% rebate on the horses.
More Great Reads