March Madness 2021 – The Contests and The Bonuses and The Everything Else
Oh good lord, 2020 sure sucked all the eggs, didn't it?
With the beginning of Corona starting to rear its ugly head we saw the closure and cancellation of all kinds of stuff. Even stuff that was still going on kind of sucked, what with nobody invited, no parties allowed, blah blah blah.

Super Bowl? Gone. Well, okay, it wasn't gone but let's face it. Half of the fun is sitting with the boys and seeing who can eat the most hot wings, seeing who can drink the most cheap beer and then breaking up fights in the driveway like a bunch of drunken hillbillies. The man took that away.
Concerts? Dead for the most part actually. Any "major arena" concert was cancelled and even smaller, more "intimate" shows were cancelled when the venues were forced to shut down.
The World Series went on but with so little fanfare that it seemed as though nobody really cared.
Everyone's favorite time of the year March Madness even took a backseat to the virus and the mandatory shutdown, but fear not!
March Madness is back baby, and bigger and better than ever! Corona may still be around with all of the restaurants at limited seating and limited operating for other types of businesses, so as long as the Madness is back, this is the absolute perfect time to get into Online Sportsbook gaming!
The important thing is that March madness is going on in full swing and we've got all the stuff you need to know about who has the biggest bonuses, the best contests, the greatest promotions, all of that jazz!
You probably already know a ton about the event itself, so let's just jump right on in!
The Contests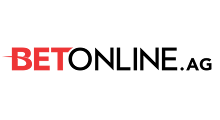 It's shouldn't be much of a surprise that BetOnline is taking away the number one spot here, they're always a little "something extra" going on over in the part of the internet.
Right now you can go to BetOnline and join in on the fun with their $100,000 Bracket Madness Contest.
The entries for this contest can be purchased starting on February the 1st and will go on until Friday, March 19th at 12:15 EST. (Make sure you pay attention to the time on this one here. 12:15? Not 12, not 1, 12:15!) You'll be able to buy entries to this one for 15 dollars each and as far as we can tell, you can buy as many entries as you'd like, multiplying your chances to win. Here are the other rules according to the contests page over at BetOnline:
The $100,000 Bracket Madness Contest opens for pre-purchase of entries on Monday, Feb. 1, 2021 and closes on Friday, March 19, 2021 at 12:15pm EST. All entries purchased after this point will be considered void and will not be eligible for any of the prizes.
The bracket officially opens for selections on Sunday, March 14, 2021 at 9pm EST and closes on Friday, March 19, 2021 at 12:30pm EST.
The Contest begins with the First Round of the 2021 Men's NCAA Basketball Tournament on Friday, March 19, 2021.
Once you submit your selections, you can change your picks at any time until the bracket submission deadline at 12:30pm EST on Friday, March 19, 2021.
If your bracket is not completed or fully filled out by 12:30pm EST on Friday, March 19, 2021. your entry will be void and eliminated from the contest.
Entries are available only for purchase online and cannot be purchased by phone or live chat.
The Bracket is probably the most familiar as well as one of the most fun of March Madness Contests. This is something you definitely want to go and check out now if you've got that itch and ready to start doing some gaming right now!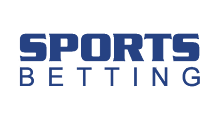 Now with this one we may be cheating a bit, naming SportsBetting here and we admit it. You see, SportsBetting is run by the same people and the same team as BetOnline so you can expect not only the same contests, but usually the same promos and bonuses as well.
Luckily, you can also expect the same other stuff as well, such as the same level of quality, honesty, and just all around "solid-ness" of the site as a whole. As such, they're holding their own $100,000 contest you can get in on!
So, in keeping up with the "cheating" here, if you would like to know more about the rules for this contest, just check right above for the rules the way they are over at BetOnline.
Now, we know what you may be thinking. "Why promote the two sites that are so much alike?" Four reasons, four facts.
Fact – The two sites are visually different.
Fact – People are weird.
Fact – Maybe you're weird, we don't know.
Fact – We want you to be happy with wherever you choose to do your gambling.
So it comes down to this. You really cannot go wrong with either one. You cannot go wrong with joining up with both of them and taking advantage of ALL of the bonuses you can. But let's move on.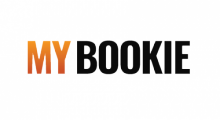 Heading on over this way not only brings you to one of the most respected sportsbooks around, but MyBookie also happens to be one of the best casinos you'll find attached to just about any sportsbook.
While this is being typed, there aren't any March Madness specific contests going on, but there is an ongoing contest with everyone's favorite office pastime, "Squares".
The Squares contest will actually plays out a little differently from time to time depending on the season, so just make sure you know what you're getting into! It can involve the NBA, the NFL, NCAA action, just about anything depending on the time of the year. The best part? You can buy entries into their Squares action for as little as $3 and play for your chance to win up to $15,000!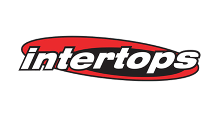 If you've been here before, you probably already knew that Intertops was going to be on this list somewhere.
Not only are you going to come into a solid sportsbook at Intertops that we have worked with since the early 2000's, but you'll come into the one that perhaps has some of the more interesting offers going on at all times.
As for any March Madness contests going on right now, how about this?
How would you like to just win a trip to the final four and see it all for yourself?
That's right! From the folks over at Intertops themselves:
It's the dream of every College Hoops fan to be there when the national title is decided and this time it could be you. Intertops is pleased to offer a trip for two to the Final Four weekend 2021 in Indianapolis.
Every dollar wagered on the NCAAB Regular Season through February 28th 2021 means an extra chance to win in our prize draw. The more you wager, the greater your chance of being there when the Madness reaches its climax.
Our Final Four Package for 2021 includes:
Hotel accommodation
2 tickets to the Semi-Finals & National Championship Game
Expenses for flights
I mean, if you're into the Final Four or March Madness at all, there's not a lot of reason to not go for your chance to just see it all in person, right?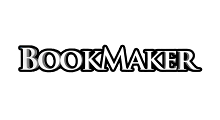 Everyone is welcome over at BookMaker and they'll take care of you like nobody's business.
We only want to bring that up before we tell you that BookMaker is known for being one of the more "high roller" sportsbooks. But, like we said, if you're like us and you have a "smaller" bankroll to mess around with you'll still feel at home here.
Like MyBookie, there aren't any March Madness specific contests going on at the time of this writing, however once again, there's an always ongoing contest that you may be interested in.
This time, it's the good ol' Office Pool! Directly from their mouth:

Buy as many entries as you want and win the pool. Pools available for a wide variety of games. Every square you buy increases your chances of winning.
For as little as a dollar a square, why not head over and get in on the fun?
So once again we've got no real "March Madness" specific contests going on over here but that doesn't mean that there's not an absolute ton of fun going on for you to get in on!
The Bonuses
Now, we're not going to sit here and go through all of the sites that we work with and support. If you'd like to know more about each and every one of them you could just click on this link right here. For now we're just going to go through a couple of the bonuses that really stand out among the small handful of sites that we've already mentioned.
BetOnline
We may have already alluded to the fact that BetOnline is just going to absolutely kill it in this department here.
There always seems to be some "limited time" promotions that are going to try and get the people in and having a good time, but some of the things that really stand out are the "constantly ongoing" promotions such as,
25% Sportsbook Reload, for Life
$25 Free Play for Live Betting
$50 Mobile Betting Free Play
$25 Risk Free Player Props Wager
And that's just a small taste of things you would always find over there. If you can better than "for life" and "free", please, let us know!
SportsBetting
Yeah, as with the contests you'll find the same stuff here as you would BetOnline, so how about we just list a few of the deposit bonuses for you here?
50% Welcome Bonus with anything but crypto. Just use the code SB1000 when making your deposit.
100% Welcome Bonus when you are using bitcoin.
35% Crypto Reload Bonus
100% Poker Room Welcome bonus
For both SportsBetting and BetOnline, all together that's not even half of their bonuses. Seriously, you need to go and check these out!
MyBookie
One of the more "varied" of all of the sites, MyBookie wants to make sure that you hit up everything that they have to offer with not only some really great bonuses going on all of the time, but also some bonuses that you can only get on certain days of the week, such as:
Monday – Sportsbook rebate Special
Wednesday – Casino Free Spins
Friday – You Pick 'Em Bonuses
Don't like any of those? Then go and check out 50% Welcome Bonuses to the sportsbook, or maybe a 150% Welcome Bonus for the MyBookie Casino, or even a 8% horse rebate for those that are into the ponies!
And so on. You've just got to keep on going back if you want to take advantage of everything that MyBookie has to offer, and there's some really great stuff there!
Intertops
Intertops is fun!
This is where you'll find the most bonuses, hands down.
We have already discussed the trips to the Final Four just above there, but there are also special bonuses and promotions like "Choose Your Own Bonus" where you can, you guessed it, choose your own bonus, extra cash every month as the "Odds Hunter", "$1k Monthly for the 'Parlay Price'" and on and on.
You may not find the "biggest" bonuses over at Intertops, but you will definitely find the most and the most varied. If you're looking for just a something a little different, Intertops really needs to be one of your stops.
BookMaker
Reloading your bankroll is a part of life, that's just the way it is. BookMaker is going to be the best bet for those of you that think they will be reloading a lot due to either necessity or just have the luck and the fortune to throw some money into their account "just because".
Here you'll find options like this – options that let you pick just how much extra cash you'd like in exchange for how much of a rollover requirement you're willing to take on. As an example:
Reload Gold 10% Cash (up to $400)
Reload Platinum 15% Cash (up to $600)
Reload Diamond 20% Cash (up to $800)
And that's just for the cash users. Those of you that are into the whole crypto scene are able to score bigger bonuses if they'd like!
Not only are there a few more bonuses like that, but for those of you that are into horse racing as well, BookMaker always carries a great 8% rebate on the losing ponies. Sure, that can be beaten, but it's rare and not carried along with all of the other great offers available at BookMaker.
Verdicts
So now we know who has some March Madness contests going on as well as who has the best bonuses going on. They can't all win though. As much as we like and love all of these places, there's going to be a little something that makes each one different. Something that makes it stick out among all the others. Who's the best of the best?
Best Contest for March Madness: BetOnline
BetOnline is going to take it away here with their $10,000 Bracket Contest. Naturally this means you can also put SportsBetting here as well, but for the sake of, BetOnline.
Intertops sure does deserve to be mentioned here as well with their Trip to the Final Four which sure sounds exciting at first, but there comes a point where you start to really think about it and you have to ask yourself, Do I really need a trip to the Midwest?
Best Bonuses for March Madness: MyBookie
MyBookie is going to take this one away. We can see through all of this that nobody is really doing any March Madness specific bonuses so that leaves us looking at anything else a sportsbook has to offer us. MyBookie is going to walk away with this one with their various specials making sure that the average gambler is always getting into something new and not getting bored.
Intertops does deserve a mention here however with their promotions that are along the lines of MyBookies with their "something for everyone" take away.
This will all get changed up as the next couple of weeks come and go so make sure you keep checking back here and look for any updates on who the head honchos are in these areas.
Until then, rest assure that you cannot go wrong joining up at any, or ever all, of these sportsbooks!