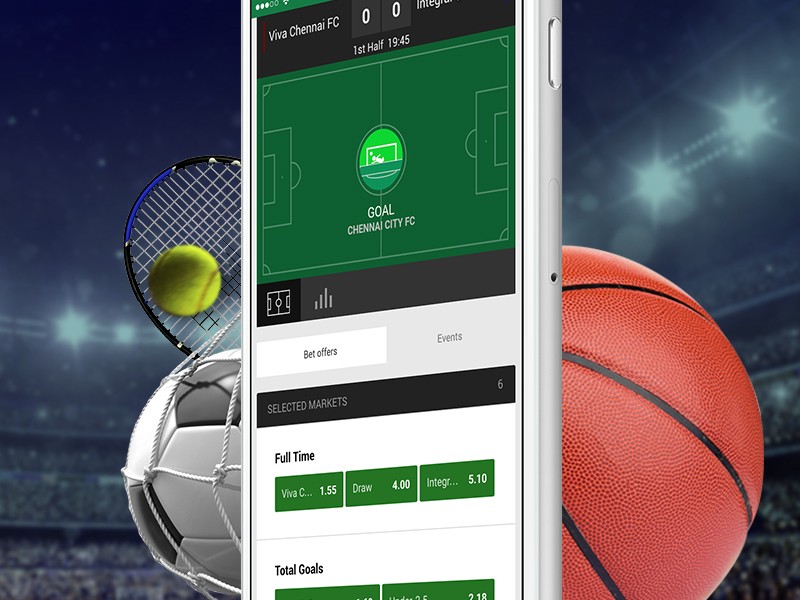 One topic I have already discussed in-depth here on Good Sportsbooks is mobile betting with apps. But mobile use has skyrocketed over the past few years and only continues to grow. In December of 2013, Juniper Research reported that over the next five years, the number of gamblers using their mobile devices to place wagers would increase by an astounding 100 million.
Interestingly enough, this trend reflects more than just users gambling on mobile and desktop. It reflects desktop users moving away from their desktop and laptop devices and switching entirely to mobile.
Why is this such a popular thing to do?
Juniper points out that some features are actually better on mobile than on desktop. If you try to do in-play betting on a desktop computer while watching a live match, for example, it can be disruptive. But if you livestream on your desktop computer or laptop and then pull up your betting interface on your mobile device, you have two screens. You can watch the game on the larger screen and place your bets with your tablet or smartphone.
In my previous article, I focused on mobile apps for iOS and Android for various betting sites we recommend. Since then, however, our list of recommended sportsbooks online has evolved, so it is time for an update. So that is part of what I will explore in this article.
But I also want to share more categories of betting apps with you. There are other classes of apps which previously I did not get into at all—like apps for tracking bets or bots which allow you to automate your sports bets.
So I will start with mobile betting apps offered by our recommended sites for general mobile betting purposes—and then I will introduce you to apps in a few more categories.
Mobile Betting Apps for Our Recommended Sportsbooks
Mobile betting apps are just what they sound like. Apps you can install on your smartphone or tablet which allow you to place sports wagers from your mobile device. This allows you to place bets from anywhere, as long as you have an internet connection. Mobile betting offers a number of benefits:
Since you can bet on the go, you are less likely to miss opportunities. Whether you are commuting to and from work or you on vacation, you can continue betting on sports.
If you are betting at home or at work (or another location where you also have access to a desktop or laptop computer), you can take advantage of two screens to simplify your betting activities.
Maintain your privacy. This comes back to betting at work. If you want to place a wager at the office, but do not want your boss or co-workers to know you are a punter, you can conceal your activities far more easily on a little mobile screen.
Never be bored again. If you are waiting around somewhere with a public network, you can log into your sportsbook account and place bets. Of course, you should always be careful on unsecured networks.
Now that you know some of the advantages of betting through a mobile app, let's go over the mobile betting features offered by our recommended sportsbooks. You will notice that the vast majority of them do offer mobile betting, but do not necessarily offer you an app to download.
Bovada Mobile Betting

Bovada makes it easy to bet online with Bovada Mobile. All you have to do to get started is visit Bovada's mobile homepage and then register an account. Alternately, you can always join Bovada from your desktop or laptop and then simply navigate to the mobile site on your smartphone or tablet when you want to gamble with your mobile device. No download is required, so this is not technically an "app." Bet on all major sports, place props and futures wagers, and enjoy live and in-play betting on your mobile device.

BetOnline Mobile Betting

BetOnline Mobile, like Bovada Mobile, requires no download. Using your Android or iOS device (or even BlackBerry), you simply navigate to the BetOnline homepage. You will automatically be redirected to the mobile version of the site. Just log in and start betting!

bet365 Mobile Betting

bet365 offers several free apps:
Mobile betting app for iOS
Mobile betting app for Android
And of Course, Mobile betting app for Windows
To find the iOS App, you can search for bet365 in the App Store. If you prefer, you can simply navigate to the mobile version of the bet365 website instead and scroll down to the bottom of the page. There you will find a link to "View all bet365 apps." This will take you to a page where you can download the iOS app.
On that page, you will also find the apps for Android and Windows. The Windows app is also available in the Windows Store.
The apps are not available in every country. If you live in a country which does not support one of the bet365 apps or you simply do not wish to download one, you can use the basic Web App. This simply means navigating to the bet365 website using your mobile device.
You really cannot beat bet365 for flexibility. No matter how you want to access the site and no matter what type of device you are using, you can wager on your tablet or smartphone!
MyBookie Mobile Betting
MyBookie does not offer an "app" for betting—but you can still bet on your mobile device. As with most of the other sites nowadays, you simply type the URL into your web browser and you will be taken to the mobile version of the site.
Intertops Mobile Betting
Intertops does not require you to download an app for mobile betting. Just navigate to the mobile version of the casino at m-classic.intertops.eu and you are good to go on Windows, iOS and Android devices.
Coral Mobile Betting
Coral offers a mobile betting app for iOS or Android which allows you to wager in-play on thousands of sports. You can download the app from the App Store or you can request a download link from Coral simply by providing your mobile number or email address here.
One awesome thing about Coral's betting app is that it qualifies you for exclusive daily enhanced prices. You can only qualify for these prices by betting through the app—nobody on desktop or laptop gets to take advantage of this promotion. This arguably makes Coral's betting app the best one around.
Bookmaker Mobile Betting
No download is required to bet on BookMaker. Simply access your account from your tablet or smartphone and use it as usual.
So as you can see, only a couple of sites really offer traditional apps which you have to download to bet online. These days most bookmakers simply offer mobile versions of their websites which you can access using your web browser. Some sites do refer to this as a "web app," but it differs from an app that you download.
Bet Trading and Tracking Apps
Now that we have gone over mobile betting apps, let's talk about another kind of app which we can broadly refer to as "trading apps." These are mobile apps designed to enhance your betting experience. Some are proprietary apps offered by various sportsbooks; others are third-party apps which can be used with a variety of different bookie sites. Some apps provide you with functionality which you can use for wagering in a broad array of sports betting markets; others are designed for only one sport.
It is easiest to explain the purpose of trading apps by giving examples since there is quite a bit of variety in this category. Here are some apps to look into:
This is a proprietary app for the 5dimes sportsbook. It is offered for free and provides you with a number of benefits:
It simplifies your win/loss calculations to help you manage your money
You can monitor bets you have placed
It makes it easy to view schedules for all major sports
It allows you to view scores and stats for games in-play in real-time
You can look at published odds and game lines
This app is free and can be installed on iOS, Android and BlackBerry systems.

This is another example of a proprietary betting app, this time for BetFair. Bet Angel comes in two tiers: Basic (which is free) and Professional (which has a free trial). Features at the Basic level include one-click betting, auto-refreshing on charting, faster refresh rates, and a screen where you can monitor your open bets. The Professional version has even more features.
BetFair actually offers a ton of different apps, which you can find on this page. There is literally something for everyone.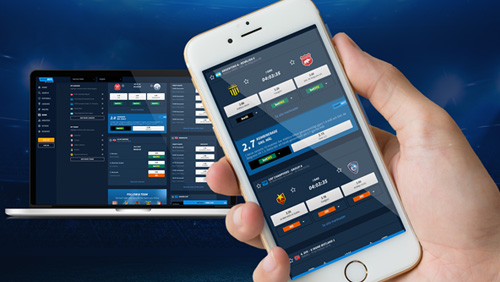 This app by Better Collective is focused on providing in-play betting tips for Association football. Find out what professional punters as well as other bettingexpert LIVE members are wagering on and get real time tips before you make your own wagers on your preferred online sportsbooks.
You also can share your tips, keep track of your betting history, and participate in weekly competitions.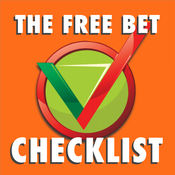 This app has a highly specific purpose. If you are using free bets for matched betting, it can be very hard to keep track of which offers you have used and which you haven't yet.
The Free Bet Checklist is an app which helps you to keep everything straight. That way you will not waste time on sites where you have already used your free bets—and you also can be sure that you will not miss an opportunity elsewhere. You also get free betting tips, enhanced free bet offers, and more.
Wagering on horse racing and looking for an app to help correctly determine the winner? Horse Analyzer is an app which can help you to handicap horses through a proprietary algorithm accounting for a variety of factors. This app costs $0.99.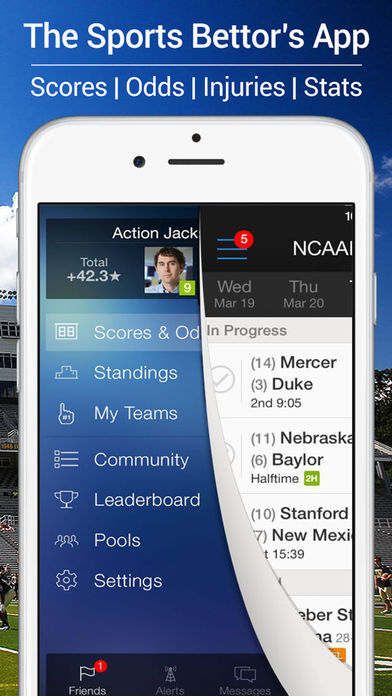 One of the most popular sports betting apps you will find is Onside Sports. Promoting itself as "the only sports app you will need," Onside Sports provides the following features and benefits:
Real-time odds from an array of sportsbooks
Live scores and odds for numerous sports leagues
Predictions and stats
Virtual competitions
Membership in the "largest sports betting community on mobile"
There are numerous positive ratings for Onside Sports, and the app is completely free to download.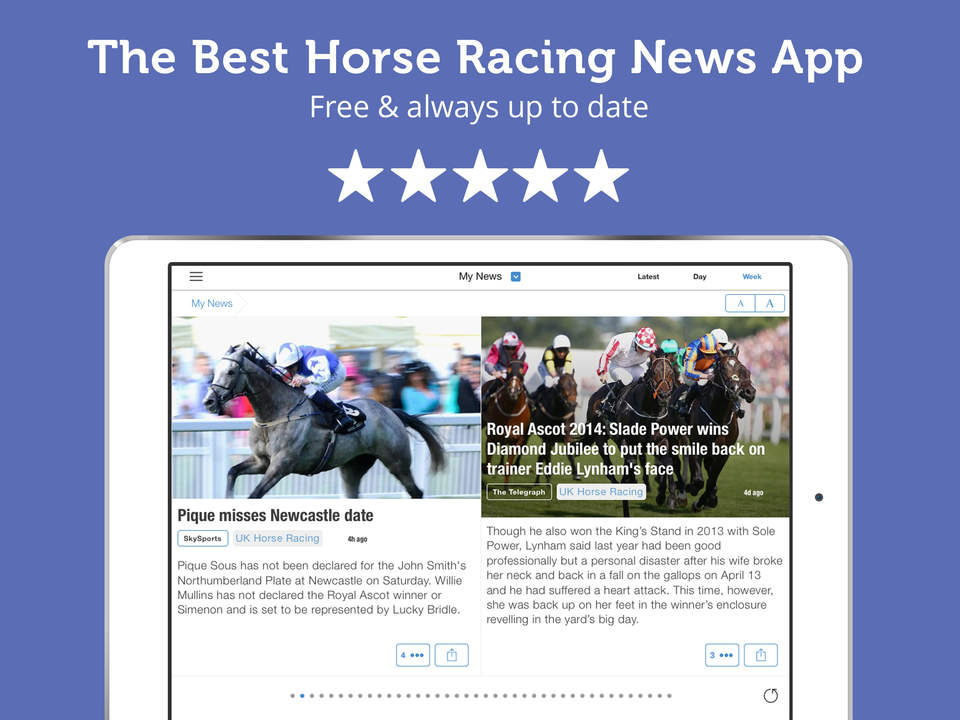 Here is another great app for horse racing enthusiasts. If you are closely following news on events like the Kentucky Derby or Royal Ascot, this app will bring all the latest headlines straight to your mobile device. This saves a ton of time while handicapping. Get live and updated race results, personalized push notifications, curated videos, and more. You can fully customize your news feed so you are only getting the news you are interested in. You can also participate in discussions with other horse racing fans. This is a very highly rated app.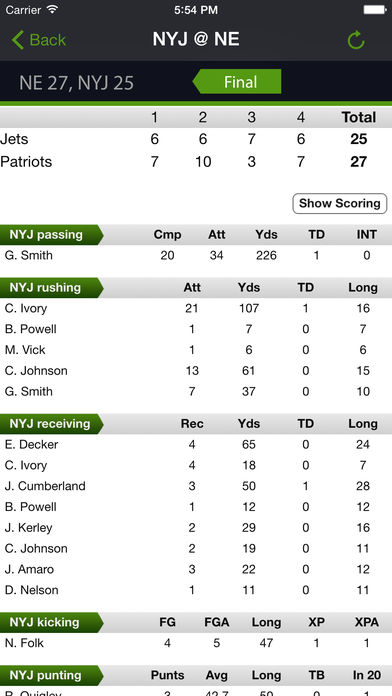 This aptly named app does exactly what the name implies. It provides real-time odds from 20 different sportsbooks. This includes a number of our favourite sportsbooks: Intertops, BetOnline, Bovada, 5dimes, and more. You can view odds for NFL, MLB, NBA, CFL, NHL, EPL, MLS, and NCAA. Free and paid picks are available as well. This is a great way to make sure you are getting the best odds when you bet online. This popular and highly rated app is free to download.
Now you are familiar with some popular and highly rated sports betting trading apps. This is hardly a comprehensive list, however, there are literally hundreds of different free and paid apps available to enhance your betting experience. If you search around in the App Store or Google Play, you will probably find a lot of other cool betting apps which suit your specific needs.
Betting Bots
One more type of app which you may encounter now and again is what is known as a "betting bot." These automated betting apps place wagers on your behalf. Each is programmed with a certain betting strategy. When that strategy triggers a wager, the software places it for you according to the money management rules you provide. This is the hands-off approach to sports betting.
While there are doubtless a number of third-party betting bots out there designed for use with any betting site, it seems like the majority are all tied to Betfair. You can find the full list here. As you can see, there are betting bots for horse racing, greyhound racing, association football, and more.
Should you use betting bots?
That depends on why you are wagering on sports and what you hope to accomplish. In general, I recommend that you stay as involved with your betting as possible. That means understanding the strategies you employ, fine-tuning them yourself, and implementing them yourself as well.
When you remove yourself too much from this process, it becomes likely that you will lose money. Even if you find a betting bot that provides you with reliable results, nothing guarantees wins in the future, and if performance declines, you will not know what to do to get back on track.
That said, betting bots may still be useful to enhance your betting experience in various ways; they can help you to place wagers when you would otherwise miss opportunities (due to work or sleep), and in some cases they may simply be fun to use.
Conclusion: The Time to Bet On Mobile is Now!
You now know all about betting on sports on your mobile device! Because mobile sports betting is growing in popularity every year, opportunities are also flourishing.
So let's review what you have learned:
Our recommended sportsbooks all offer mobile betting. Most of them will let you do this without downloading an app, but a couple of bookies do offer downloadable apps. Coral's betting app is particularly exciting since it gives you access to exclusive enhanced prices.
There are numerous "trading apps" you can use to access picks, live odds, community features, and other features for a variety of sports. These apps can really enhance your betting experience, helping you to find the best values and handicap horses, teams, and players more accurately.
Betting app bots are also available if you want to automate your wagering activities. Most of the popular betting app bots right now are for Betfair.
So take advantage of some of these helpful mobile apps, and get more out of your sports betting experience online. Use them wisely along with your existing strategies and you can win more money!
Start betting on your mobile device today at Bovada!
More Great Articles: