Live Streaming Sports Online – FAQ
Some bettors place their wagers without ever actually watching the sports they are betting on. They may conduct their research by looking up results of previous matches, and then they simply place their bets ahead of the next event and wait to see what happens.
But this is not the only way you can bet. Many punters are avid sports fans, and really enjoy watching matches they have money on. Or you may find that watching matches helps you to make smarter betting decisions. You also might be interested in live betting, and thus find you need to live stream games in order to place your in-play wagers.
If so, you will need to find a way to watch the matches, games, or races in question. If you happen to get a channel on TV which carries the sport you are interested in, you can tune in that way. But you may not have a subscription and may not want to buy one. Alternately, you may just want to hear different commentary. If so, you need to live stream games online.
If you are brand new to live streaming, you probably have quite a few questions. Let's set out to answer those questions now.
Q: Where can you live stream sporting events online?
There are a couple of options when it comes to live streaming events online. One is to stream through the same channels that offer television broadcasting. The other is to stream through a sportsbook.
NBC Sports, for example, offers thousands of live sporting events which you can stream online for free, but you need an NBCSN TV subscription to do it.
Then there are channels which stream a lot of events for free which do not necessarily require a subscription. One example is Star Sports in India (owned by 21st Century Fox). Not all events are free to watch on Star, but many are.
Of course, these are both regional channels (more on that later).
Coming back to the other option, you can tune into a live stream provided by a sportsbook. Two sportsbooks which we recommend that offer live streaming are bet365 and Coral. According to Coral, the betting site streams around 2,000 events per week. Bet365 says that they stream 100,000 events each year.
All told, streaming through a sportsbook probably is the easiest and most convenient option if you are a member of that site anyway. Is it the best option? Maybe, maybe not. More on that shortly. Not all live streams are equal.
Q: How much does it cost to live stream sporting events?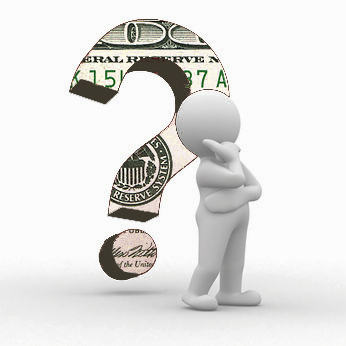 There is no one answer to this question. The cost to live stream a sport depends both on the source you are streaming it from and on the event itself.
If you are streaming through a service which requires some kind of paid subscription, the cost to stream the event is usually just your subscription price. Generally, there will be no additional fees past that point, so if you are paid up on your subscription, it is "free" to stream. In some cases, streaming through TV channels online may be completely free.
If you stream through a sportsbook, the cost will depend mostly on the type of sporting event you want to stream, but it will also vary from one sportsbook to another.
Most sportsbooks that offer live streaming let you stream the vast majority of their sporting events completely free if you are a member and you have a positive balance in your account. So long as you are an active customer, you should be good to go.
That means with these sports, you do not necessarily need to stream on the same site where you are placing your wagers. You could watch on one site and bet on another (this may be useful if one site offers better odds while the other offers a more reliable stream).
The main exceptions are horse racing and greyhound racing. There is usually a fee to stream either of these, regardless of the sportsbook you are using. That fee takes the form of a bet requirement. The bet will usually be minimal, often £1 or less. If you plan to bet anyway, this really is not a big deal.
The bottom line is that live streaming sports online is very affordable. It should cost you next to nothing.
Q: What are the system requirements for live streaming?
The system requirements to live stream sports online vary from one site to the next. For each, you will need to look up the specific requirements. They are usually found within the 'FAQ' or the 'Help' section.
You should be fine however in most cases if you are using a relatively recent operating system (it does not typically need to be the latest) and are running the latest version of your browser. Your broadband needs to be fast enough to support live video streaming. Most sites allow you to stream to your desktop, laptop, or smartphone or tablet.
Q: What if you cannot tune into a live stream because of your region?
There are a number of situations where you might find yourself encountering regional hurdles while attempting to live stream sports:
Maybe you are trying to access a site which is not available in your country to begin with (you are in the USA for example trying to stream on Star Sports).
Perhaps you are traveling, and the site you are trying to access only streams to your home country. A punter who lives in the UK or Ireland for instance may generally have no problem accessing William Hill live streams, but if he or she goes on a trip abroad, access will be cut off.
You may be trying to stream an event which is being held in your own country. Somewhat counter intuitively, these events are sometimes inaccessible because sportsbooks may be prohibited from streaming them to the host country.
What can you do in the situations above? The first thing you can try is checking to see whether another live stream is available to you. If, for example, you are a member of several different sportsbooks which offer streaming, one site may very well be streaming an event which another is not. Or you might find that one site is regionally blocked while another is available.
Q: What if you absolutely have to access regionally blocked content?
Your best bet is to use a virtual private network (VPN).
A VPN hides your real IP address, and consequently, your region. It displays an IP address located on a foreign server to the sites you visit. This tricks websites into believing you are located in a different region than you really are.
Of course, you are not supposed to do this. But you can see how it might steer you around some annoying hassles. If you have a trip abroad, while you are traveling, you could use the VPN to display an IP address in your home country so that you can continue to use the same services you usually have legal access to.
Keep in mind that you will probably have to pay for a VPN. There are free VPN services available, but most of them are very slow, and therefore may not be what you need to stream content. Speed and reliability are of paramount importance when you are betting live, so you should not skimp here. If you need to pay for a faster VPN, you should do so. Most services cost only a few dollars a month.
Q: Can you live stream on one screen while you bet on another?
This question does not have a simple answer. Sometimes you can do it, while other times it is forbidden.
There are betting sites which have rules involving Digital Rights Management (DRM) stipulating that you can use only a single device to watch live streams. On these sites, it is impossible to open the betting interface on your smartphone while watching the live stream on your desktop (or vice versa). While this is quite annoying, there are other sites which do not impose these strict DRM rules.
The best solution, if you can only use one device with a betting site, is to access another sportsbook on your other device. If you are a member of several (and you should be, so that you can shop odds), this should be fairly easy to set up.
None of this is a requirement to bet of course—it just is easier to watch on one screen while you handle betting slips on a different one. That way you have everything right in front of you at all times and do not need to switch back and forth. Switching back and forth could cause you to miss opportunities or make unnecessary mistakes.
Q: Are the live events you can stream online really "live?"
This is a good question and a vital consideration because the answer to that question is "no."
Different live streams have different delays. If you will be placing bets in-play, you should always find out exactly how big a delay you can expect before you use a live stream. Most sportsbooks list this information somewhere. Sometimes it may be prominently displayed as a disclaimer on the page where you access the stream, while in other cases, it could be buried in an FAQ page or in the terms and conditions.
Q: So how long is a typical live stream delay?
There is quite a bit of variance. On some sites, it could be as short as five seconds. On others, it might be more like 30 seconds.
Delays are of course a problem, though only if you are betting live. If you are just watching a match you placed a wager on beforehand, or you are not betting on it at all, a delay of 30 seconds does not really matter. But if you are betting live, there is a lot that can happen in half a minute. The tables can turn completely on a team within that time span. If you were not aware that had happened and you bet according to what you saw in front of you, you could potentially lose a lot of money pointlessly.
Q: What makes a quality live stream?
When you are choosing a live stream, here are some attributes to look for to ensure quality:
Sharp, clear video (HD is great if you can get it).
No weird, blocky artifacts.
Smooth, lag-free streaming which does not cut out at random moments.
A minimal time delay.
Good commentary or no commentary.
Available in your region at your budget.
The more betting sites you join that offer live streaming, the more options you will have. Even the best live streams may sometimes be subject to technical hassles, so having options is helpful. You do not want to miss out on a great live betting opportunity simply because you cannot watch a match on one particular site.
Q: What do you do if you are having technical difficulties?
There are a number of different problems which could be causing you technical difficulties while you are live streaming. These hassles may prohibit you from streaming at all, may block audio only or video only, or may result in a lot of lag and artifacts.
Q: So what should you check if you are having problems?
Your firewall(s). Firewalls may sometimes interfere with live streaming, so if you need to, you may need to configure your firewall so that there is an exception for the live streaming site.
Anti-virus or other security software. These programs may sometimes be over-zealous, just like your firewall, and may occasionally get in the way of live streaming.
Your system. If you do not meet the basic system requirements to live stream, obviously you will not be able to do so.
Broadband issues. There may be too much congestion on your network to support smooth, effective live streaming. Or you may simply not have enough speed. If you do have a high enough speed but you still cannot stream, you may want to contact your ISP. Note that when audio plays but video does not, that typically indicates that there is a problem with bandwidth.
Sound card or speaker problems. If you have video but you do not have audio, first check the volume on your speakers. If your volume is turned up, make sure that your soundcard is working.
Problems with Flash. Many live streams rely on the latest version of Flash. If your Flash is out of date or did not install correctly, this also may cause you to receive video but no audio. It may also manifest as other live-stream issues, for instance, the screen abruptly going black or the stream freezing. If the stream was working fine before, simply hitting refresh is probably enough to fix it. If it did not load properly to begin with, try updating or reinstalling Flash.
Javascript may not be enabled. You need Javascript enabled in order to run a live stream. If you have it switched off by default, you need to turn it on in your browser settings.
Conclusion
You now know pretty much everything you should need to in order to live stream sporting events online! You are ready to place in-play bets and enjoy the thrill and convenience of watching your favorite sporting events on your laptop, desktop or mobile device.
If you want to try in-play betting, open an account with Bet365 today and claim your 100% Deposit Bonus!
More Great Articles: