Cricket Betting 101: Where to Bet on Cricket in 2022
In the US, cricket is seen as a minor sport. But across the pond in the UK, cricket is a huge deal. Have you ever wondered what all the fuss is about? In this post, you can learn all about cricket and how to bet on it!
We will go over the basics of the sport with you and share events to wager on, types of cricket bets, and some of the top sites for cricket betting.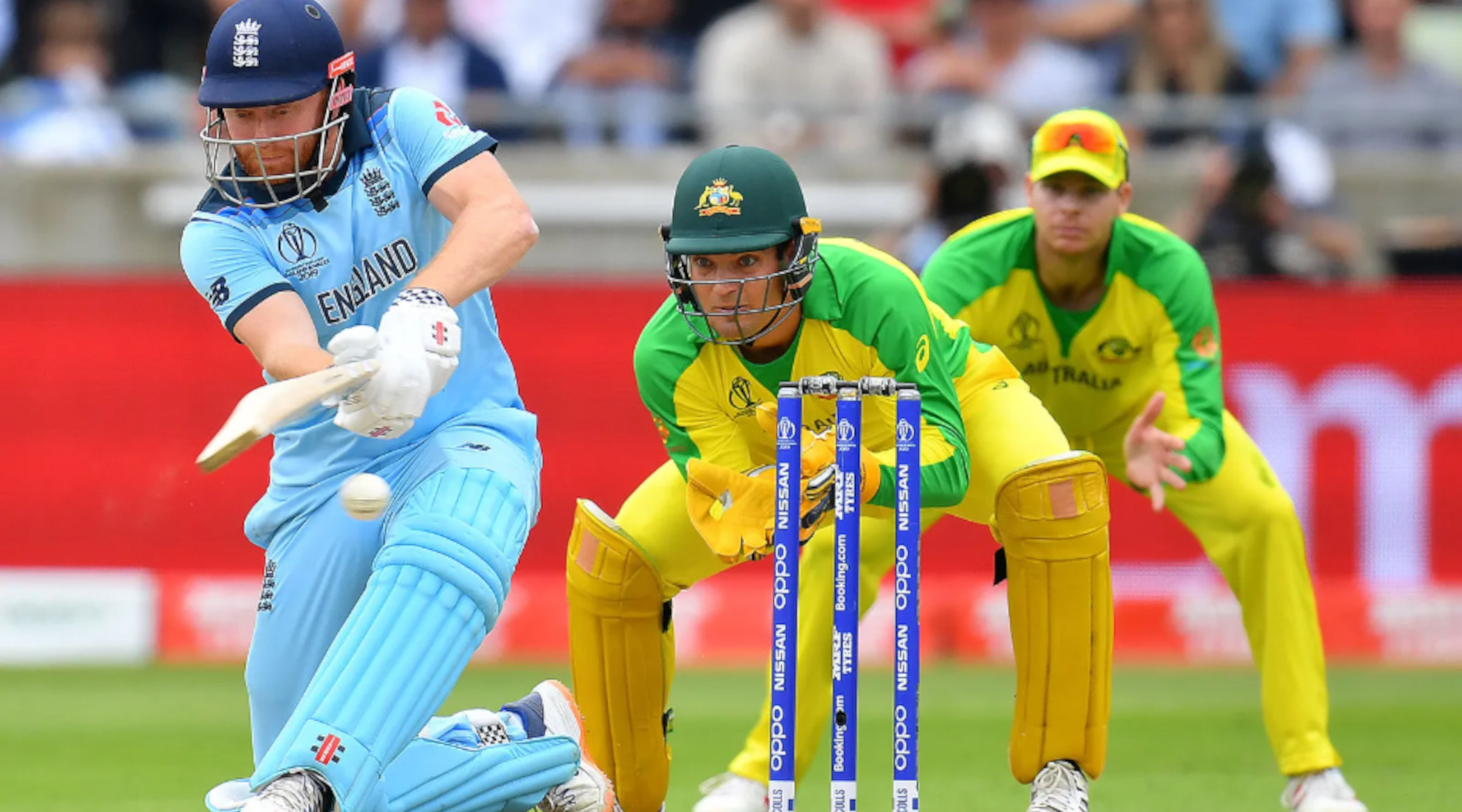 What is Cricket?
Cricket is a game that is played using a bat and ball, rather like baseball. In fact, this may surprise gamblers in the US, but cricket's global popularity actually outpaces that of baseball.
There are a number of different forms of cricket. The easiest way to explain more about the sport is just to go over the rules of play, which we will do further down in this article.
You can scroll down for that information, or read on to discover the best sites for placing wagers on cricket.
Top Betting Sites for Cricket

Bovada may just be the ultimate US-facing sportsbook online, plus they have one of the biggest selections of sports to bet on you will find anywhere.
At the time of this writing, we are seeing quite a lot to bet on at Bovada:
ODI – Australia vs. New Zealand
Test Series England vs. South Africa
Caribbean Premier League
England U19 vs. Sri Lanka
T20 Asia Cup
the County Championship
and more events are waiting for your wagers. Along with regular to-win bets, we also see futures bets on the Big Bash League and more.
Newcomers to Bovada can avail themselves of a $750 Bitcoin Sports Welcome Bonus or a $250 Regular Sports Welcome Bonus. Bovada offers Casino Welcome Bonuses and a Rewards Points Program as well.

BetOnline.ag is a great sportsbook to choose from if you want to be able to make large deposits and withdrawals, or small ones! They are very flexible and offer a lot of sports on which to bet, among them cricket.
At the time of this writing, we are not seeing nearly as large a selection of cricket matches to bet on at this site, but it is worth signing up to have another option for shopping the odds and claiming promotions.
The welcome bonus at BetOnline.ag is 50% up to $1,000. When you deposit crypto for the first time, you can grab a 100% Bonus. Reload bonuses for sports betting range from 25% to 35%, depending on whether you are depositing US Dollars or crypto. And don't miss out on the Casino and Poker Bonuses.

Over the many years we have been working with BookMaker.eu, we have always been satisfied with their service. In particular, we love how competitive their betting lines are.
This sportsbook currently is offering action on International and Caribbean cricket matches. They conveniently organize matches into categories so you can find what you are looking for right away.
BookMaker has multiple Welcome and Reload Bonuses up for grabs as well as Racebook Rebates if you are also into horses.

Check out MyBookie where you can use your Credit Card, P2P, or any of 4 Different Cryptos![/caption]
One of the most prominent US-facing sportsbooks is MyBookie. It is also one of the most reputable and well-established. Their reliable payouts and excellent support are just a couple of the reasons why we can recommend them for cricket betting.
At the time of this writing, you can wager on the World Cup and the Indian Premier League at MyBookie. It is worth noting that both of these events are a ways off, so this is a good place to come for cricket futures wagers.
When you sign up and deposit on MyBookie, you can get Double Your First Deposit. There is also a 10% Cash Bonus up to $200 up for grabs. Once you are an established customer, you can claim a 25% Reload Bonus for your sportsbook account. There are Casino Bonuses and Horse Rebates too.

When BetOnline.ag offers action on a sport, SportsBetting.ag typically does as well, because they are owned by the same company. That was not originally the case. In fact, the previous company actually went under, but the new management has done an amazing job turning SportsBetting into a great place to wager.
SportsBetting does a nice job organizing its cricket betting. While writing this, we see categories for test matches, world, futures, and props. In fact, you probably noticed that a lot of betting sites do not offer props for cricket, so this is very exciting.
You can get a 50% Sports Welcome Bonus up to $1,000, a 100% First Time Crypto Bonus, and 25-35% Reload Bonuses depending on what type of currency you use when you deposit at SportsBetting.

If you want to wager on cricket at a crypto-centric sportsbook, we recommend Cloudbet. In fact, this is one of the best sites for betting on cricket all around. Like Bovada, Cloudbet is offering a huge selection of cricket events to wager on, like the
County Championship
Caribbean Premier League
European Cricket Series T10 Belgium Edition
Global T20 Namibia
National T20 Cup
and more.
It gets better. Cloudbet has an easy-to-navigate interface that lets you click through tabs to see events scheduled for today or tomorrow, competitions, highlights, outrights, and live wagering.
Something else we love about Cloudbet for cricket betting is that along with to-win and futures bets, this site offers totals along with a surprisingly large number of prop bets.
Cloudbet does not skimp in the promotions department either. You can get a Welcome Bonus as High as 5 BTC when you sign up, and take advantage of the Cloudbet Loyalty Club's Benefits. Don't miss out on Zero Margin Sports Bets and other cool bonuses at Cloudbet too.

It's game time! Another site where you can wager on cricket is GTBets, often just referred to as "GTBets." This is one of the "newer" sites on this list, but it has been established for more than a decade now.
Categories of cricket betting offered at the time of this writing at GTBets include County Championship Division 2, England – County Championship Division One, One Day International Series, and Test Series.
This site is offering a 100% Cash Bonus on your first deposit up to $500, followed by a 50% Bonus up to $250 on your next deposit. You can also get Reload Bonuses, and Free Points when you wager on your favorite football and basketball teams. There are Horse Rebates and Casino Promotions as well.

Remember 5Dimes.eu? We miss 5Dimes too, though not as much since we discovered BetAnySports. This website says it has no connection to 5Dimes at present, but you will recognize a familiar user interface and promotions.
When you bet on cricket and other sports at BAS, you can grab the Less Juice Package to add value to your betting. There are a variety of other promotional options to choose from as well.
Like 5Dimes, BAS has high betting ceilings and flexible deposit and withdrawal rules, so it is a good choice for high rollers who want to bet on cricket.

The folks who operate MyBookie run another great site called Xbet.
It is no surprise that you can bet on cricket here as well. The action here is a bit more limited than it is at most other sites, but you can join up for the promotions. These include a Bonus on Your First Deposit Worth up to $500 and Reload Bonuses worth up to $250.

Have you heard of Everygame? Maybe, maybe not. Well, let us ask you this. Have you heard of Intertops? We are guessing you are nodding enthusiastically.
If you wondered where Intertops went, here is the answer: it changed its name to Everygame. It is that simple. This is the same trusted sportsbook that has been in business for more than twenty years.
The cricket events you can bet on at Everygame are arranged into convenient categories in the menu. Right now we see the
World Cup
Twenty20 World Cup
The Ashes
International Tests
and the Indian Premier League
Joining Everygame lets you claim up to $750 in Sign-Up Bonuses combined across your first three deposits. This site also offers a wide range of other promotions, many of which are unique to this site. Quite a few are directed at people who like to make parlay bets.
Best Overall Site for Betting on Cricket in 2022: Cloudbet
While all of the sites we have gone over above have a lot to offer, it is pretty easy for us to pick a clear winner. Cloudbet not only offers a tremendous number of cricket events to bet on, but also a larger range of bet types than most other sites. We feel confident that whatever you are looking for, you will find it here.
For a runner-up, our top recommendation is Bovada, which offers a lot of action on cricket, just like Cloudbet.
History of Cricket
Historical evidence suggests that cricket probably got started during the Middle Ages in England and that originally, it was played by children.
It is believed that the name "cricket" might be derived from "cryce," an Old English word that referred to a staff. The word "criquet" in Old French also referenced a stick. So, that is also a plausible origin. A third theory is that it came from "krick," a Middle Dutch word with the same meaning, or even the Middle Dutch "krickstoel." A krickstoel was a kind of stool that looked a bit like early cricket-wickets. There are other theories as well.
Regardless, we do know that it was not long before the sport of cricket began catching on with more than just kids.
As early as 1611, there are historical records pointing toward adults playing cricket. Over the decades ahead, cricket became increasingly popular. In fact, even some members of the nobility became involved. Interest in cricket was fueled in part by an increasing public passion for sports betting. Looking to profit off of the sport, members of the gentry began forming their own teams with paid players.
That said, the wealthy were interested in forming teams, but not be confused with professional cricket players themselves. Paid cricket players were in the working class. So, when gentry members themselves played, they made sure to specify that they were "amateurs."
The reason this term is in quotes is that "amateur" gentry cricket players did make money from their pursuits, so much so that some people called them "shamateurs." While they did play alongside working-class team members, they made sure to separate themselves from them as much as possible.
It was in the 18th century that cricket's popularity really exploded in the UK, and it became the national sport of England. Over the course of this century, there were some significant changes in gameplay and even the design of the cricket bat.
Cricket became more organized around this time as well, with clubs forming such as the Hambledon Club and the Marylebone Cricket Club. By the 19th century, there were enough county clubs to organize the official County Championship.
International cricket got its start during the 19th century. The first match across international borders took place in 1844, with teams from Canada and the USA. A few years later in 1859, English cricket players headed to North America to play. Soon, international cricket also made its way to Australia.
Cricket remained popular over the turn of the 20th century. Indeed, when people talk about the "Golden Age of Cricket," they are referring to the two decades proceeding WWI.
Today, cricket remains a big deal around the world. As we said before, it is even bigger than baseball. A lot of sports fans and gamblers in the US are simply missing out!
The international regulatory body for cricket is the International Cricket Council (ICC), which used to be known as the Imperial Cricket Conference back when it was founded in 1909. It also went by the name International Cricket Conference starting in 1965 before being renamed to what it is today in 1987.
108 member nations participate in the International Cricket Council, and its headquarters are in Dubai.
Forms of Cricket
You will discover that cricket comes in quite a few different forms. Here are some of the most popular ones:
Test cricket:

This is the type of cricket that is known for having really long matches. You can bet on both men's and women's test cricket.

First-class cricket:

This is another long format for cricket that is played by men and women.

One Day International:

This form of cricket may last for up to 9 hours and features limited overs. Men's and women's formats exist.

Limited overs:

This is just like One Day International, but it is domestic, and played by men or women. Just as the name suggests, the amount of overs that each team can bowl is capped.

Twenty20:

If you have limited patience for long cricket matches, consider following Twenty20 matches, also called T20 Matches. It is a shorter format played by men and women.
Other forms of cricket include 100-ball cricket, blind cricket, club cricket, French cricket, single-wicket cricket, village cricket, tennis ball cricket, indoor cricket, and more.
Cricket Events to Bet On
Now that you know the history of cricket and some of the common cricket formats, what are some major cricket events on which you can wager?
ICC World Test Championship
This event has been around since 2019, and is run by the International Cricket Council (ICC). Despite the relatively recent inception of the event, its history actually dates back 10 years earlier when it was first proposed. Betting on this event could be a challenge right now with so little data on winners to date.
ICC Men's Test Team Rankings
This used to be referred to as the ICC Test Championship and is a rankings system. At the time of this writing, Australia is at the top, followed by India, South Africa, England, and New Zealand.
Previously, this event was referred to as the ICC Men's Cricket World Cup. It takes place every four years, with the cricket format One Day International being played. The ICC calls it the "flagship event of the international cricket calendar." As you might guess, this is an extremely popular event to watch and bet on.
Women's Cricket World Cup
Interestingly enough, the Women's Cricket World Cup predates the Cricket World Cup by two years, with the first event taking place in 1973. Like the Cricket World Cup, the Women's Cricket World Cup is also a One Day International event. While the ICC oversees it now, it used to be overseen by the International Women's Cricket Council (IWCC), which has since merged into the ICC.
If you are interested in international T20 matches, you will want to wager on the ICC Men's T20 World Cup, previously called the ICC World Twenty20. Usually, the event takes place every other year.
ICC Women's T20 World Cup
This event is the women's version of the one above. It previously went by the name ICC Women's World Twenty20.
ICC Cricket World Cup League 2
Another big One Day International format event you can wager on is this competition. The teams that play in this competition may head to the World Cup Qualifier or World Cup Qualifier Play-off.
ICC Cricket World Cup Challenge League
This event is another one involved in the qualification process for the World Cup.
This event will actually be taking place for the first time in 2022. The Euro T20 Slam was supposed to be held earlier than that, but the COVID pandemic got in the way. So, be on the lookout for this exciting new event!
East Africa Premier League (EAPL)
This is a major T20 cricket tournament that features teams from Kenya and Uganda. Interestingly enough, it started after Kenya performed terribly in the Cricket World Cup in 2011. It was decided that something needed to be done to turn cricket around in Kenya, and the foundation of EAPL and the East Africa Cup were the answers.
As just explained, this competition was the other one that came out of the awful showing by Kenya in the Cricket World Cup in 2011.
World Cricket League Africa Region
This One Day International event is also sometimes called the "Africa World Cricket League."
Along with these major international cricket competitions, you will find plenty of domestic cricket events on which you can bet.
Cricket Rules and Gameplay
Here is what you need to know about basic cricket gameplay.
Cricket takes place on an oval or round cricket field with an outer boundary. This is almost always a grass field, though there are exceptions.
A rectangular pitch is in the middle of the cricket field. Situated on that pitch is a pair of wooden targets, which are referred to as "wickets". They are 22 yards from each other at opposite ends of the pitch.
Lines are painted on the pitch to mark the bowling crease, popping crease, and return creases, of which there are two.
Two teams play a match of cricket. Each has 11 players.
Batters and wicket-keepers must don pads and other gear for protection.
The cricket bat takes the form of a wooden blade attached to a rounded handle.
Cricket balls wear down rapidly. Indeed, the state of a cricket ball in the middle of a match will be quite different from its state earlier in the match. It will behave differently as a result.
A coin toss determines which team will be the first at bat.
Every play phase during a cricket match is called an "innings" (yes, with the "s" at the end as if it is plural).
Similar to what takes place during baseball innings, the team that is batting in cricket is trying to score runs. The other is attempting to stop them by bowling and fielding.
At the end of each innings, the teams trade roles, just as they do in baseball.
The number of innings determines the length of the event. If there are only two innings, then it may be a one-day cricket event. If there are more innings, the match might span 3-5 days.
The team that is fielding puts all 11 of its players out on the field.
The team that is batting has 2 players out on the field.
If the batter is medically unable to run, then a third player is permitted on the field who runs for the batter, but you will only see this rule in domestic matches, not international ones.
Prior to a match, you can find out what order the batters will go in.
In cricket, a team tries to score the most runs to win. But depending on the format you are watching, a win might require that a team achieve this and dismiss all the batters on the other team during their final innings. If they fail to do so, then at best they achieve a draw.
If there is rain, cricket events may be abandoned. This can also happen in case the lighting is poor. It is at the discretion of the umpires.
Under some conditions, innings can end early.
Each time six balls are bowled, it is termed an "over," which is what you will hear the umpire shout. The fielding team changes ends when the over is complete, and the bowler and their end switch as well. A single bowler is not permitted to bowl consecutive overs. The number of overs in an innings depends on the format for the match. It is 50 for One Day International cricket. For T20, it is 20, and for T10, it is 10. There is also a format called 100-ball cricket that features 5-ball overs with 20 of them in all.
Be sure to look up the details on how scoring works in cricket as well as the rest of the detailed rules on batter dismissals, etc.
Suffice it to say, cricket is a little more complex than some other sports. But if you are already a fan of baseball, you may not find it too hard to pick up on cricket due to its similarities.
Why Wager on Cricket?
Here are just a few reasons to bet on cricket:
A truly international sport

For starters, cricket is one of the most popular sports in the world, and it is one that is a huge deal on many continents. One day, you may be betting on teams in Europe, and in another, you could be wagering on teams in India or the Caribbean.

A slow, leisurely pace

If you are tired of the frantic pace of everyday life, test cricket in particular can offer an escape. The Guardian explains, "As the world's first and oldest modern spectator sport, cricket is marked by an earlier era whose patterns of leisure and work have long vanished. It keeps its own, archaic kind of time. Test cricket, in particular, defies the appetite for instant gratification, offering instead something that matures and acquires depth along the way. I think this expanded sense of time also mitigates the aggressive, hyperventilating individualism on conspicuous display in many other sports."

…or faster pacing if you want it

Not everybody is up for cricket matches that last for days, especially those with busy schedules. But that is just fine because you can also watch T20 cricket and bet on that instead. These matches still take several hours, but they do not span days.

Unusual factors impact gameplay

In other sports, if the ball is showing wear and starting to perform differently, it is replaced. But in cricket, it is supposed to wear down. Players have to adapt to those changes over the course of a match—and so do punters. It can be an entertaining and unique element to account for.

A complex, dynamic, emotional game

The mental aspect of cricket in particular stands out. The Guardian says, "In cricket, the impersonal and implacable rules of the game generate an array of situations in which highly individual moods, attitudes and habits are revealed. The transformation of a losing into a winning position, the interplay of attack and defence, are subtler than in other sports, with more scope for ups and downs and changing tempos." It is certainly worth giving the whole post a read, as it is both very interesting and poetically written.

Get an edge

Here is the great thing about betting on cricket at a US-facing sportsbook: it can give you a special advantage. Sportsbooks pour the most resources into handicapping sports that are extremely popular in their regions. Cricket may be big elsewhere, but in the US, it is filed under "other sports," and is a lower priority for handicappers. So, you may have a chance to do better handicapping through your own efforts, identifying scenarios where a team or player has been under- or overvalued by US bookies.
Types of Cricket Bets
To-win

Wager on which team will be the winner of a cricket match. This is the simplest type of cricket bet you can make and a good starting point for a beginner.

Handicap

A simple variant on the type of wager above is one where points are added to one side and subtracted from the other. This is called handicap betting.

Over/under

These types of bets are also called "totals" bets. An example is when you bet whether the number of runs will be over or under a certain amount in an innings or a match.

Props

Cricket wagers that do not directly involve the outcome of a match are called proposition bets, or "props." Some of these bets are completely based on chance, while others may allow for a strategic approach.

Accumulators

An accumulator wager such as a parlay lets you make multiple cricket bets as selections as part of a combined wager. Consider making an accumulator but if you feel quite confident about multiple outcomes and are willing to risk losing the entire wager if even one of them is wrong. The benefit if you win this type of risky wager is that the payout can be huge.

Futures

Placing futures bets on cricket is a popular activity. It is not uncommon at all to find action on matches that will not be taking place until the next year. It can be difficult to make accurate predictions about events so far in the future but rewarding when you are successful.

Live

Try making live wagers when cricket matches are in session. Sometimes an insight you get in the middle of a match is what can help you win.
Cricket Betting Strategies
Check the format rules and familiarize yourself with how the pacing of different cricket formats influence play.
Do not assume that having bet successfully on test cricket means you can wager the exact same way on T20 or vice versa.
Investigate player specializations.
Find out which players on each team specialize (i.e. in batting or bowling) and which ones are all-rounders. Sometimes players who are well-rounded may also have some degree of special skills in bowling.
Check recent stats.
Take a look at each team's recent performance and that of individual players. You can use this data to help you make predictions about how they will perform in an upcoming match.
Look at head-to-head data.
What happened the last few times these particular teams faced each other on the field? Sometimes head-to-head data can be even more relevant than recent performance data. That may be especially true if many of the personnel are unchanged.
Shop the odds.
Joining more than one sportsbook that offers cricket betting gives you the opportunity to compare the odds across sites. Pick the odds that give you the best value.
We would like to note that for some reason, we see a lot of articles urging cricket punters to consider using progressive betting systems like Martingale.
These progressive systems are for money management, and they are not really "strategies" for betting on cricket.
Actually, they are great strategies for one and only one thing: going broke. That is true whether you are wagering on cricket or anything else. Avoid them.
Cricket Glossary
One more thing that might be useful to you when you are new to betting on cricket is a quick glossary of cricket terms. Here are a few to get you started:
All out:

If the team that is batting runs out of wickets, ending the innings, the term used to describe it is "all out." This term may confuse you when you start watching cricket, however, because one batsman will still be left when "all out."

All-rounder:

This term refers to a player who excels at bowling and batting alike, rather than having just one specialization. In some cases, it might also refer to someone who bats well and keeps wickets.

Amateur:

Along with the usual definition (a non-professional player), the word "amateur" has a specific historical meaning in cricket. Members of the gentry who played cricket back in the day were called "amateurs," as they were playing for expenses. Nevertheless, they sometimes made more than professionals.

Badger:

This term can refer to someone who is super passionate about cricket.

Bail:

These are the horizontal pieces of wood at the top of wickets.

Batting collapse:

If a team suffers a "batting collapse," it means that they had multiple batters dismissed quickly. Some more specific terms for certain types of batting collapses include top-order collapses and middle-order collapses.

Beamer:

If a ball doesn't bounce and is above the waist of the batter when it arrives, it is an illegal "beamer."

Bend the back:

We might say that a pace bowler is doing this when working extra hard for a boost to bounce or speed.

Biffer:

Sometimes an attacking batsman may be referred to as a "buffer." Historically, it was common for amateurs to take on this role.

Blocker:

You can refer to a defensive batter as a "blocker." Historically, professionals tended to take on this role.

Boot hill:

This is the name of a particular position for fielding, also sometimes called "short leg." One may be readily struck by the ball in this position a lot, so it is not most players' favorite place to be.

Bowling:

This is the action of sending the ball to the batter.

Cafeteria bowling:

Also sometimes called "buffet bowling," this refers to bowling that batters can easily hit.

Caught:

One way to dismiss a batter is by catching the ball before it strikes the ground. If the bowler is the one who takes the catch, it is "caught and bowled." If the wicket-keeper is the one who takes the catch, the phrase becomes "caught behind."

Cherry:

Sometimes this word is used to reference the cricket ball.

Cow corner:

This references the part of the field that is located between the wide long-on and the deep mid-wicket.

Death over:

In a limited overs match, the last overs in an innings are called "death overs" or "slog overs." Bowlers who specialize in these are called "death bowlers."

Delivery:

This is another term for bowling.

Devil's number:

In Australian cricket, the number 87 is considered unlucky and is referred to as the Devil's Number.

Dismissal:

When a batter is dismissed, they are out.

Draw:

In cricket, a team might not score above their opponents but are not all out when batting last. This is a draw but is not a tie.

Duck:

This refers to when a batter is dismissed before having scored at all.

Fall of wicket (FOW):

This is the score a batting team has when a dismissal occurs.

Furniture:

This is a slang term referring to the wickets.

Green top:

Pace bowlers can excel on this type of pitch, which has more visible grass than most.

Innings:

Each of the play phases in a cricket match are called "innings."

Lunch:

During a day of cricket, there are two intervals. The first one is called "lunch" owing to the fact that it occurs around when people would normally be eating lunch.

Mankad:

This is the name of a particular technique you will see a lot in indoor cricket. It involves a non-striking batter running out the bowler, who has yet to release the ball when the batter exits the crease. The name comes from Indian bowler Vinoo Mankad.

Obstructing the field:

This is a type of dismissal that you will not see very often. "Handled the ball" falls under the umbrella of obstructing the field ever since 2017.

Pace bowling:

This is a way to refer to fast bowling.

Rabbit:

A specialist bowler who does poorly at bat may be called a "rabbit."
Some types of cricket shots you should learn about are:
Across the line
Agricultural shot
Attacking shot
Back foot shot
Boundary shot
Cow shot
Cross-bat shot
Cut
Dead bat
Flamingo
Helicopter
Scoop
The terms above certainly are not all the ones you need to know in order to bet on cricket. There is a tremendous amount of terminology that is highly specific to the game. So, be sure to look up a more extensive cricket glossary when you begin following this sport.
Wager on Cricket Now
You now know the basics of the exciting sport of cricket, and where you can place wagers at US-facing sportsbooks on the world's most popular bat and ball sport. To get started now, click on any of the links in this post to open your account, make your deposit, and claim your bonus offers!
Here Are Some More Articles About Lesser-Known Sports You Can Bet On