How To Make Money With MMA Betting: A Quick-Start Tutorial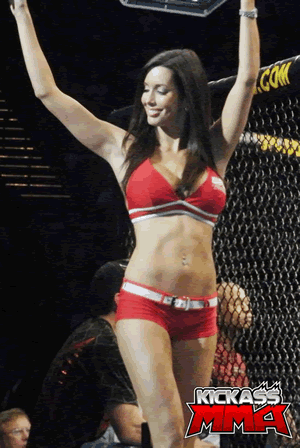 In case you're skeptical, you can definitely make money betting on mixed martial arts fights. There's a lot that goes into it, but anyone can develop the necessary skills. If you can figure out how to handicap fighters and do some fight analysis ahead of the bouts, you CAN walk away with a tidy profit.
Experienced MMA sports bettors do it on a regular basis.
This tutorial will get you up to speed. You'll learn everything you need to get started with mixed martial arts betting and make smart wagers. If you follow the advice below, you may at times be compelled to fade your favorite fighters. But you'll increase your odds of winning your bets in the process.
Let's start with one of the most important facets of online MMA betting.
On Choosing The Best MMA Sportsbooks
It goes without saying that you want to bet at legitimate MMA sports betting sites. Scoring wins and raking in a healthy profit along the way won't matter a whit if the sportsbook doesn't pay out.
And believe me, there are shady operators out there.
How do you pick honest sportsbooks you can trust? The simplest way is to choose a few from the updated list here. There's not a single MMA sportsbook on that list that hasn't been thoroughly vetted.
The alternative is to do a hefty bit of due diligence on your own. If you decide to do so, here are the key things to focus on:
payout history
reputation
competitive lines and odds
wide fight coverage
responsive customer support
depositing options
Any sports betting site that scores high marks in the above areas is bound to be trustworthy.
Mixed Martial Arts Betting Odds Explained
Odds on MMA fights are usually displayed via a money line. For example, here's how an the fight between Ronda Rousey and Amanda Nunes (UFC 207) currently appears at Bovada:
The favorite is the fighter who has the number with a negative sign next to her name, in this case, Rousey. But odds tell you much more than just who's expected to win the bout. They tell you how much money you can expect to win on a bet for each fighter given the likelihood that fighter wins.
In other words, the odds indicate value.
In UFC 207, Rousey is the favorite and Nunes is the underdog. As such, you'd expect to win less money betting on the former. There's less risk, and thus less potential reward.
In the above scenario, you'd have to bet $170 on Rousey to win $100. You'd only have to bet $100 on Nunes to win $140. Because Nunes is less likely to win, you stand to earn a more lucrative payout.
That's MMA odds in a nutshell. Keep in mind, the odds change as betting volume leans one way or the other. If you see a good value, it's a good idea to get in early before it evaporates.
We'll talk more about using odds in the context of making smart wagers in a few moments. Let's first address how to research fighters.
How To Research MMA Fighters
You're flying blind unless you know something about the fighters scheduled to square off against each other. Plan to do some research. Here are some of the questions you should ask yourself when deciding which fighter to bet on:
What are the fighter's strengths?
How about the fighter's weaknesses?
What style does the fighter use?
How does the fighter match up with his/her opponent?
MMA fighters are pretty well-rounded these days. They can strike as well as they can grapple. But each one still has strengths and weaknesses you can leverage or exploit (respectively). Your job is to identify those strengths and weaknesses and decide how they might affect the outcome of a given bout.
For example, consider a fighter who's known for pushing the throttle to the floor right out of the gate. That approach might bode well if he's fighting someone with a poor defense. He can dominate the guy early and not worry about conserving energy.
But suppose he squares off against a solid defender who has exceptional stamina. In this case, his "balls to the wall" approach might actually be a liability.
Here's the takeaway: before you place a wager, research each fighter's strengths and weaknesses, and how he or she matches up against his or her competitor. Then, handicap accordingly.
The Inherent Risk Of Betting On Favorites
A lot of sports bettors have a tendency to bet on favorites. It's understandable. They want to back winners, and betting the favorites is the simplest, safest way to do so.
But there's hidden risk in following such a strategy.
First, MMA bouts aren't like football games. Outcomes can hinge on a single mistake. One failed block can leave a favorite open to a devastating punch that seals his fate.
Second, favorites tend to draw a disproportionate volume of bets. This prompts the sports book to shift the odds to even things out. The result? The value of the wager plummets as you're forced to bet a large amount for a relatively small payout.
None of this is to say you shouldn't bet on favorites. Just be aware of the inherent risks as they relate to MMA betting. You may be surprised by the frequency with which underdogs win fights.
Learn To Make Smart MMA Prop Bets
I love prop bets in mixed martial arts. In my opinion, they're one of the most exciting betting options available.
Don't get me wrong. I'll always enjoy putting action on straight line bets in MMA as long as I can find good value. But prop bets add an additional layer of fun.
For example, it's one thing to wager that Rousey is going to beat Nunes in UFC 207. But wouldn't it be more fun to bet that she'll do it via submission? Or, consider that Nunes is a formidable striker. Imagine how exciting it would be to bet that Nunes, the underdog, will beat Rousey via knockout, and watch it happen live.
Prop bets aren't shots in the dark. There's a smart way and a not-so-smart way to make them. It mostly boils down to researching fighters.
Again, learn each fighter's strengths and weaknesses. Analyze their past fights. Then, consider how they match up against one another.
A well-informed MMA sports bettor can make a nice profit on prop bets alone.
MMA Parlays: Does The Potential Payoff Outweigh The Risk?
With a parlay, you're betting on the outcomes of more than one fight. It's not enough for a single fighter to win. All of the fighters on your parlay team must beat their respective opponents.
As you can imagine, the payout for winning a parlay is much higher than the payout for winning a bet on a single fight. Moreover, the payouts become increasingly lucrative with the size of the parlay team.
For example, a four-fighter parlay might pay out 10:1. A six-fighter parlay might pay out 40:1. The larger potential reward stems from the increased risk you assume in this type of MMA sports betting. If a single fighter loses his bout, you lose your bet.
Does the bigger potential reward outweigh the increased risk? Here's how I like to think of it…
It's like investing in stocks. You can buy stocks through a mutual fund (low risk). Or, you can buy blue-chip stocks, like Home Depot (medium risk). Or you can buy the latest high-flying tech stocks (high risk).
Making straight money line bets that offer good value is like investing in mutual funds and blue-chip stocks. Making parlay bets is like buying the latest tech stock. If the bet pans out, you stand to make a lot of money. But there's a fair chance the bet will go sideways.
If you're going to bet MMA parlays, I recommend sticking to short cards, perhaps three fights at most. That'll allow you to mitigate the risk. In contrast, a 10-fight parlay is akin to buying a lottery ticket. The chances of winning are slim.
Venturing Beyond The UFC
UFC fights draw most of the action. That's understandable as it's the biggest MMA organization. It hosts fights featuring the top fighters that MMA fans love to watch. In addition, the UFC uses savvy marketing to maintain its dominant visibility in the industry.
It's gotten to the point that when people talk about betting on mixed martial arts, they almost always mean betting on UFC fights. It's like calling a photocopy a "Xerox" or a facial tissue a "Kleenex." That's how ubiquitous the UFC has become in MMA.
But it's worth noting that when it comes to making bets on mixed martial arts, an entire world exists outside the UFC. There are two other large MMA organizations: Strikeforce and Bellator.
Strikeforce is the larger of the two. It poses serious competition to the UFC because it has managed to get a lot of the world's top MMA fighters under contract.
Bellator is smaller and less popular. But it organizes a lot of fights with odds that offer solid value. You'll find bouts featuring fighters who aren't on the radars of most MMA sports bettors. That's good news. Less attention translates into more opportunity for the savvy sports bettor.
In short, don't restrict yourself to betting on UFC fights. That's like restricting yourself to shopping only at Walmart. Venture outside the UFC and you'll find a lot of exciting fights with attractive odds.
Shop Around For The Best Lines
It definitely pays to shop around. Online sportsbooks offer different odds for the same MMA bouts. Comparing them is the only way to find the best value.
For example, here are the current lines for the Rousey/Nunes fight (UFC 207) at Bovada, BetOnline, and MyBookie (keep in mind, they're subject to change):
Bovada:
BetOnline:
MyBookie:
If you wanted to bet on Rousey, and you had your choice of the above three options, where would you place your bet? You'd place it at BetOnline. There, you only have to wager $160 to win $100. That's less than you'd have to wager at Bovada and MyBookie to win the same payout.
Note that the Rousey/Nunes fight is currently one of the most anticipated bouts in the MMA. Consequently, the discrepancy in the odds from sportsbook to sportsbook is minimal. Moreover, it'll only shrink further as the event draws near.
You'll often find larger discrepancies for lower-profile fights that attract less action. Bottom line: there's sometimes great value to be found by simply comparing lines from multiple sports betting sites.
Final Thoughts On MMA Betting
You now possess everything you need to make smart bets on mixed martial arts fights. Just like betting on football, basketball, and baseball, there's a fair amount of research involved. If you're willing to roll up your sleeves and do the research, you CAN win a significant percentage of your bets and walk away with a profit.
Keep the risk vs. reward equation in mind. Don't shy away from prop bets and parlays. And be willing to venture outside the UFC. And of course, only place bets at sportsbooks you can trust.
More Great Reads