How to Bet on Virtual Sports in 2021: Top Recommended Sites
While looking for things to wager on in the end of 2020 and moving into 2021, due to a lot of sports being canceled or delayed, you might have noticed "virtual sports" showing up at more and more online sportsbooks.
Although many regular sports are now back in session, virtual sports appear to be here to stay.
In fact, I have actually noticed more websites offering virtual sports betting this fall than I did a few months back during the lockdown.
So, this trend seems to be gaining in popularity.
If you haven't yet explored this new trend, you might be confused about what virtual sports are. Are they the same thing as eSports? Are they another form of fantasy sports?
While they are related to fantasy sports, virtual sport are something different. In this detailed guide, we will talk about what virtual sports are, what types of virtual sports are out there, how you wager on them, and their advantages and disadvantages.
If you want to find out where you can bet on virtual sports right now, you can scroll past the guide section to read our overviews of recommended sportsbooks.
What Are Virtual Sports?
Virtual sports are computer-simulated sporting events that you can bet on.
The software programs that generate these simulated events are programmed with algorithms that are based on real-life rules.
Each virtual sporting event scheduled has fixed odds.
When the game goes "live", you can watch a virtual rendering of key moments (more on that later).
You will then find out whether your wagers won or lost.
Now, here's the thing that is super important to know about virtual sports: they are random.
The results for each event are produced by a random number generator (RNG).
For this reason, virtual sports betting actually has more in common with playing a casino game than it does with wagering on real-life sports.
Nevertheless, most betting sites list virtual sports in their sportsbook sections, not their casino sections.
Virtual Sports are Not eSports
You hopefully have a pretty good idea now what virtual sports are, but let's quickly go over what they are not.
To start with, virtual sports are not the same thing as eSports, even though the word "virtual" might lead you to believe that.
eSports competitions are video game competitions between real human players. Their results are not randomly generated.
There are no human players involved in virtual sports at all. There is just a computer program.
That being said, sports video games certainly were one of the inspirations for virtual sports.
When a virtual sporting event goes "live", you can watch a graphical depiction on your screen.
The graphics look a lot like what you would see if you were playing a video game, i.e. FIFA or Madden.
But if you want to actually wager on FIFA, Madden or other eSports played by real humans, you need to look under "eSports" at your sports betting site, not virtual sports.
Virtual Sports are Not Fantasy Sports
Virtual sports sound a lot like fantasy sports, but they are different from those too.
Fantasy sports, like eSports, played a role in inspiring virtual sports—arguably a bigger one.
But fantasy sports and virtual sports are two totally different activities.
With fantasy sports, you do some research on real athletes, create a fantasy team, and then compete against other fantasy sports players who do the same thing.
The results are determined by the statistical performance over the course of the season of the players in real life.
Unlike fantasy sports, virtual sports does not involve either of these two things –
Competing against other real people, or
Any relation to real-life events.

Again, the results are totally random, as determined by an RNG. And you are not picking players to create a team, or doing anything else that could influence the results.

You simply are placing wagers on simulated matches and competing against the house at fixed odds.

What Types of Virtual Sports Can You Wager On?

More and more types of virtual sports are showing up on betting sites online. For example, you can wager on:

Virtual soccer
Virtual football
Virtual horses
Virtual auto racing
Virtual greyhounds

There are even some weird things you can bet on, like virtual camels. Yep, camels. Because why not? The whole thing is virtual, after all.

How Do You Bet on Virtual Sports?

So, what is the process to wager on virtual sports?
Open the virtual sports section of the sportsbook where you will be wagering.
Choose a sport that you want to watch and wager on.
Virtual sporting events are programmed to take place continuously with short breaks in between them. So, you will see a counter that is ticking down toward the next event. While it is ticking down, you can take a look at the available bets. You'll find a variety of different wagers. For example, if you want to bet on virtual horses at Bovada, you can wager on a horse to win, show or place, or you can make an exacta, trifecta, over/under, or even/odd bet.
If you see a bet you want to place, make it the same way you would a regular sports bet.
When the timer runs down to 0, the event will "take place." You will then see a graphical representation of the simulated event. It will not last the same duration that a real match or race would. At the outside, you can expect it to run a couple of minutes, and cover only the highlights of the event.
You will find out whether you've won or lost your virtual sports bet. If you win, you get paid!
It is important to remember that what you see taking place on the screen in the graphical representation is nothing more than that — a depiction of a set of events that could have led to the result the RNG produced.
The graphical events on the screen did not "create"" the result. It is the RNG that created the result and the graphical representation.
Virtual sports did not take off right away because in the past, their graphics were relatively primitive.
But now, they are pretty sophisticated and are fun to watch.
The COVID-19 lockdown helped both betting sites and gamblers to recognize the possibilities of virtual sports and to take them more seriously.
As a result, online sportsbooks and gaming software companies have put more resources into developing and improving virtual sports software and offering an experience that just keeps getting better and better.
Can You Use Strategies to Bet on Virtual Sports?
With fantasy sports and esports alike, you can conduct research and take a strategic approach to placing your wagers.
But virtual sports have zero connection to any real players or real-world events. The only factor at work is the random number generator.
Because that is the case, there are no strategies that you can use to make accurate predictions about the outcomes.
There is no way to develop an edge that can compete against the house.
This is why betting on virtual sports is much more like playing a casino game than wagering on real-life sports.
All you can really do is manage your money effectively and wager on sites that are going to offer an enjoyable virtual sports betting experience.
Want to jump to our recommendations? Just scroll past the sections below on the pros and cons of virtual sports.
Advantages of Betting on Virtual Sports
To help you decide whether betting on virtual sports is for you, let's go for the pros and cons, beginning with the advantages.
There is always something to wager on.
With real sporting events, there is technically always something you can bet on. But if there is nothing going on with your sport of choice because it is out of season or there are just no matches coming up that you want to bet on, you might not feel up to wagering on other sports.
While you could do so, you might feel overwhelmed. What should you look into betting on? How much research should you do before you jump in?
But you will not run into that with virtual sports. No matter what time of the year it is, if you want to bet on virtual NFL, you can bet on virtual NFL. If you want to wager on virtual basketball, you can wager on virtual basketball, and so on.
And if you do decide to wager on something else, it is so easy. You just pick another sport and go at it—no research required.
You get the instant gratification of finding out quickly if you won or lost.
Tired of waiting around for hours during test cricket matches to find out whether any of your wagers are going to win?
All of those long, tense waiting periods are eliminated when you wager on virtual sports. After you place your bets, you will not be waiting for more than a couple of minutes to find out the results.
The animations of the games and races are fun to watch.
You may be pleasantly surprised by the high quality of the graphics for virtual sports. Some of them, at a glance, could be mistaken for real, live games if you did not look closely at the screen. The animations are beautifully lifelike and convincing.
Virtual sports are a novelty right now.
Doing the same thing over and over again can get to be dull at times, no matter how much you are into it. But virtual sports may be brand new to you. Make the most of their novelty value.
You can learn the ropes rapidly.
No detailed analysis is required.
You'll never have to worry about matches being fixed or referees or judges making bad calls.
Virtual sports will always be there to watch and bet on, even during COVID-19 lockdowns.
Disadvantages of Betting on Virtual Sports
Now that you know the advantages of wagering on virtual sports, let's go over the drawbacks.
There is nothing you can do to strategically improve your chances of winning.
If you are into sports betting because you want to strategically earn consistent payouts, that is not something you will be able to do with virtual sports. In that respect, they are not a suitable substitute.
Naturally, the house has the advantage. So, over time, the house will always win when you bet on virtual sports.
Take note: sometimes the software that powers virtual sports offerings at sportsbooks is actually a video game that you may be familiar with.
For example, you might find a site uses the latest version of Madden to run its simulations.
But that does not mean that experience playing Madden will help you to make predictions about the outcomes.
It would, potentially, if you were betting on Madden eSports, but not if you are betting Madden virtual sports.
The pacing of the events may catch you off guard at first.
If you do not play a lot of casino games, but are used to wagering on real sports, you are accustomed to waiting for entire real events to unfold before you find out if you won or lost a bet. During that time, you may be accustomed to holding off on placing additional wagers. Thus, you do not burn through funds quickly.
But with virtual sports, events take place in just minutes, and you can place wagers back to back effortlessly, without any planning or analysis. As a result, you might be surprised by how quickly you go through your bankroll if you are not paying close attention and taking breaks.
This is something you will probably adjust to with time. As you do, you should get better at pacing yourself and managing your bankroll.
I could only come up with a couple of disadvantages for virtual sports. On the whole, the advantages far outpace them, so long as you understand that a wager on virtual sports is a complete luck-based gamble.
Where to Bet on Virtual Sports: Top Recommended Sites
Bovada is hands-down the best-known and most reputable betting site that accepts customers in the USA. They earn high praise for their fairness, transparency and customer service. When you sign up, you can get a $250 Welcome Bonus to bet on sports.

Bovada has very much been leading the way when it comes to virtual sports! On their site, you can bet on:
Basketball League
Soccer
Soccer League
Horses
Greyhounds
Supercars
Camels
Color-color
"Color-color" demands some explanation, being vaguely named. Basically, 6 balls show up on a screen, and they can be any of several different colors. They also have numbers on them. You can bet on the colors and the numbers. Obviously, this one is not actually a "sport."
All of the other sports on this list are pretty self-explanatory.
For each sport, you will find a wide range of different wager types are available. For example, if you are betting on virtual soccer, wager types include Double Chance, Goal/No Goal, Over/Under, and more.
Virtual matches/races run every couple of minutes continuously, so you never have to wait long for some action. As far as the graphics go, they look great! Some are better than others. For example, I feel the basketball looks a lot more realistic than the horse races.

This sportsbook is another one that you can consider for virtual sports. You can wager as little as $1 on this site, and you can look forward to reliable and rapid payouts. When you open an account to bet at the sportsbook here, you can get a 50% Welcome Bonus up to $1,000, which is mighty generous!
If you want to wager on virtual sports at this website, you need to click on "Sport Sims" in the sportsbook.
As best I can tell at this time, the only virtual sports available at BetOnline are NFL sims.
The site lists the following rules for their NFL sims:
Current game: Madden 21
All Madden difficulty
15 minute quarters
Simulation mode
Quick Presentation
Accelerated clock is on and set to 10 seconds
Default Sliders (gameplay settings)
Weather is clear unless otherwise noted
Overtime: 15 minute quarters until there is a winner
Rosters are current for Madden 21. However, we'll update rosters if Madden has a roster update available.
Madden Player Ratings: https://www.easports.com/madden-nfl/player-ratings
Twitch channel: www.twitch.tv/nflfootballsims
These events are a computer vs computer video game simulation.
All games are shown and recorded on Twitch.
Settings, sliders and rosters will be shown on stream before the game starts.
For player props, the player must play in the game to have action.
Any glitches that occur are considered part of the game. Game results will not be voided due to a glitch.
If a game or stream disconnects, play will be resumed from that point. If game/stream cannot be resumed, all bets will be voided unless outcome has already been determined.
All disputes must be made within 10 days of the event. Streams are saved for 14 days by Twitch.
Take note that even though the game is Madden 21, this is not the same as betting on eSports.
Madden 21 eSports betting would feature players going up against each other. But this is an automated series of events where two computers are playing against each other.
If you want to bet on eSports, BetOnline offers that as well. Though at the moment, Madden doesn't appear to be one of the eSports available to wager on.
With the virtual sports, you can place the following types of wagers: handicap win, total points, team to win and parlay.
That pretty much sums it up. Is BetOnline going to expand their virtual sports selection in the future? We don't know, but we'll keep an eye on it. Regardless, if wagering on virtual football is your thing, you'll find that BetOnline is a great place to do it.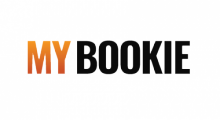 Another website that offers Madden virtual sports betting is MyBookie.ag. This site is another we have years of experience with. While there are a lot of great features that we love about MyBookie.ag, we have to say that this site excels the most when it comes to customer service. Your betting account is in good hands here.
When you sign up at MyBookie, you can receive a 100% Sports Welcome Bonus. There are also reload bonuses and horse racing rebates.
MyBookie is quite similar to BetOnline in terms of what they are offering with respect to virtual sports.
If you click on "sims sport simulations" in the sportsbook, you will see that they are offering wagering on Madden 21 NFL (as of the time of this writing). You will find spread, moneyline and totals bets along with some props.
The site writes, "Welcome to MyBookie SIM Betting. During the first week of March when we realized that all real sport events were going to be canceled due to the coronavirus pandemic, we decided to developed our Twitch Madden channel that uses EA's latest Madden NFL 21 games AI to play head to head match ups streamed live on Twitch. Click Here: View Live MADDEN 21 SIM ODDS at the top of this page."
Note that as future versions of Madden are released, websites that offer Madden betting will replace the existing version.
So, if you are reading this in a future year, you can assume that whatever the latest version of Madden is, that is the version that is currently available.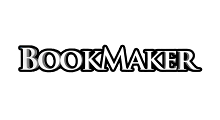 We recommend BookMaker to bettors with all sizes of accounts, but we especially recommend them to high-rollers. The site is reliable and has a reputation that spans more than two decades and counting. As of the time of this writing, their welcome bonus is 15% cash for sports betting plus 50% for the casino up to $1,600.
BookMaker.eu offers a couple different sports sims:
That is the selection I am seeing as I write this, but the site mentions that it also offers "fun and betting action with Simulated Sports games from titles like Madden NFL 20, NBA 2K20, MLB The Show 20, NHL 20, EA Sports UFC 3, FIFA 20 and many more."
So, I assume that their virtual sports offerings rotate, or that they have started out with just a couple and plan on adding more.
Regardless, they are already offering more variety than BetOnline or MyBookie, and hopefully they are going to expand their sports sim section soon.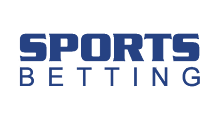 SportsBetting is a website that used to be under different ownership. BetOnline bought the site in 2012, and has transformed it since then into one of the most reputable sportsbooks for US customers. When you sign up, you can get a 50% Welcome Bonus up to $1,000.
Just as you might guess, SportsBetting has many of the same basic features and betting opportunities as BetOnline.
As such, they do offer virtual sports, but like BetOnline, at this time they only are doing NFL sims.
The same sim rules and types of bets are available here as are there.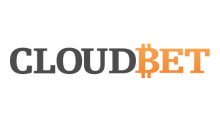 One of our recommended sportsbooks if you want to play with bitcoin is CloudBet. You can get started here with a deposit as low as 0.001 BTC. When you sign up, you an qualify for a Huge Welcome Bonus — as high as 5 BTC. The site also offers various promotions that are specific to individual sports.
In the sportsbook section, you can click on "Virtuals" to be taken to the virtual sports section. At the time I am writing this, this is a new offering at CloudBet.
The two virtual sports you can wager on at CloudBet include:
Virtual basketball
Virtual soccer
Spread, totals, and money line bets are available for basketball. For soccer, you can wager on total goals, full time result, or Asian handicap.
I noticed that it takes some time for Cloudbet's virtual sports page to load, at least on my browser (Chrome). I am not sure if this is always the case, or if I just caught the site at a particularly busy time.
As with Bovada, Cloudbet seems to have events running continuously every few minutes.
Also like Bovada, Cloudbet features video feeds you can watch of the virtual sports.
I've noticed that on some of the other sites on this list, that doesn't seem to be the case.
Indeed, on many of these sites, it isn't obvious how to stream the video feeds for the events either.
I really like how simple both Bovada and Cloudbet have made things.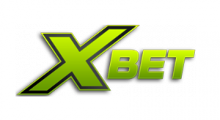 We also recommend Xbet as a trusted sportsbook. If you like MyBookie, you're going to love Xbet, because they are operated by the same company. When you open your account, you can receive a $300 Bonus on your first deposit. Reload bonuses are particularly generous, ranging as high as $250.
I noticed that Xbet does have a page for sims. Alas, when I visited the page, I saw the generic message, "There are currently no lines available for this sport. Either there are no odds open to bet on, or the sport is not in season at this time."
Being as that is the case, my guess is that Xbet is working on adding virtual sports to the site, but still has not completed the task.
So, hopefully they will be available soon.
What is the Best Sports Betting Site for Virtual Sports?
Winner: Bovada
With a lot of our comparison guides, it is tough to pick a winner, because many of our favorite sites are pretty close runners-up when it comes to features and betting opportunities.
But in this case, we actually have a clear-cut winner, and that is Bovada.
Here are the reasons why we picked Bovada as our number one recommended virtual sports betting site:
Bovada's selection of virtual sports is the largest by far at the time of this writing.
Most of these sites just offer one or two virtual sports to bet on. Bovada, on the other hand, offers eight. Variety is the spice of life, and it is good to have a lot of options so you don't get bored wagering on the same thing again and again.
Bovada runs virtual events continuously.
You will never have a dull moment with nothing to wager on with Bovada virtual sports. There are new opportunities to bet every few minutes.
The video feeds are high in quality.
You'll love the realistic graphics for Bovada's virtual sports, and will have a fun time watching the highlights of the virtual events.
Navigating the virtual sports section and placing bets is straightforward and easy.
Honestly, I found some of these sites' virtual sports sections to be a bit confusing. It wasn't always obvious where or how to watch the virtual events, or even if it was possible. Bovada's virtual sports section loads fast and runs smoothly. You can see at a glance what you can bet on, what wagers are available for upcoming virtual events, and how many seconds away they are. When they go "live," you see the video stream automatically.
Runner-Up: Cloudbet
It is also pretty easy to pick a runner-up for virtual sports betting at this time, and that is Cloudbet.
While Cloudbet only offers a couple of sports sims at this time, they have a nice interface compared to many of the other sites on our list.
It takes it a while to load—which will hopefully change in the future—but once it does, navigating it is easy.
It seems like a richer experience than what is currently available on many other sites at this time.
Plus, Cloudbet gets extra points for having such amazing high bonuses. That is just one more reason to consider betting on virtual sports at this site.
What to Expect Going Forward With Virtual Sports Betting
I think the reason why there are such big differences in quality between the virtual sports offerings of different sites at this time is because virtual sports betting is still pretty new.
Bovada is leading the way here, but the other sports betting sites are still just getting their feet wet.
Many of them are probably still experimenting with the format they want to use for navigation, and are likely still identifying the software they want to use to simulate matches or races.
As a result, I am guessing that their sports sim sections are in a very "unfinished" state.
How likely is that to change as we move into 2021 and beyond?
I think that the future has never been harder to predict, but by all indications, COVID-19 is going to be part of our lives for some time to come.
Interruptions and disruptions to regular sports are likely to be a regular thing. So, it makes sense for sportsbooks to continue investing in offering virtual sports.
Plus, virtual sports have a lot of merit in their own right, above and beyond being able to stand in for traditional sports.
Customers may have only started discovering virtual sports because of coronavirus, but those who have become avid virtual sports bettors are sticking around for other reasons.
Virtual sports are fast-paced, convenient, and offer immediate gratification.
They are a perfect crossover between sports betting and casino games, and that appeal is likely to keep drawing customers.
Virtual Sports Offer Fun and Excitement with Fast Results
You have now discovered the exciting world of virtual sports. At the time I am writing this, virtual sports are only just now taking off, but I expect them to become a big deal over the years to come.
Ready to experience the fast-paced virtual action now? Click on any of the links in this article to open accounts at our recommended virtual sports betting sites. Good luck, and have fun!
And You May as Well Read These as Well While You're Here!