Where to Bet on The Masters, 2022
There are two kinds of people in this world. Those that enjoy life and all that it has to offer. They're nice and calm. Maybe they have families and loved ones and know how to really have fun and not let the little things in life bother them and get under their skin.
Then there's the rest of us. The ones that want to pay good money to go out onto the courses and take advantage of everything they offer just to go out and yell and scream at mother nature and physics for a while or maybe even just do that from the comfort of the couch.
It's safe to say that if you fall into that latter, you're a fan of golf!
All joking aside, there's a pretty solid chance that those that are into golf know exactly what we're talking about here. You get it. For those of you that are not the biggest golf fans, you may not get it at first, but if you were to start playing the sport, more importantly, watching and paying attention, it wouldn't be too long before you started to get it as well. You see, we're about to hit up a special time of the year here, the time when some will start foaming at the mouth, The Masters!
Now we could sit here and go on and on about the history of The Masters and turn this into a full "Everything You've Always Wanted to Know About Golf" page and all that that would entail, but that really isn't the point of this article, and let's face it. There are already thousands of articles, pages, books, and volumes that do just that. If you ended up here, you want to know where to bet on The Masters.
That's where we're going to go with this.
We'll do a super fast history with a lot of missing stuff for the complete and total noob, but that's it. We'll talk about some of the history of some of the "sillier" traditions for the sake of some amusement, but for the most part let's just focus on the "The Best Places to Bet" part of the game. Keep reading!
What are The Masters?
For those that are new to the sport or just new to watching the pros take on the courses, The Masters isn't quite like the Super Bowl of golf, but it's pretty close! You see, there are four major golfing championships that go on every year and The Masters starts it all off as opposed to being the finale if you will. Let's go ahead and hit up a super quick history.
The whole shebang started off in 1934 as the "Augusta National Invitation Tournament" in, you guessed it, Augusta, Georgia. Originally a plant nursery, each hole was designed around and then named after the tree or shrub that it was originally associated with. So, it's safe to say that this is a pretty nice place. The kind of place where us normal folk probably will not be visiting anytime soon, but that's okay! It's televised!
In the first Masters tournament Horton Smith won taking home a prize of $1500.00, which according to usinflationcalculator.com would be just a hair under $30,000 in today's money.
Since the beginning of it all, The Masters are still going strong as the head honcho of all the tournaments with changes to the course, changes to the pairings, the standings during play, and naturally with prize money getting larger and larger to keep up with the times. In 2021, Hideki Matsuyama became the first Japanese winner of the big Tourney and walked away the winner by one shot under Will Zalatoris.
Over the years, there have been many changes to the course and some to the tournament and the play itself, one of the few constants being that this particular tournament is always held at this course. Oddly enough, there are some traditions that have pretty much always been going on that you may already be aware of, such as the Championship Dinner and the coveted Green Jacket. Stuff that has nothing to do with playing the sport itself, but some old guys started it years ago so they keep on doing it!
The Green Jacket and Other Awards: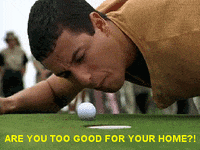 This one you may already be familiar with, with the running joke throughout the movie Happy Gilmore. This one started in 1949.
By tradition the winner of the Tournament is given a green sports coat but said winner is not supposed to take it home. It's actually not supposed to leave the grounds. There have been exceptions to this but it's actually mostly by mistake. (So they say. This author would totally keep the green jacket if he won!)
This green jacket is the official attire worn by members of the Augusta National while they're on the club grounds, and each winner becomes an honorary member of the club. The jacket gets presented to the winner inside of the Butler Cabin on the grounds soon after the end of the tournament in a televised ceremony becoming a great big show in itself. The player being honored doesn't even get to put it on, someone will actually do it for him like James Brown and the American flag. One of the only exceptions was in 1966 when Jack Nicklaus was winning in consecutive years and just went ahead and put the jacket on himself.
Now, something they don't put on TV is the fact that the winner of said jacket is to take off the jacket just to let it live there at the clubhouse. The more you look into it, the weirder the whole event becomes.
There are also other awards that are given to players who perform notable feats during the tourney. These include crystal vases that are given to those with the daily score, or large crystal bowls that are awarded to those that score a hole-in-one or a double eagle. With every eagle a player makes they will receive a pair of crystal goblets.
Along with all of the aforementioned goodies being handed out, there are also gold medals, silver medals, crystal vases, crystal bowls, and silver platters. Seriously, we're not making this up!
Is That It?
Is that everything to know about The Masters? You know what? The answer is "just about".
Golf has its rules of course, but surprisingly not very many. There are no umpires, refs, judges, anything of the sort. There are some "golf officials" but they don't even get out of their carts if they don't have to.
So what is there to know about golf?
Take a club
Whack a ball
Get the ball in the cup
Do it with as few whacks as possible
Don't wreck the landscaping
That's the gist of golf and the golfing world. With all of that said, let's get to the good part, The Best Places to Bet on The Masters!
As this is being typed we are still a few days away from the Masters itself, (today is May 14th). While you need to do your homework in deciding who you would like to bet on and where to place your wagers, we'll do our best to keep this list updated just as much as we can over the next few days!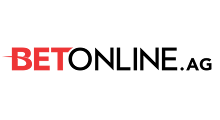 Over at BetOnline you can actually find the beginning of some Masters wagers that you could place right now if you wanted to. So far The Masters are just showing up under the "Futures" section of their golf page and the possible bet(s) come down to "who do you think is going to win the tournament".
As we have stated, we'll update this as we can, but for those aforementioned bets right now the top 5 are showing up as:
Jon Rahm +1100
Collin Morikawa +1200
Jordan Spieth +1400
Justin Thomas +1600
Justin Thomas +1000
Rory McIlroy +1800
And you know there's going to be more to come! Keep checking back!
BetOnline happens to be one of the more "friendly" to brand new players as there are plenty of free plays to be had over that way, just in case you would like to just try them out before you actually spend any money with them.
As far as those Free Bets go, you can claim a $25 Free Play by betting on one of the "Live Betting Games" which are going on quite often, or a $50 Free Play just by placing your bet on your mobile device.
For the returning player there is also the Lifetime Bonus on all of your reloads with a 25% Bonus as long as you use the code LIFEBONUS.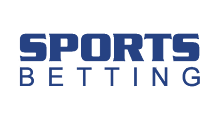 We're not going to spend a lot of time talking about SportsBetting here. Not that they are "bad" in any way at all, no! We love them and think you would as well!
We're just not going to spend a lot of time talking about them because we've kind of covered it already. You see, they're owned by the same folks that own BetOnline, complete with the same list of current available wagers and set of promotions.
So why the need to talk about them at all? Because we have checked and double checked all of their rules and Terms and Conditions, and there isn't a single word that says you cannot join both and claim the same promotions at each one! How's that for doubling your money?
If you would like to take advantage of the "always get an extra 25% reload bonus" over at SportsBetting, you'll want the code, FORLIFE.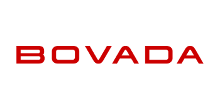 Here's an update for anyone that's been on this page in the last week. Since this was originally written, Bovada has put up odds and numbers for The Masters!
Now, we are going to ruin your day and tell you that we're not going to list all of the different types of bets that are available just because there are so many of them!
Among the expected, you'll be looking at (included, their current top three of each):
Jon Rahm +900
Collin Morikawa +1200
Dustin Johnson +1200
Jon Rahm / Collin Morikawa +450
Jon Rahm / Jordan Spieth +450
Jon Rahm / Justin Thomas +450
And that list goes on and on.
From Bovada there will be match ups, best of X countries, props, top former winners…
If you can think of it, there's a pretty good chance that Bovada will end up carrying it as we get closer to the actual dates.
Are you into the careers of Charlie Woods or Rickie Fowler? Bovada sure is!
You can also find a page of "em>specials" bets that can be placed just dedicated to them! So until we get some Masters information from them, you can see that there is still stuff going on as far as that little white ball goes!
Use our exclusive code "130347" when making your initial deposit and you can get a 50% Match on your deposit up to $250.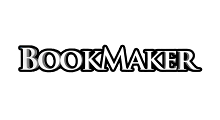 Like Bovada, this is an update since the article was originally written. Since that time BookMaker has put up some odds for Outright Winner of The Masters. As of today, BookMaker and Bovada seem to be disagreeing on their individual top 4 picks. Over there you'll be looking at:
Jon Rahm +805
Jordan Spieth +1015
Collin Morikawa +1250
As you can see, they're going against each other in that aspect, so this is just another reason that you should be joining more than one sportsbook. Make sure you're getting your money's worth wherever you choose to do your gambling! Who knows? After doing your homework and choosing who you would like to back, you may see that all of the sportsbooks are disagreeing with you and you may get one hell of a deal!
While you're over there at BookMaker, make sure to take a look at their promotions as there are some pretty sweet ones there. One of our favorites is for the new player where they can claim a 15% Cash Welcome Bonus to the Sportsbook up to $600 as well as a 50% Casino Welcome Bonus up to $1000, giving you a grand total of $1600 just for joining!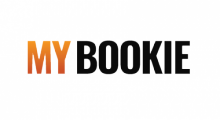 MyBookie is one of this author's personal favorites. Over at MyBookie you'll find one of the more "varied" amount of events that you can bet on. To go along with your sports wagering, you'll also find bets on the weather, politics, religion, entertainment, just some of the most random items.
As for the world of golf, MyBookie is currently offering up action for,
The Valspar Championship
Tournament Matchups
First Round Leader (PGA Tour)
72 Group Hole Betting
Props
and many more!
If you are the kind of person that also enjoys some casino action to go along with your sportsbook, you'll also be pleasantly surprised with the casino and the "modernness" of it. You'll find so, so many games that are unavailable anywhere else.
If you're into the horses you'll find yourself an 8% rebate on any losses as well as great specials that change daily! If you decide to go and check out MyBookie and you like it, invite a friend to go and check it out as well. Do that and you'll get yourself a 250% Referral Bonus for each of your dudes you bring along with you.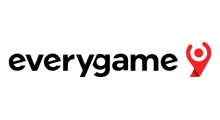 Returning readers may feel that Everygame looks a little familiar. That's because Everygame is Intertops. We worked with Intertops many, many years and know that they're among the best. In late 2021 they decided to change their name to Everygame. No worries, that's the only thing that's different! You'll still find the same great bonuses, action, and promotions that have always been there!
Over at Everygame you're going to (admittedly) find a lot of the same types of bets that are offered up by the other sportsbooks in this list.
Among the matches as this is being written about 3 weeks before the Green at Augusta, you'll see that they're taking bets on outright winners on the 'next games' and that looks like that's about it. However, you'll also find some of the best "Live Betting" you'll find anywhere.
Everygame has been around since pretty much the beginning of Online Sportsbooks, having been going for over 20 years now. We here at GoodSportsBooks have been with them almost for that amount of time and have been one of the more honest, trustworthy, while holding onto that reputation the whole time.
Get tired of golf and sports or just looking for a break in general? Go and check out their not one, but two casinos where you can grab a bonus of a $5,555 Welcome Package!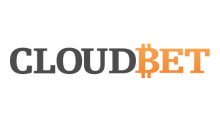 And lastly, an honorable mention is going to go to Cloudbet.
Cloudbet is mainly for our Candian friends, sorry, US folks just aren't allowed over at Cloudbet.
Now, Cloudbet is just an honorable mention because if you want to do some gambling on The Masters, you don't want to go over to Cloudbet. They're not offering any action on it. However, they do have golfing action in general, so why aren't they doing anything with The Masters? Your guess is just as good as ours!
As for the golfing action they are currently offering, you can find yourself some bets on
The LPGA Solheim Cup
Presidents Cup
Ryders Cup
The 2022 US Open
Just no Masters.
If you're a Bitcoin user and you're from a place that Cloudbet accepts, you're definitely going to want to check them out. You can get yourself a freaking AMAZING Welcome Bonus of up to 5 btc!
Seriously. As of the time of this writing, 5 btc is $218,170.50 in US prices. If anyone else is willing to give you a Welcome Offer of over $218k, we've never heard of it!
Conclusion
And that's what you need to know about the "where's" to bet on The Masters this year.
We've still got roughly three weeks before The Masters comes up. Good. That gives us all plenty of time to do some homework.
Is it all going to be won by one one the yearly favorites, or are we going to see some history made like we did last year?
Either way, at this time it does seem as though all of the sportsbooks are starting to get a little more excited about it than they were at this time last year, and that's a great thing for all of the players!
The Where to Bet on The Masters.
As always, do your research on your chosen players and good luck!