Counter Strike Global Offensive Betting
The online bookmakers have really made the grade when they introduced eSports betting in their offer. Placing it next to any other non-virtual sports from their overall event selection and categories is a great step forward. If you're within ranks of those who prefer old-school sports and have little appreciation for eSports, you should reconsider. The gambling industry is a fast-paced market and while you're sticking to your guns, you're missing out on plenty of action. Before you completely dismiss the world of eSports betting, let us reflect on everything you are potentially giving up. Let's get you acquainted with the basics of Counter Strike: Global Offensive.
What is Counter Strike Global Offensive?
In order to explain what Counter Strike Global Offensive is, we will need to start with eSports, aka electronic sports. Defined as a competitive game played by multiple contestants, eSports started as more targeted and closed events, attended by amateurs. The increased interest led to the popularization of these types of events.
The new millennium brought a much more serious approach to eSports and video gaming design. The common genres include Real Time Strategy, Fighting and Multiplayer Online Battle Arena (MOBA) and First Person Shooter. This last one brings us to CS: GO, which is short for Counter Strike Global Offensive.
CS: GO is the fourth instalment of the Counter Strike Series launched by Hidden Path Entertainment and played by multiple participants. The game was originally released for Windows, Xbox, and PlayStation, followed by the release of Linux version in 2014.
In CS GO, two teams play against each other, the Terrorist and the Counter Terrorist group. The objective for each is to defeat the opponent while completing their own missions. The Terrorist team, for example, will have the mission to blow up a certain target and take prisoners. The Counter team's task? Dismantle the explosive and perform a rescue mission.
How to bet on eSports?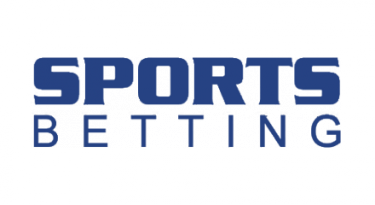 We can definitely understand how this might not be everyone's cup of tea. However, let's say that you want to get in on the action from the Super Bowl. You do not need to actually play Football. You may not even enjoy the regular NFL season.
The same goes for eSports. The process is pretty much the same. It also involves the same skills that you would need to employ to understand the odds given to NFL teams. If you have any experience with wagering on NFL matches, CS GO betting will be a piece of cake. The odds are quite easy to figure out as they are presented in decimals. All you need to do is multiply the bet amount with the odd value and you will determine the profit. In general, odds below 2.20 indicate the favorite and odds that go over 2.20 mark the underdog.
The pre-betting preparation process resembles the one you would undertake during the NFL preseason. The methods for picking a winner in CS GO, can be summed up as the following guidelines:
Analyze the past match results of the relevant teams
Check the teams' success rate on the maps and compare them
Check practice times for each individual player
Seek assistance from more experienced bettors
Look at the teams' background, weak links, or search a potential cause that could affect their performance.
For example. An NFL team member could perform poorly due to a personal issue, which could have a devastating effect. It could possibly even cost the team playoff qualification. The same thing can happen in eSports, where team members suffering from jet leg may perform rather poorly.
CS GO Bet Types
Again, the concept is similar to wagering on NFL matches. The most popular bet is Group Winner, which is a lot like a Money Line NFL bet. This is where you try to predict which group will win. Alternatively, you can also bet on the group with the individual winner of the tournament – Group of Winner.
Draw Bet is wagering on the possibility that the match will end in a draw by the judges.
Handicap Bet – If one team has an advantage/disadvantage over the other, they must win by a certain number of points or within a certain number of rounds for your bet to qualify and win.
Over/Under is wagering if the final result or the number of rounds will be over or under a specified value. This bet can also be placed on the number of total kills, the total score of both teams, etc.
Region Winner – betting on the region your winner is coming from.
Total Rounds – betting on the total number of rounds that the match will have.
Special Bets in CS GO
The special type of bets can be compared with NFL Proposition bets. These are usually not recommended as a long-term betting strategy as they often rely on chance. In some cases they may be closely related to the skills of a certain player or group.
Map Betting

– Betting on a team you feel will have the best results on a particular map.

First Blood

– Predicting which of the teams will be the first to kill.

Knife Round/Pistol Round

– Betting on the team you believe will be first to kill in the Knife or Pistol Round. The terms Knife and Pistol rounds are pretty self-explanatory.

Top Fragger

– Wagering on the potentially highest scoring player on a particular map or match.
Finally, there's a question of finding a bookie who offers eSports betting services, which are nowadays pretty much all online casinos with Sports Betting platform. Reputable sites will often provide customer support in case you need assistance and some bookmakers will even provide tips for upcoming matches as well as a detailed overview of the betting options.
Whether you're a seasoned pro in the world of eSports or just getting your feet wet, check out: