Cycling 101: Where to Bet on Cycling in 2022
If you enjoy the thrill of a race, but are looking for something where it is the strength and endurance of the competitors that carry them down the track, you might get into betting on cycling.
While it takes a great deal of skill to win at horse racing, NASCAR, or Formula 1, cycling has the added dimension of athletes powering their own movement.
Cycling is something of a niche sport, and is sometimes overlooked in comparison to other types of racing. But you will discover that wagering on it can be a lot of fun.
In this guide, we will give you a full introduction to the sport of cycling, events you can bet on, types of wagers you can place, and more.
You can view our recommendations for the top sportsbooks for cycling below, or scroll down past the suggested betting sites to read through our cycling betting guide.
Where to Bet on Cycling
Here are our top recommended online betting sites for cycling.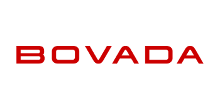 No surprise here, Bovada is one of the best websites out there for wagering on cycling. In fact, they pretty much dominate US-facing sports betting, and have earned their prominence by offering exciting promotions, a wide range of betting markets, and top-shelf customer service for many years now.
At Bovada, you can wager on events like:
Tour de France
Tour of Flanders
Cyclo Cross
Paris-Roubaix
Milan-San Remo
At the moment, we are only seeing outright bets.
When you sign up to wager on cycling at Bovada, you can claim a $750 bitcoin Sports Welcome Bonus, or a $250 Sports Welcome Bonus if you deposit regular US Dollars.
We also appreciate that Bovada offers a generous rewards program. While you bet on cycling and other sports, you earn points, which you can then redeem for cash. And if you take a break, Bovada won't send you back to the lower tiers. You will get the same high tier benefits you worked to unlock when you return.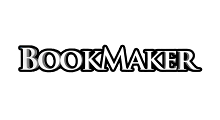 If you are in search of competitive odds, BookMaker is sure to please. You also will love how quickly and reliably this site processes withdrawal requests. With a history dating back for more than two decades, they are one of our top choices for betting on cycling or anything else.
When you sign up, you can grab a Welcome Bonus of 15% cash + 50% casino up to $1,600. Depositing with crypto? You will find bonuses aplenty to fuel your account.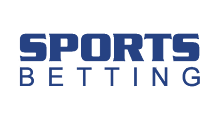 The company that owns BetOnline took over SportsBetting years back. So, if you heard mixed reviews in the past about this site, that's because the old company made some mistakes. But the folks running the site now have completely turned it around to the point where it is now one of our all-time favorite sites for betting.
If you are looking for cycling at SportsBetting, you will have to navigate to the "Other Sports" section of the sportsbook. At the time of this writing, we cannot tell you much about what they are offering, as they have temporarily disabled the cycling section. They will probably be back up and running with it when cycling is more in season.
It is never too soon to sign up though and claim your 50% Sports Welcome Bonus up to $1,000, or your 100% Bonus on your first crypto deposit.
This is generous with reload bonuses too, including 25% USD deposits or 35% for crypto deposits.
SportsBetting also is home of the "Odds Boosters promotion." The site explains, "Each and every day we will boost-up the odds on numerous sports betting markets. No matter the sport or wager type, the odds will be shifted in your favor; making the Odds Boosters section a must-visit every day."
Some of the boosts the site offers are quite substantial, so be on the lookout for opportunities when you are betting on cycling.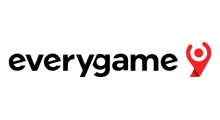 Remember Intertops? Of course you do. What happened to Intertops? Where did they go? The answer is "Nowhere," actually. They just changed their name to "Everygame." Do not let the re-branding put you off; this is the same spectacular sportsbook it has always been.
True to its new name, Everygame offers action in just about every betting market you can think of, including cycling. At the moment, we are seeing outright bets available for the Tour de France. It is worth mentioning that the event is scheduled half a year from now, so these are also futures.
You can score $750 in Bonus Funds when you sign up for an account at Everygame. Additional cool bonus offers include a $500 Present For the Odds Hunter, 20 x $50 Parlay Free Bets, and $1K Monthly Parlay Prince.
Something else noteworthy about Everygame is that this site sometimes offers fleeting promotions when various sports are in-season. So, it might be worth keeping a close eye on their special offers when there is a major competition around the corner like the Tour de France.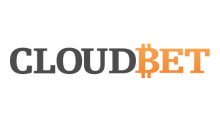 If you want to play with bitcoin, CloudBet is one of the premiere sports betting sites to consider. We love how fast and easy they make crypto deposits as well as their excellent privacy and security measures like keeping customers' funds in cold storage.
CloudBet does has a section for cycling where they make it easy to navigate between in-play bets, outrights, events taking place today, events taking place tomorrow, competitions, and highlights.
They also have one of the biggest bonuses in the industry — Up to 5 BTC when you make your first deposit!
Other benefits of playing at CloudBet include membership in the loyalty club, Thursday deposit bonuses, and zero margin sports bets.
What is Cycling?
Now that you have had a chance to discover where to bet on cycling, let's learn more about the sport.
As a sport, cycling is simply the practice of racing on bicycles. Events can take place in a wide variety of environments, and may run different distances.
Why Bet on Cycling?
There is something for everyone. Whether you like to watch sprints, climbs, Keirin races, or something else altogether, the wide selection of cycling events will always keep you entertained.
Cycling offers fresh experiences and challenges. Many road cycling events feature changes to the routes from year to year. So, watching the event and wagering on it this year and doing the same next will offer you different experiences.
You may find great value opportunities. Cycling simply is not as big a sport as NFL football, basketball, baseball, or soccer. Because of that, bookies spend less time setting odds for these sports than they do those that are more profitable for them. That means you might find more chances to get an edge.
You can learn from firsthand experience. Most of us are never going to get a chance to try racing a car. Chances are good that you also do not have the opportunity to ride a horse too often. But you likely can ride a bicycle. That means you can try riding on different surfaces and in different weather conditions to get a feel for some of what competitive cyclists need to be able to handle during events. You can challenge yourself to climbing, sprinting, and more. The insights you get from your own experiences will help you understand what to look for in terms of conditioning and so forth in the athletes that race.
Types of Cycling Events
One of the first things to know about competitive cycling is that you can divide most types of events into either of two categories:
Track Cycling
Road Cycling
The difference between the two all comes down to the racing surface and environment. Let's discuss track cycling events first, and then we will move on to discussing road cycling.
Track Cycling
If you watch other types of racing events, you are probably used to seeing them take place on a track. That is what track racing is in cycling as well. Sometimes the word "velodrome" will be used to refer to this track. Track racing events almost always involve events with cyclists representing multiple countries.
The surface is banked.
The length may vary.
It must be possible to calculate for 1,000m when multiplying a whole number by either the total laps or half laps taken around the track.
There are a variety of different types of cycling events that can be run on a track:
Sprint:

This is a rapid event that takes place over a distance that typically ranges anywhere from 250m to 1,000m. All a rider needs to do to win is to cross the line ahead of their opponent. Indeed, sprints typically are head-to-head races.

Points race:

Cyclists participating in a points race may cover more than 25 km around the track. As they make laps or complete sprint sections, they win points. At the end of the event, the points are added up, and whoever has the most wins.

Scratch race:

This race is much like a sprint, but it covers a much longer distance. The most common length for men is 15km, and the most common length for women is 10km.

Pursuit:

This type of race is pretty simple conceptually, but still a bit hard to describe. You have two riders, one on either side of the track. So, they are starting a maximum distance apart. Their goal is the same, and that is for each to attempt to overtake their opponent. There also is a team-based version of pursuit.

Time Trial:

Cyclists may participate in an individual time trial (ITT) or a team time trial (TTT). The point of this type of event is to start riders separately so that there is sufficient space between them that they cannot impact each others' results. They race against a clock, and then their times are compared.

Madison:

To grasp the concept of a Madison, first picture a regular points race. Now imagine if a cyclist who was fatiguing during that race was able to switch out with a teammate for a while, and then come back when their teammate got tired. That is a Madison.

Omnium:

This type of cycling event combines a number of different types of events. These include points races, time trials, scratch races and more.

Keirin:

A motorized pacer takes laps around a track, with cyclists following. The cyclists may not pass the motorized pacer until it leaves the track, but they can pass each other. Once the pacer goes, they are then essentially participating in a sprint race. What is the appeal? It is twofold. For starters, it turns out that a good deal of strategy is required to win this type of race. For another thing, you can expect crashes, and some people find that exciting.
Road Cycling
Next up, we have road cycling events. Instead of taking place on a banked track, road cycling puts riders to the test on real roads and paths. These can take cyclists through rural or urban environments. Since every road is unique, each brings fresh challenges with respect to grade, surface quality, turns, and environmental conditions.
Here are some different types of road cycling events:
Time Trial:

This is like the time trial event we discussed for track racing, only it takes place on a road.

One Day Race:

You might also hear this type of event referred to as one of "the classics." As the name implies, these are one-day events only. A few of them have taken place since the 19th century. They include the cobbled classics, the Italian spring classics, the Ardennes classics, the summer classics and the autumn classics. There are also season openers.

Stage Race:

This type of event takes place over multiple days, each of them a "stage." Another name for a stage race is a "Grand Tour." At the lower end, they might have just 3 days of stages. At the upper end, they can run as many as 25 days. As you might guess, the most prominent of these is the Tour de France. We will share example of other stage races and one day races with you in the "Cycling Events to Wager On" section.

Hill Climbing:

This is exactly what it sounds like—riding bicycles competitively up a hill for a protracted distance. Sometimes a hill climb may stand on its own. Other times, it could be a stage of a longer race.

Criterium:

Sometimes called a "crit" for short, this is a closed circuit race that tests riders' abilities to corner effectively. Even though it is a closed circuit, it is not a track. In fact, the road it takes place on may even feature cobblestones.

Ultraendurance racing:

These are races that traverse incredibly long distances, putting endurance to the maximum test. The most famous is perhaps the "Race Across America," often just abbreviated as RAAM.
History of Competitive Cycling
As a sport, cycling has a long and rich history. The bicycle itself was invented in 1817 by Karl von Drais, but it took a few decades before there were organized bicycle races. While we cannot be positive, the common consensus is that the first of these took place at the Parc de Saint-Cloud in Paris on May 31st, 1868. The winner of that race was James Moore from England.
An International Cycling Association was founded in 1892 to govern cycling competitions. In 1900, this organization was replaced by the Union Cycliste Internationale (UCI). To this day, UCI continues to manage global cycling competitions.
Cycling Events to Wager On
There are numerous cycling events all over the globe for you to bet on. Here are a few to get you started.
The Olympics:

During the Summer Olympics, you have a chance to wager on road and track cycling events for men and women. Mountain biking and BMX events are part of the Olympics as well.

UCI Track Cycling World Cup:

This is among the biggest track events for cycling, previously called the "UCI Track Cycling World Cup Classics." It is actually a set of races rather than one single event, and happens seasonally from October through February. Host countries vary. Winners historically have often hailed from France, Germany, or the Netherlands.

Track Cycling World Championships:

Another big international track cycling event is this one, again comprising a series of races. Scratch races, points races, team pursuits, individual pursuits, individual sprints, team sprints, Madison and omnium all take place.

Race Across America (RAAM):

This popular event has been running since 1982. Originally, it was called the "Great American Bike Race." Cyclists travel west to east, crossing around 3,000 miles. The race runs continuously without stages, and is even longer than the Tour de France.

Tour de France:

Undoubtedly, this is the most famous cycling event in the world. If there is just one cycling event a sports bettor might think about wagering on, it would be this one. It can take place clockwise or counterclockwise, with a distance of roughly 2,300 miles. It spans multiple stages. While most of the race takes place in France, riders may sometimes cross the borders briefly along their route. The race has been running since 1903.

Vuelta a Espana:

This event's name translates to "Tour of Spain." Often, it is simply called "La Vuelta." Alongside the Tour de France and Giro d'Italia, it is one of the biggest stage races, and has been taking place since 1935, with interruptions for the Spanish Civil War and WWII. Currently, it takes place every year. Riders cross over the Pyrenees as part of the race, and always complete the final stage in Madrid.

Giro d'Italia:

As you likely already guessed, Giro d'Italia translates to "Tour of Italy." Sometimes, it is just called "the Giro." The first race took place in 1909, and it happens once a year.

Strade Bianche:

While many popular racing events have long histories, this classic actually has only been around since 2007. It takes place every March in the region of Tuscany, Italy. The name refers to some famous gravel roads that riders need to traverse for approximately a third of the race.

Ronde van Vlaanderen:

This race is the "Tour of Flanders," sometimes called "De Ronde." Cyclists participate in this event in Flanders, Belgium each spring. It is one of the cobbled classics.

Paris-Roubaix:

If you enjoyed De Ronde, be sure to bet on the Paris-Roubaix around a week later. It dates back to before the turn of the 20th century, whereas the Tour of Flanders got started in 1913. It is also a cobbled classic.
Those are just a few examples of the many cycling events you can bet on each year. You will find plenty of other exciting events to keep you busy!
Specialized Roles for Cyclists
With the variety in competitive cycling events, terrains, and surfaces, it should come as no surprise that different athletes excel in different areas (and indeed, train for different conditions). Here are some specializations for riders:
Climber:

This is a cyclist whose conditioning is tailored to ascents. That means that the overall build is streamlined, but with plenty of muscle in the legs.

Sprinter:

Just as the name indicates, this is a rider who focuses on making powerful sprints for the finish line.

Domestique:

This name refers to a particular team role. Someone who is a domestique acts in a support capacity, helping the leader of the team to achieve victory.

Roleur:

This is the name given to a rider who is well-rounded with their skills and abilities. Like the domestique, the roleur is usually in a support role.

Team leader:

This is the member of the team that the other members are supporting. Usually, this person will either be a sprinter or a climber.

Puncheur:

A puncheur is similar to a climber, but generally handles brief, high-grade climbs better than longer, lower-grade climbs.
Types of Cycling Bets
Here are some of the types of bets you can place on cycling events:
Outright winner:

Simply choose the individual or team you expect to win a cycling event.

Race leader at stages:

For multi-stage events, you might be able to wager on who will be in the lead at the end of each stage, rather than just the overall winner for the entire race.

Classification: Best climber:

This is the cyclist who wins the classification of "King of the Mountain" during a cycling tour that features significant climbing.

Classification: Sprint winner:

If there is a sprint section during a tour, then there will be a sprint winner.

Classification: Best young rider:

During major tours, there is sometimes a classification for the best young rider, typically under the age of 25.

Top Three (and variations):

It can be challenging to determine who will be the outright winner of a cycling race. If you want a less risky wager, you can bet on whether a particular cyclist will finish in the top 3. Sometimes, you can also find variations such as the top 10.

Head-to-Head:

Sometimes head-to-head betting may be available, where you can wager on how one rider will finish in comparison to another. This might be a great way to find value if you are not confident trying to guess the overall winner for an event.

Futures:

It is common to place futures bets on cycling events that are scheduled a ways out. You are most likely to run into this for the Tour de France and other major tours.

Miscellaneous props:

Any number of proposition bets might be offered on cycling. These are just wagers about anything not related directly to the outcome of cycling events.

Accumulators:

Parlays and other accumulators are wagers where you have to make multiple selections and hope that they all win. If they do, the payout can be excellent. But unless you win all of the selections, the entire bet loses. Accumulators can be a lot of fun, but we suggest keeping your stake sizes small.
Tips for Betting on Cycling
Here are a few recommendations for how to take a strategic approach to betting on cycling:
Just as cyclists need to specialize to be successful, you also will likely achieve the most success if you also start out by specializing. As a novice, you might assume that once you know how to handicap one type of cycling event, you are ready to wager on them all. But you will be amazed by how different they can be. So, pick one type of event to start with, and go from there.
Conduct statistical analysis.
This should be a given, but for a lot of punters, it isn't. Intuition alone will not guide you to winning opportunities.
Do not neglect weather and road conditions.
As with any other sport, the weather and the surface conditions can have an impact on the results of a race. But these effects are arguably more dramatic with road cycling than a lot of other sports. Road cycling takes place "out in the world" where conditions cannot be controlled or mitigated as much as they could be on a track or field.
Making predictions is just part of profitable betting on cycling. Just as is necessary with any other sport you wager on, you need to find an edge. Your handicapping needs to reveal that a sportsbook may have under- or overvalued a rider when setting its odds. Moreover, if multiple sportsbooks have made this possible error, you need to hunt around for the best odds.
Do not ignore lower-profile events.
There are some folks who will tell you, "Only bet on the Tour de France." We think that is a mistake, as low-profile events draw fewer punters, and therefore bookies invest less time in setting odds for them. So, you might find a lot of great value wagering on lesser-known cycling events. You may need to work harder to find the data you need for handicapping, but your efforts could pay off.
Pay attention to form and conditioning.
Always check on whether any given cyclist's conditioning is up to snuff before backing that person in a race. Be on the lookout for injuries and illnesses as well, and the effects they could have on performance. While you are at it, do not forget that a cyclist's mindset matters too.
Consider team dynamics and skill.
If you are betting on a team event, it can be easy to fixate entirely on the team leader, ignoring the critical support roles played by everyone else on each team. Make sure that you do your research on each team member individually, and also on how they work together as a group.
Cycling Glossary:
To wrap up our guide, let's go over some common terms that you will hear when you are watching and wagering on cycling events.
Attack:

When one rider wants to escape from some others, they may suddenly increase their speed, which is an "attack."

Berm:

On a BMX track, the embankment is referred to as a "berm."

Biff:

If a rider gets into a crash, we may call it a "biff."

Blocking:

In situations where a member of an opposing team is breaking away, one might attempt to "block" the other members of that team.

Blue Band:

Between the infield and a track's racing area is a region known as the "Blue Band." If one merely ends up in this area, that is not a problem. But if one happens to overtake a competitor while in it, that is a violation.

BMX:

This stands for "bicycle motorcross."

Bonk:

This is a word for fatiguing while cycling. One's provisions to counteract such fatigue are carried in a "bonk bag."

Bridge the gap:

Sometimes stated as "bridge," this is simply reaching a new group of riders after leaving a different one behind.

Cadence:

The rate of pedal revolution in 60 seconds is the "cadence" of that rider.

Chaser:

This is a rider that is attempting to bridge a gap or break away.

Director Sportif:

This refers to the manager of a team.

Derny:

The motorized pace setter for Keirin events is called a "derny."

Disk wheel:

This type of wheel is popular for time trials.

Drafting:

A cyclist may conserve a considerable amount of energy by following directly in the wake of another. The slipstream helps to pull them forward. The phrase "sitting in" also refers to drafting.

Drop:

If a cyclist puts on a burst of speed to escape from a group, they have performed a "drop."

Echelon:

Riders who position themselves into a particular formation called an "echelon" help to shield each other from wind. As a result, they are able to get more speed than they would be able to were they on their own.

Endo:

If a cyclist crashes in such a way as to fly over top of the handlebars, they have experienced an "endo."

Espoir:

Riders between the ages of 19 and 22 fall into the "espoir" category. The word is French.

Etape:

Another French word you should know is "etape," which just means "stage."

Feed zone:

This is exactly what it sounds like — a spot set aside for receiving food and beverages.

Field:

You can refer to the main group of cyclists as a "field." Other words are "peloton," "pack" and "bunch." If you are curious, "peloton" also is French, and translates to "small ball."

Field sprint:

When the main group sprints to the finish, that is a "field sprint."

Flyer:

When an attack come as a surprise, it is a "flyer."

Forcing the pace:

Sometimes a rider will push the entire pack to ride harder by doing so themselves.

Granny gear:

This is a mountain bike's lowest gear.

Holeshot:

Coming out of the starting gate, the rider with the "hole-shot" is able to get into the lead. This term applies to BMX.

Honk:

Sometimes riders stand in the pedals. Doing so helps them increase their power, and is a practice known as "honking."

Jump:

When a cyclist abruptly speeds into a breakaway, we can call it a "jump." You will see it early on in a sprint.

Kick:

During a sprint, a rider may engage in a "kick," which is a last push for speed in a sprint.

Lanterne Rouge:

The player given this designation is the one who comes in last in an event.

Lead Out:

To help a teammate make a successful sprint, another member of their team may perform a "lead out," which means sprinting and creating a slipstream to ride in.

Main event:

Sometimes simply "Main," this is a BMX final.

Massed-start racing:

You can use this term to refer to racing on a road.

Moto:

A heat in a BMX event is the "moto."

Neo-pro:

If someone uses this phrase to refer to someone competing professionally, they simply mean that they are a rookie.

Paceline:

Sometimes riders in a line will switch in and out of the lead. This is known as a "paceline."

Prime:

In the middle of a criterium, there will sometimes be a "prime," which is a sprint.

Pull:

The rider that leads a paceline is the one who is buffeted by the most wind. To take a "pull" in the paceline is to switch into the lead for a bit. This also can be called "pulling through."

Pull Off:

Closely related to the above is the term "pull off." If a rider "pulls off," they are getting out of the way of the next rider to pull through to the front of a paceline.

Repechage:

Sometimes, there will be an opportunity for competitors who lost in previous rounds to advance. The additional heat that makes this possible is called the "repechage."

Rhythm Section:

This term refers to a section on a track that includes a tight collection of jumps or rollers.

Rock garden:

Just as you would guess, this is a rocky section of a track in mountain biking.

Saddle:

The bicycle seat is its "saddle."

Sag wagon:

Sometimes it is not possible for a rider to complete a race. The "sag wagon" is the vehicle that transports them.

Single track:

If a trail in mountain biking permits just one rider at a time, it is a narrow "single track."

Sit in:

A rider who is "sitting in" is not taking a turn at the lead of a paceline.

Soigneur:

This is a professional whose job is to see to a rider's wellness. This person may have a variety of duties such as massage or training.

Sprinters' line:

This line is also called the "safety line," and is 35 inches from the inside. The line is red.

Stagiaire:

Sometimes there are scenarios where an amateur is able to participate with a team full of pros. The word "stagiaire" refers to this individual.

Tech zone:

Mountain biking courses have areas set aside called "tech zones" that offer parts or repair work to participants.

Wheel sucker:

This is another way of referring to someone who is "sitting in" as part of a pack, refusing to take the lead at any point.

Wind-out:

If there are still at least a couple of laps left in a race, a cyclist may launch into a "wind-out," which is a slow increase in speed that eventually results in a sprint.
These are not all of the terms that you might encounter when you start following cycling, but they should get you off to a flying start.
Bet on Cycling Now
That wraps up our guide; we hope you learned a few things! Whether you want to bet on the Tour de France, the Olympics, or any other cycling event, the sites we have recommended can reward you with exciting bonuses and promotions. Consider signing up at several of them so you can claim multiple bonuses and shop the odds. Enjoy betting on the thrilling sport of cycling!