Soccer Betting 101: How and Where to Bet on Soccer Online
So, you want to try betting on football? Nope, not the NFL, the other football. You know, the one most of the world means when they say "football."
That's right, we call it "soccer."
The big sports in the US are basketball, NFL football, and baseball. We tend to overlook soccer.
But it is a thrilling game, both because of the on-field action and because of the way the sport is organized.
In this guide, we are going to teach you everything you know as a soccer newbie to dive in and get your piece of the action.
Below, you can see our top recommended sportsbooks for betting on soccer online. Scroll past those for our full soccer betting guide. We will explain how pro soccer is organized, what events you can wager on, what types of bets there are, and some basics about soccer betting strategies and mistakes to avoid.
Top Sportsbooks for Betting on Soccer
Ready to bet on soccer right now? Visit any of our recommended sportsbooks below to get started.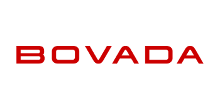 We could say that Bovada is the ultimate US-facing sportsbook online. The site has been around or ages and has a sterling reputation. Moreover, we have had nothing but amazing experiences working with them for years now.
Bovada offers action on a huge number of live and upcoming soccer matches. You will find matches featuring teams in a wide range of leagues, including leagues from Switzerland, Romania, Denmark, Ireland, Austria, France, Egypt, Venezuela, Uruguay, Belgium, and so many more.
There are also numerous types of bets available to make, such as:
Straight to Win
Total Goals
Spread
Correct Score
Goal Props
Corner Props
Player Props
…and more
Seriously, the sheer amount of bet types will blow your mind when you visit the site.
If that were not enough, you can also claim some outstanding bonuses and promotions when you sign up at Bovada to bet on soccer!
At the time of this writing, there is a $250 Sports Welcome Bonus if you are depositing regular currency. Depositing bitcoin at Bovada? Make it a $750 Welcome Bonus. If you are into the casino side of things, you will find other awesome bonuses waiting for you on that end.
Bovada also has a rewards program where you earn points when you wager, which you can then redeem for cash. As you climb the tiers, your rewards grow, and even if you take a break, you do not lose your rewards tier. Singles, teasers, round robin bets, parlays, and other bet types all count toward your points. So, however you like to bet on soccer, you will enjoy a ton of added value at Bovada.

Next up, we can give a high recommendation to BetOnline. This site aims its services at USA and Canadian customers, offers rapid and reliable credit card processing, and makes it easy to wager on soccer matches around the world. You can always count on them to pay out quickly when you win!
There are a few things to note about BetOnline's soccer betting navigation, which is a little less than intuitive. When you click on Soccer on the left-hand side of the sportsbook, you will see some of the matches available to wager on. But look back at the menu under "Soccer." It says "Today's Games." You can then pick between "Top Leagues" and "Other Leagues."
Top Leagues include:
EPL
La Liga
Serie A
Ligue 1
Bundesliga
MLS
UEFA CL
UEFA EL
Other Leagues include:
AFC
Argentina
Australia
Austria
Belgium
Brazil
Bulgaria
Colombia
CONMEBOL
Costa Rica
Croatia
Czech Republic
Denmark
Ecuador
England
France
Germany
…and so many more!
Actually, we kind of like the navigation. While it is easy to miss "Other Leagues" if you do not look for it, at least once you do, you can find exactly what you want at a glance.
When you look at a specific match, all you will see are spread, money line, and totals, but this is misleading.
Once again, check the menu on the left. Look for "Game Props" in its own separate area. Expand it, and you will see "Soccer Futures," "Soccer Game Props" and "Soccer Player Props." When you click on these to expand them, you may see dozens of additional listings. You will need to click on the match you want, and then you will see the full list of wagering options.
So, we can say that BetOnline may be a bit confusing to a newcomer with respect to navigation. But once you learn your way around, you'll probably appreciate how well-organized everything is. And as with Bovada, you will never run out of exciting ways to bet.
BetOnline has fabulous promotions to claim like the 50% Welcome Bonus up to $1,000, the 100% 1st Time Crypto Bonus, the 5% Bitcoin Boost, the 25% Sports Reload Bonus, and the 35% Crypto Reload Bonus. There are also bonuses worth checking out for the casino.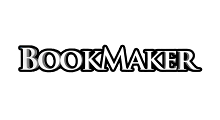 If you want to wager on soccer at a sportsbook that is really well established, you cannot go wrong with BookMaker. This company got started in 1985, so they are one of the oldest and most trusted US-facing online betting sites.
You can wager on a variety of leagues at BookMaker, including MLS, EPL, Spanish La Liga, German Bundesliga, Italian Serie A, UEFA Champions League, UEFA Europa League, and more.
There is a welcome offer of 15% cash + 50% Casino up to $1,600, as well as a few different crypto welcome offers. A number of competitive reload bonuses are available also.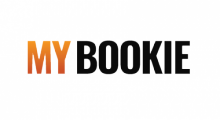 Next, we have MyBookie, a solid sports betting website that provides amazing customer support. Let's take a look at what they are offering with respect to soccer.
This site features easy navigation to find the leagues you want to bet on. When you click on "Soccer," you will see an expanded dropdown. At the top, you can view odds for MLS, Champions League, Premier League, and others. Below that, you will see a massive list of countries. Clicking on any of them will show you all the leagues available in that country to bet on.
While this site is keeping you busy with so much action, it is also going to be rewarding you with great promotions. You can Double Your First Deposit with the site's welcome bonus, and also get a 10% Cash Bonus up to $200. Additionally, there is a 25% sports reload bonus up to $500.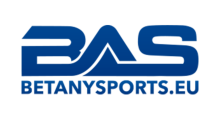 Remember 5Dimes.eu? Of course you do. We all still miss 5Dimes. Well, thankfully there is now a similar site called BetAnySports, or "BAS" for short. Since it uses the same software and has similar features and policies, it is a pretty decent replacement. If you want to bet a lot of money on soccer, this is a phenomenal place to do it.
For soccer matches, you can bet on win, lose, or draw. You also may place a variety of prop bets.
One of our favorite things about BAS is that they offer an intriguing range of unique promotions, just as 5Dimes did. You get to pick the promo you want. Some of your options include the Less Juice Package, 35% Free-Play Bonus (up to $700), the Kickback Program, the House Money Program, and more.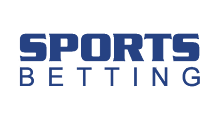 If you liked what you saw at BetOnline for soccer betting, then you will also love what SportsBetting.ag is offering. BetOnline bought SportsBetting.ag back in 2012, and turned it into a top-shelf sportsbook.
The basic layout of the site as well as the available betting markets are pretty much identical. In fact, you will even see the same navigation with "Top Leagues" and "Other Leagues." Once again, Player Props, Game Props, and Futures are available, but they are in their own section.
For the most part, promotions are also the same at Sports Betting as they are over at BetOnline. But this site also offers a special promo called "Odds Boosters."
Sports Betting explains, "Each and every day we will boost-up the odds on numerous sports betting markets. No matter the sport or wager type, the odds will be shifted in your favor; making the Odds Boosters section a must-visit every day. Odds Boosters will be displayed in the form of futures, props and parlays. Sports that will be covered range from Football to Cricket and everything in between. Even though the sports and bet types might vary, one thing will remain consistent – you won't find better sports betting value anywhere else."
So, if you are a value hunter, this is the site to place your soccer bets!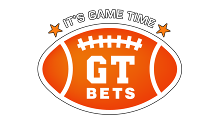 Our next suggested US-facing sportsbook for wagering on soccer is GTBets, which is short for "Game Time Bets." The site has been in business for more than a decade now, and is licensed in Curacao. Like BAS, this website has some unique promotions.
Scroll to "soccer" in the top bar in the sportsbook part of the site, and then look on the left, where you will see the full list of leagues you can bet on (there are a ton of them). For every game, you can place spread, money and total bets on the full game, first half, or first quarter.
When you make your first deposit to bet on soccer at GT Bets, you can receive a 100% Match Bonus up to $500. You then get another 50% up to $250 when you make your next deposit. You can also qualify for reload bonuses.
There is also a cool promo on this site for a Free ½ Point on some of your favorite teams. Alas, this promotion does not apply to soccer, but it is still worth mentioning in case you also bet on other sports.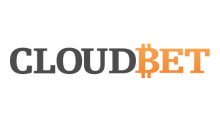 Those who want to use bitcoin to wager on soccer will want to consider signing up for an account at CloudBet. It is a secure, reputable site where you can get started by depositing Just 0.001 BTC. And since the site relies on cold storage for customer funds, you know your crypto money is safe.
When you click on "Soccer," you will first just see the live soccer betting. You need to click on "All Soccer" to expand it and see the full selection of soccer bets, live and otherwise.
It is so easy to navigate on CloudBet. Across the top, you can view:
In-Play
Today
Tomorrow
Competitions
Highlights
Outrights
Virtuals
There are lots of different bet types available, and they are also easy to find. Just click on the match you want, and you will see across the top:
Popular
Scorers
1st Half
2nd Half
Corners
Bookings
Specials
All
Each of those pulls up a whole category of bets. You can also choose whether to bet on 1st Half, 2nd Half, or Full Time.
This site has a crazy high Welcome Bonus of up to 5 BTC. You also will want to take advantage of the Thursday Deposit Bonus Promotion, which gets better and better as you move up in the CloudBet Loyalty Club tiers.
Something else that is going to blow your mind at CloudBet is their special Zero Margin Sports Bets Promo. This promotion is available for a number of sports, including soccer! CloudBet writes,
With its amazing bonuses and promotions, clean navigation, and a large selection of leagues and bet types, CloudBet is one of the best possible betting sites for soccer.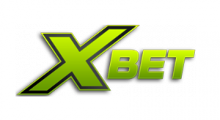 Xbet is a quality sportsbook run by the same spectacular team that runs MyBookie. So, they are another top recommendation for betting on soccer.
As far as we can tell, clicking on "Soccer" pulls up everything on one page, so be prepared to do a lot of scrolling, as there are plenty of matches to bet on.
One thing to notice for any particular match is the "X More" you can click on, where "X" is a number (i.e. "112 More"). As implied, this will bring up a whole lot of additional bets!
Joining Xbet, you can claim a First Deposit Sports Bonus as high as $500. Reload bonuses are as high as $250. Also check the "Contests" page for additional opportunities.
A Brief Introduction to Soccer
Now you know where to bet on soccer. But how do you bet on soccer? And why should you bet on it? In our in-depth guide below, we will answer all of your questions.
How popular soccer is in the United States depends on whom you ask. Speaking from a local perspective, soccer is a big deal here.
In fact, in 2018, a poll reported, "Soccer now nearly matches baseball's popularity. Seven percent say it is their favorite sport to watch, the highest that sport has registered to date. Only once before have at least 7% of Americans named a sport other than football, basketball or baseball as their favorite — and that was auto racing in 1997. (Auto racing is now down to 2% of mentions.)"
But if you were to ask someone from abroad whether soccer ("football") is a popular sport in the USA, they would probably tell you "no."
As popular as soccer is in the US, it is a way bigger deal in many other countries around the globe. In fact, it is woven almost seamlessly into culture in some locations (i.e. the UK), a ubiquitous part of everyday life.
Why Bet on Soccer?
Since you are reading a "101" article on this topic, we are going to assume the only football you're used to watching and betting on is the pigskin variety. Why try betting on the sport they call football across the pond?
At any time, there is always something going on.

Each league takes breaks, but their seasons are staggered in such a way that the sport is basically available to watch and wager on year-round. Not only that, but there are usually tons of matches scheduled worldwide. So, you will never run out of betting opportunities. That means that you can really focus in on shopping for value and taking only the best bets.

It is exciting to watch teams rise and fall in the rankings.

Can you imagine what it would be like if a tiny little club way down at the bottom somehow were to get into the Premier League? While you do not want to bet emotionally, there is no denying that following a sport like this can be a thrill. Association football makes us feel like any of us could win big.

There are numerous types of bets.

The next reason to bet on soccer is the tremendous variety of wager types available. Not only will this variety keep you from getting bored, but it also may provide you with opportunities to find value that you might not otherwise have.

Soccer games run about 90 minutes.

For a lot of people, this is a happy middle ground between games that run for shorter and longer periods of time.

Surprising upsets are common.

While this may sometimes throw you off your betting game, in other situations, it could be another window to opportunity. Some upsets are the result of flukes, but others might be predictable to someone who possesses unique insights.

Get into the spirit of supporting your nation.

For a lot of people, the fun of watching soccer involves supporting their country in international competitions, while also bonding with fans from around the world. If you get into betting on soccer, you might also enjoy this aspect of the game. Of course, if you are going to bet to support your nation, just remember that it may or may not pan out. Like emotion, patriotism is not a strategy, though it can be fun.
How are Soccer Leagues Organized?
One of the most exciting things about soccer is actually how it is organized. It is also one of the more confusing things if you are a total newbie. With literally (we are not kidding) thousands of clubs in individual countries, you can quickly become overwhelmed.
So, let's talk a bit more about how soccer/football leagues are organized. We will talk about England first, since that is probably the first place you think of when you consider this sport. Then we will talk about the USA.
By the time you're all done with this article you'll be all ready to bet on some soccer action! But how are you doing on your Virtual Sports knowledge? Just
make sure to check this out!
Also, you've read about BetOnline's promos and their soccer action, but did you know you can get a
Life Time Bonus
of
25%
when you use the code
LIFEBONUS
!
The English Football Pyramid
In England, there is a hierarchy of leagues. Most participants are English, but teams from the Isle of Man, Guernsey, Jersey and Wales also are a part of it. Typically, the system is referred to as the "pyramid." That pyramid contains an astonishing 140 leagues along with 480 divisions. Factor in the number of clubs per division or league, and you have thousands in all.
At the top of the pyramid is of course the famous Premier League. At the very bottom of the pyramid are all the little local clubs that you probably have never heard of.
The first six levels are:
Premier League
English Football League Championship
English Football League One
English Football League Two
National League
National League North and National League South
…and it continues from there.
The American Soccer Pyramid
Now you know how England structures things—but what about the USA? Here, the structure is also referred to as a "pyramid." It is governed by the United States Soccer Federation (USSF).
There are three divisions in this pyramid:
Men's Division I
Men's Division II
Men's Division III
These are the only professional divisions.
We should note that there is also amateur soccer, which the United States Adult Soccer Association (USASA) regulates.
Remember, those are just a couple of examples! For any given country, you will need to look up the local structures.
What is Promotion and Relegation?
Okay, now we need to touch on something that is a massive difference between USA soccer and association football abroad: promotion and relegation.
This system exists internationally in many countries, but the USA just does not use it.
What is it? Well, suppose you are on an English football team, and you are in English Football League Championship. You did well enough to finish as the highest ranked team in that league. That means that you get promoted to the Premier League!
But now imagine that you are one of the teams that finished at the bottom of the Premier League. That is not good. You are going to be relegated down to the Championship.
The exact number of teams that gets promoted ore relegated each season varies depending on the league or division. But regardless, the moves up or down are based largely on merit.
We say "largely" because money does play a role. If a team's budget is out of order, it can be hard to hold onto talent. And if a team loses talent, that team may get relegated.
And what makes it worse is that once a team is relegated, the press spends less time covering its games. Less money flows in, more talent may ebb out, and the team may have a really tough time getting back its glory.
Again, US soccer does not work that way. We do not promote or relegate teams based on their performance over here.
Instead, the USSF sets certain standards for the divisions and leagues. These include market requirements, field and stadium requirements, and requirements for financial viability.
This is what you are used to with US sports. But if you were not aware that things work differently abroad, you would be pretty confused!
Here are some of the implications of relegation and promotion:
Teams can rise and fall all the way up and down the pyramid, in theory! In practice, since money does play a part, such dramatic ascents and descents are not likely. But teams are more mobile within the UK pyramid structure.
The financial viability of a team may depend in part upon its placement on the pyramid. If a team drops down, you can assume their financial resources will take a hit.
Talent sometimes moves when teams move. A team that is strapped for cash may sell someone, and/or a player who does not want to drop down a league might abandon a team if it happens.
Teams do not "tank" like they sometimes try to do in American sports. Doing so would confer no advantage or reward. In fact, it would do nothing but deprive a team of media attention, money and talent.
If you did not know any of this, you might not realize what a shake-up it can be for a team to rise or fall in the rankings overseas. The impact on that team's performance the next season can be huge.
You also would not realize that a team abroad that is struggling has no reason to stop playing its best. In fact, it has a strong incentive to continue trying as hard as possible not to get relegated.
What are Some Top Soccer Events to Bet On?
Now that you know about promotion and relegation and some of the differences between soccer structure in the US and in other countries, you are probably wondering what events you can wager on.
With soccer, a better question is, "What can't you bet on?" You will be astounded by just how many matches sportsbooks are offering action on at any given time.
But what about major events?
FIFA World Cup

This is the most prominent event that takes place in the world of association football. It happens once every four years, and involves participation from teams from all over the globe. Recently, FIFA has been trying to make it a biennial event, though intense resistance makes this unlikely to happen.

FIFA Women's World Cup

We are focusing mainly on men's soccer in this post, but women's soccer is also big around the globe. The most important competition in international women's soccer is the FIFA Women's World Cup. To keep audience attention from being divided, FIFA schedules it the year following the FIFA World Cup rather than on the same year.

UEFA Euro

This is the biggest competition within the Union of European Football Association (UEFA). It happens every four years, like the men's and women's FIFA World Cups.

Copa America

This is a competition that also takes place every four years. Members of the South American Football Confederation participate to see which national team is the continental victor.

Asian Football Cup

During this competition by members of the Asian Football Confederation (AFC), it used to be determined who will go on to play in the FIFA Confederations Cup (see below). It remains the most important AFC event, and still determines which team is the top for the continent.

FIFA Confederations Cup

Not to be confused with the FIFA World Cup, this competition was a very important one, but it is now defunct. You cannot bet on it, but it is worth putting in this list since you will still hear people talk about it.

Olympic Games Football

Men's and women's football tournaments are part of the summer Olympics.

UEFA Nations League

European teams participate in this competition from four leagues.

Africa Cup of Nations

Every other year, the African Cup of Nations takes place to determine the continental champion.

FIFA Club World Cup

Again not to be confused with the FIFA World Cup, the FIFA Club World Cup happens every year, and pits seven teams against one another. The country hosting the event's national champions take part, as do each confederation's champion club teams.

UEFA Champions League

Also an annual event, this competition involves UEFA participants.

European Super League

The founding clubs in the Super League participate in this annual competition along with five qualifiers.

FA Cup Final

Taking place every year, the FA Cup Final is the culminating event in the Football Association Challenge Cup.

UEFA Europa League Winners:

This is yet another important yearly event for UEFA clubs.
As you can see, major events alone provide you with a lot of action. And all we have looked at here is international competitions. We have not even discussed national ones!
Popular Types of Soccer Bets
One of the best things about soccer betting is that there are so many different types of wagers you can place. In fact, you can find dozens. Here are a few examples:
Win, lose, draw

This is the most basic, straightforward type of bet you can place on football, and is pretty much self-explanatory. The match result or the 90 minutes result may be used.

Half Time Result

Abbreviated "HTR," this is just the result at Half Time rather than Full Time.

Half Time/Full Time (HT/FT)

Want to combine a wager on the outcomes at Half Time and Full Time? This is the way to do it.

Correct Score (CS)

Think you know what the exact score will be at Full Time? Try placing this type of wager.

Draw No Bet

A Draw No Bet or "DNB" situation simply describes what happens if teams tie and you get your money back.

Under/Over

With this type of wager, a certain number of goals is listed, and you try and decide whether the real number is going be "over" or "under" the amount.

Accumulator

This refers to a class of bets such as teasers and parlays. For each of them, you make multiple selections. If all of your selections win, you win a hefty payout. If one of them loses, you lose the whole thing.

First Goal Scorer

Who will be the first player to score in a soccer game? If you think you know, place this type of bet. Don't think anyone will score a goal inside normal game time? That is another wager you can make. This type of bet is often just referred to by its abbreviation, "FGS."

Last Goal Scorer

Not sure who will score first, but have a guess who will score last? You can make a last goal scorer (LGS) bet.

Each Way First Goal Scorer

Do you think you know that a player will score early on in a match, but not necessarily first? Place an Each Way First Goal Scorer bet, and so long as they score one of the first three goals, you win.

Both Teams To Score

Sometimes, you may not feel confident betting on which team will win or lose or which players will score earliest in a match—but you might at least feel sure both teams will score. Conversely, you may feel certain they will not both score. Either way, you can bet on it. Often, you will see this type of bet referred to simply as "BTTS."

First Scorer/Correct Double Score

One challenging type of wager to win is this one, also called "Scorecast." This wager is on the first goal scorer as well as the correct score. While the risk is substantial, the reward can be too.

Asian Handicap Betting

Abbreviated "AH," this type of wager is simply one with handicaps. In situations where there is a heavy favorite, AH betting can balance things out a bit.

Futures

Do you have a guess at the outcome of a match that will take place months from now, maybe even the result of a major competition? You can make a futures bet. Winning such a bet can be challenging since a lot may happen between the time you place it and the event. But the payoff can be worth it if you are successful.

Specific Player to Score

If you believe a particular player will score during a match, but you do not know how early or late, this type of bet may be just what you are looking for.

Goals in Both Halves

Do you think that goals will be scored in both halves of a game? You can wager on that possibility with this type of bet.

Penalty to Be Awarded

Wager on whether or not a penalty is going to be awarded during a match.

Number of Bookings

If you believe you know the number of yellow and red cards, you can wager on the booking points.

Number of Corners

If you think you know how many corners will be taken during a soccer game, you can place a wager on it.
The list above is far from exhaustive. Just wait until you see the lists of bet types at some of our recommended sportsbooks. You will never run out of exciting ways to wager on association football!
Can You Place Live Soccer Bets?
Live soccer betting is not only a thing, it is very popular. While a game is in progress, you can try betting on things like Next Player to Score, Time of Next Corner, Time of Next Goal, and so on.
If you are good at interpreting what is happening live on the pitch, you may find some amazing opportunities even during matches with clear favorites.
Soccer Betting Strategies
As with other sports you bet on, you will have the best chance at winning if you go in with a strategy.
The technique called "laying the draw" is a popular one. This strategy may be appropriate if the favorite is the home team, and generally is first to score.
Something else a lot of people like to do is wager on low bookings late in the season.
Some people also like to consistently back favorites or underdogs, but we feel this is not much of a strategy. Instead, you should conduct an in-depth analysis of each team to place an informed wager.
No matter what approach you take, always remember to shop the odds! We will discuss more on that below.
Soccer Betting Mistakes to Avoid
Many of the mistakes that punters make when betting on soccer are the same as those they make when wagering on other sports.
They may believe whatever sports pundits say, and not do their own research. Or they might mismanage their bankrolls, or bet on emotion.
Failing to shop for value is one of the biggest mistakes. Simply knowing a team is likely to win does not mean that you should bet—the odds need to be worth it. If you do not shop for value, in the long run, you will be unsuccessful.
Overlooking the vast selection of different bet types available for soccer is another mistake. In situations where you might not find value betting on win, lose, or draw, maybe you can find value betting on the first goal scorer or something else.
Speaking of vast selections, it is worth bringing up the numerous leagues, divisions and clubs you can bet on.
It is a mistake to overlook some of the less well-known participants in soccer. If you are not finding value betting on major teams, it may be worth going off the beaten path.
At the same time, you need to make sure you are doing your research. If you are not familiar with a particular league or club, you should not just charge blindly in.
On that same note, do not forget that different league structures have an impact on teams! A team that is struggling in the US may have different assets, expectations, and motivation than one that is struggling in the UK.
Get Started With Soccer Betting Now
Now you know all about the thrilling sport of soccer and how you can start betting on it now. Ready to jump in? Click on any of the links in this post to go straight to our recommended soccer betting sites where you can open an account and claim your bonus. Join more than one site so you can shop the odds and find the best value!
And Don't Go Forgetting to Check These Out!