Handball Betting 101: Where to Bet on Handball Online
Remember in 2020 when just about every major sport was cancelled or delayed because of the pandemic? While you were looking for other things you could wager on , you might have noticed handball was among the sports still running.
Maybe you already indulged your curiosity and placed a few handball bets last year. Maybe perhaps you jumped into Russian table tennis or weather betting instead.
Regardless, you may still be wondering what handball is, how it is played, and whether it is worth betting on.
Actually, handball is a very exciting sport, and it is a shame it is so overlooked. Once you dive in, you might find that is your new favorite thing to bet on. In this guide, we will tell you everything you ever wanted to know about handball, and point you in the direction of some quality betting sites offering competitive odds for handball betting!
What is Handball?
Handball is the modern version of a sport with a history dating back thousands of years. It is sometimes called "European handball" (in contrast with "American handball," which is something else altogether), "team handball," or "Olympic handball."
Teams face off on a court and attempt to make goals by passing a ball. The sport's popularity comes in large part from its fast pacing and compelling action. In multiple respects, it is similar to basketball.
How Handball is Played
Here are the basics of handball game play:
Handball is typically played on an indoor court measuring 131 feet by 66 feet. On either end, there is a goal surrounded by a goalkeeping zone. That zone measures 20 feet.
There are two teams in a match. Each team has seven players.
One player on each team serves as the goalkeeper.
There are two periods in a match. Each period lasts 30 minutes.
The aim of the game is to achieve more goals than the other team in order to win the match.
The ball used in handball is small, round, and can be held in one hand.
If one is not the goalkeeper, one must keep one's feet out of the goalkeeping zone. In order to score, one must throw the ball into the goal. There is something called a "dive shot" that one may use to score, but this does not involve crossing the d-line.
An outfield (not goalkeeper) player can contact the ball with any body part, so long as it is above the knee.
A goalkeeper is allowed to leave the goalkeeping zone, but not with the ball in possession.
Players in possession can attempt to shoot a goal. Alternately, they can pass the ball to another player, or they can travel with it. But they need to dribble as they do, going no more than three seconds or three steps without doing so.
There are rules in handball against tripping, hitting, or grabbing. If players break these or other rules, the results can be fouls. If there is a foul, the opposing team often will receive a free throw.
All told, handball's basic rules are pretty easy to pick up on. And since there are not a lot of players on each team, following the action is not too difficult either. So even if you have never watched a single handball match in your life, there is no need to feel intimidated.
History of Handball
You may be wondering how handball got its start. While the modern version of handball began in the 20 th century, handball's predecessors have been played for thousands of years. The ancient Greeks and Romans appear to have played similar games. It also appears that games like handball were enjoyed throughout Europe in medieval times.
It was in 1906 that Danish Olympic medalist Holger Nielsen came up with the first set of written rules for the game. But most people feel that modern handball's real birth date is October 29th , 1917. That was when Max Heiser, Karl Schelenz, and Erich Konigh published a modern set of rules. On December 2 nd of that year in Berlin, an official match took place. It is regarded as the first in history.
A couple years later in 1919, Schelenz made some revisions to the rules. The first international men's handball match took place in 1925, featuring players from Germany and Austria. The first international women's handball match took place in 1930, once again between German and Austrian players.
International interest in handball was growing by that point. That is why the International Amateur Athletics Federation came up with an official set of international rules in 1926.
Two year later, the International Amateur Handball Federation came into existence. In 1946, the International Handball Federation was started.
Initially, most handball matches were played outdoors on fields rather than indoors on courts. That was also the case for the first appearance of men's handball in the Olympics in 1936.
It was in Scandinavia that indoor handball became popular over the decades that followed. Today, this is the more popular setting for the sport, but sometimes you will still see field handball in play.
Handball Events to Wager On
Now you know more about the history of handball as well as how this sport is played, but what handball events can you wager on during the year? As you probably realize, you can bet on handball during the Summer Olympics. But that is just one opportunity to wager on this exciting sport.
International championships are organized by the International Handball Federation (IHF). These include:
The IHF World Men's Handball Championship
The IHF World Women's Handball Championship

These two competitions take place in odd-numbered years.
There are also continental competitions organized by the five federations of the IHF:
Asian Handball Federation
African Handball Confederation
Pan-American Team Handball Federation
European Handball Federation
Oceania Handball Federation
On a national level, there are numerous handball competitions held by the various leagues. Some examples of these leagues and competitions include:
Handball Liga Austria, Bundesliga Männer (men), Women Handball Austria, Bundesliga Frauen (women), Österreichischer Cup (men, women) (Austria)
Czech Handball Extraliga (Czech Republic)
England Handball Association (England)
Handball-Bundesliga, Handball-Bundesliga (women) (Germany)
Handbollsligan (men)/Svensk handbollselit (women) (Sweden)
Australian Handball Club Championship, Handball League Australia, Australian National Handball Championship (States) (Australia)
USA Team Handball Nationals, USA Team Handball College Nationals (USA)
Japan Handball League (Japan)
Angola Men's Handball League (men), Angola Women's Handball League (women) (Angola)
Men's Championship, Women's Championship, Women's Handball Cup, Men's Handball Cup, Women's Handball Super Cup, Men's Handball Super Cup (Russia)
First League (men), First League (women), Second League (men), Second League (women) (Montenegro)
Those are just some examples. You will find many more around the globe to watch and bet on.
Why Bet on Handball?
If you are curious about handball, you already have a good reason to bet on it. Placing some wagers is a great way to really dive into that curiosity and experience the thrill of this game at its fullest. But you might be wondering whether there are any other specific reasons why handball betting might be appealing to get into. Let's check it out.
Handball is a fast-paced, exciting game. If you like the pacing of basketball, you probably will find handball appealing for similar reasons. Scores rack up quickly, and things can change in an instant.
It is relatively easy to learn how handball works. One of the best things about handball is its utter simplicity. There are not a ton of rules, nor is there a lot of jargon to pick up on. The goal of the game is simple, as is the game play. And the teams are small, so keeping track of what is happening on the court is easy from a visual standpoint. If you find yourself sometimes overwhelmed by the complexity
of some other sports, handball may be a breath of fresh air. After you have watched a few matches and done a bit of research, you may feel ready to start making your first bets.
Handball gives you something different to bet on. While baseball, basketball, NFL, and soccer are all popular favorites, sometimes you want to take a break from what is familiar and try something else. Handball can add the spice of variety to your betting routines.
It was still possible to bet on handball during the pandemic. There were eventually handball event cancellations in 2020, but we remember bookmakers continuing to offer action on handball matches for a while last year after other sports were cancelled or postponed. If there should be another lockdown in the future, maybe some handball matches will still be available if you are looking to place some wagers.
There is usually something to bet on. Handball is a popular sport around the world, and there are often more than a dozen matches you can wager on at a given time. So, you shouldn't find yourself getting bored, or low on opportunities to potentially make some bank.
You can find great value sometimes. Sportsbooks invest time and money into generating odds that will give them an edge, rather than you. Naturally, they focus the most on the big sports that the majority of bettors gravitate toward. That is where there is the most money to be made. They may spend less effort coming up with handball odds. You, on the other hand, can become an expert in handball handicapping. If you do, you might develop an edge and find situations where teams are under- or overvalued. That is where you may have an opportunity to profit.
Once you begin watching handball and betting on it, you probably will be able to think of more than a few other great reasons to wager on this sport!
Types of Handball Bets
Some of the types of bets you can place on handball include:
Straight to-win

This is where you pick which team you think is going to be the winner in a match of handball.
Spread bets

This is the same as handicap betting. Points are added or removed in order to even out the odds a bit. Spread betting is popular when there is a heavy favorite.
Over/under

You can place a wager on whether the score of a given handball match will be above or below a certain total.
Futures

If you think you know what the outcome of a handball match or tournament slated for the future will be, you can place this type of bet well in advance.
Props

You may sometimes have the chance to place bets on things that do not directly involve the outcome or final points for a match. These are called "proposition bets," or just "props" for short.
Live bets

Handball is a very exciting sport to watch live; you may be astounded by how high scores can climb. What better way is there to immerse yourself fully in that thrill than to place wagers as a match is unfolding? That is what you can do with live bets, also called "in-play" bets.
Accumulators

Another type of wager you can make on handball is an accumulator bet such as a teaser or parlay. When placing an accumulator bet, you pick multiple selections you think will win. You combine them all, and then you wait to see what comes to pass. If you are lucky and every one of your bets is a winner, then you win the whole accumulator. But losing just one selection costs you the whole accumulator. These bets pay great when they are winners, but it does not happen often.
Tips for Betting on Handball
Here are a few quick recommendations for betting on handball:
Learn as much a you can about the game

It is tempting to dive into something brand new without fully understanding it. But the more you grasp about strategies on the court and the better your comprehension of the rules, the more likely you are to win your bets.
Research the teams and players

Check out their stats, particularly with respect to recent performance. Also look at head-to-head data.
Check for injuries

Handball is not as violent as some other team sports, but injuries are still possible. Since each person on a 7-player team plays an essential role, even a minor injury for one person can have a pivotal role on the team's performance.
Watch out for fatigue

Schedules for handball can be intense, and teams can easily wear out when they have a lot of games or travel in a short period of time.
Shop the odds

When you bet on handball, you should do so when you find value in the odds. That may take some research, not only with respect to making predictions, but also with respect to hunting down the best odds.
Where to Bet on Handball
Now that you know more about handball, you probably are excited to find out where you can wager on it. Here are top five of our recommendations for handball sports betting sites.

Bovada isn't just the best-known US-facing sportsbook online, it is also our longstanding personal favorite. When it comes to betting markets, reliable and fast payouts, and solid customer service, the site is pretty hard to beat.
You can wager on handball at Bovada. At the time of this writing, we are seeing action on International – MOL Liga – Women, International – European League – Women, International – Champions League, Spain – Liga ASOBAL, Sweden – Handbollsligan, and more. It is a pretty big selection! You can place spread, win, total, and multiple bets.
When you open your account on Bovada, you can grab a $250 welcome bonus to use on sports betting. If you deposit bitcoin, you first crypto deposit can score you a $750 bitcoin welcome bonus. Bovada also offers a rewards program through which you can earn points while wagering on handball and other sports. You can redeem points for cash.

BetOnline and SportsBetting, we will discuss simultaneously. Why? Because the company that owns and operates BetOnline bought SportsBetting in 2012, and has run it ever since. SportsBetting was struggling prior to the acquisition, but since 2012, the site has been doing great. The betting markets, bet types, features, and even the layouts of the two sites are very similar. So, let's see what they are offering with respect to handball.
We are seeing the same handball leagues available to bet on at both sites right now. As of the time of this writing, that is leagues in France, Germany, and Spain.
As for types of bets, you can place spread, money line, total points, team points, and futures wagers. Other bet types that are available include parlays, round robins, if bets, reverse bets, teasers, and pleasers. We are loving this big selection!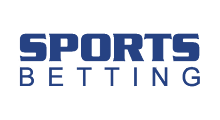 What types of bonuses and promotions can you claim at BetOnline or Sports Betting? On both sites, you can claim a 50% welcome bonus up to $1,000 when you open your account. When you make subsequent deposits to top up your funds, you can claim 25% reload bonuses.
Depositing cryptocurrency gives you the chance to claim an even bigger bonus. The welcome bonus for crypto deposits is 100%, and the reload bonuses are 35%.

Another site we can highly recommend for wagering on handball is GTBets, or "Game Time Bets."
Since 2011, GTBets has made a name for itself in the US-facing sports betting market for its wide selection of sports and its unique promotions.
At the time of this writing, we see handball bets for Sweden – Allsvenskan, Spain – Liga ASOBAL, Russia – Superleague, and France – LIDL Starligue. Bet types include spread bets, money line bets, totals, parlays, round robins, teasers and if bets.
When you sign up to wager on handball and other sports at GTBets, you can get a 150% bonus. There are automated bonuses when you reload your account. These can range from 5% to 50%.
We also recommend that if you like to wager on basketball and NFL as well, that you check out the unique promotion for free points on your favorite teams.

Like GTBets, Everygame is a site we have grown to love in large part because of their cool promos. Their fairness and betting markets are also big draws. Handball is among those markets.
At the time of this writing, we see action on more than a dozen matches. Additionally, you can wager on which team will win the next Champions League tournament.
Signing up to wager on Everygame allows you to claim a match bonus up to $200. You can pick any of the following: 200% up to $50, 100% up to $100, or 50% up to $200. A $20 free bet sign-up promotion is available as well!
Also consider taking advantage of the following promos:
$500 Present for their monthly Odds Hunters
20 x $50 Parlay Free Bets
$1K Monthly Parlay Prince
At the time of this writing, Everygame is also celebrating its 25 th anniversary. To commemorate 25 years, there is a 25th Anniversary Party Giveaway. Throughout 2021 and moving into 2022, there are monthly giveaways of 25 cash prizes. If you are lucky enough to snag one of these, you will get $250.

While some of the sites we have already recommended accept crypto deposits, one site we like that aims its services exclusively in that direction is Cloudbet.
The minimum deposit on Cloudbet is 0.001 BTC. You can play anonymously, with your funds safe in cold storage.
Handball is among the numerous betting markets that Cloudbet makes available. We love how the site organizes events, making it easy to click through and find what you want by choosing from the menu: In-Play, Today, Tomorrow, Competitions, Highlights, Outrights.
Some examples of what you can bet on include Superleague, Liga ASOBAL, Damehandboldligaen, and EHF European League, Women. All told, it is a very big selection, so you should find no shortage of opportunities.
Also, are you a high-roller? If so, rejoice! When you sign up to wager on handball at Cloudbet, you can claim a welcome bonus as high as 5 BTC. That is positively enormous.
Why Join More Than One Sportsbook for Handball Betting?
We suggest that even if you get started by wagering on handball at just one website, you branch out and join a few more at some point down the line. Signing up on more than one handball betting site gives you the chance to grab more bonuses and promotions. It also makes it fast and easy to shop the odds and place a wager where you find the best value—even if you are in a rush in-play. You do not want to be scrambling to open an account and transfer money so you can place a last-second wager at a site with superior odds. You want to already have an active account and a ready bankroll waiting for you when the moment comes.
Handball Glossary
Now that you have had an opportunity to learn where you can bet on handball, let's go over some common terminology. That way, you will have a bit of a head start as you start watching and wagering on this game.
Corner Throw

If a defending player other than the goalkeeper plays the ball over the goal line, the attacking team is awarded a corner throw. As the name implies, the player that is performing this throw stands in a corner of the court.
Court player

This is any player except for either goalkeeper.
Dive shot

In order to score a goal, one must throw the ball in. To try and launch the ball across a long distance, a player may perform a "dive shot." This does not involve crossing the goal line in any fashion. But it does involve leaping up off the ground in the direction of the goal while throwing the ball.
Dribble

Players in handball may dribble. But they cannot double dribble (you are probably familiar with this violation from basketball).
Free throw

If a team breaks the rules of handball, the opposing team may be awarded a free throw.
Free throw line

This is a line for free throws. It runs parallel to the goal line.
Goal

To achieve a goal, a player must throw the ball between the uprights. It also has to pass under the crossbar.
Goal area

This is the area around the goal that only the goalkeeper is allowed inside.
Penalty throw

This is a throw from behind the penalty throw line.
Referee's throw

If play is interrupted, the referee may perform a throw.
Throw-off

At the start of the game, there is a coin toss to determine which team gets the ball to begin the match. The team that wins makes the throw-off. During the throw-off, each team occupies its side of the court. The minimum distance between the defense and the ball is 3 meters. Any time a team scores a goal, there is a new throw-off. After half-time, there is also a throw-off.
Throw-in

If the ball goes out of bounds, there is a throw-in.
While that is not an exhaustive list of all useful terms to know in handball, it should be sufficient to get you started. Again, this is a fairly simple game to learn.
Bet on Handball Now
Ready to dive into the fast-paced action of handball? To get started now, click on any of the links in this article to sign up on our recommended handball betting sites. Claim your bonuses, research your bets, and shop the odds for the best results. Good luck!