How to Use the Prop Builder Feature at Online Sportsbooks
Wish you could make more prop bets online? Some online sportsbooks offer generous selections of prop bets for popular sports, but others are lacking in this department. A few of our favorite betting sites are now offering a cool feature called a "prop builder" that lets you come up with your own custom proposition bets.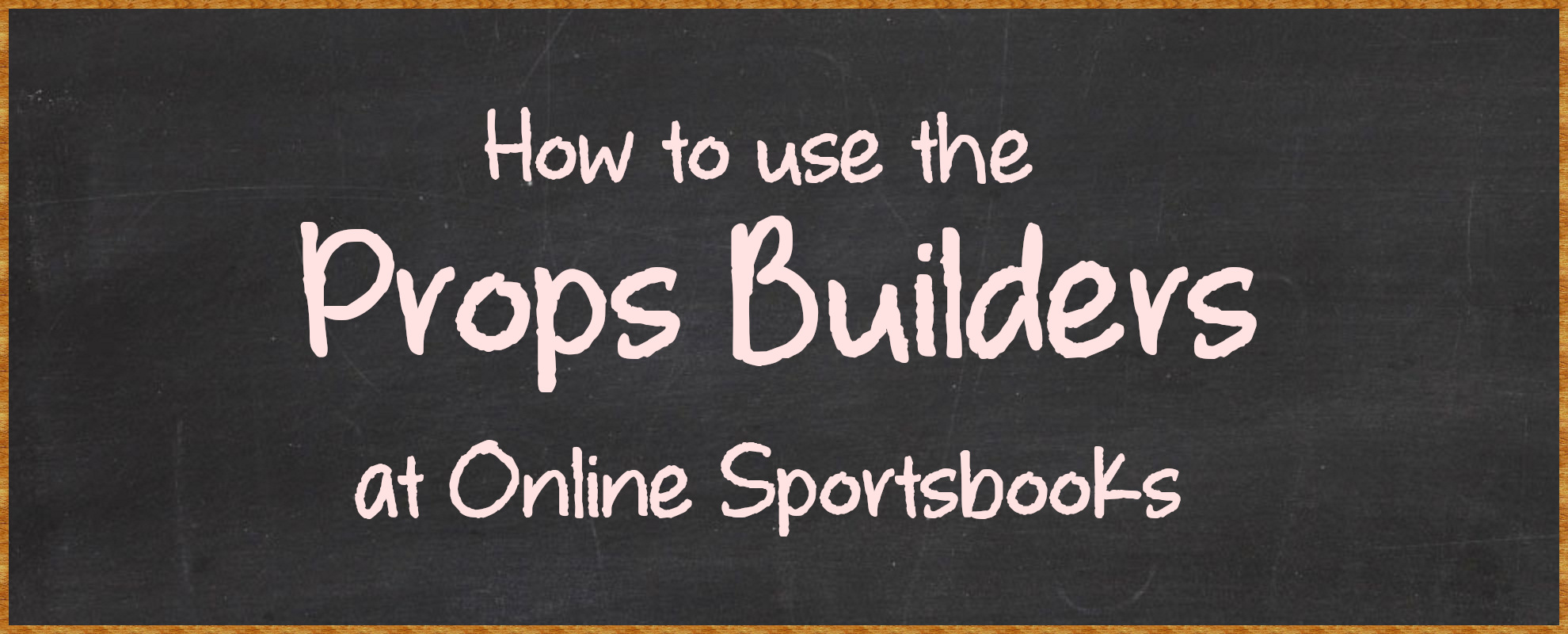 In this guide, we will introduce you to sportsbooks that offer this feature and teach you how to use it. But first, let's go over some basics.
What are Prop Bets?
Proposition bets, called "props" for short, are any wagers on events that do not have a direct impact on the outcome of a match.
So, wagers on the winners of events are not prop bets, nor are wagers on points scored. Those types of bets are in separate categories.
The best way to understand what props bets are is to take a look at some examples. Any of the following would be proposition wagers:
The first team to score in a game.
The first player to score in a game.
How many passing yards a specific player will have.
Which player will win rookie of the year.
How many assists there will be.
Which team will win the coin toss.
What type of Gatorade will be poured over the head of the winning coach.
and so on!
The types of prop bets available depend on the sport being played, and sometimes also on the specific sporting event.
What is a Prop Builder?
A prop builder is just what it sounds like. It is a feature that lets you build your own proposition bets based on custom inputs.
Before prop builders came along, you just had to hope that the specific wager you wanted to take was available. If a sportsbook did not happen to offer the exact action you were looking for, you were out of luck.
But now, you can specify the event, the player, and the statistic you want to bet on. After you finish building your prop, you specify your stake and submit your bet. It is fast, easy and fun. In fact, between you and me, it can be borderline addictive so make sure you have a solid money management plan heading in and put a cap on how much you will bet for the day.
Why Use a Prop Builder?
Always place the exact bets you want.

As we just mentioned, in the past, either the prop you wanted was offered or it wasn't. If it wasn't, you could not wager on it. Now, you can wager on just about anything!

Create opportunities for yourself.

One of the coolest things about prop builders is that you can literally create chances to win. Maybe you happen to have really specific insights about a particular player with respect to just one of their stats. With a prop builder, you can leverage that knowledge by building a bet around that player and stat. Anywhere you have an edge, a prop builder can help you capitalize on it.

Get creative and have a great time.

Another reason to use prop builders is that they are just plain fun! You will love discovering all the possible ways you can customize your bets.

Design your own accumulators.

Sportsbooks may let you add multiple custom props to accumulators. That means you can customize your accumulator wagers. As you know, accumulators are notoriously hard to win. But think about the opportunity that building custom accumulators gives you. You can be highly selective, creating and adding only selections you feel confident about.

Enjoy a more personalized betting experience.

One more thing you will like about prop builders is that they make the whole betting experience feel more individualized. In the past, you were confined to the bets that sportsbooks thought would entice the average punter. But now, you get to enjoy an experience that is uniquely tailored to you, by you.
Recommended Sportsbooks for Customized Prop Bets and How to Use Their Prop Builders
Now that you know why prop builders are awesome, let's check out some trusted online sportsbooks that offer them.
For each, we will explain how to use the prop builder step by step. In some cases, the steps are the same, because the interfaces are identical.
Even where there are differences in the interfaces, we notice the overall process still appears to be much the same from site to site. We expect that the underlying software may be the same in all cases, but we are not certain this is the case.
While this is being written, it's
March Madness
Time where you'll find some amazing Props Bets, so make sure you also check out "
The Best Sites to Bet on the March Madness, 2022
"
Also, don't forget when you're checking out all of these sites is the fact that you can get a
LIFETIME Reload Bonus
over at BetOnline when you use the promo code
BOL1000
!
How to Use the Prop Builder at Bovada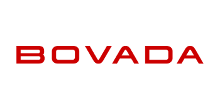 If you had to ask us to recommend just one and only one sportsbook, we would have to go with Bovada. You might be thinking, "Bovada? Again? Everywhere I go I hear about these people." But there is a good reason for that—a lot of good reasons. This site is unrivalled concerning its transparency, its reliability, and its high degree of trust. We have had one great experience after another with Bovada, and are sure you will too.
It comes as no surprise that a site that is always so on top of its game was one of the first to introduce a props builder. You can use it to build bets for NHL, NBA, NCAAMB, NFL, MLB, EBL, NCAAFB, and several soccer leagues. To get to the props builder in the sportsbook, click on "Player Props."
Here is how you can build a customized prop bet using this tool.
Choose a sport from the list you see across the top of the interface.
Choose "Build mode" (there are also "Quick picks" if you want to save time rather than customize your props).
Select a game from the dropdown you see directly below that.
Choose "Stat," "Combined," or "H2H." "Combined" supports up to two players.
Pick a statistic. The options available depend on the sport you are betting on. So, for NBA, for instance, you will see:

Assists
Blocked Shots
Points
Pts + Reb + Ast
Reb+ Ast
Steals
Total Rebounds
Three Point Field Goals Made

After you pick your stat, you will see "Will have at least" with a number displayed. You can click the + or – to add or subtract to the number. As you do that, keep an eye on the odds, which will automatically adjust.
If you are satisfied with your custom prop bet, you can click "Add to bet slip."
Review your prop bet, input your stake, and then click "Submit bet."
That is it! You have just submitted a fully customized proposition wager that you built from scratch!
Wondering how to use "Quick picks" on Bovada?
Choose a sport.
Choose "Quick picks."
Below where you selected "Quick picks," you will see a couple of dropdowns. You can use these to select a game and/or a player. If you make selections in these dropdowns, it will filter the list below accordingly.
Below the dropdowns, you will see tabs for types of bets and stats. Exactly what displays here will depend on the sport you are building the prop for. So, let's say, for example, you are betting on NBA. The options available include:
Game markets
Over/under
Player doubles
First point
Points
Rebounds
Assists
3pt fg made
Combo stats
Parlays
Specials
Exotics
Game props
Head to head
Blocked shots
Steals
Choose which of these you want.
Click on the game you want below that, if you did not already select it from the dropdown list.
You will see a list of bets you can make at that point. Select the one you want.
The betting slip will display. Now you can put in your stake and then click on "Submit bet.
As you play around with the Bovada props builder, you will discover that there is more than one way to navigate to/build the exact wager you want.
For instance, let's say you are interested in the San Antonio Spurs @ New Orleans Pelicans game that is scheduled for today at the time of this writing.
If you leave "All Games" displaying under the dropdown, you can click on the game under "Game markets." It will then expand, and you can view the relevant wagers. You can then navigate to "Over/under," "Player doubles" or other tabs. For each of these, you can again click on the San Antonio Spurs @ New Orleans Pelicans game below to see what is available.
Alternately, you could select the San Antonio Spurs @ New Orleans Pelicans game from the dropdown. That filters out all other games. You can then click through the tabs for the different types of bets.
The same applies to players. You can either filter to find only that player's bets, or you can just select the player manually from the interface each time.
We recommend that if you do not know for sure exactly what you want to bet on that you ignore the dropdown filters. Just browse around and get ideas.
If you do know exactly what you want, the filters will save you time and simplify the interface. So, for example, if you are just interested in betting on Dejounte Murray in the upcoming game, select his name and the game in the dropdowns.
You can then jump quickly through all the prop bets you could place on Dejounte Murray for that game for his points, assists, rebounds, etc.
We will not give step-by-step instructions for Quick Picks for the other sites we recommend since we are focusing on building your props, but you will find the same basic type of feature at other sportsbooks that offer prop building.
Bonuses at Bovada
We would be remiss not to mention that you can claim some great promotions when you bet at Bovada. When you sign up, you can get a $250 Sports Welcome Bonus. If you deposit bitcoin, the amount jumps to $750! There are also hefty casino welcome bonuses ($3,000 for USD, $3,750 for bitcoin), plus a VIP Program to Earn Points for Cash-Back.
How to Use the Prop Builder at BetAnySports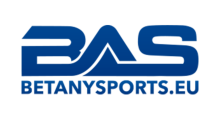 Are you a high roller? Then you may want to check out the prop builder at BetAnySports, also known as BAS. This site essentially replaced the legendary 5Dimes.eu after that site shut down. No, there is no direct connection between them that we are aware of. But BAS uses the same software that 5Dimes did. You will find their betting markets, bet types, and promotions are similar as well.
Here is how you can use the props builder at BAS:
Navigate to "Props" to find the props builder.
Pick any of the sports leagues you see listed. As on Bovada, BAS offers NFL, MLB, a variety of soccer leagues, and more.
Choose STAT, H2H, or TRIOS, depending on whether you want to wager on a stat for one player or wager head-to-head or on three players.
Choose a player and a statistic to customize.
When the betting slip comes up, input the amount you want to wager, and then submit.
Promotions at BAS
One of the top reasons we recommend BAS to bettors is the awesome promotions they offer. When you join, you can choose any of their promotional packages.
The options include the Less Juice Package, 35% Free-Play Bonus, the Kickback Package, the Casino Rebate Program, the House Money Program, and FREE Lotto Tickets.
We particularly recommend the Less Juice Package, which reduces the vig across a range of betting markets. This is a great way to spend less on your prop bets and boost your bottom line.
How to Use the Prop Builder at BetOnline.ag

BetOnline.ag has become one of the top sportsbooks serving the US and Canadian markets. Right after you think of Bovada, you probably think of BetOnline. You cannot beat them for credit card processing, and their customer support team is amazing.
BetOnline's prop builder is very similar to Bovada's, but there are some minor navigational differences. So, we will keep the instructions below brief.
Navigate to Player Props.
You will see an interface that looks a lot like Bovada's. But you will not see the dropdown for Quick Picks/Build Mode. Instead, there is a little icon next to the filters for games and players that looks like a wrench. It says "Build" under it. Click on it to bring up the build interface.
Choose between Stat, Combined and H2H.
Add your players, choose your stats, and input the remaining details.
Input your stake and submit your betting slip.
Bonuses on BetOnline
Grab a 50% Sports Welcome Bonus when you sign up for your account. If you make a crypto deposit, you can get a 100% Match. There is a $3,000 Welcome Bonus for the Casino side of the site. When you reload your account for sports betting, you can get a 25% or 35% Bonus, depending on whether you deposit fiat or crypto.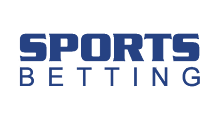 The company that owns BetOnline purchased SportsBetting.ag when the site was suffering years ago. After resolving its financial issues, the company turned it into a site that is every bit as phenomenal as BetOnline.
Once again, we have a prop builder that is very close to the others we have looked at, but with some slight differences in the interface. Here are the basic steps.
Click on "Player Props" in the menu on the left-hand side of the sportsbook (not "Game Props").
Choose the sport you want from the selection at the top of the interface.
Directly below the list of sports, you will see tabs for "Build," "Quick Picks," and "Over/Under." Click on "Build."
You have several options for adding players. By default, the site has "Popular Players across all teams" selected in the dropdown. You will see them below. If you find what you are looking for, you can click the + icon to add them to your custom bet.
If you do not, you can either search for a player using the search box, or you can click the dropdown and choose a specific game.
When you pick a player, you will see them added to your wager on the right. Choose Stat, H2H, or TRIOS, pick your stats, and put in your numbers. Click "Add to bet slip."
Put in your stake and submit your slip.
Even though this is essentially the same prop builder that you will find on the other sites, we feel that the user interface at SportsBetting.ag is far superior to what you find on most other online sportsbooks. Everything is displayed more clearly, and navigation is more intuitive.
Bonuses at SportsBetting
You can get a 50% Sports Welcome Bonus on this site, or a 100% First Crypto Deposit Bonus. Other bonuses include a 10% Crypto Boost, a $3,000 Casino Bonus, a 25% Sports Reload Bonus, or a 35% Crypto Reload Bonus.
How to Use the Prop Builder at MyBookie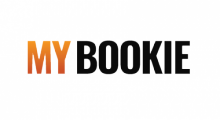 MyBookie is a sportsbook known for reliable payouts, an excellent customer loyalty program, fantastic customer service, and numerous betting markets.
This site offers the same props builder you will find at SportsBetting with an identical interface and navigation. So, there is no need for us to write out the steps.
Joining might sound a little redundant if you are signing up at SportsBetting, but you can claim additional promotions at MyBookie.
Those bonuses include a 50% Sports Welcome Bonus, a 150% Casino Bonus up to $750 on your First Deposit, and a 25% Sports Reload Bonus up to $500. If you prefer, you can also claim a 10% Cash Bonus up to $200 rather than the 50% Welcome Bonus when you sign up, which is cool.
Build Your Own Customized Prop Bets Now
With prop builders on online sportsbooks, you have the chance to create opportunities to profit based on your expertise. You can build your wagers around your specialized knowledge of different players and stats, and have fun with a personalized betting experience.
If you are ready to begin, click any of the links in this post to visit our recommended sportsbooks and use their prop builders. As always, we recommend you join more than one so you can shop the odds. Have fun building your proposition bets!
And Don't Try to Cut Out Without Also Taking a Look At These!