Some Of the "Odder Sports" Offered by Bovada
The "Wide World of Sports" is called that because it really is. The world is a huge place and there are so, so many sports for all of us to get into and bet on, we just seem to get stuck on the same few for most of our lives.
Over at Bovada, they seem as though they may be trying to close that gap on their own with quite the offering of sports and events that you can wager on that you may not have thought of!
They really do seem to have it all covered over there from the sands of Tropical Beaches to the cold hard clay of the Czech Republic.
If something were to unfortunately happen to our Major League Sports once again, (the Covid still isn't under control!) maybe we can find you something new to follow along with!
This is obviously a "
Bovada
" centered article, so there's just going to be a bunch of links to it.
Did you know however, that by joining up with them right now you can get yourself a
Welcome Bonus
of up to
$250
if you use "cash" for your deposit, or even turn that into
$750
if you use bitcoin and use the code
BTCSWB750
? It's true!
Beach Volleyball
Did you know that the AVP or, Association of Volleyball Players was even a thing? Did you know there's actually a season and people follow this religiously? It's true!
Apparently, there is a following for some Beach Volleyball and some people are really into it. The game plays like you would think it would, just like it was back in high school, with the exception of you only having 2 players per team and the players on each team separated by gender.
Normally, the season here was very long, lasting just over a bit for a calendar year with some obvious overlap, although the sport did have some changes this year due to the Covid pandemic. Will the incredibly long season return for players and fans alike? Only time will tell. As it was this year the "season" turned out to be a whole bunch of Tournaments that were played over various weekends throughout the year following many bracket style games.
At this time at Bovada all of the bets being accepted for it seem to be for straight wins for particular players with the odds floating around -120 and -140 or EVEN depending on your chosen player.
Is There a Real Following? Is it Worth Getting Into?
Well, it's obviously not nearly as large as some other sports, but with prizes during the season coming out to around $700,000, it's not really something to sneeze at either! While maybe not the largest of prizes around, we'd gladly take them!
To watch a bit and see if you'd be into it, all of the matches are available to check out on Amazon Prime as well as some matches on NBCSN.
Cricket
This one may be for our friends that are over in other parts of the world. Over here in the US, we know what cricket is, but that's about it. "Hey, let's fire up the barbeque and get a game of Cricket going on," is a sentence that has never been spoken by a true American.
We're not making fun though! We can see that the people in other places apparently love it with a huge following from such countries as Australia, New Zealand, South Africa, England, and more!
Cricket is always played outdoors so the "season" takes place at various times throughout the year depending on the country to coincide with the drier months. Places that are more tropical will head on outside and play all year round.
England seems to be the head honchos of the circuit with the big league, the "County Championship" being held in England with the season running approximately 6 months of the year.
Is There a Real Following? Is it Worth Getting Into?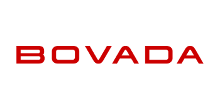 Right now over at Bovada there are plenty of matches going on for the bettor to place their wages on from teams from all over the world.
You can sometimes catch a cricket match on ESPN+, although you may have better luck on a subscription service such as Sling TV.
Cycling
The world of cycling, at least for us Americans took a big hit with Lance Armstrong and his shenanigans, but most of those that are into the sport are still faithful through and through.
Ask any casual person to name a cycling event and you'll more than likely hear, "The Tour de France". Ask for another and you probably cannot get one although that's not to say that they do not exist.
Right now at Bovada you can absolutely gamble on the upcoming Tour that should be occurring in 2021 with odds ranging from +125 to "are you on drugs? There's no way that guy's going to win!"" style odds.
Is There a Real Following? Is it Worth Getting Into?
Beyond these 2 previous paragraphs, there's just not a lot to say about cycling. It seems to be the kind of thing that you are really into or you're not. Ask a random person about cycling and then look at the lost face they make as they try to walk away from you.
Or, ask one of those guys you see on the weekend that are zooming through suburbia on their lycra shorts and $6,000 bicycles about it and, well, good luck getting them to shut up about the sport!
Darts
Yup, darts. The game that brought you stories that start with, "This one time in college…" and end with someone showing you the little scar they have somewhere on their body.
This actually has a slightly better following as well as the types of bets that can be placed.
When clicking on the Darts button and being taken to the page showing you available bets, you can then check out the straight bets but are given the option for some more detailed bets, such as props, alternate lines and handicapping.
Around the middle of 2020, the British Darts Organisation was in trouble for whatever reason and has declared bankruptcy. Now, this isn't the only darts organisation, but was certainly the biggest, which may take us to this next section here;
Is There a Real Following? Is it Worth Getting Into?
Well, as mentioned, the BDO is pretty much dead and defunct, but this doesn't mean that people are just going to stop playing, far from it!
In fact, if one were getting into the sport and wanted to check out some matches to watch the pros to pick out a new favorite player or to see what they could work on for their own skills, one could just join up over at PDC.tv.
Just joining up at the PDC will give you access to any matches that they can get their hands on, giving you free video content as well as any other content they can!
Entertainment
This is being added to this list here as one of the "odder" things you can bet on that maybe you hadn't thought of. However, we have talked about this a little bit in our past.
To see more about Entertainment Style bets you can make, just check out this article here!
eSports
The same as "Entertainment" right above. We've touched on this just a little bit in the past.
You can check out this article here if you want to learn more, and also be on the lookout for some new eSports content coming out!
Futsal
You may already be familiar with this sport here, but just in case you're not, here's a quick rundown. Just think of 'football', or 'soccer' to Americans, with some minor changes to the rules and you've got Futsal!
Futsal is a sport that gets played on a hard court as opposed to grass or another kind of field. It's smaller than a football pitch and almost always played indoors.
While the ball resembles a soccer ball, it is actually just a little smaller and harder and is shared between 2 teams of 5, one of which is the goalkeeper. Teams are also allowed unlimited substitutions.
Is There a Real Following? Is it Worth Getting Into?
Whether or not you have heard of it, it might have been picking up some steam here in the United States with the Major League Futsal organization being created for us yanks in 2012. Now, we say "might have been" just because going to the official website for the league, (https://www.mlfutsal.org/) brings up a whole bunch of nothing.
Searching for an "official season" of futsal also brings up a whole bunch of nothing.
We only bring this up as we firmly believe you should absolutely be doing your homework before going off anywhere and spending your hard earned dough. Do you really want to learn about a sport that, apparently, nobody is playing?
Looking at the Bovada Futsal page, at the time of this writing there are only 3 games that are listed as games they'll take wagers on. But hey! There they are in case you, the reader, know something we don't!
Handball
Here's another one that you may have played in high school or even junior high, but we're looking at some changes.
In the world of professional handball, which is loved by the likes of Germany, Norway, the Czeck Republic, places on the other side of the world. However, could this be like soccer where it picks up in the US? Some like to think so with the possibility of the Professional Handball League beginning in 2023 with 10 new US teams.
The play seems simple enough with 2 teams of 7 players each passing a ball using their hands with the goal of throwing it into the goal of the other team.
Your standard handball match consists of 2 periods of 30 minutes each with the team scoring the most goals winning.
Is There a Real Following? Is it Worth Getting Into?
This is another sport where there doesn't seem to be a real season going on really, but that's not stopping Bovada from offering you all kinds of wagers here!
Unlike, for example Futsal, there are many matches being listed by Bovada right now as well as the opportunity to delve a little deeper with props bets and the like listed.

Rugby
Here's a sport that we're sure you already know all about, we just don't talk about it a whole lot. Maybe that needs to change!
Just a quick rundown for the people:
While very "American Football-ish", there are many differences as well.
2 teams will play in an 80 minute match while trying to score more points than the other team.
The teams are made up of 15 players each with two main types of player. The bigger, more aggressive players who will usually try to get control of the ball to make sure that the other type, the smaller, more agile players can get the ball and try to score.
A player may run with the ball toward the opponents goal to score or they may kick it forward. The ball can also be simply "passed", but not forward, only behind or to the side.
Is There a Real Following? Is it Worth Getting Into?
Looking at the page at Bovada, there's plenty of action going on with rugby almost all of the time with plenty of bets sitting there waiting for you.
With the 2 leagues a fan can get into, the Rugby League and the Rugby Union, it seems as though fans are never left without being able to look forward to an upcoming game!
Snooker
Ah, Snooker.
Imagine if someone walked into a pool hall and looked at any game of billiards, be it 8-ball, 9-ball, whatever, and said, "Hey! That looks neat and all, but what can we do to make it really boring?"
I joke of course. Snooker just isn't my bag, but maybe it's yours!
Snooker is played on a green felt table with pockets in the 4 corners and one on each side, very much average pool table like. On the play table is a total of 22 balls. One of these is white and is the "cue ball", the other 21 are other, solid colors.
The cue ball is used to hit the other 21 in a specific order in order to gain points and ultimately win the game.
Is There a Real Following? Is it Worth Getting Into?
Hoo boy, are there ever!
If one were to look around on the Internet they would find that there are many, many tournaments and games going on so often that there are some professional players warning against there being "too many" tournaments and games going on and running the risk of the players becoming too tired and worn out.
That said, there's obviously a lot of action going on if you want to get in on this!
Conclusion
And that should pretty much sum it up with assuming that you know all about the other sports that are currently listed on Bovada.
There are of course so many other types of sports you can take part in over there, but we are feeling confident that you already know all about them, or at least already know that they are offered.
Hopefully, if we head to another state of the major sports in the US being "shut down" for a time, you're still able to find something that will fill the need of your gambling hand.
Maybe, you just want to get into something new that you discover in part thanks to this article.
Either way, the world of sports is huge, we all already know that. Maybe we just made it a little bit smaller.
And Make Sure You Also Take a Look At These As Well –