Which is the Best Sports Betting Site for Prop Bets?
While we often wager directly on the outcome of a match, sometimes we place wagers that have nothing to do with the final score. Those are called "proposition bets."
Prop bets can be a blast, and online sportsbooks offer countless prop betting opportunities for all kinds of sports.
If you are looking for the best prop betting websites, you are in the right place. In this guide, we will compare prop bets offered at some of our top recommended online sportsbooks.
But first, in case you are brand new to proposition bets, let's talk a bit more about what prop bets are and their advantages and disadvantages.
What Are Proposition Bets?
The simplest way to define a prop bet is, "Any wager that doesn't relate to the outcome of a match."
Prop bets are also sometimes called "side bets" or "novelty bets."
So, a wager on which team will win a match is not a prop bet, nor is one on the total number of points scored, since those points determine the outcome of the event.
In short, you can differentiate a prop bet from a point spread, moneyline or total bet.
Proposition bets may or may not involve events that actually take place during the match. They can be spectacularly diverse in nature.
Here are some examples of prop bets you might encounter:
The first player to score a touchdown will be (player).
(Player) will throw (number) of strikes.
(Player) will achieve (number) of total passing yards.
(Team) will shower (color) of Gatorade on their coach after winning.
The number of assists for (player) will be over/under (amount).
(Team) will be the first to score in the match.
The longest touchdown will be over/under (number) yards.
(Team) will win the coin toss.
The National Anthem will last (duration).
(Coach) will wear a (color) shirt.
(Team) will win the coin toss.
What Sports Can You Place Prop Bets On?
Prop bets are available for NBA, NFL, MLB, soccer, MMA, and more. In fact, you can hypothetically place a prop bet on any sport you can name.
You will generally find the largest selection of proposition bets for mainstream sports. But you may still find prop bets available for smaller betting markets as well.
You Can Also Make Prop Bets on Non-Sporting Events
Proposition bets are not confined solely to sports, either. You can also place prop bets on non-sporting events on sites which offer them. For example, here are some non-sports prop bets pertaining to politics:
Will (politician's) approval rating drop under (percentage) before (date)?
Will (election) be delayed by (reason)?
There are also financial prop bets available on some sites, such as:
Will the Down Jones drop below (number) before (date)?
Will the Dow Jones suspend trading before (date) for at least one full day?
Entertainment prop bets might include:
Which character will die during season (number) of (TV show)?
How many Emmy awards will (show) win?
Sometimes there are also prop bets for non-sports competitions. For instance:
How many letters will be in the last word spelled by the winner of (spelling bee)?
Will the winner of (spelling bee) wear glasses?
Will the winner of (eating contest) eat more or fewer than (number) hotdogs?
I am writing this during 2020, and this year we also saw a lot of COVID-19 prop bets. For example, at one point, there was at least one sports betting site offering action on whether the death toll from the virus would be higher or lower than that of the black plague.
Are There Strategies for Placing Prop Bets?
It is commonly claimed that there are no strategies for making proposition bets, and that they are purely for entertainment.
Is that true? Not necessarily. It really depends on what type of prop bet you are making and what you know about the market.
There are some things that you are simply not going to be able to guess in any informed fashion. For example, let's say you are making a wager about who will win a coin toss.
By definition, there is a 50/50 chance there, and the coin toss is completely random. That means that there is no possible way for you to have an edge placing that type of prop bet. It is just for fun.
But what about other types of prop bets?
Generally speaking, most of them are going to be hard to make any sort of solid predictions about. But you can conduct research into past outcomes and potentially make accurate predictions about future events. For instance:
A particular player may have a strong record of being first to score a touchdown, and may be going up against a team which does not have a strong record in this respect. You could reasonably make a prediction about who will score the first touchdown.
If you have followed a president's approval rating closely over the past few years, you may have a feel for how certain types of news impact that rating on average. When there is a new event in the news, you might be able to make an informed guess as to the rise or fall in approval rating that is likely to result.
If you follow the stock market closely and have a strong working knowledge of factors that move markets or how to read what price is doing, making a prediction about how far the market will fall by a certain date could be something you excel at.
While not an exact science, if you have a grasp of writing fundamentals and the mindsets of writers for a certain show, you might be able to make an educated guess about whether a particular character will die next season.
You can see that there is plenty of margin for error with making these types of predictions. Nonetheless, there may be opportunities to win money through prop bets at times based on your research and knowledge.
Prop Bets Pros and Cons
What are the advantages and disadvantages of proposition bets?
Contrary to common assumptions, prop bets can be lucrative under some conditions. There are ways to make informed predictions through research and analysis.
Prop bets are a lot of fun, and there is incredible variety out there. You will never run out of fresh and exciting opportunities.
You can frequently find prop bets that feature long odds and impressive payouts. Of course, you need to have a good reason to place a wager if you expect to win. Making lots of prop bets without knowing what you are doing can eat a hole in your bankroll over time.
In-play prop bets are available online. There are plenty of times during a match when you might still have a difficult time calling the overall outcome, but might have an insight into something specific that you can wager on with a proposition bet.
Prop bets aren't as big a deal in general as other types of wagers. That means that betting sites don't focus as much on them. Their edge, as a result, may be lower than it is for other wager types, and the odds may be more favorable for you.
Some prop bets are based purely on luck, while others may be extremely hard to make predictions about.
You will often need fairly specialized knowledge to make informed predictions for profitable prop betting.
Top Reasons to Make Prop Bets
You're going to read more about them in just a moment, but for one of the best places to play props, check out
Bovada
! Right now you can get a
$250 Welcome Bonus
for the sportsbook that can actually be turned into
$750
if you use bitcoin.
If you'd like to know more about Bovada and bitcoin and the two being used together,
just check out this link
right here!
You are bored of other types of bets and want to do something new and different
You do not see an opportunity to make money through other types of wagers, but believe you might have an edge with a prop bet
You have specialized knowledge of a particular betting market, and think you can use that knowledge to your advantage
Is there a strong favorite you expect to win a match? With the odds the way they are, placing a bet on that outcome might be a waste. But prop bets might present opportunities with more competitive odds
Top Sportsbooks Online for Proposition Bets
You now are familiar with the pros and cons of proposition bets, and you know more about the situations where they can pay off.
Let's take a look at what some of the best online sportsbooks are offering with respect to proposition bets so that you can find the most exciting opportunities.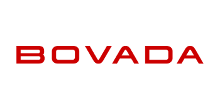 Bovada is the sportsbook that tops a lot of our lists for one simple reason: they really are that good. They are the top name in sportsbooks aimed at USA customers both on our site and off of it. They are fair and transparent, and provide an amazing customer experience and competitive odds.
So, let's talk about what Bovada offers with respect to proposition bets. First of all, when you sign up, you can grab Bovada's $250 Sports Welcome Bonus. Then you can explore the huge selection of player prop bets.
Bovada offers prop betting on numerous different sports, including NASCAR, NBA, NFL, NCAAFB, NFL Sims, EPL, LALIGA, SERIEA, MLB, NHL and more.
When you navigate to their player props page, you will see three tabs –
Build
Quick Picks
Over/Under
"Build" is of course the most interesting feature here. You can literally build your own prop bet from the ground up:
You start by selecting a player.
You can merge in another player if you want.
You choose a statistic (i.e. passing yards, rushing yards, etc.).
Under "will have," you select "at lest," "over" or "under."
Choose a number.
Once you fill in everything, the site will calculate the relevant odds, and you can display them in decimal or fraction format and decide if you want to go for it.
If you are satisfied, you can add the wager to your bet slip.
Because you can build your own prop bets on Bovada, the possibilities are virtually limitless.
You can not only be strategic about the prop bets you take, but the very way you structure them.
The interface makes the entire process fast and easy.
Along with player props using the build tool, Bovada also features props and futures for horse racing in a separate area.
Non-sports proposition wagers can be found in the politics and entertainment sections of the sportsbook.
At the moment that I am writing this, I do not actually see any prop bets under politics, but that is probably just because there are not any at the moment.
Under entertainment, I see proposition wagers related to finance right now. Other wagers are available on celebrity boxing and TV.

No matter where you are located in the US, you can wager at BetOnline, another of our favorite sportsbooks. The bonuses on this site are incredible, and it turns out it is another great place to place proposition bets. When you sign up, you can qualify for a 50% Welcome Bonus up to $1,000. If you are making your first crypto deposit, you can get a 100% bonus. There are generous reload bonuses available as well.
BetOnline has the exact same setup for building your own proposition bets under "Player Props" as Bovada features. Navigation is literally identical. So once you learn how to build proposition bets on Bovada, you will know how to so on BetOnline as well.
At BetOnline, under the "Player Props" tab in the navigation menu, you will also see "Game Props." At the moment, the only subsection is for soccer prop bets. The wagers listed there include over/under bets on numbers of goals, wagers on the team to score first, total corners, and so forth. There is a pretty big selection.
If you navigate to the "Horse Racing" tab on the left and click on it, you will be able to click on "Horse Props" as well. This will take you to an entire selection of horse racing props. Here are some examples of the types of horse racing proposition bets you can place on this site:
Will the winning horse for the Preakness Stakes have a name that starts with a vowel or a consonant?
What will the winning margin of victory be for the Preakness Stakes?
How many words will be in the name of the winning horse?
So, there is a lot of variety to enjoy there. It is also very similar to the selection of horse racing proposition bets at Bovada.
One thing I spotted at BetOnline that I did not find at Bovada (though maybe I just wasn't looking hard enough) was a selection of proposition bets for MMA.
Some examples include:
Fight to End in Round 1?
Method of Victory?
Goes the Distance?
Once again, there is a pretty big selection of proposition bets available.
BetOnline also offers a variety of entertainment, political and financial proposition bets.
So, all in all, Bovada and BetOnline have very similar offerings when it comes to proposition wagers, and are both great choices. But unless I am mistaken, BetOnline is offering a little bit more in the MMA department. BetOnline also offers a much bigger sign-up bonus.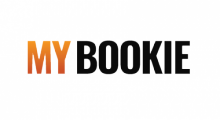 This is a site we have come to appreciate for great customer service and reliable payouts. They also have a competitive loyalty program. When you sign up, you can receive a 100% Match Bonus on your first deposit up to $1,000. Additional promotions include reload bonuses and an 8% horse racing rebate.
To find the proposition wagers available on MyBookie, you start by navigating to the sport that you want to wager on. You can then scroll down the page and look at each event. If there are proposition wagers available for that event, you will see a link that lists how many bets are offered. You can then click on it to see a detailed view and add those which interest you to your betting slip.
For example, as of the time of this writing, say I click on "College Football."
When I do, I see the events that I can wager on and the spread, moneyline and total bets for each. But I also see a link to the prop bets on the games that have prop bets available.
So, for instance, I see a game coming up today, October 3rd, between South Florida and Cincinnati. It says "8 Props." By clicking on that, I can see proposition bets. I can wager on things like Team to Score First, First Score of the Game Will Be, and so on.
For some other sports, there are even more proposition bets available. For example, when I look at the soccer category, there are literally hundreds of props listed.
Some sections are organized differently though. If I want to find props for MMA/UFC, I have to go to the main section for MMA/UFC, and then click on "UFC props." That brings up all MMA/UFC props that are currently available across all events.
Finally, MyBookie offers non-sports proposition bets in the areas of religion, current events, and entertainment.
Examples include bets on the Academy Awards, potential celebrity divorces, the first organization to send humans to Mars, the papal name of the next pope, and so forth.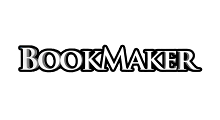 BookMaker has more than two decades of experience serving customers in the USA and around the globe. Over that time, they've built a reputation for fairness and fast and reliable payouts. They are a great choice with any size bankroll, including if you are a high roller.
There are a variety of welcome and reload bonuses available. If you are depositing a fiat currency, you can grab a 15% cash sports bonus up to $600 and a 50% casino bonus up to $1,000 when you make your first deposit. Crypto welcome bonuses range up to 100%. The racebook rebate is 8%.
BookMaker organizes its proposition bets in the same fashion as MyBookie. That means that to locate them, you need to go to the sport that you are interested in, scroll the event that you want, and then take a look at the column that says "More."
You will see a number of air which tells you how many additional wagers are available. Clicking on the number will take you to the available proposition bets. Judging from a quick look around, like MyBookie, BookMaker offers numerous prop bets on a wide range of sports.
There are not as many non-sports categories, however; all I see is that the time of this writing is politics.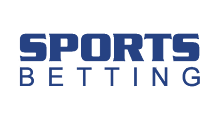 In its previous incarnation, this site was in debt. But the folks who run BetOnline took over, got the site's books back in the black, and turned it into a solid and dependable sports betting site. Since then, it has developed a fantastic reputation for lines, bonuses and more.
When you sign up to make proposition that at SportsBetting, you can receive a 50% welcome bonus up to $1,000. Your first crypto deposit bonus is 100%. As with a lot of our other recommended sports betting sites, you can also qualify for reload bonuses.
At one point, I recall SportsBetting running a promotion for a $25 risk-free player props bet. At the time of this writing, they do not seem to be offering that promotion anymore. Nevertheless, as they offered it once, perhaps they will run similar promotions again in the future for those who enjoy proposition betting.
Editors Note – As of right now, (October 7th, 2020), Sportsbetting DOES still offer the above mentioned $25 risk free bet. It is located under "Promotions>Sports".
Not surprisingly, SportsBetting has the same basic setup as BetOnline. Once again, you will see tabs on the left-hand side of the page for "Player Props" and "Game Props" after you navigate to the sportsbook section of the website.
Clicking on "Player Props" allows you to build your own proposition bets for a wide range of sports. The interface is again identical.
As best I can tell, the rest of the offerings with regards to proposition bets appear to be identical as well with what you would find at BetOnline.
You might wonder if that would make it redundant to join both of these websites. Not necessarily. In fact, there could be situations where you might want to, for instance, wager more than you are allowed to with your betting ceiling on one specific prop bet that is available at both sites. Joining both and placing a wager on each would allow you to get around that limitation.
Moreover, by joining both sites, you can take advantage of double the bonus offers. And who wouldn't want more cash to play with?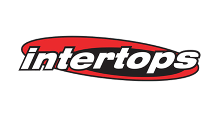 The Intertops brand dates clear back to 1983, and the website dates back to 1996, making this one of the oldest and most well-established sports betting websites around. Our experience with them goes back to the early 2000s, and it has been amazing, top to bottom. We love their low- and no-cost withdrawals and their excellent customer service.
When it comes to promotions, Intertops has a cool system in place where they allow you to choose the promotion that you want when you sign up.
What will you find in terms of proposition bets at Intertops?
Browsing around, I found whole sections for NFL Game Props, NFL Season Player Props and NFL Weekly Props.
There are quite a few opportunities here, but it should be noted that the Player Props is not nearly as comprehensive as it is on sites where you can build your own player prop bets from scratch.
Although the categories I just mentioned are the only ones that show up on a search in the sportsbook, prop bets on Intertops are certainly not limited just to NFL.
For example, when I navigated to soccer and chose a game, it showed me a wide range of betting opportunities, including some prop bets. For example, you can bet on whether both teams will score, who will score a goal first, who will score a goal last, and whether a particular player will score a goal at any time.
With respect to non-sports betting, Intertops allows you to place wagers on the winning numbers for Powerball. You can either bet on the specific number that will win, or on whether it will be even or odd. The latter is equivalent to wagering on a coin toss.
Intertops also offers betting on politics and the stock market, so you may see some proposition bets in those categories as well.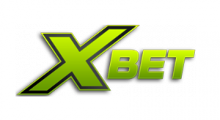 Xbet is a sportsbook that the folks from MyBookie operate. Its quality is high given that fact, and you can expect a similar experience wagering at Xbet. You can get a 50% match on your first deposit up to $300 to use at the sportsbook. There are also reload bonuses along with a 7% rebate for horse racing.
To find the proposition bets, you need to navigate to the sport you want to bet on, and then check the event you are thinking about wagering on.
As with several other sites on this list, you will see a hyperlink that will take you to the prop bets. It will also list how many props are available.
Unsurprisingly, the selection looks to be about the same as what you will find at MyBookie.
You can also find proposition bets on current events, politics, religion and entertainment.
I did spot some "player props" pages on this site, but at the time of this writing, they didn't have an opportunities listed.
Final Verdicts
Now that we have had a chance to dive in depth into the details of the proposition wagering opportunities at different recommended sportsbooks, let's review what we learned and decide what the best site is in each category below.
Best Online Sportsbook for Props Promotions
Verdict: SportsBetting
At the time of this writing, I did not see any current promotions that specifically targeted proposition wagering at any of our preferred sportsbooks.
Nonetheless, SportsBetting has offered a relevant promotion in the past, and might do so again in the future. For that reason, they are the winner in this category.
Best Online Sportsbook for Props Quantity
Verdict: MyBookie and Xbet (tie)
In this category, MyBookie and Xbet came out as the winners. Both of these sites offer hundreds of prop bets, and make it easy to see exactly how many there are for every match you can wager on at a glance.
Best Online Sportsbook for Custom Props
Verdict: BetOnline and Bovada (tie)
On both of these sites, you can quickly and easily build player props from scratch with the exact features you want.
These sites also get high marks for simple navigation.
Have Fun Making Prop Bets Online Now
You have now had a chance to learn more about prop bets and to compare prop bet opportunities and features at different betting sites.
If you want to have the widest range of opportunities available to you, I recommend signing up at several different online sportsbooks.
By doing so, you can grab more promotions, and you can look forward to more types of prop bets in more betting markets. You also have more odds to choose from.
You can join our recommended prop betting sites by clicking on any of the links in this article. Good luck!
And You May Be Interested in Some of These Articles as Well!