The Best Places to Bet on Baseball, 2023
It's baseball season! Hot dogs, free bat day, and bobbleheads await!
While this is being typed out it's the first day of the season so you're just in time to get in on ALL of the action and win some cash!
Now sure, baseball may not have the rabid following of Football or Basketball, but the fun of Onlivne Gambling is still there ready for anyone to get in on it and I'm pretty excited!
Here I'm going to hit up the best of the best for placing your baseball bets in 2023. Unlike many of other articles you'll find here, I'm actually not going to talk too much about the sport itself. It's baseball. You know how it's played and even the complete noob can figure most stuff out!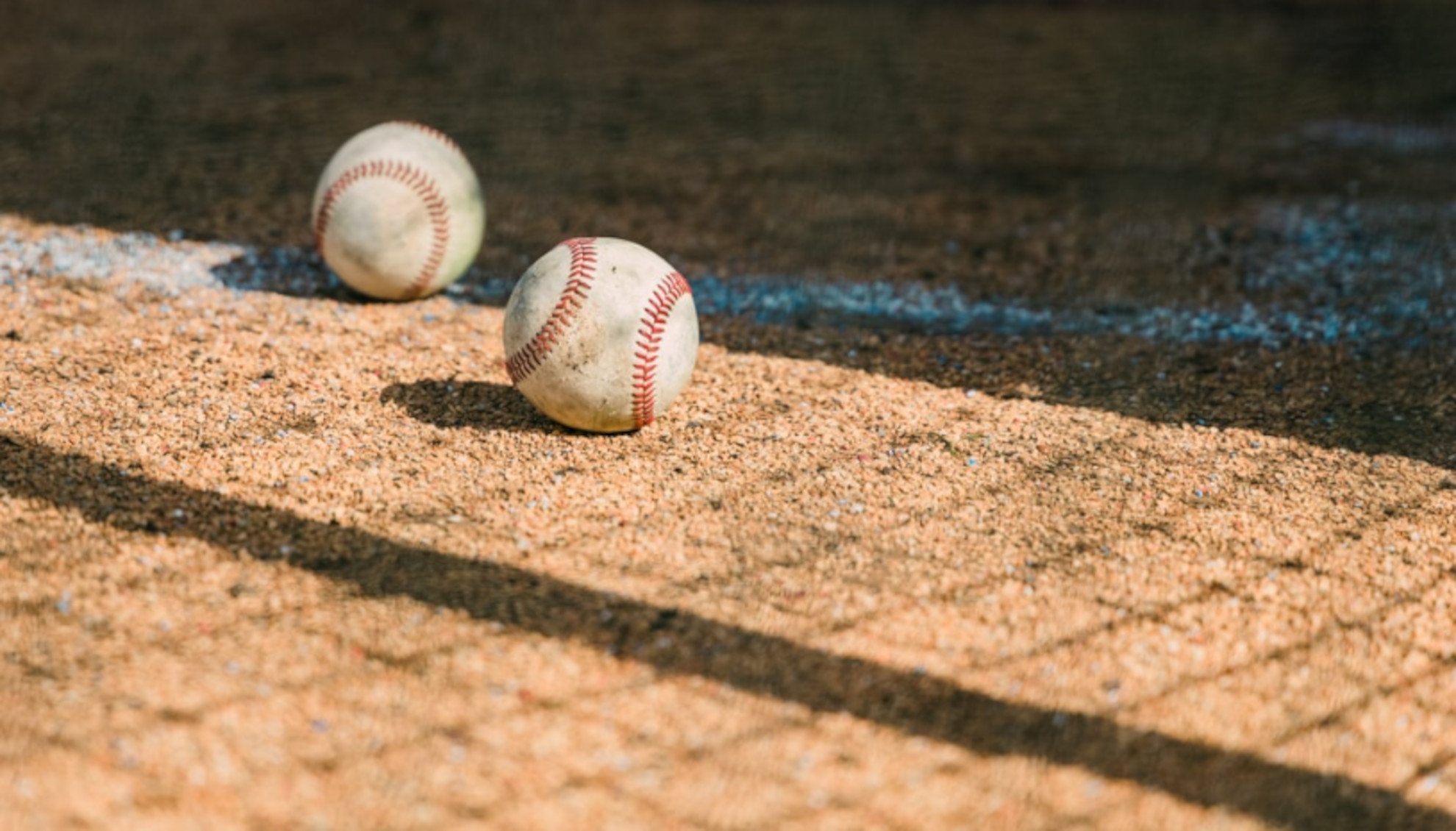 Well, okay. Maybe I'll talk about it a little just in case!
So let's just jump right on in and check out the places where you're going to get the most bang for your buck!
The Best Places To Make Your Bets
Bovada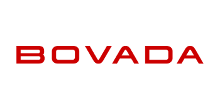 It really will not come as a surprise for the returning readers to see the name Bovada come out at the top of this list. They're one of the most solid and trustworthy sportsbooks that you're going to find anywhere out there in the land of the Internet and they accept most players from the US. That's right, most players. There are a few states that are excluded. If you happen to live in one of these states, just keep on reading, I've got your back!
Like most of the other sites that are going to be on this list, Bovada also offers the players a full-fledged casino and poker room as well. I bring this up because of the fact that for the poker players, this is also one of the best poker rooms you'll find!
At the time of this writing you can find the following types of bets for MLB:
Game Lines
Innings Lines
5 Inning Lines
Will There Be a Run in the First Inning
Totals Hits / Runs / Errors
Team Totals
Futures
You'll see a bet up there for "Will There Be a Run in the First Inning". If that got your attention then you're obviously interested in some Props Bets. If one were to dig just a little deeper they would also find the MLB Prop Builder where there are all kinds of fun stuff to get into!
For those that want to get in on the promotions and get all you can for your dollar, Bovada carries these promos as well as many others:
Get a 50% Bonus of up to $250 for use with the sportsbook – No code needed
Get a 75% Bonus of up to %750 for use with the sportsbook if you're using crypto with the code BTCSWB750
If you happen to also love the casino as much as Baseball you can also get up to a $3000 Bonus in Casino Money with the code CAWELCOME100
BetOnline

BetOnline is a great choice for anyone no matter where they reside but also a great choice for those that happen to live in a state that Bovada doesn't accept. BetOnline is proud of the fact that they're able to accept players from all US states, as they should be! Also of note is the fact that they've got one of the best credit card acceptance rates. Those that have been denied gambling due to their bank saying "no" and their credit card being declined at another site may want to give it a shot over at BetOnline!
Right now you can find the following types of MLB bets over at BetOnline:
Run Line
Money Line
Totals
All of the types that are listed here are for the games of the day. You'll want to make sure that you check on them daily to see if there are any other types available to you.
I would like to take this opportunity to bring something up. BetOnline has been solid and doing its thing for many years now. That'll be important in a second.
There's another sportsbook that I have been working with for a while now known as SportsBetting.ag. They had some trouble years ago and BetOnline bought them out and fixed the problems, and everything at SportsBetting has run smoothly every since.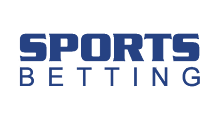 Both BetOnline and SportsBetting operate very similarly and you can find 99% of the same promotions and bonuses at each one. I bring this up because of the fact that there are no rules that say you cannot join both of them and take advantage of the same great promos at each one. That's a fantastic way to double any bonuses you grab!
At each of the two sites, there's a ton of promos to take. Some highlights include:
A Lifetime reload bonus of 25% with the code LIFEBONUS (at BetOnline) and FORLIFE (at SportsBetting.ag)
A 50% Sports Welcome Bonus of up to $1000 with the codes BOL1000 (at BetOnline) and SB1000 (at SportsBetting.ag)
Crypto users can get a 35% Reload Bonus on EVERY Deposit with the codes CRYTPO35 (at BetOnline) and 35CRYPTO (at SportsBetting.ag)
And that's all just a little taste of the fantastic promotions that are available to the players. BetOnline and SportsBetting absolutely nail it with their coupons and promotions!
BookMaker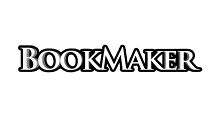 BookMaker may be one of the best choices out there for the players that are using crypto regularly. They would like it if everyone was using crypto and made no qualms about it. They accept 35+ different types of Coins so you've got the top dogs like Bitcoin and Ethereum, but plenty of the lesser-known types as well.
No worries if you live in a cave and you'd still like to use more "traditional" forms of payment, BookMaker has still got your back.
BookMaker is also known for "setting the lines" that many other sportsbooks will follow. In fact, as far as Baseball goes, like others, they're currently offering action on "Money Lines", "Totals", and "Run Lines" like just about any other site, however, they're also going to be one of the first on this list that is offering action on games in the future as opposed to just "day of". Granted, as of right now they're only looking a couple of days into the future but that still gives you the time to do some homework if you need to!
As far as promotions go, BookMaker has a system that lets you decide just how much of a percentage bonus you would like based on what kinds of Terms and Conditions you're willing to live with.
My personal favorite? The 15% CASH Sports + 50% Casino Welcome Bonus – Up to $1,600, but you'll want to go and check all of their promotions for yourself.
MyBookie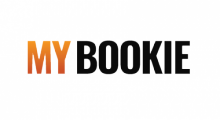 Are you the kind of gambler that likes variety in your life? If the answer is "yes" then you're going to love MyBookie.
Coming in on the list here, this is where you're going to find the most types of bets on the MLB right now. While this is being typed out you can find the following types available to you:
Live MLB
Game Odds
Props
Player Props
1st 5 Innings Lines
Alternate Run Lines (-1.5)
Alternate Run Lines (-2.5)
Team Totals
Contest Props
Specials
You may notice that you see "Live MLB" up there on that list. That's right! If you miss the excitement of placing your bets in real-time while the game is unfolding, MyBookie is going to be a great stop for you, they're killing it in that area!
Also on the list is "Contest Props". Those out there that are into contests will have a freakin' ball over at MyBookie. Every when it's not Baseball season, there's usually one contest or another going on over that way!
As far as promotions go, some of the highlights include:
A 50% Bonus of up to $1000 for the sportsbook if you use the code MYB50
A Reload Bonus of 25% up to $1,000 at a time when you use the code MYB25
And if you like the casino side of gambling as well as the sportsbooks, make sure you go and take advantage of MyBookie's Free Spin Wednesdays! If you want to get in on that you would need the code MBSPINS.
Everygame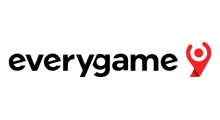 Everygame may seem as though they're a sportsbook that kind of came out of nowhere, a new kid on the block if you will, but they're not!
Everygame is Intertops, which has been around for many, many years offering fantastic options for gamers everywhere, they just changed their name in late 2021, that's all.
Everygame happens to be the best for the people that 1)love baseball, but 2)maybe they're not actually from the US. I know, there's a whole world out there and Everygame tries to cover it.
You'll not only find MLB but baseball from other countries as well. At the time of this writing, you can find action for the MLB as well as your favorite teams from Japan and South Korea.
Now if you're anything like me, when you think of Baseball you're not really going think of South Korea of all places, but maybe you do! If you've got an interest in those countries that aren't known as the greatest country ever, Everygame is your best bet!
For promotional coupons and getting your buck on, Everygame is definitely a place you'll want to check fairly often. Not only do they change often, but there are always some great contests going on for specific events. Just as an example, there was a $5,000 contest going on just last month for the player with the highest wager winning on the NBA.
CloudBet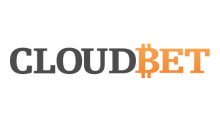 CloudBet is amazing for those that are not located in the US. Sorry folks, no Americans around these parts!
For those of you that are allowed to gamble over at CloudBet, here you'll find one of the greatest Crypto Sportsbooks and Casinos around.
As far as the types of MLB bets they're currently offering:
Money Line
Totals
Run Line
and like the aforementioned BookMaker there are a few bets that are available for games in the future. In fact, if you've got a wild hair up your butt and you'd like to just wager on the World Series right now, you can over at CloudBet!
As far as promotions go, you won't find the most variety here. But with the promos that are available, you will find some of the absolute biggest!
How about a Welcome Bonus of up to 5 BTC? Yes, that does say 5 BTC. As of the time of this writing, that's a Welcome Bonus of $139,831.00!
If you're a crypto user and you're not located in the US, there's really not a lot of reasons to not go and join up over at CloudBet right now.
Bet Now
Those are the best of the best that you're going to find for any Baseball betting right now. If you want to check out any of these sites in detail or see any of the other sites that I work with, just click on this link!
If you're new to the world of gambling on Baseball, you'll probably want to do some homework before you go and spend any of your hard-earned money.
You may not know this, but Baseball is notorious for many of its stats to be abbreviated and may be confusing for a new player. You may want to get in on this link here for a full glossary from the MLB head-honchos themselves, but this will at least get you started!
Abbreviations
The Defense
Assist (A)
Caught Stealing Percentage (CS%)
Double Play (DP)
Error (E)
Fielding Percentage (FPCT)
Innings Played (INN)
Out (O)
Outfield Assist (OFA)
Passed Ball (PB)
Putout (PO)
Total Chances (TC)
Triple Play (TP)
The Offense
At-bat (AB)
Batting Average (AVG)
Caught Stealing (CS)
Double (2B)
Extra-base Hit (XBH)
Games Played (G)
Grand Slam (GSH)
Ground Into Double Play (GIDP)
Groundout-to-Airout Ratio (GO/AO)
Hit-by-pitch (HBP)
Hit (H)
Home Run (HR)
Intentional Walk (IBB)
Left On Base (LOB)
On-base Percentage (OBP)
On-base Plus Slugging (OPS)
Plate Appearance (PA)
Reached On Error (ROE)
Run (R)
Runs Batted In (RBI)
Sacrifice Bunt (SH)
Sacrifice Fly (SF)
Single (1B)
Slugging Percentage (SLG)
Stolen Base (SB)
Stolen-base Percentage (SB%)
Total Bases (TB)
Triple (3B)
Walk (BB)
Walk-off (WO)
The Pitcher
Appearance (App)
Balk (BK)
Batters Faced (BF)
Blown Save (BS)
Complete Game (CG)
Earned Run (ER)
Earned Run Average (ERA)
Flyout
Games Finished (GF)
Games Started (GS)
Groundout
Hold (HLD)
Inherited Runner (IR)
Innings Pitched (IP)
Loss (L)
Number of Pitches (NP)
Pickoff (PK)
Quality Start (QS)
Relief Win (RW)
Save (SV)
Save Opportunity (SVO)
Save Percentage (SV%)
Shutout (SHO)
Strikeout (SO, K)
Unearned Run (UER)
Walks And Hits Per Inning Pitched (WHIP)
Wild Pitch (WP)
Win (W)
Winning Percentage (WPCT)
As I have stated, that's not a complete list by any means, I just want to get you a little start to go and win yourself a little dough.
Wait, the above sentence? That's a lie.
I want you to win all kinds of cash!
And just for fun, I've got some of the more common idioms for you! These are terms that may come up while you're watching your favorite team hopefully come through for you!
Ace

This is usually a team's number 1 pitcher although it can also be used for an elite pitcher. If a team has more than one elite pitcher, they're said to have more than one ace.

Around-the-horn

This is when a ground-ball double or triple play starts with the third base and involves a throw to second followed by a throw to first.

Baltimore Chop

This is a chopper that takes a bounce near home plate high enough to allow the runner to reach first base.

Bush League

"Bush League" is when something is below pro standards.

Butcher Boy

This is a batter who squares around to bunt, only to end up pulling the bat back and making a short, downward swing.

Can of Corn

The "Can of Corn" is a ly ball hit to an outfielder.

Cellar

If something or someone is in last place, it, or they, are in "The Cellar".

Chin Music

This will refer to a pitch that is thrown high and close to the batter's head.

K

This is a strikeout. Why a "K"? We don't know.

Maddux

A Maddux is when a pitcher throws a complete game shutout on less than 100 pitches.

The Mendoza Line

A .200 batting average.

Opener

This "Opener" is a pitcher that starts a game, matching up against the top of the opponent's lineup in the first inning.

Painting the Black

The pitcher is "Painting the Black" when he throws a pitch that barely catches the outside or inside corner of the plate for a strike.

Pickle

A "Pickle" is a rundown.

Seeing-eye Single

This is when a softly struck ground ball goes between infielders for a base hit.

Southpaw

A "southpaw" is a left-handed pitcher.

Texas Leaguer

A "Texas Leaguer" is a bloop that falls between an outfielder and an infielder for a hit.

TOOTBLAN

TOOTBLAN is an acronym that stands for Thrown Out on the Bases Like a Nincompoop.
This is a kind way of saying a player screwed up, by accident or on purpose.

The Hot Stove

"The Hot Stove" refers to the offseason, especially around the time around the Winter Meetings when free-agent signings and trades are most prevalent.

Three True Outcomes

The "three true outcomes" in baseball are said to be a home run, a walk, or a strikeout due to the fact that none of the three, with the rare exception of an inside-the-park home run or a strikeout with a dropped third strike, involve the defense beyond the pitcher or the catcher.

Walk-off

A "walk-off" is any offensive play that gives the home team the lead in the bottom of the last inning.
You know what a good chunk of the acronyms stand for. You know where the best places are to go and place some Baseball bets.
The only thing really left to do is wish you some luck as you go off into the world of Online Gambling and win yourself some cash! Make quick! Like a bunny!
And You Know I've Got Some More Stuff For You to Read!