Tiger Woods (and Friends!) Masters Prop Bets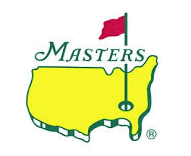 It's no secret that those of us here at GoodSportsBooks love us some Prop Bets. If you aren't familiar with a prop bet, you can think of it as essentially any bet that has no outcome on the actual game outcome itself.
Usually, these types of bets are just for fun and they can get very wacky or they can seem kind of boring depending on what you're into. Some examples would be,
Will the roof be open at the stadium in Atlanta during the Super Bowl?
What color shoes will LeBron James be wearing at the next Lakers game?
Just random, odd stuff like that.
The PGA Masters are no exception with their own fun and exciting prop bets. Well, usually. For some reason this year there are some prop bets being posted up, but nothing too outrageous yet. Naturally, if this changes we'll be right back here to update.
BUT, that's not to say that there aren't any right now! Here are some samples from some of our more trusted sites.
Now, as we mentioned, we know that the current bets aren't nearly as fun as they usually are. We're currently betting that that'll change as we get closer to the big tee-times and we'll update accordingly.
Other Bets
Don't forget, that along with all of the various prop bets are the more "normal" bets that can be wagered at any time.
Long story short is the Masters brings out a ton of new online sports bettors looking for safe and secure places to bet online.  There are a lot of fun prop-bets out there, live in tourney betting options and the best part? These sites are legit, fair and above all, reputable. Also, if you win you get paid.
Live Bets
Before we go, don't forget that many of the sites we recommend, such as Bovada, offer Live Betting. That is to say, place your wager and they'll give you a nice stream to check out your bets in real time.
You may not feel the same, but we here at the office personally love being able to watch our favorite golfers sink in their putts as long as we have some cash riding on them.
In Conclusion, You Can Also Take a Look Through