What Kinds of Bets Can Be Made on Soccer?
You weirdos on the other side of the pond can call it "football" and "pitch" all you like. Over here in America where we make the rules, we'll stick with "soccer" and "field", thank you very much.
Whatever you want to call it, people around the world love it and it's finally gaining some real traction here in the states as well.
As with anything that gets remotely popular for us Yankees, the first questions that come into our minds are more than likely:
Where can I bet on it?
What kinds of bets can I make?
Any differences in the Online Sportsbooks?
Well luckily, you already know that we're here to help you with just that. We've done the work and we've tried it ourselves! There's just not a lot to do from here other than just jump right in and get started here!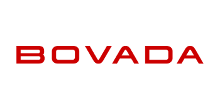 Without a doubt one of our favorites around here for any sport!
With their solid reputation, fast and friendly customer service, top-notch sportsbook, and online casino and poker room to boot, you really cannot go wrong with Bovada!
Right now over at Bovada, you can grab yourself a wicked $250 Welcome Bonus for use in the sportsbook. Now, if you happen to be a bitcoin user, you are actually able to bump that up to $750 for the sportsbook! If you want to use "cash", you will not need a promotional code, you're already good to go! If you are using bitcoin and want to take advantage of the $750 bonus, you'll need to use the code "BTCSWB750" when making your deposit.
At the time of this writing it's not really soccer season, and this whole article is going to have to be updated when the next season comes around, but until then, there is still some action going on over at Bovada. There are still some bets going on for the following:
UEFA Europa League
Copa Libertadores
and their own section of "Soccer Specials"
Under the UEFA Europa League section they are currently in a bracket style contest looking for the head honchos of the league. Yes, the big ones, the Champions of the Pitch!
Clicking on the names of the teams you would want to wager on brings you to be able to choose the types of bets you can place.
Naturally, you've got the "Straight Win" if you want to live on the safer side of life.
Going beyond the Straight Win, keep on scrolling down and that's where the "fun" begins with some deeper bets that you may have to put some research into. Right now Bovada is offering on each of these games:
Spreads
Spreads (first half)
Total Goals
Total Goals (over and under)
Score Props
Goal Props, which include:

-Next Team to Score
-Even/Odd Totals
-Goals Scored by Team

and Corner Props
So it looks as though if you want to bet on one of those games, you're going to have a good old time with plenty of options to choose from. However, if you head on over to the Copa Libertadores page, you'll see even more as well as some different types. It seems as though you would now have:
Alternate Lines
Draw No Bet
Draw No Bet (first half)
Spread
Spread First Half
Total Goals Over/Under
Total Goals Over/Under Internacional
Total Goals Over/Under Universidad Catolica
Total Goals Over/Under First Half
As you can see, the list above is directly tied to a game that is taking place as this is being written. Pretty solid, damn good chance that by the time you read this, this game is over but you can see something.
You can see that there were many, many instances of Bovada breaking down each specific bet for you to peruse through.
This list does continue with available wagers, however. You also have:
Game Props
Correct Score
Correct Score First Half
Half Time / Full Time
Winning Margin
Double Chance
Double Chance First Half
Match Result and Both Teams to Score
Both teams to score and Over/Under 2½ goals
To Keep a Clean Sheet
Internacional to record a shutout win
Universidad Católica to record a shutout win
Highest scoring half
Universidad Católica to win both halves
Internacional to win both halves
Both Teams to Score
Both Teams to Score
Both Teams to Score (first half)
Both Teams to Score (second half)
Both Teams to Score (both halves)
Match Bet and Totals
Match Result and O/U 1.5 Goals
Match Result and O/U 2.5 Goals
Match Result and O/U 3.5 Goals
Match Result and O/U 4.5 Goals
Goal props
First Team To Score
Even/Odd Total Goals
Even/Odd Total Goals – First Half
Goal Scored
Goals Scored – Internacional
Goals Scored – Universidad Católica
Goal Scored – First Half
Will a goal be scored in both halves
Internacional to score in both halves
Universidad Católica to score in both halves
Corner props
Total Corners Over/Under
Total Corners Over/Under (first half)
As we can see from these lists just above, depending on exactly which game you want to bet on, the bets can vary and run around all over the place!

BetOnline is another one of the greats that we use personally.
Here, you'll find all kinds of bonuses that are yours just for the taking. Well, for the act of signing up anyway!
Once you do that, you can find bonuses that will let you try out BetOnline at virtually no risk to you, such as a $25 Live Betting Free Play to try out betting on live sports, or a $50 Free Play just for placing the bet on your mobile device, and many more.
Using bitcoin? Tons of bonuses for that, and perhaps one of the best things about BetOnline? How about a 25% Bonus For All of your reload deposits your entire lifetime as long as you use the code LIFEBONUS while making said deposits.
Get bored and want to check out the casino? Why not grab a $3000 Welcome Bonus to go along with you into their world of slots and the usual fare of table games.
Moving right along into their soccer offerings, you'll see that you are able to really narrow your search into individual leagues to look for the teams that you want to place your money on. Right now I am showing results for
Austria
Belgium
Brazil
Colombia
CONMEBOL
Croatia
Denmark
England
Euro 2020
Finland
France
Germany
Greece
Hungary
As for the current soccer wagers, you've got the games listed prominently that are taking place that day with the options for win, lose, or draw when you first arrive at the soccer screen.
With this, it seems as though the options are slightly more lacking than say the options over at Bovada. You can look to the right and see the upcoming games for the day and the options seem to be "win, lose, or draw".
However, you can make a few changes and get a few more options out of them with a couple of clicks.
Firstly, by clicking on each of the "Other Leagues" you'll see a list of teams that fall into place with each of the leagues in question and the upcoming bets that can be placed with them. To start, these are still the "win, lose, or draw" bets, but these can now be placed MONTHS in advance. Right now I'm looking at the odds for a game that won't even be taking place until June of 2021, (right now it's the middle of October, 2020).
But to get a few more types of bets, you can click on the "Game Props" to open up a whole new world.
From here you can choose what league you would like to get into. The options I see right now are EPL, LALIGA, SERIEA, Bundesliga, and UCL,.
Once you decide on which league(s) you want to get into, you get the following types of wagers.
Game Markets
Player Performance Doubles
Cards
Goals
Shots
Shots on Goal
Passes
Tackles
Assists
Parlay's Odds: < +1000
Parlay's Odds: +1000 to +2000
Parlay's Odds: +2000 to +5000
Parlay's Odds: > +5000
So, it looks as though the types of wagers may be just a little more abundant over at Bovada than they are at BetOnline, but at BetOnline you're going to find your future games with the odds posted much, much sooner than at Bovada for those of you that love to do your research on upcoming matches.
What kind of player are you? Well, that's kind of up to you to decide which of the two online online sites is better for your personal needs, but something else to keep in mind is the fact that we haven't even talked about MyBookie yet!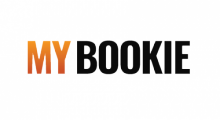 No matter who you are or the size of your bankroll, you're going to have a good time at MyBookie. If not, we wouldn't be supporting them ourselves!
The reason we bring that up is this – MyBookie really is known for being better for the players with larger bankrolls, with their higher-than-the-average deposit and withdrawal methods, but that's not to say that those who are more budget minded aren't going to be welcomed!
In fact, MyBookie may end up being just a little more friendly to those people with their variations of the welcome bonuses that people have come to expect.
For example, there is currently a Welcome Bonus offering you a 100% Bonus to join up with them, but if you take a look at the T's and C's and decide that the requirements are a little high for you, MyBookie also offers a 10% Bonus of up to $200 with smaller requirements. It's all up to you to decide how you would like to spend your money!
At first glance when you arrive at the main page to place your soccer bets, MyBookie is going to look a little lacking. The only options to show up here are for Spread, Moneyline, and Total bets.
Oh! But just wait a sec, here!
See the image above here. Look to the right of the screen at the "Totals" bets and then look down for the orange font that says, "68 More". This really does bring you to 68 more types of bets that can be placed on your chosen teams!
Now, keep in mind, this doesn't mean that there's always 68 more, this is just for this example, although when I'm looking right now, they do all say 68 more.
Sometimes, this will say "X-amount Props", and as you have probably guessed, clicking on that will take you to a list of X Many Props you can place!
Now, because that number will change, we're not going to list all of those types of bets and leave you with a list of 136 bets to go through here, we just want to point out these out so that you know that MyBookie is among the top 3 sites to go through for your Football needs, (See? We can compromise!).
Now, for any reasons that we have listed here along with any available bonuses, those are the top 3 we recommend for soccer.
They are not however, the only places to go!
Just to mention three others real quick like, there are also places such as –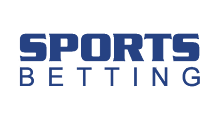 This site is very, very much like BetOnline. That's because they're actually owned by the same great team that runs BetOnline!
Here you'll find most of the same great Welcome Bonuses, Free Bets to try them out, same Reload Bonuses to try them out and so forth.
One of the main differences you'll find between the two are the contests that are offered between them. SportsBetting usually has more, but not always, so our advice is to join both of them and make sure that you're taking full advantage of both!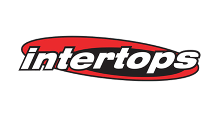 Some sign up Bonuses here that you won't find anywhere else, such as the "choose your sign up bonus" option, up to $50 in free bets for certain events, contests to win trips to the Super Bowl, and so much more.
As this is being typed, there is a $50 free bet for the Barca vs. Real game with that amount increasing with every goal scored in the first half, so you'll always want to make sure you keep going back to check out stuff like that to make sure that you're not missing out on anything you would really want to get in on.
Get bored of sports just for a little while or want to kill some time before the next big game?
Intertops offers up one of the best poker rooms around along with not one, but two casinos all of which offer their own bonuses and bonus structures, so you'll want to check all of those out as well!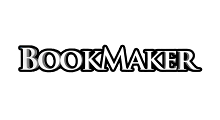 Here's one that offers Welcome Bonuses that are, admittedly, very much like everyone else's, the difference being you get to choose how much of a bonus you want, or rather, how much of a rollover requirement you're willing to deal with.
After deciding which bonus you want, (if any!) you can take advantage of all the things BookMaker has to offer, such as one of the greatest "squares contests" that you'll find anywhere.
If you're into the horse racing action at all you'll also find that you can get an 8% weekly rebate on the horse action. It's not the highest around, but it's among the best!
As for the soccer action, you're going to see that they actually do not have the most wagers for you. They actually only carry the win, lose, or draw options and that's it. But you know what? We know that that's exactly what some of you are into.
So what are you waiting for? Go join up at one or more of these now and get in on this action before it's too late!
Don't like the sound of any of those? Well, why not just check out this list of all of the sportsbooks we work with, support, and use ourselves and let us know who we should have gone with in our list here!
And Before You Dip Out, Make Sure That You Also Take a Look At –