What to Know About Injuries in NFL
When you are planning out your NFL bets, one of the many factors you need to consider is whether any of the players are seriously injured.
Injuries can compromise the effectiveness of players on the field, or in some cases, prevent key players from showing up at all.
In this guide, I am going to go over some useful things to know regarding injuries and injury reports when you are wagering on NFL.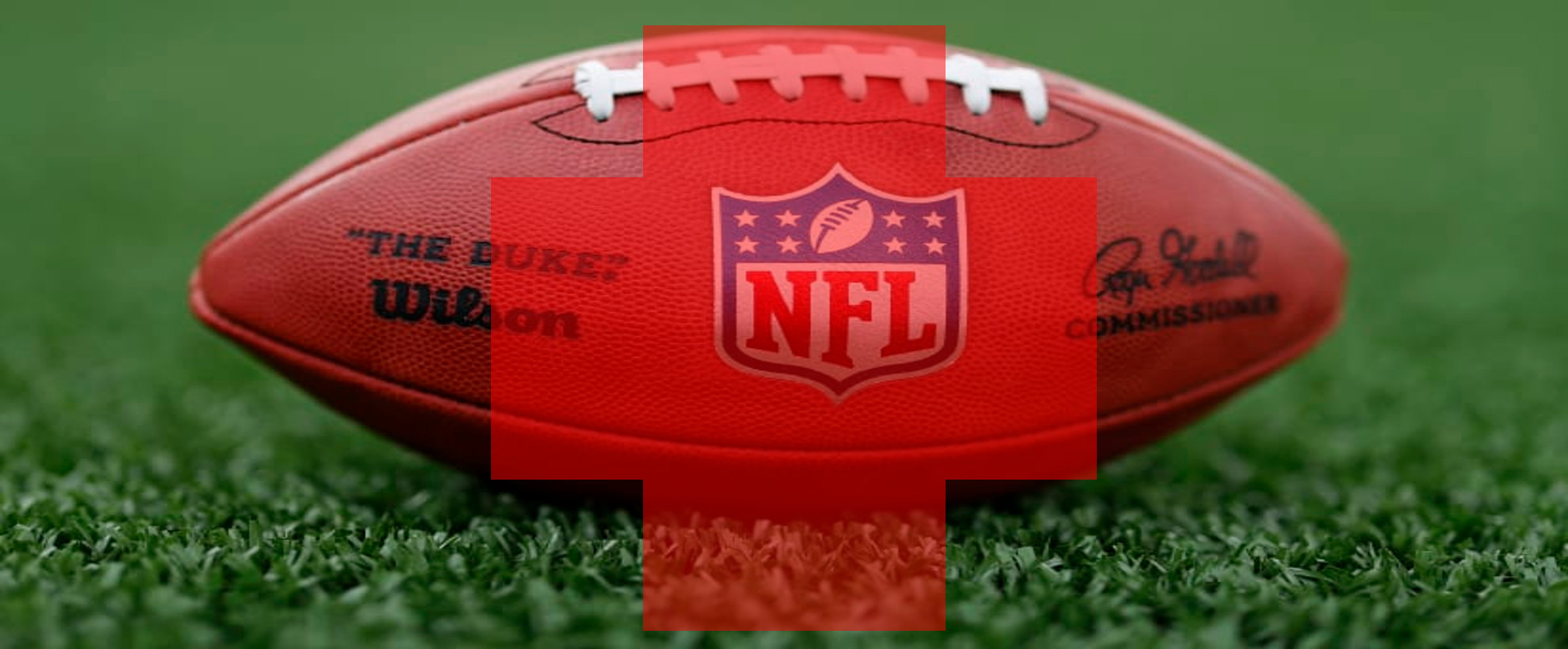 NFL Injury Reports and How to Read Them
First of all, you need to familiarize yourself with NFL injury reports and learn how to interpret them.
You might think an injury report is pretty cut and dried, but that has been anything but the case throughout NFL history.
In the past, the game status for a given player could be listed as any of the following:
Probable
Questionable
Doubtful
Out
Nowadays, a player may still be designated on an injury report as out, doubtful, or questionable, but the "probable" designation no longer exists.
Not only that, but the definitions of the remaining terms have changed with time. "Out" still means "out," but questionable and doubtful do not mean the same thing they used to.
This is what probable, questionable, and doubtful used to mean:
Probable – This hypothetically meant that a player was not likely to appear in an upcoming game. But in actuality, probable usually meant a player would play. I will explain more shortly.
Questionable – This meant that a player's likelihood of playing was around 50%.
Doubtful – And this meant that there was only about a 25% chance that a player would play.
Here is what questionable and doubtful now mean. Again, the "probable" category has been eliminated:
Questionable – Now this is nebulously defined, with it being uncertain whether a player will be able to participate.
Doubtful – Doubtful is now more nebulously defined now as well, with the meaning that a player's participation is "unlikely."
Why Did These Changes Take Place with NFL Injury Reports and Terms?
The change actually took place in 2016. NBC quoted the league as explaining, "The 'Probable' category was eliminated from the Game Status Report because approximately 95 percent of the players who were listed as 'Probable' in prior years did in fact play in the game."
While teams across the league were guilty of this, the most obvious example is Tom Brady. The New England Patriots repeatedly wrote in 'probable' for Brady, but one could pretty much take it for granted that he would play.
NBC also explained, "There was a reason for that high percentage of participation. Although many believed that 'probable' suggested a 75-percent likelihood of playing, it actually meant that the player was virtually certain to be available for normal duty."
Because the 'probable' listing was abused so much by teams, the NFL simply did away with it. It had lost its meaning, and it didn't make sense to keep on using it.
NBC concluded, "So, basically, any player whose chances of playing are less than 100 percent is 'questionable,' and any player whose chances of playing are 49.9999 percent of less is 'doubtful.'"
That gives teams a lot of wiggle room, and arguably does nothing to increase transparency – but at least it helps to get rid of some of the misleading information in reports.
Along with the status information for players, you may also find information about specific injuries which may or may not be accurate.
Perhaps the most common example is a listing of a "neck injury" in place of a listing for a "concussion."
Why Are Injury Reports Not Always Accurate?
Here are some of the reasons injury reports can be deceptive:
Teams might claim a player has one injury rather than another in order to get around regulatory constraints on whether that person can play.
A team might lie about the location or nature of a player's injury so that opponents will not target that player's injury and cause further harm.
Sometimes, a team might claim a non-injured player is injured to pull attention away from a player who is injured.
Exaggerating an injury could cause a player to be underestimated by opponents.
Some incorrect reports regarding injuries could be unintentional, i.e. because a player is not aware of the extent of his injury yet.
Pay Attention to Practice Reports
Along with the game status information you can find on injury reports, you also can find notes about participation in practice.
These practice participation statuses are possible:
DNP – Did not participate in practice
LP – Limited participation in practice
FP – Full participation
While a team might lie about how likely a player is to participate in an upcoming game, the practice reports may tell a truer story about that person's status.
Think about it. Tom Brady, for example, was consistently listed as 'probable' yet it isn't as if he skipped every practice. That would not be practical.
So, imagine that you see two players listed as "questionable," but one participates in practice and the other does not.
The fact that one of them showed up for practice indicates that he might be able to play safely. It increases the chances that the team intends on playing him.
But the fact that the other did not practice tells you that perhaps he had to rest. He may be less likely to play in the upcoming game.
Types of NFL Injuries and Their Individual and Team Impacts
You can find data on the different types of injuries that NFL players suffer and how many weeks individual players and teams miss because of them.
There is a difference, because injuries which are more severe are not necessarily the most prevalent.
Individual players tend to miss the most time because of the following types of injuries:
ACL – knee
Achilles tendon
Knee tear – non-ACL
Broken leg
Broken foot
Ankle – high ankle sprain
Pectoral
Shoulder – tear
Triceps
Foot – listfranc
Broken arm
Spine
Heart
Pelvis
Lung
Unknown injuries
Teams as a whole tend to miss the most time because of the following injury types:
Knee – other
Knee – ACL
Hamstring
Shoulder – other
Ankle –other
Wrist
Hand
Biceps
Foot – listfranc
Leg – other
Toe – other
Thumb
Thigh
Broken arm
Illness
Ribs
Toe – turf toe
Spine
So, while there is some crossover here, the lists are quite different. The reason is that more minor injuries are often common enough that even though they only take individual players out briefly, they collectively take players out for longer.
Impact of Age
Not surprisingly, players are more likely to be listed as injured and/or actually injured if they are older. Not only that, but they are also more likely to miss time playing.
The thing is, a lot of players who start wearing down in that way tend to retire before it goes on much longer.
As a result, when considering the remaining older players on the field, you may find they are less prone to injury than you might expect.
Indeed, you may want to do some research on a given player's track record in terms of conditioning and past injuries before you guess that he is more likely to miss time just because of his age.
Those who keep playing as they get older are often outliers in terms of physical toughness.
Impact of Position
While there are many ways that players in NFL can potentially get injured, many of the worst injuries are the result of collisions.
So, players in positions which often end up in collisions are the ones to really keep an eye on.
Running backs and linebackers, for example, may be prone to more and worse injuries than many of their teammates.
Impact of Season
You might assume that in the beginning of a season, a player's chance of injury is lower than it is toward the middle or end of a season.
It makes sense to think this way, because you figure that overall stress and fatigue must have a compounding effect, making a player more prone to injury as the season proceeds.
But is that actually true? No. Interestingly enough, data suggests that on any given week, the risk for injury is about the same.
That being said, at the start of the season, fewer players are likely to have active injuries. Later in the season, it is more likely that more players on the field will already have injuries which they got during previous weeks.
Impact of Past Injuries
Another factor you can consider when trying to assess whether a player is injured and whether that injury is likely to take them out of the game is their history with respect to injuries.
Just as you probably would assume, a player who has been injured frequently in the past becomes more likely to be injured in the future.
Moreover, a player who is prone to certain types of injuries may become more prone to those same types of injuries or others involving the same body parts as time goes on.
There may be multiple reasons why this is the case, including:
Old injuries not healing properly or completely. Body parts can be permanently compromised by these chronic issues, making them more prone to acute problems.
Structural issues which make the athlete prone to particular problems.
Issues with play style or conditioning in the past which remain problems in the present.
So, if a player is listed as having a knee injury who has had multiple knee injuries in the past, it is entirely possible that he has a new one.
Of course, there is no guarantee that it is true; if a team wants to mislead their opponents, why not say an uninjured player has a particular injury which they have sustained in the past?
So, Where Should You Be Going With This Information? A Quick Top 3!
Bovada
One of the more popular sportsbooks you're going to find around here, Bovada just about always leads the top of my lists.
Fast payouts, reliable, honest service, you really cannot ask for more in an Online Sportsbook.
Joining up over at Bovada right now could net you an extra $250 Welcome Bonus to get your account for the sportsbook going just in time for the NFL season to get good and going. If you happen to be a crypto user, you could actually turn that into a $750 Welcome Bonus!
BetOnline
BetOnline is another one of my favorites, (otherwise they wouldn't be here, right?)
Once you're there, you'll not only find the usual fanfare of stuff going on over that way but also one of the better casinos if you happen to find yourself needing a break from the sportsbook just for a bit.
Getting over there right now will make sure that you've still got time to get in on the $25,000 Super Bowl Props Contest that's getting ready to start up!
Need another reason? How about a $25 Free Play in the Live Betting section?
BookMaker
And then there's no way you can bring up the NFL without BookMaker.
Not only does BookMaker belong on any of these types of list, but you're also going to find some of the best odds and lines by far. There are times when the books in Vegas will not publish their own lines until BookMaker does it first!
And then you don't want to forget about these 2 facts:
Whenever you need a boost to your sports betting account, you can get up to a 20% Reload Bonus
You can get up to $500 just for inviting your friends to come along with you!
Are More NFL Players Getting Injured Than in the Past?
You may have heard concerns that NFL is becoming a more dangerous sport over time, with player injuries on the increase.
Well, this just isn't true at all what with more and more advancements in player safety than ever in the past.
It is true that more injuries are reported these days than were prior to now, but that doesn't point toward the game being played in a more dangerous way. It actually just points toward more thorough reporting.
Contextual Factors to Consider When Conducting Your Analysis
I have now talked about how you can read and attempt to interpret injury reports. What the reports say should factor into your betting, but not without context.
I've already discussed some contextual factors to use in assessing the likely accuracy of reports.
By considering a player's position, age, and history of injuries, you might be able to guess how likely a reported injury is to exist. You also can take a look at whether they were able to practice or not.
And by considering the type of injury listed, you can also assess how likely it is that it will force a player to take time off to heal.
You can also look to the following for context clues about potential injuries:
Players get injured both on and off the field. If an injury supposedly took place during play, you should be able to find the footage of the supposed event. Watch it for yourself. There is no way to be 100% certain an injury did or did not occur even after viewing a replay, but you can make an educated guess.
Pay attention to body language.
There may be giveaways both during and outside of play if a player has an injury. Is he favoring one of his legs? Does his balance seem off? Does he seem to have less power in one arm than the other? Does he seem to be protecting a particular body part?
Consider rumors in the media.
Sometimes the press will have something to say about an injury. But keep in mind that their sources may or may not be accurate. Indeed, there are many situations where only a handful of personnel are even aware that a player has an injury. So, unless one of those people leaked the information (unlikely), the reports could be false.
Weigh the player's personality.
Some players are more likely to move forward and play even if they are injured and the risk level is high. Others are more likely to be cautious and take some time off. A player's personality and history with respect to past injuries may help you take a guess at what he will do. Also consider the pressure his coach and teammates might subject him to. Some teams are more understanding of injuries than others.
Spotting Opportunities with Injury Information
We have discussed at length how you can analyze NFL injuries. But what can you do with what you learn from your analysis? Here are three basic steps to profiting based on injury data.
Assess how likely the injuries are to exist. You can do this by considering both reported injuries and context clues.
Next, determine how important the injuries are. If a key player is injured, that will have a major impact on a team, potentially whether the player is out or not. If multiple players are injured in closely related positions, that also will have a big impact. If a team struggles to compensate for one or more injured players, the impact also will be more pronounced than if they adapted readily to such situations.
Finally, determine whether the sportsbook is over or undervaluing a player or team based on injury status. A sportsbook will always attempt to account for injuries when calculating and setting the odds. What you need to look for is a scenario where the sportsbook got something wrong according to your analysis. For example, a sportsbook might make an assumption that a team will not adapt with a player out, but you feel confident that they will. Your implied odds will come out differently from the sportsbook's actual odds. Since the team is undervalued by the bookie, you may do well backing them.
It takes time, experience, and practice to really get a feel for how injuries impact NFL players, teams and outcomes.
If you put in that time and hard work, you can turn an ambiguous line in an injury report to your advantage.
Conclusion
You've now read about NFL injuries in detail. You have also learned how to interpret injury reports, how injury reports have changed over time, and how you can take advantage of situations where there is a discrepancy between the odds a sportsbook has set and the implied odds you have calculated.
If you find an edge through injury analysis, it could give you an opportunity to make a profit. To put what you have learned about injuries into play, join any of my recommended sports betting sites.
Also, while we have focused on NFL injuries in this article, a lot of what we have talked about is also applicable to other sports. So, always account for injuries when you are handicapping, especially for sports where the risk of injury is high. Good luck!
Some More Stuff for You to Check Out!
Wiki Tom Brady photo by Alexander Jonesi