Where to Bet on Overwatch Season 2
February 14th is upon us and for us gamers, that's shaping up to be a great day. A day of romance. It's a day to look our loved one in the eyes and do our best to let them know exactly what they mean to us. A day to let them know just what they mean to us through all of the good times as well as the bad.
Or, we can discuss what's really important, and that's the fact that February 14th is the start of the 2019 Season of Overwatch!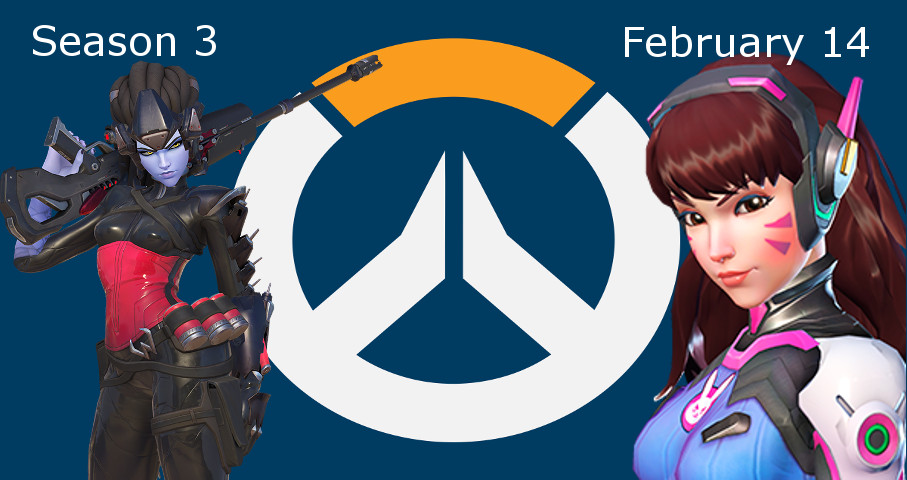 While highly anticipated, the fairly new, super-fast shooter is still in its infancy with 2019 only being the second season. Logic tells us that there are going to be a whole bunch of new gamblers looking to place their wagers, root for their team and make some money along the way. That part's going to come first so that these newer punters know where to go and try to rake in some dough!
Where to Bet?

Arguably the best site for eSports wagering. Their lines are updated constantly with the super fast changes found in the world of eSports. They've always got clear, easy to read tickets, and in cases where it makes sense, may actually break down matches by player. This makes it so that you can back your favorite player without fear of the team bringing someone down who is "in the zone".
Right now their sign up offer is a 100% percent match up to $500 for their Sportsbook. Get bored of waiting for the next match and they'll also match another $500 for the Casino.
For a full Sportsbook review of BetDSI click here.

One of our top favorites here. Top-notch site offering all the sports you could possibly want, (both e and traditional) combined with what is perhaps the best customer service around.
Admittedly, eSports are a little hard to find on their site, they're not listed on their front page at all, but once you do find them, everything is nice and clear from there. (To find them, one would go to the front page, click "Sports", click "All Sports", click "eSports", and you'll then find yourself on the page you want. Beyond that, they are A Plus in every way!)
You can find a full Sportsbook review here as well as a full Casino review here.

Another nice looking site making sure you can find eSports immediately with the link right on the homepage waiting for you. Setting these guys apart from others is the link attached to each match leading you to be able to watch each match live as you're placing your bets.
If one were to go and join right now they could grab a sweet match bonus of 50% with the code "BOL1000" and have the opportunity to score up to $1000 worth of free plays with it. (Be sure to check the terms and conditions found under the promotions tab)
Using crypto? It gets even better with a 100% bonus with the code "CRYPTO100" with your first deposit with bitcoin, bitcoin cash, ethereum, DASH, or litecoin.
You can see a full Sportsbook review here and Casino review here.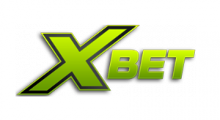 XBet is a solid bookie with a strong emphasis on younger bettors, but don't think that there's anyone not welcome. Everyone is made to feel at home here at this site.
The thing setting them apart for the sake of this article is the fact that they are on it! As of this writing, the first match is still a month away, yet they are already posting odds for the gambler who just cannot wait. (For those interested, it is for the Isurus Gaming (+300) vs. the Based Tryhards (-456). Only the one game so far, but they're not wasting any time at all.
Full Sportsbook review here.
Is There Any Real Money Involved? Any Money to be Made in eSports?
That's actually a really good question. Is there enough interest in eSports to bother putting any effort into this? Should I bother doing any research on these "kids" and their hobby?
Well, let's look at an example here. On February 1st through the 3rd, Mexico City will be hosting the Gears of War Pro Circuit.
With this example, we have 3 days of games with prizes of upwards of 2 million dollars. You tell us. Is this enough cash to grab your interest? This isn't even the big game of the year. That will come later in the year in New Jersey.
Interested in eSports now?

Acquire some bitcoin but not really sure how to wager with it?
Check this out
!
As for the one of the best crypto offers right now,
take a look at BetOnline
, offering a 100% match for any of the 5 types they accept.
Who to Bet On?
Tough decision here, one that we cannot make for you. Those that have followed Overwatch at all in the past year already know that we have 8 brand new teams joining the league this year going along with all of our older favorites. The new teams consist of:
The Atlanta Reign
Guangzhou Chargers
Chengdu Hunters
Hangzhou Spark
Paris Eternal
Toronto Defiant
Vancouver Titans
Washington Justice
This almost doubles the amount of teams we already had, so the favorite of the season is currently anyone's guess. Will it be seasoned pros coming along and taking home the prize, or is there a group of noobs getting ready to just dominate and clean up? Nobody knows.
As we said, the season starts on February the 14th with many of the teams starting off that day. For a full schedule of the season and get a head start on any matches, just click this link.
Conclusion
Hopefully we've sparked your interest here as well as given you some direction as to what you would like to do with your money, To go into more detail, take a look at this A to Z guide to eSports.
Keep on Reading…