Where to Bet on the FIFA Women's World Cup
In less than a month, we can look forward to the 2023 FIFA Women's World Cup, which will start on July 20th. This year's event will be hosted in Australia and New Zealand, and will run for a month.
This post will serve as your in-depth betting guide for the FIFA Women's World Cup. Below, you can see our top recommendations for where to wager on the big event. Underneath the recommendations, you can learn more about the 2023 Women's World Cup, what types of bets you can place, some strategy tips and more.
Top Sportsbooks for Betting on the FIFA Women's World Cup
Here are our recommended betting sites for the FIFA Women's World Cup.
Bovada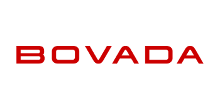 It is no surprise that Bovada is offering action on the FIFA Women's World Cup; this is one of the biggest US-facing sportsbooks online. Their selection of bets is never lacking, and when it comes to the Women's World Cup, they do not disappoint.
Bovada is offering these types of wagers on the FIFA Women's World Cup:
Outright
To Reach Final
Not To Advance From Group
To Advance From Group
At present, you will find these bets in the "Futures" category, since we are still weeks away from the FIFA Women's World Cup. This in turn is a subset under the FIFA Women's World Cup category in the Soccer section of the site.
We urge you to take advantage of Bovada's promotions when you sign up for an account. You can start by grabbing the $750 Welcome Bonus for sports betting. There is also a $3,750 Casino Welcome Bonus and a 100% Poker Welcome Bonus. Bovada has a great Rewards Program as well.
BetOnline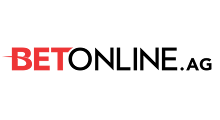 If you want to bet at a sportsbook that processes transfers rapidly, posts betting lines early, and accepts large and small wagers, BetOnline is a trusted option. Right now, they are offering outright futures wagers on the FIFA Women's World Cup.
Joining BetOnline gives you the chance to claim a 50% Sports Welcome Bonus up to $1,000 on your first deposit. You can claim a 100% Match Bonus the first time you deposit crypto as well as 100% Welcome Bonuses for Casino and Poker. There are also 25% Sports Reload Bonuses and 30% Crypto Reload Bonuses.
BetOnline also is known for offering a lot of exciting contests for sports bettors. We do not see any contests currently for the Women's World Cup. But as many of the contests this sportsbook hosts are for specific sporting events, we would not be surprised if they add one at some point next month.
SportsBetting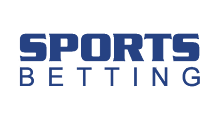 If you like the BetOnline experience and are looking for something similar, another option for betting on the FIFA Women's World Cup is SportsBetting. This site is owned by the same company. It used to be run by a different one; at that time, its reputation was suffering, but BetOnline totally turned it around.
At the time of this writing, you can place outright bets on the event, just as you can over at BetOnline.
The bonus selection is also the same, including a 50% Welcome Bonus for sports bettors, 25% Sports Reload Bonuses and more. This site hosts contests as well.
CloudBet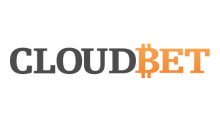 The crypto-centric CloudBet is another site that is a great choice for gambling on the FIFA Women's World Cup. At the time we are writing this piece, here are the types of bets we see over at CloudBet for the event:
Full time result
Asian handicap
Total goals
Group X – Top 2
Group X – Winner
To Qualify from Group X – [country]
"X" above is just a placeholder here; they offer bets for Group A, B, C and so on.
Cloudbet is home to one of the biggest welcome bonuses around. You can get a sign-up match bonus as high as 5 BTC on your first deposit. You can also join the CloudBet Loyalty Club, and participate in giveaways and tournaments.
Everygame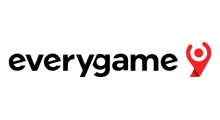 Remember Intertops? Well, Everygame is Intertops, just under a different name since 2021. But in every other respect, it is the same great experience it always was.
At Everygame, you can bet on the FIFA Women's World Cup. At the moment, we just see outright bets for the winner of the event, but as we get closer to the World Cup, perhaps more types of bets will be offered.
Joining Everygame gives you a chance to claim a $750 Sign-Up Bonus across your first three deposits. This site also offers some cool parlay-related promotions such as the 20 x $50 Parlay Free Bets promotion and the $1K Monthly Parlay Prince promotion. So, if you plan to make some accumulator bets on the World Cup, this is where to do it.
Another cool bonus Everygame has been offering for a long time is the $500 Present for Our Odds Hunter promo, which is a monthly free cash prize to the bettor with the highest odds.
We noticed another cool new promotion Everygame is running as well called the Poker Special for Sports Fans. If you play in the poker freeroll tournament, you can score Free Sports Bets. Nice!
Everygame runs event-specific promotions sometimes. Check closer to the FIFA Women's World Cup to see if they have anything exciting going on for the event.
XBet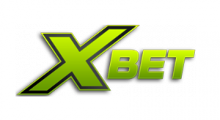 XBet is a site we got into when we discovered it is operated by the same company that runs MyBookie (see below). Along with a great selection of sports, it offers fantastic customer service and promotions. At the moment, we see outright betting on the winner of the FIFA Women's World Cup.
When you make your first deposit on XBet, you can claim a Welcome Bonus up to $500 for Sports and Casino. There are Sports Reload Bonuses up to $250, and Casino Reload Bonuses up to $500. The Casino Reload Bonus Doubles to up to $1,000 on weekends. This site also hosts exciting contests.
MyBookie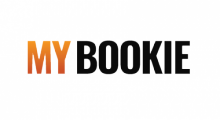 For many years now, we have relied on MyBookie for exciting betting markets (especially live betting), great customer support, and a fantastic loyalty program.
At the moment, we do not see any action on MyBookie for the FIFA Women's World Cup, but we are probably just missing it. Or perhaps the site is running a little behind on adding the lines. Regardless, they usually offer roughly what you find over at Xbet, so you should be able to bet on the World Cup here.
You can get a 50% Sports Welcome Bonus when you sign up for an account on MyBookie, or a 10% Cash Bonus up to $200. A Welcome Offer of 150% up to $750 is available on the casino end of things. When you reload your account, you can claim a 25% Sports Reload Bonus. There are also 8% Horse Rebates and some exciting casino bonuses.
FIFA Women's World Cup Betting Guide
Now that we have shared where you can bet on the FIFA Women's World Cup, let's go over what you should know about wagering on this event.
History of the FIFA Women's World Cup
The FIFA Women's World Cup has been taking place every four years since 1991. The host that inaugural year was China. Since then, in order, the hosts have been: Sweden, the United States two years in a row, China again, Germany, Canada and France. This year, Australia and New Zealand are sharing the honor of hosting the World Cup.
Here are the results for all of the FIFA Women's World Cup events to date:
1991: Winner: USA. Runner-up: Norway. Third: Sweden. Fourth: Germany
1995: Winner: Norway. Runner-up: Germany. Third: USA. Fourth: China
1999: Winner: USA. Runner-up: China. Third: Brazil. Fourth: Norway
2003: Winner: Germany. Runner-up: Sweden. Third: USA. Fourth: Canada
2007: Winner: Germany. Runner-up: Brazil. Third: USA. Fourth: Norway
2011: Winner: Japan. Runner-up: USA. Third: Sweden. Fourth: France
2015: Winner: USA. Runner-up: Japan. Third: England. Fourth: Germany
2019: Winner: USA. Runner-up: The Netherlands. Third: Sweden. Fourth: England
As you can see, some names come up again and again over these decades: the USA, Germany, Norway and Sweden frequently do well in the Women's World Cup.
But there are some trends we can note. China placed a couple of times early in the tournament's history, for example, but not in a long time since. We also see Japan start placing later in the event's history.
Some of this information may be helpful while betting. Keep in mind, however, that a lot can happen in four years. So, making predictions about what will happen this year based on what happened in the previous World Cup would be a challenge.
FIFA Women's World Cup Format
How does the FIFA Women's World Cup unfold?
First, there are round-robin groups.
Next, there is a knockout round, which takes the form of a single-elimination tournament.
The final stages of the event include quarter-finals, semi-finals, a third-place match, and a final.
Historically, there are some years where as few as 12 national teams have taken part in the FIFA Women's World Cup. On other years, as many as 24 teams have participated.
The assignment of points follows a familiar system:
Win: three points
Draw: one point
Lose: zero points
Once the event reaches the knockout stage, there are no more draws. Winners are determined using penalty shootouts or extra time when there initially is a draw.
What to Know About the 2023 FIFA Women's World Cup
Now that you know more about how the FIFA Women's World Cup works in general, let's talk a little bit about this year's event.
Here is how the hosting will be divided for the event:
Groups A, C, E, G: New Zealand (Auckland, Dunedin, Hamilton, Wellington)
Groups B, D, F, H: Australia (Adelaide, Brisbane, Melbourne, Perth, Sydney)
This will be the first year ever in which 32 teams will participate in the FIFA Women's World Cup! There will be four teams in each of the eight groups.
Speaking about the increase in participating teams, Gianni Infantino, president of FIFA, said, "The astounding success of this year's FIFA Women's World Cup in France made it very clear that this is the time to keep the momentum going and take concrete steps to foster the growth of women's football. I am glad to see this proposal becoming a reality."
Previously, there were 52 games in the FIFA Women's World Cup. This year, the number of games will be 64.
Here are a few things to know about some of the top contenders:
USA:

This team is currently the favorite to win the 2023 FIFA World Cup. You should be aware that Becky Sauerbrunn and Mallory Swanson will be out due to injuries. Important players include Julie Ertz, Alex Morgan, Trinity Rdoman, Sophia Smith and Naomi Girma.

England:

The biggest threat to the USA in the upcoming event is believed to be England. Like the US, England is going to be down some key players, including Leah Williamson (probably), Fran Kirby and Beth Mead. Top players who will still be participating include Ella Toone and Alessia Russo.

Spain:

Competing in Group C, Spain is going to need to take on Zamibia, Costa Rica and Japan. It is the match with Japan that is building up the most anticipation among bettors. Even though Alexia Putellas was injured, causing her to miss out on the Euros, she should be able to participate in the World Cup. Alas, there is some infighting bogging down the team concerning the coach, Jorge Vilda, which could impact their performance during the event.

Germany:

This team will be competing against Columbia, Morocco and South Korea as part of Group H. The star player to keep an eye on is Lena Oberdorf. This team is expected to beat the rest in Group H, and is one of the top contenders to win the tournament outright.
Here are a couple of other teams to keep an eye on:
Sweden:

This team may not be the favorite for the entire tournament, but they are the favorite within Group G, predicted to beat out South Africa, Italy and Argentina. Kosovare Allani is the star player, but the rest of the team also is bringing a lot of heat. It would not be entirely shocking if they were to do better than predicted, especially since there are so many injuries among the teams that are predicted to outperform them.

Canada:

There are a couple of factors that are standing in Canada's way this year, including funding squabbles and Janine Beckie being out. But with strong players like Christine Sinclair, Kailen Sheridan and Jordyn Huitema, Canada could do better than expected.
Of course, there are a lot of other interesting stories surrounding these women's national teams leading up to the World Cup. Keep a close eye on the news as we move closer to the big event.
2023 FIFA Women's World Cup Betting Odds
Let's take a look at the FIFA Women's World Cup odds from Bovada at the time of this writing:
Outright
USA (W)+250
England (W)+450
Spain (W)+550
Germany (W)+700
France (W)+1000
Australia (W)+1100
Sweden (W)+1800
Brazil (W)+2500
Netherlands (W)+2500
Canada (W)+3500
Japan (W)+3500
Norway (W)+5000
Denmark (W)+8000
Italy (W)+12500
Portugal (W)+12500
Colombia (W)+20000
New Zealand (W)+20000
Rep. Of Ireland (W)+20000
Argentina (W)+25000
China (W)+25000
Nigeria (W)+25000
Republic Of Korea (W)+25000
Switzerland (W)+25000
Haiti (W)+50000
Jamaica (W)+50000
Zambia (W)+50000
Costa Rica (W)+100000
Morocco (W)+100000
South Africa (W)+100000
Vietnam (W)+150000
Panama (W)+200000
Philippines (W)+200000
Keep in mind that the odds can change. We will update this section as we can, but it is important to check the odds to find out what they are currently when you are planning your bets. Also, do not forget that each sportsbook sets its own odds, so you can see variation from one site to another.
What Types of Bets Can You Place on the FIFA Women's World Cup?
Here are the different types of wagers you can make on the FIFA Women's World Cup:
To win the final:

Pick the winner of the final (and thus the entire tournament). This is also called an "outright" bet.

Group winners:

Pick which team will win and advance from a Group. You can also find bets on who will place second, etc.

Points are added or subtracted before you place a bet.

Props:

These are bets that do not concern the outcome of the tournaments.

Futures:

If you place a bet on the FIFA Women's World Cup significantly in advance of the event, that is a futures wager.

Accumulators:

When you combine multiple selections on a single betting slip, you are making an accumulator wager such as a parlay. The multiple bets could all be on the World Cup, or some of them might be on other events.

Live bets:

Betting "Live" during the World Cup matches is one of the most thrilling ways to get involved in the action.
Betting Strategies for the FIFA Women's World Cup
Here are a few basic tips that will help you maximize your opportunities betting on the World Cup this year:
Understand The Format And Rules
Remember, a penalty shootout or extra time can be used to determine a winner during the knockout stage; do not get caught off-guard by this when you are placing your wagers!
The more you can learn about everything going on with these teams and players, the better prepared you will be to make accurate predictions and identify value betting opportunities.
Pay Attention To Injuries
A lot of key players are down for the count, and will not be participating in the 2023 FIFA Women's World Cup. That is going to have a huge impact on the teams competing, and may lead to some unusual and unlikely outcomes. If you are able to make smart predictions based on those injuries, you might find yourself with an edge.
If you want to have the best experience betting on the FIFA Women's World Cup, you should take wagers where the sportsbook has under- or over-valued a team. That is where the value is. And since different sportsbooks have different odds, it is in your interest to open accounts at more than one.
Bet on the FIFA Women's World Cup Now
You can start placing futures bets on the 2023 FIFA Women's World Cup now. When the big event draws closer, more betting options should open up, including live wagering when the teams finally face off. If you are ready to get started, click any of the links in this post to sign up at our recommended sportsbooks and claim your Welcome Bonuses.
Lastly, Make Sure That You Read These Before You Decide To Take Off!