Where To Bet On Super Bowl #54 2020
Chiefs vs 49'ers in Superbowl LIV (54)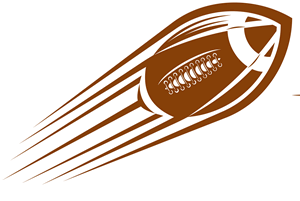 Here is a quick rundown of what you can learn from this!
The Ultimate Guide To Super Bowl Bets Quick Index
Legit Online Sportsbooks For Super Bowl Wagering
Super Bowl LIV is going to be coming up on us awful fast! Do you know the best places to go to place all of your wagers?
Here are the sites we recommend. All of these sportsbooks will offer up the best competitive odds you're going to find anywhere!
If you would like to learn more about all of these sportsbooks in more detail, just check out my reviews. If you need a deposit method other than credit card then you should buy and use bitcoin for gambling.
Bovada

If you are not yet a member of Bovada and you join to bet on the Super Bowl, you can get a 50% welcome bonus up to $250, already a pretty good reason right off the top to consider. Bovada currently has the odds posted for the playoffs leading up to the big game. Right now, both are in line with what we are seeing in Vegas.
BetOnline

BetOnline is also one of the best sites to join to wager on the Super Bowl and the playoffs leading up to it. If you were impressed with Bovada's promotions, you will be blown away by what BetOnline has to offer. If you join to wager on the Super Bowl, you can get a 50% Welcome Bonus of up to $1,000 as long as you use the deposit code BOL1000.
MyBookie

MyBookie is another solid site which offers Super Bowl betting and which regularly posts news and odds on their site. Right now they are offering slightly different odds and predictions than many of the other sites, so they are well worth taking a look at no matter what!
With MyBookie, you can also get a 50% Welcome Bonus of up to $1000MYB50.
Intertops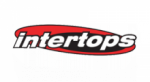 Intertops offers a lot of different betting opportunities for the Super Bowl. This includes wagers on the outright winner, a range of different prop bets, futures and more.
You'll also find yourself some great promotions over that way leading up to game day, such as the possibility of winning a trip to the game, or you could take advantage of 20 x $50 Free Parlay Bets, or a Free $20
Sign Up Bet! The choice is yours!
Bookmaker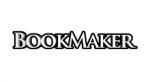 Bookmaker is a great site for wagering on the Super Bowl. Here you will find a lot of different bet types, including futures and props. In fact, you can wager any time on the next Super Bowl at this site, so if you want to make a prediction now about who will win, you can. Other types of wagers include Over/Under, Moneyline and Points Spread.
Super Bowl 54 Betting Odds And Futures Bets
At the time of this writing, we're really close to knowing who the battle in the Super Bowl is going to come down to, but we're not there just yet! This will be updated just as soon as we do know who's going to be going for that fancy ring!
Four years ago at Super Bowl 50, a record $132 million was wagered in Vegas. 111.9 million viewers tuned in to watch the broadcast, which made it the third-most-watched TV program in the history of the country.
Betting Futures and Odds Predictions (as of January 6th 2020)
Here (as of January 6th ) the Baltimore Ravens are taking the best odds to go to the game and take away the title of the 54 Winners with current odds as +200 going in their favor.
Super Bowl 54 – Can You Believe It??
As stated just above, the Ravens are looking like the favorites while this is being typed out on January the 6th. Other odds looking ahead include,
San Francisco 49ers – +290
Kansas City Chiefs – +325
Green Bay Packers – +650
Seattle Seahawks – +1100
Minnesota Vikings – +1200
Tennessee Titans – +2000
Houston Texans – +2500
but with the game almost one month away, it's still anyone's game!

**We will update this section in the coming weeks with news on the playoffs and Super Bowl 54 odds.
Types of Bets You Can Place on the Super Bowl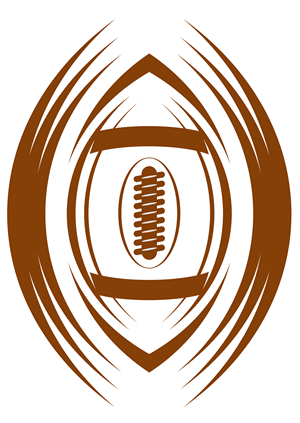 What types of wagers can you place on Super Bowl LIV? The exact types of bets available vary from one bookmaker to the next. That alone is a great reason to join several sites, you'll always want to not only take advantage of different types and odds among the different sites, but also the different bonuses and promotions that are available for each one!
But here are some of the more common bet types:
Matchup:

This is a futures bet where you are wagering on which teams are going to be playing against each other in the Super Bowl.

Outright Winner:

This is the most straightforward type of bet you can place on the Super Bowl. With this type of wager, you are simply trying to determine which team will win the game. This can also be referred to as a "Money Line" bet.

Totals:

With this type of bet, you are trying to determine whether the total score of both teams combined will be under or over a certain amount specified by your bookie. This is also referred to as an "Over/Under" bet.

Prop Bets:

Finally, the vast majority of bets fall under the broad umbrella of proposition bets. There are sportsbooks which actually offer hundreds of different prop bets. In fact, prop bets are such a big part of the Super Bowl that they are getting their own section (see below).
Super Bowl Prop Bets
While prop bets are common for all kinds of sporting events, they are an extra big deal when it comes to the Super Bowl. Each year, you will not only find standard types of prop bets (i.e. "Who will score first?"), but also strange, ridiculous prop bets which are highly specific to the drama of that year's game. While some types of prop bets can actually be placed seriously, a lot of them are offered solely for your entertainment.
The following list should give you a pretty comprehensive idea of the types of prop bets you can place on the upcoming Super Bowl, but it is not a complete list. Again, there are hundreds of prop bets ever year offered by various bookies.
Prop Bets on Game Play During Super Bowl
**Bovada is known for having the most prop bets for the Super Bowl.
Which team will score the first touchdown/field goal/safety?
What type (touchdown/field goal/safety) will the first scoring play be?
Which player will score the first touchdown?
What will the first touchdown be by position?
Will (player name) score a touchdown at any point during Super Bowl LIV?
How many touchdowns will (team) score during the game?
Which team will score the longest touchdown in the game?
Will the longest touchdown yardage be over/under (amount)?
How many yards will the first touchdown be?
How many successful field goals will there be for (team)?
Which half will have a higher score?
What will the margin of victory for the first half of the game be?
What will the margin of victory for the entire game be?
Will the Super Bowl victory be decided by exactly (X) points?
What will the score be at the end of the first quarter?
What will the highest scoring quarter be?
Which will the total passing yards be for (quarterback)?
What will the total completions be for (quarterback)?
What will the total rushing yards be for (quarterback)?
The total interceptions will be for (quarterback)?
What will the total tackles and assists be for (player)?
Once we lock in the teams for the Super Bowl, there will be hundreds of player prop bets up for all sorts of betting
Miscellaneous and Fun Prop Bets on Super Bowl LIV (these are all likely based on last year's prop bets)
Who will win the Super Bowl coin toss?
How many minutes and seconds will it take to for the national anthem to be sung?
Who will win MVP?
How many times will (player) perform (celebration)?
Which color of Gatorade will be poured over the winning coach?
How many wings will Buffalo Wild Wings sell on Super Bowl Sunday?
How many times will (landmark) appear during the broadcast of the Super Bowl?
What will be the first song played during the halftime show?
How many millions of viewers will watch Super Bowl 54?
Will a penalty need to be handed out for excessive celebration?
What will the Super Bowl 54 Nielsen Rating be?
When the Super Bowl MVP gives his speech, whom will he mention first (i.e. family, team, coach, etc.)?
Which coach's name will be mentioned first during the broadcast after kickoff?
How many times will (person) be shown during the broadcast?
As you can see, most of these wagers are for your amusement, you should not expect to profit on them. It would be extremely hard to take an analytical and accurate approach to guessing how many times a particular player performs a particular celebration move! Likewise, no matter how many Lady Gaga albums you own, correctly guessing how long it takes her to sing the national anthem would involve a ridiculous amount of luck.
If you're curious, Lady Gaga sang the Star Spangled Banner for Super Bowl 50 with the time being set at 2:20. Bovada ended up calling her time "under", so those that bet that way got to totally cash in!
And figuring out the color of Gatorade which is going to be poured over the winning coach? There is no system for that.
Best Betting Practices for The Super Bowl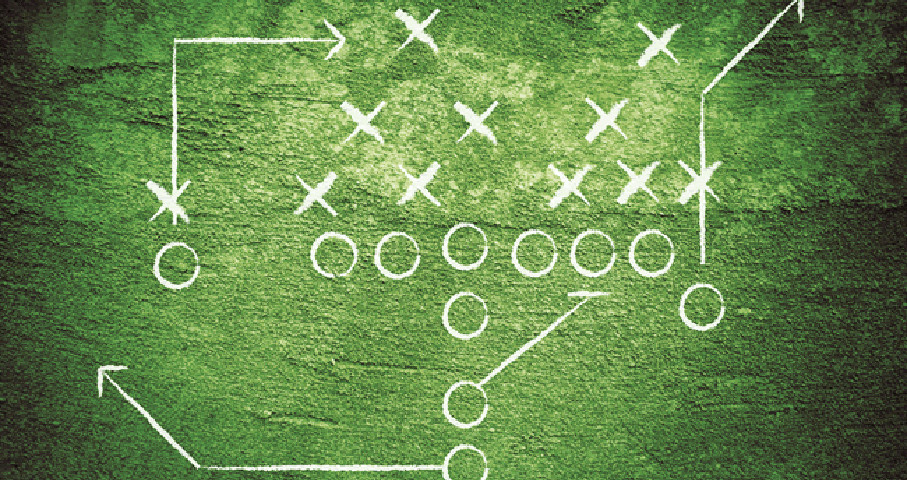 If this is your first year betting on a Super Bowl, you may rush into it thinking that you know what you are doing but you probably do not. If you follow NFL throughout the regular season, you may have enough insights to correctly guess the winner, but there are a number of common mistakes that newbie punters make. Because the Super Bowl is such a high-profile game, it is easy to get swept up in the hype and excitement.
Here are a few tips and best practices to ensure that you get the most out of betting on Super Bowl LIV. Hopefully some of this advice will prevent you from unnecessarily losing money—and maybe even snag you a few extra wins.
Do your research.

There is so much coverage on the Super Bowl that it is easy to think all you need to do is read some news articles in the weeks leading up to the game and you will be all set to make smart bets. But this is simply not the case. In fact, even watching the entire season is not necessarily enough to know which team is going to win. You need to spend that season taking careful notes and also researching historical performance for the teams. Only by taking an in-depth critical look at the teams and players will you be able to make any solid determinations. This takes time and effort, but it can pay off big.

Do not just wager on your favorite team.

Another common mistake betting on Super Bowl games is to back your favorite team. Actually, if you are wagering purely for fun, that isn't necessarily a bad idea. It is a great way to get even more emotionally involved with the game. But if you are betting for profit, emotional involvement is only going to cloud your vision. Wager on the team which is actually likeliest to win even if that team is not the one you are emotionally behind.

Do not assume that the media knows everything that is going on.

Reading news stories on the Super Bowl, you are going to encounter a ton of analysts and pundits who think they know exactly what is what or at least want you to believe that. Do not forget that many of these people may have their own motivations for believing or stating what they do. Do not rely on the hype to guide your betting decisions; base your wagers on your own judgments.

Hype can impact teams more than their own capabilities.

One thing you definitely should pay attention to is how a team and its individual players are reacting to Super Bowl hype. In particular, teams that have never played a Super Bowl are likely to make mistakes under pressure. In fact, sometimes that is enough to cause a team to lose a game – even if they had the capabilities to win it.

Avoid taking prop bets which cancel each other out.

There are so many prop bets available that it is easy to lose track of how they relate to each other, especially if you are taking a bunch. Carefully look over the prop bets you are considering and make sure that none of them are directly opposing each other. If they do, they will cancel each other out. If you win one you'll just lose the other.

Do not panic at halftime.

You place a wager before the game backing one team to win, but at halftime they are down 10 points. Things are looking pretty bleak, and all the commentators can do is praise the opposing team and cast aspersions on the team you have backed.

What should you do? You may be tempted to place a new wager backing the other team. Maybe then you figure you could at least break even. You might even place a larger bet in the hopes of making a profit.

But this is not necessarily the best course of action. In some situations it might be, but think analytically about the situation. Do you have a solid basis for switching, or is it just panic speaking?

Halftime results are not predictive of the results at the end of the game. That is especially true if one of the teams tends to rack up all its point in the first or second half. So whatever you do, make sure your decision is not emotionally-driven.

To see a good example of this, take a look at Atlanta's performance during Super Bowl 51.

Crowd noise effects are typically balanced.

Crowd noise can have an impact on players at any game, but it is useful to know that at the Super Bowl, those effects are usually balanced between the teams. Why? Attendance at a Super Bowl is pretty evenly divided between the two teams, so each will receive equal support.

Pay attention to how the special teams play.

Special teams include the punters, the kickers, and the return unit. These special teams do not typically get as much attention as players in other positions, but they are essential for success. Great special teams don't get all the press the offensive and defensive units do, but they often win the game, especially during playoff games.

Sometimes the best defense is a good defense.

We have all heard the famous bromide that the best defense is a good offense but that is not always true. Sometimes what a team really needs to win the Super Bowl is an outstanding defense.

This is actually a subject of contention among football fans and bettors, so it is hard to say anything conclusive on this point. But it is something to keep in mind while you are placing your wagers. By all means, pay attention to a team's offense but do not ignore the defense, especially, again, during the playoffs.

Shop around for the best odds.

You will find variations in the odds from one bookie to the next, so shop around and ensure you are getting the best values. This is just one of the reasons why we recommend that you join at least several online sportsbooks to bet on the Super Bowl. It is also a good idea since it will present you with more prop bets, futures, and other opportunities—not to mention awesome promotions.

Remember, no outcome is ever certain.

Sometimes they get it wrong. The bookmakers had Hillary Clinton winning the election by a landslide. Nope. So another useful reminder for the Super Bowl is one which technically applies to any sporting event across the board and that is that you can never be 100% sure who will win. There is no such thing as a "lock" or a sure bet.

A great example would be Super Bowl XLII, the concluding game for the 2007 NFL season. The game featured the Patriots going up against the Giants.

The Patriots were 12-point favorites since they had played a perfect regular season, the first since the Miami Dolphins in 1972. The Giants were a wild-card team, so no one expected them to do anything. But in the fourth quarter, the Giants managed an extraordinary drive to win, claiming their third Super Bowl victory. Their shocking upset also made them the first NFC wild card team to ever win a Super Bowl.

Do not wager more than you can afford.

Finally, one more piece of advice for the Super Bowl concerns money management. It seems to be human nature to wager big on a big game. But there is no rule that says you have to risk an arm and a leg just because it's the Super Bowl. If you wager more than you can afford, you will just feel tense through the entire game, and if you lose, it could ruin the whole experience. There is no reason to go overboard and deprive yourself of the fun of Super Bowl Sunday. Stake a comfortable amount, even if it is a modest amount.

You now know where you can wager on Super Bowl LIV, what types of bets you can place, and some general advice for betting profitably on the big game. Be sure to check back in the coming weeks for more updates on the playoffs and odds!
Where to Watch Super Bowl
If you are going to bet on the Super bowl you will also want to watch the game, especially if you will be placing live bets in-play. Where can you tune in?
This year's broadcast rights for the Super Bowl on TV have gone to CBS. So you will want to tune into your local CBS channel if you are going to be watching the game on television. You can also stream the game online through the CBS "All-Access" App.
More Guides To Online Betting