Craziest Things You Can Bet On During the Coronavirus Outbreak
What Are People Betting on With No Sports?
NBA cancelled.
NHL cancelled.
PGA cancelled.
The Masters postponed.
If you are a sports bettor these days, you may wonder if there is anything left to bet on at all. But if so, you are not alone and you'd be surprised just how much betting action is still taking place.
There is a lot you can't bet on during the coronavirus outbreak, but there is actually a lot you can wager on right now.
Of course, this is an evolving situation, so what is current today might be out of date tomorrow. Below, I am going to tell you some of what punters are wagering on right now online. Just keep in mind that I am writing this on March 20th. Hopefully when you read this, some of these betting opportunities will still be available.
Oh yeah! Before I forget, some sportsbooks are even offering special bonuses during this time period!
Now that you know about that, let's get on to the list of things you can bet on during the Coronavirus outbreak!
Now, you're also going to want to know just where to go to place some of these wagers that you may not have thought of before. Here we're going to list the top 3, and you're actually going to want to check all of these out as they're pretty much going to be offering the same bets, so what you'll be looking for is who has the best sign up offers to meet your needs, as well as who is offering the best odds for whatever it is you decide you're interested in!
So, without further ado, here they are!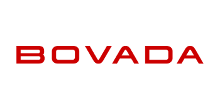 Bovada is one of our favorites around these parts. Years upon years of experience in the gambling world and always, always taking care of their customers first and foremost.
Right now over at Bovada you can get a head start on gambling on some of the "odder" aspects of the gambling world by getting yourself a nice $250 Welcome Bonus if you would like to deposit in a traditional way, but you can bump that bonus up to $750 if you decide to use bitcoin to make this initial deposit.
If you decide that none of these bets are really for you, you can claim up to a $3,000 Welcome Bonus for use in the Bovada Casino, or a 100% Bonus of up to $500 to use in the Bovada Poker Room.

Another one of the greats here.
BetOnline takes all of the major credit cards –
Visa
MasterCard
American Express
Discover
and also bitcoin as well.
Once you get all signed up for an account over at BetOnline, you are also able to always get a Reload Bonus all the time of 20% whenever you us the code LIFEBONUS.
As for the actual sign up itself right now, if you have never played a Props Bet before, now would be the time! You can join up and get a $25 Risk Free Prop Bet over at BetOnline, or you can just take advantage of the 50% Welcome Bonus of up to $1,000!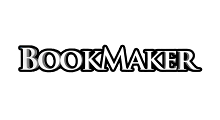 BookMaker is one that you're going to want to join up with if you think you're the kind of person that will make a lot of wagers and take advantage of their loyalty program, which is among the best out there.
As you move up the "ladder" in said program, you will find yourself able to make deposit reloads of 10%, 15, or 20% when using cash, or 15% or 25% if you would like to use a crypto reload.
Here in a few minutes we're going to talk about the fact that Horse Racing is still an option to bet on, and BookMaker is good for offering up an 8% Rebate on the Horse Racing action over there!
Also, make sure that you don't forget about their Welcome Bonus of 100% for up to $300
And with that, let's talk about some of the things that you are still able to gamble on!
Sports
"There are no sports to bet on!"
I am seeing one news outlet after another declaring this. But it isn't true. There are still some sporting events which have been taking place as planned, and there is still action on these sports.
Here are some examples of sports you can still bet on during the coronavirus outbreak (as of the time of this writing):
Russian Table Tennis
Just a few hours ago on Reddit, a user posted, "In the desperate search for new markets I've noticed Russian Table tennis, i.e. 'Moscow Liga Pro', provides a steady stream of matches day in day out…
All I have so far is the Moscow-Liga-Pro Site where you can track scores and see match histories. Incidentally, it's been pretty profitable for me so far – odds seem to be quite generous for favorites and in my very small sample size so far I've been winning based one what look like pretty obvious bets based on match history."
Horse Racing
As reported here 20 hours ago, "Although the coronavirus crisis has sidelined most sports, horse racing, the sport of kings, continues to gallop across North America, even though it's giving itself the silent treatment with empty grandstands and clubhouses."
Some horse racing events also are continuing to unfold around the globe (though others are being cancelled).
Greyhound Racing
Like horse racing, greyhound racing is continuing in many locations around the world as well.
Aussie Rules Football
Sports Illustrated reported yesterday, "One of the only major sports leagues still in action amid the coronavirus pandemic is the Australian Football League, which opened its 124th season on Thursday night (Australian time)… The league's first game of the year is traditionally between rivals Richmond at Carlton, at the 100,000-seat Melbourne Cricket Ground. Last year's game attracted 85,000 fans. More than 90,000 showed up in 2018. This year, attendance was zero."
MMA
As reported here yesterday, "DespiteDespite the United Kingdom's government considering a partial lockdown to minimize the spread of the 2019 novel coronavirus pandemic, Cage Warriors is still planning to move forward with its MMA event on March 20 in Manchester." The event in question is Cage Warriors 113. While there will be precautions taken, Cage Warriors is under heavy criticism for not cancelling. It is possible that they will change their minds, but for now, the option to wager on Cage Warriors still exists.
Professional Rugby in Australia
From a bizarre article, which was posted yesterday, it states, "Australia's most prestigious pro rugby league is combating the coronavirus pandemic… by appointing a special BALL WASHER to keep things clean on the field… Still, a disturbing sight to see the players sweating, breathing and bleeding on each other with the global COVID-19 pandemic in full swing."
Handball
A lot of people aren't too familiar with handball, but this exciting, fast-paced game is still on in some locations. As of the time of this writing, BookMaker for example is taking bets on the HB – Belarus – National Championship.
Cherry-Pit Spitting
Yes, you read that correctly.
The New York Times yesterday reported, "ESPN, home to football, baseball, and basketball in normal times, plans to run cornhole, ax throwing, miniature golf, cup stacking, arm wrestling and cherry-pit spitting on Sunday." Are a lot of sportsbooks offering action on these obscure sports? I have no idea. But it is worth checking, right?
Who knows? You could just discover that you have a passion and a talent for betting on a sport which you never paid any attention to in the past. For all you know, you'll really get into horse racing, table tennis, or even cherry-pit spitting.
Just to make the point that things are changing every day, a lot of domestic rugby seasons were cancelled just earlier today. Future cancellations are likely with other sports, so get your action in while you can.
There are two types of bets which are still available even for cancelled sports, however:
A lot of the prop bets right now pertain specifically to coronavirus and scheduling. I'll share examples with you later in this list.
What about futures bets? What will happen there if playoffs are cancelled or take place?
BetOnline has said, "Basically, we will apply our rules, so if there are no playoffs all futures will be canceled and our win totals say 80 games must be played for action. But we are looking at all this to make sure all our players are taken care of accordingly."
Meanwhile, BetDSI has said, "In the case that they do not resume the season, but go straight to a playoff based on current standings, then outright markets will be valid, and season wins would be considered no action."
So, it sounds like making futures bets (i.e. wagering on the winner of the 2020 World Series or Super Bowl 55) is probably pretty safe. If the events don't take place, your wager will probably be voided with most sportsbooks, and otherwise, will remain valid.
Before placing any futures wagers, you should consider contacting your online sportsbook to find out how they will determine what to do with your bet based on both potential outcomes. Policies may vary from one company to another, and you should make sure you feel comfortable before proceeding.
eSports
Not surprisingly, as fewer and fewer traditional sporting events remain to watch and wager on, eSports are starting to take front and center stage.
What eSports can you wager on? Here are some ideas:
NBA 2K
If you are bummed out about not being able to wager on NBA, the next closest thing might be the virtual equivalent. Lots of sportsbooks are taking bets right now on NBA 2K, and this may be the perfect entry point for you if you are brand new to eSports.
FIFA
Prefer to watch and wager on soccer rather than basketball? Another good segue into the world of eSports is FIFA. You should find plenty of betting opportunities.
NHL
This is another eSport that you should find accessible if you are a fan of real-life hockey.
League of Legends
Right now, as I write this, I am seeing BetOnline taking live wagers on a League of Legends competition. There are also a number of upcoming LoL events to bet on.
Dota 2
There are a number of Dota 2 events scheduled for the near future. Like League of Legends, this should keep you plenty busy.
Counter-Strike, AKA CS:GO
Plenty of Counter-Strike events are scheduled. Consider wagering on these matches as well.
There are lots of other eSports you can get into as well –
Overwatch
Rainbow Six
Rocket League
StarCraft 2
World of Tanks
…and more
It can be intimidating trying to learn something new. So, to save you some time, we have put together a guide to help you find the best sites for betting on a bunch of popular eSports.
Entertainment
While interest in wagering on eSports is growing, entertainment betting is also reaching a peak. Never placed entertainment bets before? You may want to check out our full guide on the topic.
A lot of sportsbooks slot bets on finances and politics under this category, but I will talk about those separately in just a bit.
What else will you find under entertainment?
TV
Wagers on TV have become very popular, especially during the Coronavirus outbreak. These not only include bets on the next Emmy Awards (i.e. which show will win Outstanding Drama Series?), but also wagers on specific shows.
An article published on March 18th reports that Pat Morrow, the head oddsmaker for Bovada said, "One of the most popular betting markets in 2019 was the final season of 'Game of Thrones.' So it only made sense to make props on the show taking over its time spot, 'Westworld.' So far the response from our players has been great with the market of 'Who is controlling Charlotte' seeing the most action so far. This is a test run for us to see if there is interest in this particular TV show. If the current betting trend continues, we will be offering props weekly similar to what we did with 'Game of Thrones.'"
Incidentally, Westworld is an awesome show… like… amazing. If you aren't watching it, you should be.
Along with TV, here are some additional categories of entertainment bets you can place during the Coronavirus outbreak:
Film
Along with betting on TV, you can bet on movies. These include wagers on the Academy Awards as well as on specifics pertaining to individual films or actors.
Current Events
There are sportsbooks which take action on a wide range of current events which can include just about anything that makes news headlines. Right now, a lot of those bets concern Coronavirus and cancellations, so I will include examples of those in the corresponding section below.
Religion
This is where you wager on who will become the next pope and so forth.
Lottery
Some sites let you bet on the lottery. You can bet on the winning numbers or you can wager on whether there will be a winner on or by a particular date.
Other Contests
Some sportsbooks offer wagering on other types of competitions. For instance, right now on BetOnline, you can wager on the National Spelling Bee. An example bet is an under/over on whether the last word will feature more or fewer than 9 ½ letters. The site is also accepting bets on the 2020 Nathan's Contest for hot dog eating.
So, you can see that there is a lot you can wager on other than just sports or eSports.
Financials
Some websites put financials under entertainment while others put financials in their own section. Usually, financial betting focuses on markets such as stocks, indices, commodities, and currencies.
Here are some examples of financial wagers you can place right now:
Amazon stock price on March 31 close (AMZN)
American Airlines stock price on March 31 close (AAL)
Costco stock price on March 31 close (COST)
Pornhub.com global rank for March 2020
Odds to win top unit sales in 1st month (PS5 or Xbox Series X)
This is a very volatile time right now with a lot of unpredictable major swings. There is no aspect of the economy which is unaffected by Coronavirus.
So, that means that we have a situation where financial betting could either be very lucrative or just the opposite depending on how solid your wagers are.
Financials on sportsbooks can be a lot of fun to bet on, just make sure you are aware going in that it is easy to lose money doing so at this time. On the other hand, if you win, you may win in a big way!
Politics
Another volatile betting market you can get in on during the Coronavirus outbreak is politics.
Here are some examples of political betting opportunities available as of the time of this writing:
Next world leader to leave their current job?
US Presidential Election 2020 – Winning party
US 2020 next president elected
Will (person) be the Democratic presidential nominee for the 2020 US Election?
Will (person) be the Democratic vice presidential nominee for the 2020 US Election?
BetOnline offers a "Donald Trump Election Special" with the following options –
To lose Electoral College & popular vote
To win Electoral College, lose popular vote
To win Electoral College & popular vote
To lose Electoral College, win popular vote
You can also find political prop bets like these (which are taken from BetOnline):
Voting for the Presidential Election November 3rd (voting will or will not take place on November 3rd)
When will B. Sanders officially drop out of the Democratic race?
Will B. Sanders endorse J. Biden before July 4th, 2020?
Will Elizabeth Warren endorse either candidate?
Will US government approve mobile voting for primaries?
Donald Trump: Total Trump tweets "Chinese Virus" March 21st through 22nd (under/over 2 ½)
Donald Trump: Total Trump tweets "Coronarvirus" March 21st through 22nd (under/over 8 ½)
US Politics: Will Senator Kelly Loeffler resign by April 30th, 2020?
US Politics: Will Senator Richard Burr resign from the US Senate?
With new developments going on day to day and a turbulent political climate, there are sure to be a lot more political betting opportunities as we move forward into the weeks and months ahead. So don't miss out! Also, check out our guide on political betting.
Weather
Still looking for more to wager on during this dry stretch in the world of sports? You can try betting on the weather.
Right now, you can head over to Bovada to check out the daily odds on global weather forecasts versus actual temperatures.
If you see some odds you like based on your own meteorological analysis, you can place an over/under bet.
How does this work? Well, say you see an over/under wager for the maximum or minimum temperature predicted for San Francisco, CA.
After you view the predicted temperatures listed, you can conduct an analysis by looking at historical temperatures as well as current meteorological data. If you live in the location, you can also consider based on what you are seeing and feeling outdoors what is likely to happen.
You then just place a bet on whether the actual temperature will be above or below the predicted temperature. If you are right, you win, plain and simple.
Is it as exciting as following your favorite sport? Probably not. But hey! You could learn something interesting along the way about meteorology! That's fun, right? And if you happen to have a talent for making accurate weather predictions, this is your chance to make money off of your new skills.
Coronavirus
Quite a few Coronavirus-related prop bets are available at online sportsbooks right now. Some sites are filing these under politics, current events, and so forth, while others have created a separate section for them.
Here are some examples of Coronavirus-related prop bets which are available at various sports betting sites as of the time of this writing –
Next NBA game to be played June 1st or sooner
Next NBA game to be played August 1st or sooner
Next NBA game to be played July 1st or sooner
Which league will play a game first? (NBA or MLB, NBA or NHL, MLS or MLB, English Premier League or Spain La Liga)
Will the NBA resume its season and play a game on or before April 28th, 2020?
Will The 2020 Olympics be cancelled due to Coronavirus?
Will China send at least 100 doctors to the USA before July 4 to help combat COVID-19?
Will any sitting US senator be diagnosed with COVID-19 before July 4, 2020?
Will Trump's approval rating drop below 40% before May 1st, 2020?
Will the Dow Jones suspend trading for 1 full day or more on or before May 12th, 2020?
Will the Dow Jones experience a worse week than Oct 10, 2008?
Will the 2020 WSOP be cancelled due to the Coronavirus?
Will the coronavirus kill more than the black plague?
You probably don't want to take that last bet, as thankfully, it has terrible odds.
As events continue to evolve with relation to the virus, there will probably be many more related prop bets.
Conclusion: You Don't Have to Give Up Betting Online During the Coronavirus Outbreak
This is a rough time for all of us, and there are probably a number of things you have had to give up recently, including your simple privilege to be outdoors.
We also have had to give up NBA, NHL, and most other major sports which we usually get to enjoy and bet on.
But you now know that you do not have to give up wagering altogether. There are still sports such as horse racing and table tennis which you can bet on. You also can bet on eSports, politics, television, current events, financials, and specific events related to the outbreak itself.
On top of that, some of our favorite sports betting websites are offering special bonuses and promotions to customers who make deposits and place wagers during the outbreak.
Check out our recommended online betting sites now. Stay indoors during the quarantine, wash your hands, help your community however you can, and enjoy betting on sports and more from the safety of your home. Hopefully soon, we will overcome this virus and get back to life as usual.
And Then You've Also Got These Articles As Well…