Some people just don't like the idea of a couple of grown men beating the tar out of each other.
And then there are some people that do!
We're going to assume that you are one of the latter and that's why you're here. Did you know that you can make some serious cash on MMA sports without taking the risk of getting in the ring yourself?
Here in this post, we're going to hit up the basics of the sport (see what we did there?), talk about some of the upcoming events, types of bets you could place, as well as the best legitimate betting sites you could visit to ensure that you'll get paid when you win!
What Exactly Is The MMA
MMA stands for "Mixed Martial Arts".
Merriam-Webster defines it as a contact sport that allows a wide range of fighting techniques including striking, kicking, and grappling.
No surprise, the ol' dictionary nailed it with that one. You'll find guys and gals all doing their best to use almost any means necessary to take down their opponent.
In boxing you'll have a couple of people just walking around punching each other, it's actually kind of boring, (don't tell any of the greats that we said that).
MMA, you never know what's going to happen. Someone may have a good old-fashioned punch they need to block, it may be a lightning-fast kick to the face!
Top Betting Sites for MMA Action
BetOnline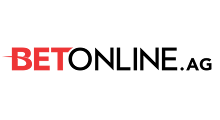 BetOnline is going to take the top spot here with a promotion that's always going on for the players. You see, many of these fights are sponsored by BetOnline. During any of these fights, if a fighter is knocked out and lands on the giant BetOnline logo, they will double your winnings up to $100!
You don't even have to do anything to take part in that, it's just something that will automatically happen! In the case of a win you would have to email BetOnline, but just take a look at this page here from our sister site and you'll get all of the details.
And this doesn't even start to bring up any of the other great deals you can always find such as the 50% Welcome Bonus if you're using traditional forms of payment or a 100% Welcome Bonus if you're using crypto.
As of the time of this writing BetOnline is showing action for The Cage Warriors 144 fights, (8 fights in total) as well as Next Opponent Props.
Bovada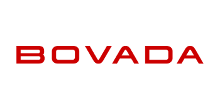 A close runner-up for the number one spot here would be Bovada.
Not only can you grab bonuses such as their $750 Welcome Bonus for the sportsbook, but also a really great Rewards Program for returning players.
Those players that are waiting around for the next big fight or the next big game to start will also find one of the greatest poker rooms around on the internet.
Bovada also nails it when it comes to showing you upcoming events. Right now the following events are available for you to check out and do some homework on:
UFC Fight Night: Grasso vs. Araujo (12 events)
UFC 280 (15 events)
UFC Fight Night: Kattar vs. Allen (8 events)
UFC 281: Adesanya vs Pereira (2 events)
UFC 282
Oktagon (38 events)
Lastly, there's a whole mess of what some consider to be one of the most fun bets you can make, the props bets!
SportsBetting.ag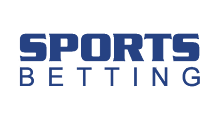 SportsBetting is another great choice for the American bettor.
Over there you'll find a lot of the same promotions and specials that you would find over at BetOnline as the two are actually owned by the same company. For the most part, the only promo that you can find at BetOnline that you would not find at SportsBetting is the "knock out on the logo" promotion that we mentioned above.
Make sure that sign up at both sites so that you're able to take advantage of the same fantastic promotions twice!
MyBookie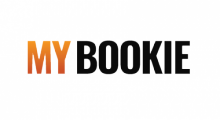 MyBookie likes to tout themselves as the Best-in-the-business for MMA and UFC betting. We will agree that they're pretty close and the only real downside we can find is that there are some US states that are not allowed to gamble at MyBookie.
Those states are:
Nevada
New Jersey
New York
Pennsylvania
But just about everyone else is welcome!
Right now you can go there and find action on the following events:
UFC Fight Night: Grasso vs. Araujo
UFC 280: Oliveira vs. Makhachev
UFC 281: Adesanya vs. Pereira
Don't forget that if you do go over the MyBookie you can also use our exclusive code GOOD2022 for a 100% Match on your deposit up to $1000!
Doing Your Homework To Get Ready
When you are making bets on any sports, you're betting on the skill set of someone else, not yourself.
It doesn't matter what kind of opinion you have of yourself, you're going to have to develop your own strategy if you're going to go out and win. You must be able to process any information you are given so that you can make educated bets about the final outcome of any event.
Learning about virtually anything new will come with a learning curve, but you are able to learn from any mistakes! Just take the time to reflect on what may have gone wrong and start to eliminate those factors. Those who are on the newer side of the betting world can use the odds and predictions that are published by reputable bookies.
In most cases, the outcome of certain events is calculated by using advanced software. This software processes the input data and produces the most likely results according to entered values. This will be very useful for beginners or those that are just lacking the time to get into the context of an upcoming fight.
The first thing you're going to want to do is to study the fighters and compare all of the odds that are available to you. Go over the history, track records, strong points, weak points, everything counts! Once all of your information is gathered and analyzed, you can convert this knowledge into winning bets.
Fortunately, acquiring someone's personal history is pretty easy and the internet will generate a fighter's entire career with all of the needed numbers in no more than just a few clicks. These numbers will include the number of professional fights, wins, wins by knockouts, amateur records, their reach, successful strikes, successful avoidance, and the list goes on and on. The detailed information will be available over at ufc.com and the fun part of comparing stats and profiles.
Types of Bets You'll Be Able to Place
These are most of the types that you'll find in various sportsbooks.
These are also known as "Match Bets".
This is also the most common form of a bet. Just pick who you believe is going to win and you're good to go!
Naturally, understanding the odds is crucial. You're going to want to shop around to make sure you're getting the best odds!
As mentioned, a fight should last up to 5 rounds but you can place bets that it will end before the 2.5-minute mark of the second round, (Under) or after that point, (Over).
Taking this bet will make the winner irrelevant but you can always check the fighter's history and find the average duration of their fights. This would really help you in placing your final decisions.
This type of bet is also a great option for those that want to try their luck but just aren't that confident about the winner of an upcoming match.
There are also three different variations of this bet:
Over/Under 1.5 Rounds
Over/Under 2.5 Rounds
Over/Under 3.5 Rounds
The first option in that list is usually offered with heavyweight championships and the Over/Under 3.5 is a really popular choice in Championship 5-Round matches.
Many times, traditional bettors will avoid Prop Bets and go for more conventional bets.
What is a Prop Bet?
Quite simply, it's a bet that ultimately has nothing to do with the fight itself. Think about a Football game, (football is filled with Prop bets). One such example would be "What color Gatorade will be dumped on the winning coach at the end?"
As you can see, the bet would be on the game but have nothing to do with the outcome. During a particular Conor fight a couple of years ago. A Prop bet going around was whether or not he would in fact throw a dolly at someone, (go ahead, Google it).
These bets can be called skilled or insane and some consider Over/Under bets a subcategory of Props, although they'll still be viewed as a completely separate betting group.
These should not be confused with Moneyline bets where you will pick a winner. With Victory Bets, the objective is to pick just how the match will end, be it winning by submission, TKO, winner by decision, etc.
Because these bets are more precise than a Moneyline bet the payouts are more generous.
With this type of bet, you are betting whether or not the fighters will "go the distance" against each other.
The bet is very useful with some of the more "non-dramatic" matches where the opponents share a similar fighting style.
Here you would bet on a specific round that will finish the fight.
This can be bundled with selecting an actual winner but bookies will often offer it as a separate bet. Successfully predicting both the winning round as well as the winner will have a very generous payout.
This is a very, very rare occurrence which is the reason this is classified as a Prop bet.
Obviously, the athletes that are involved in this are not fragile people. To make sure that you're not a fragile bettor,
take a look at this post
!
There will come a time when you're just waiting for the next big fight to start. Why not check out the Poker Room over at
Bovada
where you can get yourself a
Bonus of 100%
when you join!
Some of the Rules You Must Know Going Into This Sport
We've gone over the very definition of MMA, but now let's get a look at some of the other things you need to know to make sure that you're good to go and know what you're doing! You know, the rules and so forth!
This is just a "get started quick" list. For a full list, check out this page!
In any professional UFC or MMA match, there will usually be 5 rounds, each of these with a 1-minute break in between rounds.
No contests shall exceed more than 5 rounds or 25 minutes of fighting in a 24-hour period.
Not only is the ref in charge of overseeing the events in the ring, but they are also the only ones that can stop a match.
If you've watched virtually any other sport you already know what an Instant Replay is.
In MMA fights, this may be used to review a "Fight Ending Sequence" but only after a fight has been officially stopped. Once the instant replay has been used to review a sequence the fight will not be resumed.
All fighters are required to wear a protective mouthpiece.
An MMA fight will not start without this and the ref will pause the round if one is dislodged during a fight.
Being Knocked Out of the Ring
If during a match a fighter is knocked out of the ring, they must return to the ring unassisted by spectators or the fighters seconds.
If assisted, the fighter may lose points or be disqualified.
Non-Fight Related Cancellations
If a fight has to be concluded due to unforeseen, non-combat issues, the fight may go to scorecards if one-half the scheduled rounds, plus 1 second have been completed.
If the fight has to stop before this moment it will be scored a "No Contest".
A maximum of one roll (of no more than 2″ wide and 15 yards length) of soft, white, cloth gauze is permitted by hand.
This also may not exceed the wrist of the fighter's glove.
Other than the fighter's hands, there will be no other taping, covering, or protective gear of any kind on the upper body.
A soft neoprene sleeve may cover the knee or ankle joints, but these must not contain velcro, plastic, metal, or ties.
All fighters will be required to wear protective gear as deemed necessary by the commission.
Males will have no clothing on their upper body, but they will be allowed appropriate groin protection.
Male and female MMA fighters shall wear appropriate trunks, mouthpieces, and gloves. The trunks may not extend below the knee. Shoes, jewelry, and other accessories shall not be worn.
Female fighters shall wear a short sleeve or sleeveless form-fitting rash guard and/or sports bra.
Females must follow the same guidelines for the bottom covering as the male fighters minus the groin protection.
Males and females alike, if deemed necessary by the referee will have their hair secured in a manner that does not interfere with the vision or safety of either fighter.
Lastly, for both male and female fighters, body cosmetics shall be prohibited at all times and facial cosmetics are at the discretion of the referee or the commission.
Fouls of the Sport
Many people think of UFC or MMA fights as kind of a "anything goes" type of match. That's actually not true!
Here's a quick list of things that will get a fighter in hot water.
Butting with the Head

The head may not be used as a striking instrument in any way. Any form of this is illegal.

Eye Gouging

Eye gouging by means of fingers, chin, or elbows is illegal. Legal strikes or punches that contact a fighter's eye socket are considered legal attacks.

Biting or Spiting

Biting in any form is illegal. This is an odd action in the sense that a referee may not be able to witness this, and a fighter must make the ref aware if they are being bitted during an exhibition of unarmed combat.

Fish Hooking

This is the attempt of any fighter to use their fingers in a way that attacks their opponent's mouth, nose, ears, or eyes and "stretches" the skin.

Hair Pulling

You can't just use your opponent's hair to control them in any way.

Spiking the Opponent to the Canvas Onto the Head or Neck

This would be considered a "Pile Drive" and is very illegal.

Strikes to the Spine or Back of the Neck

Check out that list of full rules and regulations to see just where exactly these areas are.

Throat Strikes

This would include a directed attack where grabbing is involved.

Fingers Outstretched

In the standing position, a fighter that moves their arms toward an opponent with an open hand, fingers pointed at the opponent's face/eyes, will be a foul.

Downward Pointing Elbow Strike

The use of a linear "straight-up, straight-down" elbow is prohibited.

Groin Attackes

You dudes out there already know all about this. This is just a big ol' no-no and goes for the women fighters as well.

Kneeing or Kicking the Head of a Grounded Opponent

A grounded fighter is defined as any part of the body, other than a single hand and soles of the feet touching the fighting area floor. At this time, kicks or knees to the head will not be allowed.

Stomping of a Grounded Fighter

Stomping is considered any type of striking action with the feet where the fighter lifts their leg up bending their leg at the knee and initiating a striking action with the bottom of their foot or heel.
However, "Axe kicks" are not stomping.

Holding Opponent's Gloves or Shorts

A fighter may not control their opponent's movement by holding onto their opponent's shorts or gloves. A fighter may hold onto or grab their opponent's hand as long as they are not controlling the hand only by using the material of the glove, but by actually gripping the hand of the opponent.

Holding or Grabbing the Fence or Ropes With Fingers or Toes

However, a fighter may put their hands on the fence and push off of it at any time or may place their feet onto the cage and have their toes go through the fencing material at any time.

Small Joint Manipulation

Fingers and Toes are small joints, but wrists, ankles, knees, shoulders, and elbows are all large joints. But, grabbing the majority of fingers/toes at once is allowed

Throwing An Opponent Out of the Ring or Caged Area

A fighter shall not throw their opponent out of the ring or cage. Gotta stay in the ring.

Timidity – Such as Avoiding Contact, Consistently Dropping the Mouthpiece, Faking An Injury

Timidity is defined as any fighter who purposely avoids contact with his opponent, or runs away from the action of the fight. Once the fighter's in, they're in!

Use Of Abusive Language in the Fighting Area

The use of abusive language is not allowed during MMA competitions. It is the sole responsibility of the referee to determine when language crosses over the line to abusive. It should be clear that fighters can talk during a match and the mere use of auditory language is not a violation of this rule.

Flagrant Disregard of the Referee's Instructions

A fighter MUST follow the instructions of the referee at all times.

Unsportsmanlike Conduct That Causes An Injury to Opponent

Every athlete competing in the sport of MMA is expected to represent the sport in a positive light emphasizing sportsmanship and humility. Any athlete that disrespects the rules of the sport or attempts to inflict unnecessary harm on a competitor who has been either taken out of the competition by the referee or has tapped out of the competition shall be viewed as being unsportsmanlike.

Attacking An Opponent After the Bell Has Sounded

Once the referee has made the call of time, any offensive actions initiated by the fighter shall be considered after the bell and illegal

Attacking An Opponent On Or During the Break

A fighter shall not engage their opponent in any fashion during a time-out or break of action in competition.

Attacking An Opponent Who Is Under the Care Of the Referee

Once the referee has called for a stop of the action to protect a fighter who has been incapacitated or is unable to continue to compete in the fight, fighters shall cease all offensive actions against their opponent.

Interference From a Corner Or Seconds

Interference is defined as any action or activity aimed at disrupting the fight or causing an unfair advantage to be given to a corner's combatant. Corners are not allowed to distract the referee or influence the actions of the referee in any fashion.
Wrapping It All Up
By now you are aware of some important points. You know the best places to place your MMA/UFC bets. You know what types of bets you can expect to find in a sportsbook. You are aware of the rules that a fighter needs to follow. You know the type of homework you need to complete in order to make smart decisions.
Essentially, You are ready to head out to the sportsbook of your choice and do some kicking ass and winning! Again, do you see what we did there? It looks easy but it's not!
And Make Sure That You Also Check These Out