The Guide to Super Bowl 55
It's the most wonderful time of the year…
Christmas? Pshh. That's for the shmucks. We're talking the Super Bowl here!
That's right, Super Bowl LV is on us here with the Kansas City Chiefs doing what they can to defend their title against the Tampa Bay Buccaneers. The attendance may be on the small side, what with the Covid of 2020 still carrying over to 2021 but that doesn't make anything less exciting especially considering that most of us weren't going to be going in person anyway!
So let's get on with discussing the best Sunday of the year with the following subjects coming up at you.
Your Ultimate Guide to Super Bowl 55
The Best Legitimate Places to Bet on the Super Bowl
Basic Super Bowl Betting
Odds and Futures Bets
Props Bets
Where to Watch the Game
Without wasting any more time, let's just jump right into it!
The Best Legitimate Places to Bet on the Super Bowl
If you found your way over to us then you're probably looking for the best places to bet on the Super Bowl. Luckily, that's where we excel! All of these sportsbooks have not only been vetted and found to be among the best you're going to find on the internet anywhere, but we actually use them ourselves for our personal betting. Rest assured, if we're sending our own money over there, they really are deserving!
As you make your way on down this list, you can click on any of the names of these sportsbooks to learn a little more about each one of them, and if you decide you want to check out the sportsbook themselves, just click on their logo!
Bovada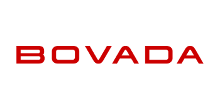 We've got some great news for those readers that have not joined up over at Bovada yet. Joining up over there right now and using our exclusive code 130347 with your first deposit can get you a Welcome Bonus of up to $250 to get you started on some Super Bowl action! Don't worry, this can be used with any sporting event, not just the Bowl.
If you happen to be a bitcoin user, we would actually recommend using the code BTCSWB750 and you can turn that bonus into $750!
BetOnline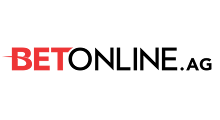 While all of these sites listed here are "among the best" sites to wager on the Super Bowl, BetOnline is another one of "the greats" that we're using ourselves constantly for our own betting. While the Welcome Bonus over at Bovada is pretty damn good, it gets ever better at BetOnline. Using the code BOL1000 will get you a 50% Welcome Bonus of up to $1000!
BetOnline is also so convinced that you'll have a great time over there that they'll actually also give you a $25 Free Play to go and try them out.
MyBookie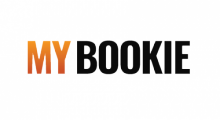 Solid site with some of the best odds around. They're usually on it to the point where many other sites won't even post odds on events until MyBookie does it first.
Get bored of sportsbetting for just a little bit? While most of these sites offer up their own casino of sorts, MyBookie has one of the best with some great payouts.
Using the code MYB50 will get you another 50% Welcome Bonus of up to $1000 for the new customer. Returning customers will do well to remember the various daily bonuses offered up over at MyBookie.
BookMaker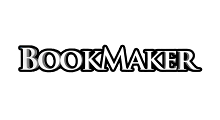 One of the Best Super Bowl sites. Here you can find many different types of bets, not just outright winners, but tons of props and futures as well! That's not to say that you won't find the original outright winners, Overs and Unders, Point Spreads and so on.
Right now at BookMaker you can get yourself an incredible Welcome Bonus that is not only 15% up to $600 but can be combined with a 50% Casino Bonus coming out to a total of $1600 for you!
Returning players don't forget that you can get reload bonuses of up to $5000 at a time!
Intertops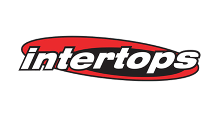 Of course Intertops has to make this list! They've got absolutely everything you could possibly need in your online sportsbook. Now add the fact that they're just absolutely killing it in the promotions department.
There are different amounts of sign on bonuses that you can take advantage of like up to $200 just for joining, or any of a multitude of one of Monthly Cash Prizes or things like Trips to the Final Four games… and that list goes on and on with each Bonus sounding better than the last. The choice is totally yours over at Intertops!
Now that we know the best places to place your bets let's talk about some of the different types of bets that can be placed on the big game.
Super Bowl 55 Betting Odds and Futures Bets
As of yesterday we learned that it will be the Chiefs versus the Buccaneers going for that precious ring this year. If you believe you know who's going to be winning the whole thing, here's your chance to make some money by showing off your skills and your know-how!
Last year did not break the record for the amount wagered on the Bowl according to the ol' Google, but it sure came awfully close! According to them, Super Bowl 52 holds that record with a little over $158 Million as opposed to last years $154 Million. That's not a bad haul for the bookmakers and the winners considering the virus was just getting started. Now that we know that most of us are going to have to stay home can we break that record? Time will tell.
The Odds and the Predictions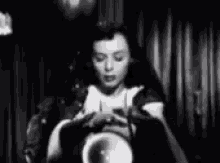 Statistics show that the home team always has an advantage, this is part of betting 101. The Super Bowl is being held this year in Tampa Bay.
Maybe the sportsbooks all know something we don't however as all of the biggies are still throwing the odds at Kansas' favor. As of today, three of the biggest are showing –
Bovada

Kansas -165 | Tampa Bay +145

BetOnline

Kansas -173 | Tampa Bay +153

BookMaker

Kansas -175 | Tampa Bay +151
So as you can see, they're all feeling some kind of Chiefs way, at least for the time being.
If you happen to be completely new to the world of sports betting, that's okay, we're here to help! Want to know more about Sports Betting Odds? Just check out this link!
Different Types of Bets You Can Place
What kinds of bets can be placed? Well, that depends on what sportsbook you choose to do your betting at. This is just one of the reasons we strongly recommend joining more than one sportsbook to ensure that you not only get to place the kinds of bets you want, but also ensure that for whatever those bets are, you're going to get the best odds for your money. Besides, you'd also get to take advantage of all of the different types of promotions going on at the different places as well! But here are the most common ones you'll find at pretty much any site worth their salt.
Matchup

Okay, so it's a little late in the game for this type. This is the bet you'd place where you (for example) are betting on who would be in the Super Bowl. Well, obviously we already know this year, so that one's gone, but there will be plenty of matchup bets for other events all the time.

Outright Winner

This one here seems as though it's self-explanatory. Here you would be winning on who will be winning the Super Bowl. No overs or unders, spreads and what not, just flat out, who's walking away a winner. Another term for this is "money line".

Totals

In this wager you are taking stab at whether the total score of both teams combined will be under or over a specific amount that the bookie has settled on. This is also known as an "Over-Under" bet.

Prop Bets

While most events offer prop bets, the Super Bowl just may have the most of them. A prop bet has nothing to do with the outcome of the game, but rather "just for fun" bets. Some examples may include, "how long will the national anthem last", "will either team score in the last 2 minutes of the first half", or "will any cheerleaders fall off of their pyramid"… Virtually anything you can think of! Because they can include anything you can think of, some sportsbooks are known to offer literally hundreds of prop bets, so once again, make sure you join different sites to take full advantage of all of these!
Super Bowl Prop Bets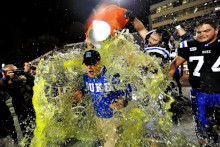 These are going to get their own little section just because as we have stated, there's just about an infinite number of them.
This is a list of just some of the bets that will come up almost every year.
Who will win the coin toss at the start of the game?
What color Gatorade will be dumped on the winning coach?
How many millions of people will be watching on TV?
When the MVP gives his speech, who will he mention first?
Which coaches name will be mentioned first when the game starts?
During the halftime show, which song will be performed first?
How many wings will Buffalo Wild Wings sell on the big day?
And this list can just go on and on, so we really want to make sure you get in on this. These bets can be a lot of fun with a ton of money to be won based on the most random things you can think of!
The Best Things You Can do For Yourself When Betting on the 'Bowl
If this is the first year that you're betting on the Super Bowl, you might rush into it thinking that you already know what you're doing but that's where many people, (including those seasoned gamblers) may accidentally end up making a mistake. If you have been following the season all year you may go into it with the knowledge to guess the winner of the game correctly, but as you can see that's actually only a very small part of the game.
Here are the best tips we can offer the newer players as well as reminders for those that have been down this road before.
Research. You have not done enough of it.
Okay, it's possible that you have, but it's also something that we just cannot stress enough. For the gambler that is looking to take this seriously and possibly make a career out of gaming, you should have been not only watching the entire season, but also taking careful notes and researching the past performances of both of the teams. Only by taking a serious look at the teams and the players will you be able to make any completely solid choices. You should be at a point where if you take a loss it was due to a fluke, not because of any poor choices you made.
Don't just wager on your favorite team.
Another common mistake made is when the punter bets on their favorite team just because it's their favorite. Now, if you're betting just for fun around the home or the office, that's not a horrible idea. Everyone wants to back up "their guys". But if you're going to go for some serious profit you cannot let your emotions get in the way. You need to back the winner even if it happens to be a team you normally wouldn't want to bet on.
The media may not be on your side.
As we get closer to game day you're going to come across many, many articles written by those that have their own agenda. Sports-column author John Doe has his favorite team and wants them to win and probably wants everyone else to agree with him, that's just human nature. Nothing is going to beat the homework and research that you do yourself. Your wagers should be yours and yours alone.
Nobody is perfect. We all feel pressure.
One thing to pay attention to is Super Bowl Hype and try to tell if any team is feeling a case of it. Affected teams naturally aren't going to be as strong as they could be. As an example, the Buccaneers haven't been in the Super Bowl for almost 20 years and they're playing at home which means they've got the added pressure of not letting down the fans that are backing the home team. Will they be as good/fast/strong/tight as they could be? That's something you'll have to decide!
Speaking of pressure, don't panic!
A good panic is something that many bettors may feel during that game, especially around halftime. Your team down by 10 points at halftime? You may feel that panic and try to fix things like bet on the other team to cut your loss or even bet more on the other team to try and turn some sort of profit. Horrible, horrible idea. You're just cancelling out your bets or spending more money that you weren't planning on spending. Always remember, virtually anything can happen at the last minute!
Keep track of your props.
Going along with the above section, make sure you keep track of all of your props! With so many props going on, make sure that you don't accidentally make some that just end up cancelling each other out!
Pay attention to the Special Teams
Special teams include the punters, the kickers, and the return unit. You'll notice that these players just don't receive as much attention as the other players, yet the team just wouldn't be where they are without them! Just don't forget that those guys exist as well as you're doing your homework.
Shop around for the best odds.
You'll see from the examples above that there are different odds being thrown around by those three sites that are close to each other, but don't match. We want to make sure that you get the best odds, therefore the most money back when you win. And those examples? That's only for those three sites. Any other site you go to will more than likely even have different, possibly better odds.
Remember, no outcome is ever certain. Ever.
We could pull up examples of time and time again where a "sure thing" turned out to be completely wrong, but you already know of a few. But bringing it up does take us to the final point which is –
Never bet more than you can afford to lose.
This is another point that should go without saying, but we just want to iterate that you, our dear readers, are in this for fun. Can you make a living gambling? Absolutely! The problem is that it takes time and a bankroll large enough to take a big loss without destroying your life. Can you do that right now? Let's face it, most of us can't and we'll still be going back to our day jobs come Monday morning, and that's okay just as long as we had a good time!
Where to Watch the Super Bowl
As with most years this year's rights are going to CBS. You should also be able to stream the game online through the CBS "All Access" app, but make sure that you can turn into your local station just in case something goes wrong with their app, your internet provider, whatever. Just make sure you've got that back up plan ready to go!
Conclusion
You should be all ready to go and bet on this year's Super Bowl. Just a couple of important parts to remember.
Research, Research, Research. Do it.
Pay attention to the props. There will be so, so many of them.
Have fun.
Some More Stuff to Read