What is the New Premium Crypto Exclusive Membership Program at Bovada?
Over at Bovada, you may have noticed lately that they have been switching things up a bit with their bonuses and promotions. Their offers have become much more crypto-centric. The biggest change is the creation of a Premium Crypto Exclusive Membership Program.
What is this program, and is it worth your time? In this post, we will explain exactly how the program works and how you can benefit from it. We will also discuss any drawbacks that you should be aware of.
What is a Premium Crypto Exclusive Membership at Bovada?
The Premium Crypto Exclusive Membership is a special account option at Bovada. It allows you to receive a "package of premium benefits" including exclusive rewards and bonuses if you agree to only use crypto as your deposit and withdrawal method.
You can use any of the following cryptos and qualify for this program:
The upgrade itself costs nothing! You just need to request it.
You might be wondering why Bovada created this account option. The site explains, "Simply put, Crypto remains the most reliable deposit method for online gaming. Locking in means that you'll be exclusively using our most reliable deposit and withdrawal option, while enjoying a familiar play experience in USD."
Additionally, crypto is affordable for online sportsbooks and casinos. It does not require as much processing and overhead as some other payment methods. So, it makes sense that they encourage bettors to use it.
All told, crypto is a convenient, flexible, fast method for deposits and withdrawals, making it convenient both for you and for Bovada!
How The Premium Crypto Exclusive Membership Works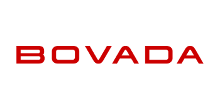 When you open an account at Bovada, you will start out with a regular account. You can deposit or withdraw using crypto or other transfer methods, and you do not qualify for rewards that are exclusive to the crypto membership.
You still qualify for other promotions, however. And you will still be a member of the regular rewards program, which features the tiers Starter, Rookie, Pro, All-Star, Legend and Hall of Fame.
You will notice that none of these is titled "Crypto." That is because the Crypto-Exclusive Membership is separate from the rewards program. You can participate in the rewards program regardless of your account type (Crypto or regular).
If you want to qualify for the additional rewards offered to members with a Crypto-Exclusive Membership, you just need to change your account type. You can do this with a single click. We will explain the steps to sign up shortly.
After you have switched to a Crypto-Exclusive Membership, you will make all of your future deposits and withdrawals using crypto.
Bovada Premium Crypto Exclusive Membership Rewards
Let's talk about what your Crypto-Exclusive Membership gives you.
If you switch to a Premium Crypto Exclusive Membership account at Bovada, you qualify for a guaranteed 3 x 50% Match Bonus up to $200 every week.
Weekly deposit matches may sometimes be offered to other customers, but they are not guaranteed as they are for Crypto-Exclusive Members.
At the moment, Bovada does not list any additional specific rewards for Crypto-Exclusive Members, but we would not be surprised if they begin offering additional special promotions for members with this type of account.
How to Upgrade to the Premium Crypto Exclusive Membership Program
You can switch from a regular account to a Premium Crypto Exclusive Membership account at any time, whether you are a new or returning customer. It is possible to change your account type even if you have never made a deposit of any kind before, but you can also do it after depositing using crypto or another transfer method.
Here are the steps to upgrade your membership and start enjoying Crypto Exclusive benefits today at Bovada:
Log into your Bovada account. If you do not already have an account, create one.
Navigate to this page at Bovada's website.
Scroll down to the bottom of the page. Click the big red button that says "Upgrade Now."
The button text will briefly change to "Request Placed." Then, you will be taken to a new page that congratulates you on upgrading to the Premium Crypto Exclusive Membership.
Wait 48 hours. That is how long it can take for your account to change over to the Premium Crypto Exclusive Membership.
You might start seeing Premium Crypto Exclusive offers in your account as soon as the 48 hours elapse, but sometimes, it can take an additional 24 hours. So, be patient.
If you have not already made your first crypto deposit at Bovada, this is a great time to figure out how to do that (keep reading for instructions).
Should you change your mind within the first 24 hours, you can cancel your request by contacting the Bovada team.
That's it! After your account is converted, just remember to claim your exclusive weekly bonuses and any other exclusive promotions Bovada offers you.
What are the Pros and Cons of Betting with Crypto?
One question you might have is whether or not it is a good idea to use crypto as a funding method for betting on sports and playing casino games. To help you figure that out, let's go over the advantages and disadvantages of this transfer method.
Pros Of Betting With Crypto:
Privacy:
When you use crypto to deposit and withdraw, nothing shows up on your bank statements. You are not fully anonymous, however, as you need to complete the Know Your Customer (KYC) identity verification process. Still, if anyone looks at your bank statements, they will not see that you have been gambling.
Security:
Cryptocurrencies have an additional benefit in that they are very secure. It is highly unlikely that anyone will be able to hack in and steal your crypto funds.
Quick And Easy:
While transfer speeds can vary (more on that shortly), crypto transfers often process very quickly, letting you deposit and withdraw on your own schedule.
Affordable:
While fees can also vary, quite often, you will find that they are lower with crypto than they would be with other transfer methods.
Higher Bonuses:
With this benefit, we are not just referring to Bovada's Premium Crypto Exclusive Membership program — we are referring to the fact that bonuses for crypto tend to be larger across the board, both at Bovada and elsewhere. The reason you can qualify for higher bonuses with crypto is because of the low overhead associated with these transfers.
Higher Deposit / Withdrawal Limits:
Another advantage of choosing crypto for your transfer method is that typically, you can make larger transfers in both directions than you can using other transfer methods.
Cons Of Betting With Crypto:
Getting Started:
Perhaps the biggest hurdle for many bettors when it comes to adopting crypto is simply buying their first crypto and learning all the terminology one needs to know to use it. It is not as hard as you think. In fact, it is much easier to get started with crypto today than it was even a few years ago. So, consider giving it a try. Before you know it, you will be using crypto with as much ease as you do other transfer methods.
Currency Conversion Fees:
There are fees associated with converting between crypto and fiat currencies. You will need to be ready to pay those additional fees (but the overall fees can still be lower than they might be for some other transfer methods).
Varying Fees And Transfer Times:
The transfer times and fees for cryptos can range up and down quite a lot. You have to check them both each time you want to make a transfer if you do not want to be caught off-guard by the fluctuations. Sometimes you might decide to wait for fees to go back down or transfer speeds to go back up before making a transaction.
Taxes:
We are not going to lie, taxes can be confusing for cryptos! It seems that exchanges still are not all that great with providing all the info you need at the end of the year clearly. Also, some tax professionals are not that familiar with crypto.
There are some additional potential drawbacks if you are playing at sportsbooks or casinos that keep your funds in crypto, rather than converting them to US Dollars. But to our knowledge, Bovada doesn't do that.
Getting Started With Crypto Betting
If you do want to try using crypto for the first time so you can take advantage of Bovada's Premium Exclusive Crypto Membership, here is how you can get started. Even though there are a few steps in this process, each one should only take you a few minutes!
Open A Wallet.

First, you are going to need somewhere to store your crypto. For that purpose, you need what is called a "crypto wallet."

It costs nothing to open a crypto wallet. There are many different options for crypto wallets that you can explore, but you will probably find it easiest to choose a site that offers both wallets and an exchange. That way, you can take care of steps 1 and 2 together by opening just one account.

Choose A Crypto Exchange Platform.

A crypto exchange platform is a site where you can exchange cryptocurrencies and fiat currencies. Platforms typically support dozens of cryptos, sometimes hundreds. Since you will be using a common crypto like BTC for your sportsbook account, you do not need to look for anything special. Just choose a reliable exchange with good reviews.

Buy Your First Crypto.

Now you have both an exchange and a wallet. Great! You are almost there! Your next step is to purchase your first cryptocurrency.

There are multiple ways you can do this, but it is easiest if you just use the crypto exchange you signed up with. Exchange some of your regular currency (US Dollars, for example) for some of the crypto you want to deposit.

Transfer The Crypto To Your Wallet.

Now that you have the crypto, you can transfer it to your wallet, if it is external to the exchange. If it is a wallet with the exchange, you do not even have to complete this step. The funds will already be in your wallet.

Deposit Your First Crypto With Bovada, And Claim Your Bonus.

Now you can transfer the crypto from your wallet to your Bovada account! When you do, you can claim a $750 Crypto Sports Welcome Bonus.
Pros And Cons Of The Premium Crypto Exclusive Membership
Now that you know how you can start depositing crypto at Bovada, let's go over the pros and cons of a Premium Crypto Exclusive Membership, that way, you will know whether it is right for you.
Premium Crypto Exclusive Membership Pros:
Weekly Bonuses:
Right now, the number one reason to sign up for a Premium Crypto Exclusive Membership at Bovada is to get the exclusive weekly bonuses.
Exclusive Benefits:
We suspect that Bovada may offer additional benefits to Premium Crypto Exclusive Members from time to time, or perhaps add more ongoing benefits (we will just have to wait and see).
Multiple Cryptos Accepted:
Even though you can only use crypto as a transfer method, you have your choice of multiple coins. So, there is still some flexibility built into this type of account.
In fact, if you already are using cryptos for your deposits and withdrawals at Bovada, and you do not intend to use any other transfer methods, you have nothing to lose by switching over to a Premium Crypto Exclusive Membership!
Premium Crypto Exclusive Membership Cons:
You Can Only Use Crypto:
There is really only one drawback we can think of with this type of member account, and that is that you can no longer use other deposit and withdrawal methods.
You will also need to assess the benefits and drawbacks of using crypto in general to decide whether you are comfortable going exclusively with crypto for your future transfers to Bovada. We have already gone over those with you earlier in this post.
Other Crypto Promotions At Bovada
Bovada's Premium Crypto Exclusive Membership is just one of the promotions that make it an exciting online sportsbook and casino for crypto users. Here are some additional promotions you will want to claim or participate in.
You can claim a 75% Match on your first crypto deposit for up to $750 in Bonus Funds. When you claim this bonus, it will be deposited directly in your sports betting account.
** Note: The $250 Welcome Bonus for customers using other deposit methods does still exist; Bovada just does not advertise it prominently anymore.
As with any match deposit bonus at any other sportsbook or casino, there is a rollover requirement.
$3,750 Crypto Casino Bonus
On the casino side, crypto players can claim a 125% Match Bonus up to $1,250. You receive this amount collectively across your first three deposits.
The deposit match for non-crypto players is 100% up to $1,000. Once again, a rollover requirement applies, regardless of your deposit method.
Finally, one more exciting opportunity for crypto players at Bovada is the $5K in Crypto Monthly Contest.
To participate in this contest, you simply play the Crypto Miner game on the casino side of the site and submit your best score. The prize pool each month is $5,000, with the top prize being $1,000. There are other smaller prizes for those who finish elsewhere in the Top 50.
First Place – $1,000
Second Place – $500
Third through Fifth Place – $250
Sixth and Seventh Place – $200
Eighth through Tenth Place – $100
Eleventh through Fiftieth Place – $50
Upgrade To A Premium Crypto Exclusive Membership At Bovada Now
Switching over to a Premium Crypto Exclusive Membership at Bovada is your key to unlocking a guaranteed 3 x 50% Match Bonus up to $200 Every Week. It only takes a few minutes to sign up for an account at Bovada, switch your membership over to Premium Crypto Exclusive, and make your first crypto deposit. Enjoy your rewards!
And Make Sure That You Also Read These Before Taking Off!