How & Where to Bet On The Superbowl With Bitcoin and Other Crypto Currency
How to Bet on Super Bowl 2018 With Bitcoin and Other Popular Crypto's
Superbowl 52
What is the most exciting sporting event of the year? A lot of bettors will answer, "the Super Bowl of course."
And what could be more thrilling than betting on the Super Bowl using bitcoin, Ethereum, or another cryptocurrency? For a long time, that was not even possible, but nowadays, there are quite a few sportsbooks out there catering to NFL fans who want to wager using virtual currencies.
Of course, not all betting sites are great choices (that is putting it lightly).
There are quite a few bitcoin sportsbooks are in the "fly-by-night" category and should be avoided.
As a matter of fact there are so many that it's not worth it keeping up with the scam sportsbooks list. Instead I keep a short list of highly respected, quality sportsbooks who take crypto currency.
That is why we have put together this list of legit sportsbooks to bet on Superbowl 52!
These are the bitcoin betting sites which have the strongest reputations, offer the most competitive odds, and have the best selection of Super Bowl bets. Let's get started!
Bovada Sportsbook

Bovada has long been one of our top recommended sites for betting on the Super Bowl with regular fiat currencies, so we are pleased to be able to add them to our list of Super Bowl betting sites for cryptocurrencies. As of 2016, Bovada began accepting bitcoin for deposits and withdrawals. In 2017, the site decided to begin taking Bitcoin Cash for deposits as well. They are well versed in dealing with crypto. They are also one of the best sites to bet on the Masters with bitcoin.

Why Bovada Is a Great Choice for Super Bowl Crypto Betting:
Bovada is quite generous with Super Bowl bonuses. Right now, there is a $250 Welcome Bonus for Super Bowl bettors.
This site offers a huge variety of bets to place on the Super Bowl, including Total Points, First Half Winning Margin, Team to Score First in the Game, and a ton of highly specific prop bets.
Bovada accepts both Bitcoin and Bitcoin Cash and will double your bonus potential up to $500 if you deposit with crypto.
There is a massive match bonus you can get when you deposit with bitcoin on Bovada. As of the time of this writing, you can get 150% up to $1,500 three separate times, adding up to a whopping $5,000. That is for the casino. For sports, you can get 50% up to $500. So in total, that is $5,500 in bonus money to use at Bovada!
BetOnline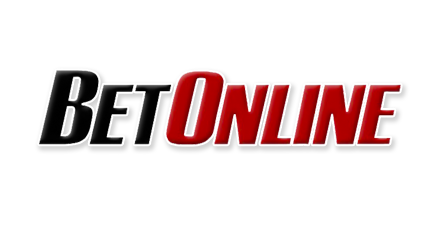 This is another sportsbooks which we have recommended for years for Super Bowl betting. Their odds tend to differ a bit from those which you will find on most sites, so sometimes you can find some pretty sweet values. Recently, they began accepting cryptocurrencies for deposits and withdrawals.
Why BetOnline Is a Great Choice for Super Bowl Crypto Betting:
You can use bitcoin, Ethereum, or Litecoin on this site.
Bitcoin transactions on BetOnline are free.
BetOnline offers a variety of bet types for the Super Bowl including props.
There is a 100% bitcoin bonus available up to $1,000. This is for your first bitcoin deposit only.
BetOnline offers a recurring 25% Lifetime Bonus for all customers.
Want to place a player props wager, but nervous about the outcome? Right now, you can create a customized player props wager risk-free. If your bet loses, you can score a Free Play of up to $25.
You can get a $25 Free Play for live betting on BetOnline.
Want to bet on the Super Bowl on your mobile device? There is a $50 Free Play for your first mobile bet.
BetOnline also offers a heap of other amazing bonuses and promotions not directly connected to the Super Bowl or cryptocurrency betting, so check them out.
5Dimes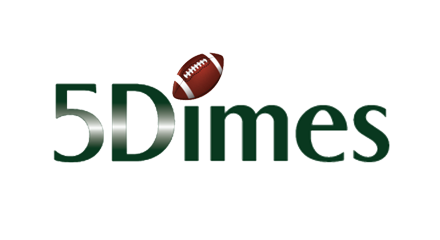 5Dimes offers a ton of futures and prop bets for the Super Bowl. Until recently, they also accepted a ton of cryptocurrencies—more than 60 in all. As of the time of this writing however, 5Dimes only takes bitcoin.
This was taken straight from the 5Dimes website:
"We are currently accepting BTC ONLY. No other altcoin is being accepted."
Is this a permanent restriction? We have no idea. We will keep you posted if they start taking other cryptocurrencies again.
Why 5Dimes Is a Great Choice for Super Bowl Crypto Betting:
Deposit as little as $25 worth of BTC or as much as $10,000. This is a wider range than what a lot of competing sportsbooks accept (many of lower caps).
Funds are converted to US Dollars after they are deposited. Whether this is an "advantage" or not depends on your perspective, but it does reduce volatility while your money is sitting in your account.
If you have only ever deposited with BTC on this site, you can make withdrawals with no caps free of charge.
There are seriously an insane amount of prop bets you can place on 5Dimes. If there is some mega-specific bet you want to place on the Super Bowl, this is the place you are most likely to find it offered.
Bookmaker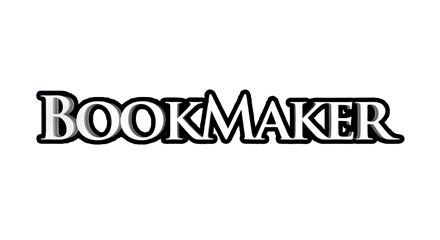 If you want to bet on the Super Bowl with an obscure cryptocurrency, your best bet is probably to head to Bookmaker. Previously, we reported on our site that Bookmaker takes dozens of different cryptocurrencies. As best I can tell, this is still true. There is a page on the site which lists not only bitcoin, Litecoin, and Ethereum, but a slew of other options including Monero, Komodo, Golem, Gnosis, Ripple, SALT, 0x, Lisk, Zcash, Waves, and others.
Why Bookmaker Is a Great Choice for Super Bowl Crypto Betting:
As just stated, Bookmaker is one of the most flexible sportsbooks when it comes to accepting a wide variety of cryptocurrencies for Super Bowl betting.
Along with great deposit bonuses, there are ongoing rewards which you can earn through the Points program. That makes Bookmaker a great choice not just for the Super Bowl, but for all of your sports betting needs.
There is a big selection of props, futures, and other bet types for the Super Bowl on Bookmaker.
Cloudbet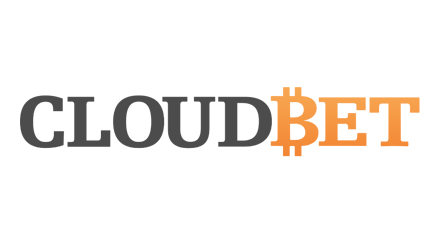 This is the newest sportsbook we have started promoting here on GoodSportsbooks.com. Unlike the sites above, which accept both cryptocurrencies and fiat currencies for Super Bowl betting, CloudBet only accepts bitcoin.
It's my top pick for international (non USA) bettors who want to bet with bitcoin.
Why Cloudbet Is a Great Choice for Super Bowl Crypto Betting:
There is a pretty solid selection of bet types you can place on the Super Bowl at Cloudbet. Is it as extensive as some of the other sites I have recommended above? No, but there are still a lot of wagers available. These include Points Spreads, Total Spreads, Highest Scoring Quarter, Overtime Yes/No, and more.
Cloudbet offers one of the biggest welcome bonuses I have ever encountered. You can get 100% up to 5 BTC. You do the math. Volatility is ridiculous with bitcoin, so how much that will add up to when you read this I cannot predict. As of the time I am writing this though, that is a ton of cash
Nitrogen Sports
Another cool bitcoin-only sportsbook which I can recommend for Super Bowl betting is Nitrogen Sports. Nitrogen Sports keeps the house edge low and has a lot of great bonuses, promotions, and features for NFL bettors.
Why Nitrogen Sports Is a Great Choice for Super Bowl Crypto Betting:
There are a number of different types of bets you can place on the Super Bowl at Nitrogen Sports. The selection is not huge, but it is not too restrictive either.
Nitrogen Sports is pretty good about bonuses. You may get a match bonus on your first deposit, and there is a good chance that you will find a promotion specifically for betting on the Super Bowl as well. This sportsbook often provides free bets and other bonuses to customers who bet on the Super Bowl and/or playoffs.
Anything Else You Should Know About Betting on the Super Bowl with Bitcoin in 2018?
You now have an awesome selection of bitcoin sportsbooks which offer Super Bowl betting. Here are a few quick recommendations to get the most out of crypto Super Bowl wagering:
Join a few sites.

That way you can shop the odds and broaden your access to different bet types. There is no reason to confine yourself to just one sportsbook when there are so many great ones out there!

Never forget that cryptocurrencies are risky to hold.

They swing up and down in value quite stupendously and unpredictably. Even a decision like leaving your winnings in your account a day longer than you planned and neglecting to convert them back to your regular currency could result in losing a significant chunk.

New to bitcoin and need a wallet?

Discover our recommended wallets for bitcoin betting.

Here you can get some general advice to help you profit while betting on this year's Super Bowl. You can also learn a bit more about the types of bets you can place. Learn about NFL prop bets in even more detail in this article.
Now you should be all set and ready to bet on the Super Bowl using bitcoin or another cryptocurrency of your choice. Shop for the best odds, take advantage of the great promotions, and enjoy access to a huge selection of bets. Have fun, and best of luck with your wagers!
More Great Reads