FIFA Wants a Biennial World Cup
There has been plenty of strange news in the world of sports over the past couple of years. But one of the most recent crazy developments has nothing to do with pandemics, climate change or other global disasters. FIFA wants to hold the World Cup every two years.
The FIFA World Cup is one of the biggest events in sports, but it is one that fans have to wait for. Like the Olympics, it takes place every four years. If it were to become a biennial event, you can already imagine what a huge change that would be with respect to format and scheduling. But what you might not realize right away is that it could mean an end to FIFA as we know it.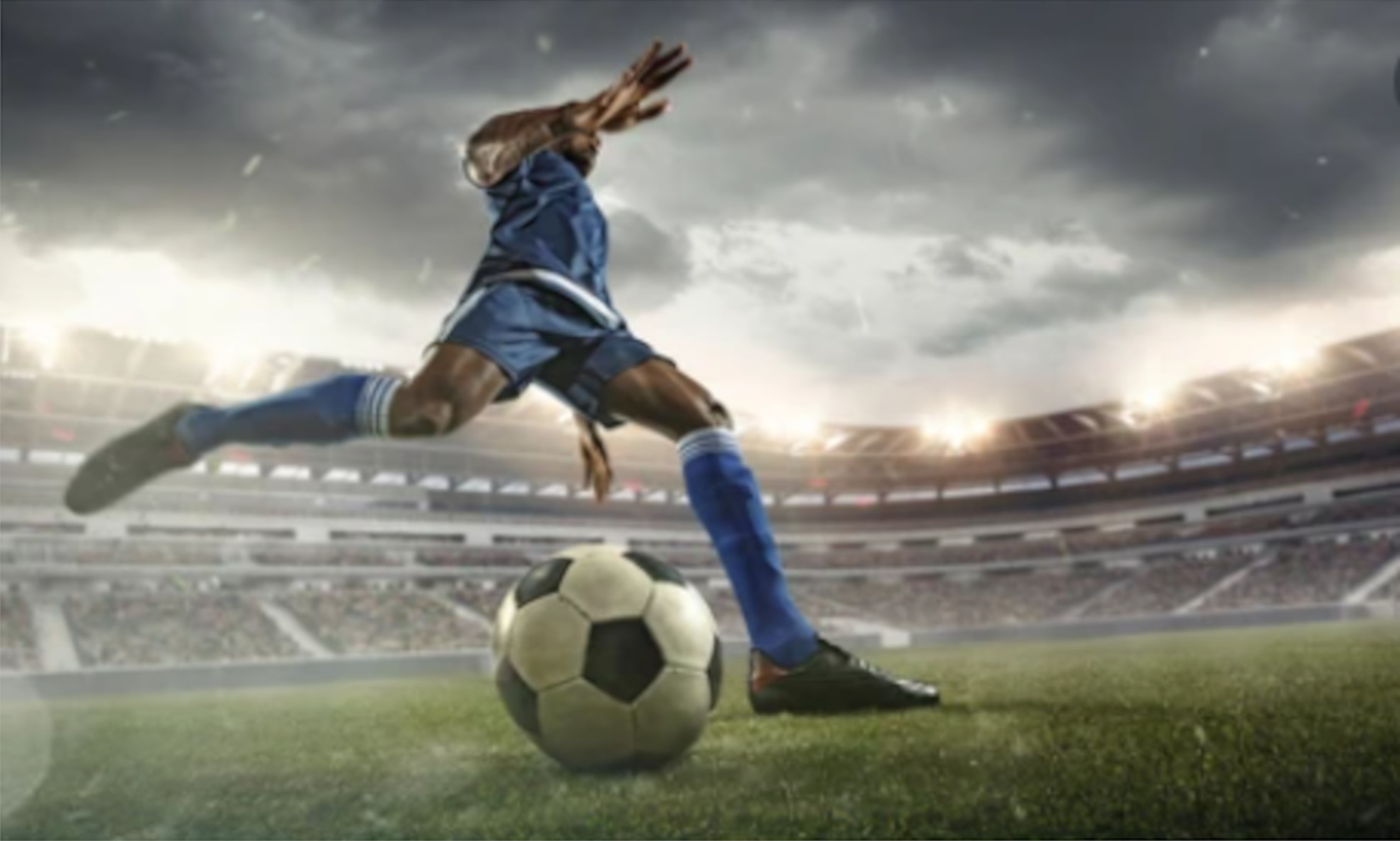 Here is What is Happening
It all started when the Saudi Arabian Football Federation proposed that FIFA study whether a biennial World Cup might be a workable idea. FIFA president Gianni Infantino got behind it, and 166 national federations voted to conduct the study. Only 22 cast opposing votes.
As it turns out, however, FIFA is already really serious about making a biennial World Cup a reality.
How FIFA Scheduling Would Change
One of the key proponents of the idea is Arsene Wenger, head of Global Football Development for FIFA. Reuters reports: "The former Arsenal manager suggested that the current system of international breaks in domestic football, to allow for national team play, in September, October, November and March be ended. Instead, Wenger is proposing one four to five-week break in October when all the qualifiers can be played. This would then leave domestic football uninterrupted until the end of the season. Each season would then end with a major tournament in June. For example in 2028 there would be a World Cup. In 2029 there would be a European Championship (and similar continental competitions around the world) then in 2030 there would be the next World Cup."
What Would This Mean for Players, Bettors, and Fans?
Fewer Qualifying Matches
One big change is that qualifying matches will be reduced significantly and squeezed into a shorter timeframe. As Wenger explained , "We must recognize that society is demanding more and more high-stakes and emotional matches. Even Euro 2020, which took place two months ago, seems far away. I think that the football public no longer wants the qualifiers to last a year and a half. They can be concentrated in four or five weeks."
Wenger is probably correct that fans are not going to miss these minor qualifiers much. That being said, when an event only comes along every four years, there is something about that long wait that makes it seem extra special—and that is something fans might miss.
At the same link above, The Guardian reports that Football Supporters Europe said, "Most fans look forward to the World Cup precisely because it is a unique event that only occurs every four years. They do not have an unlimited amount of time, money, or enthusiasm to spend on flights, accommodation, and tickets – or TV subscriptions."
Players Will Travel Less
Among the reasons Wenger gave for the proposed scheduling changes was, as Reuters reports, "the status quo causes too much disruption and forces players to make too many long trips around the world for qualifiers and friendly matches. He says his system would streamline the process while still keeping the balance of 80% club football and 20% national team football."
So, that is one way in which the proposed scheduling changes might actually be favorable to teams. If the changes do go through, it is something you can keep in mind when you are betting as well. There will be less in the way of travel fatigue impacting players.
That being said, the schedule itself will probably result in a much greater degree of fatigue overall.
If you really are a fan of soccer, or football, you'll also want to take a look at
"What Kinds of Bets Can be Made on Soccer?
"
And when you're ready to place some of your bets, you really cannot go wrong with
Bovada
where you can currently get yourself up to
$4500 in Bonus Action
if you use bitcoin!
Grueling Schedules for Players
UEFA president Aleksander Ceferin opposes the entire idea, saying, "To play every summer a one-month tournament, for the players it's a killer."
Even though there would be a 25-day break following each World Cup, it is hard to imagine how intense the new schedule would be.
More Fatigue and Injuries
Reuters says, "Leicester City manager Brendan Rodgers also commented on the discourse of the biennial World Cup. According to him, this will increase the fatigue burden of the players which will directly affect the quality of the match and exacerbate the risk of injury."
Meanwhile, Goal reports, "[Midfielder] Sergio Busquets has warned against adding more competitions to an already-crowded calendar, saying there will come a point when players will 'explode.'"
Busquets said, "On the World Cup every two years, [the players] have little say on that [decision]. We just see the calendar has become busier and busier, and they do not care about the players. They want more Euros, more World Cups, more club World Cups, more league games, more games for every competition. There will be a moment when the players will explode because the games are becoming more and more demanding and we have less time to rest." He continued, "So it is so difficult to handle as we have seen recently with this pandemic, where some different competitions have clashed. All of this will bring some consequences, so it would be necessary to have a meeting and listen to all the parties.
What Busquets is saying doesn't just make sense—it is a statement about unavoidable consequences.
Players have their limits, and as a sports bettor, you already know that fatigue and injuries in the normal course of play can have a huge impact on individual and team performances. Imagine how much more pronounced the effects of fatigue and injuries would be with such a tight schedule. We would likely see an overall drop in the quality of team performances. FIFA does not seem to want to weigh this under consideration, but we are pretty sure that is not something any fans are going to enjoy.
FIFA Will Make Bank
Last but not least, we must consider the end result for FIFA—if FIFA gets its way in the manner it seems to expect. Sports Illustrated says, "Why FIFA is in favor of it is clear: money. About 95% of its income in a four-year cycle comes from World Cups. Doubling the number of tournaments probably won't quite double its revenues, but it could come close. This is also about power and the ongoing struggle between FIFA and UEFA for control of the game. More meaningful matches should enhance FIFA's status."
So, that gives you an idea of why all of this is going on.
Would it shock you that Wenger has denied it, stating "there is no financial intention behind it"?
Yeah… like we believe that. Nobody could be that gullible. FIFA's goal here is to double its money—or "come close," at any rate.
FIFA Faces Stark Opposition to the Proposed Change
Despite the fact that FIFA could probably pass this change if it counted votes right now, there is one very good reason why it might not happen.
As reported here , the Union of European Football Associations (UEFA) has zero interest in moving forward with this plan. In fact, the association is vehemently opposed. Aleksander Ceferin believes that if the proposal is passed, it might "kill football."
Ceferin went on to suggest that UEFA might simply boycott the World Cup going forward. He said, "We can decide not to play in it. As far as I know, the South Americans are on the same page. So good luck with a World Cup like that. I think it will never happen as it is so much against the basic principles of football."
Ceferin is entirely right to say that the World Cup would not go well without European teams. In fact, the public would likely lose all interest in the event.
So, despite an apparent majority being interested in the idea of biennial World Cups, UEFA wields a lot of clout, and the boycott threat might be sufficient to stop it. If it is not, and FIFA moves ahead, UEFA will need to decide whether they are willing to follow through on their threat or not.
Frankly, we think that the European teams might be better off if they do boycott the World Cup in this scenario. Ultimately, FIFA is the organization that would pay the price. In fact, it is hard to say whether we would even expect FIFA to still be around at that point. It seems likely that the entire sport might end up getting reorganized. As it stands, that might be for the best.
FIFA has been the subject of more than a few controversies over the years. Among these have been labor disputes, financial mismanagement, and even issues involving the fairness of the game itself. There are plenty of people who would be more than happy to see FIFA go away and a different organization take its place.
Football Supporters Europe said , "There is no doubt that football is in desperate need of reform… but doubling the number of World Cups will not solve its problems."
How Soon Could the New Schedule Go Into Effect?
Wenger is targeting December for a final decision on whether or not to switch to a biennial schedule for the World Cup.
It is his hope that the biennial World Cup schedule would go into effect as soon as 2028. It is our hope that this does not happen. As we mentioned, the survival of FIFA as an organization does not really concern us much, but the future of the sport and the health of its players overall certainly do. We do not want players to have to deal with greater fatigue and more injuries. We want them to continue to enjoy the sport they love without burnout.
We Will Keep You Posted on the Biennial FIFA World Cup Debate
There is no way to know how this situation will continue to unfold over the rest of 2021. FIFA seems really determined to pursue this path, but the UEFA has thrown a substantial roadblock in their way. If they want to steer around that roadblock, they may risk driving themselves off a cliff in the process.
We will be sure to let you know any updates on the possibility of a FIFA biennial World Cup.
In the meantime, if you want to learn more about placing wagers on soccer, you can check out our post on the different types of bets.
In that post, we also introduce you to some of the top sites for betting on soccer, including Bovada, BetOnline and MyBookie. In just a few minutes, you can open an account, make a deposit, and start making wagers.
Need a Little Something Else to Read? Make Sure to Also Take a Look At: