Top Sports Betting Industry Trends for 2021
It is hard to believe, but we already have more of 2021 behind us than we have ahead of us. This seems like a good time to stop and take a look at what has been developing over the past year in the sports betting market and what we can expect going forward.
In this post, we go over some top sports betting industry trends to be aware of in 2021. Let's begin!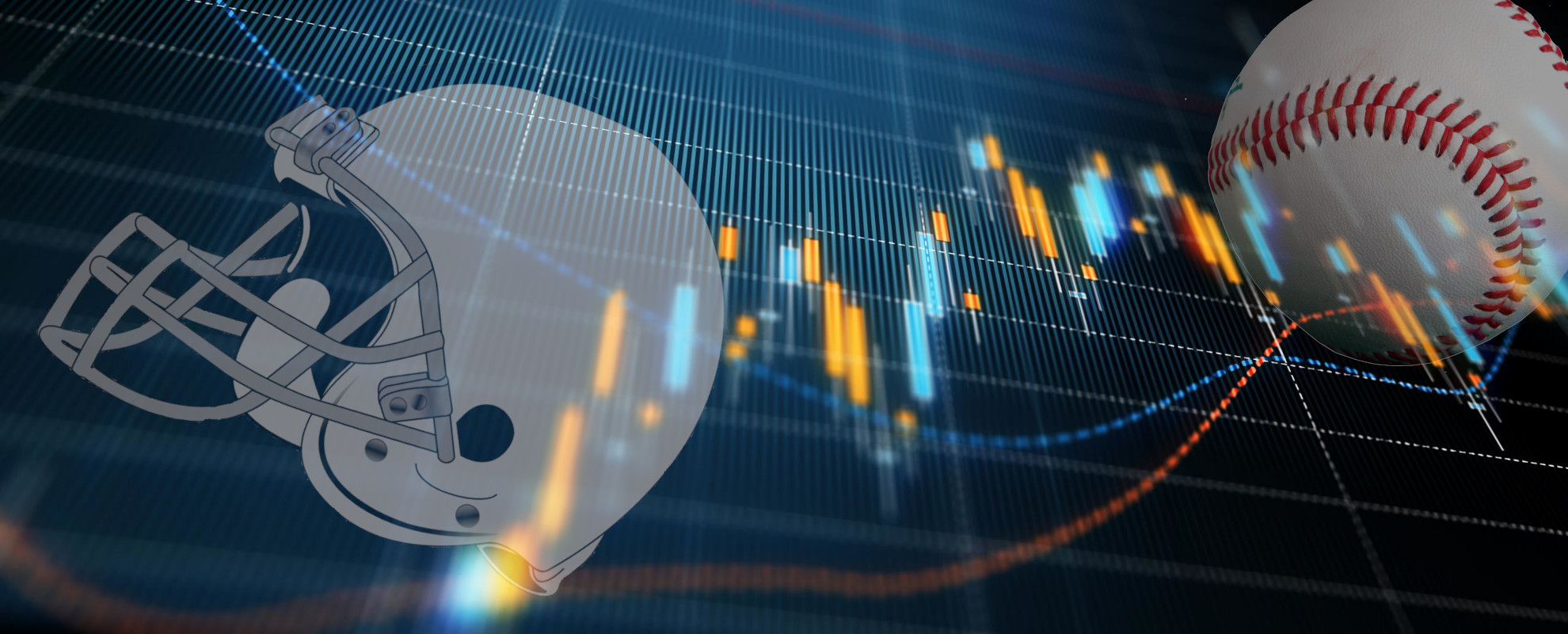 Online Sports Betting Continues to Grow
Let's start out by talking about where the industry is heading in general.
The compound annual growth rate (CAGR) as projected by this industry report by Mordor Intelligence is 11.94%. That is for a period of time spanning from 2021 through 2026.
That is a very healthy rate of growth, and reflects an industry that has been benefiting from the circumstances surrounding the pandemic.
Of course, COVID-19 did take a heavy toll on the entire gambling industry during the height of the pandemic in 2020.
But since then, the effects have been more positive. As Mordor Intelligence explains, "The COVID-19 pandemic positively impacted the market, as consumers turned more toward the online platform to bridge their financial, social, and psychological crisis during lockdowns. One of the research conducted by the Lund University, Sweden, found that due to restrictions in sports events due to lockdowns, consumers have surged their interest in online gambling platforms."
Transparency Market Research has also commented on this trend, stating, "The ever-changing nature of COVID-19 variants is anticipated to boost growth in the market. This has led to the demand for regulated online betting to ensure that games and events are offered in a responsible & safe manner."
And that brings us to our next trend for sports betting online in 2021—increased compliance.
Sites are Getting Compliant With Regulators
The context for the quote above from Transparency Market Research concerns stakeholders who have been investing in online gambling platforms.
These are the same stakeholders who used to be investing in physical betting shops and casinos.
These stakeholders are used to a high amount of compliance with regulations. So, they are bringing those expectations with them to the online betting market. In doing so, they are transforming the industry into one that is more compliant and accountable.
We are seeing different betting sites make different changes to satisfy stakeholders and regulators. For example:
On some sports betting sites, it may be necessary for new members to complete the Know Your Customer (KYC) verification process before depositing money and placing wagers. In the past, sites were sometimes looser with KYC, requiring it before making a withdrawal, but not necessarily before. Plus, some crypto sites that were not enforcing KYC in the past are doing so now.
On many websites, the sizes of bonuses have decreased, making it easier for sports bettors to meet their rollover requirements. There may also be increased transparency around bonuses, free bets and other promotional offers.
Sites that had very high limits on deposits or no limits have decreased them.
Most sports betting sites in the past already were enforcing an 18 and older policy, but we are now seeing stragglers finally starting to enforce this policy as well.
Some sports betting websites are making more educational materials available to customers concerning topics like bankroll management and betting psychology. These materials help customers figure out how to make wiser decisions.
Customers who want to exclude themselves from gambling for a period of time in order to deal with problem gambling behaviors are likely to find this option available on more sites than in the past (indeed, this brings us to the next section).
These are all favorable changes that will ultimately be good for sportsbooks online and customers alike.
We have always done our best to recommend sportsbooks that have been ahead of their time with respect to these sorts of policies and features. But we are glad to see the rest of the betting world catching up, and our own favorite sites getting even better.
The Increased Popularity of Sports Betting Around the World is Drawing Attention to Issues With Addiction
While there have always been concerns about betting addiction, during 2021, those issues have received increased attention.
Transparency Market Research explains, "In a research suggested by the National Council on Problem Gaming, gambling problems may increase as sports gambling grows explosively at the changing rate of mobile & online technologies. Allegedly, suicide by hanging is growing in India due to online betting and is causing concern among parents & gamers. Hence, stakeholders are increasing their research about the financial, mental health, and addiction risks associated with sports gambling."
How big a problem is gambling addiction? The Guardian reports, "In a survey commissioned by the GambleAware charity, YouGov estimated that up to 2.7% of adults in Great Britain, or nearly 1.4 million people, were problem gamblers. Experts urged caution over the figure, insisting that the true addiction rate is likely to be closer to the health survey figures of 0.7% cited by industry regulator the Gambling Commission."
That being said, most British people gamble. One particular report said, "The majority of people gamble at least once a year (73% of the population) and more people are gambling more often."
That survey was in 2010. An article this year in The Edinburgh Reporter says that within the past month, 47% of British people gambled.
In other words, the percentage of people who gamble without problems vastly outstrips the percentage of problem gamblers.
Nevertheless, problem gambling is a serious issue. And the sudden surge in popularity in online betting could lead more casual punters into jumping in without educating themselves first about best practices.
Being as that is the case, we would not be surprised if problem gamblers as a percentage grow.
But such a surge may be temporary in nature as more of these casual new gamblers educate themselves or are educated by regulators or betting sites themselves.
Soccer Is Dominating the Betting Markets
While many betting markets are popular in 2021, we are seeing a lot of action with soccer in particular.
Mordor Intelligence says, "The online betting segment is predominantly applied in the sports category, especially in football events, such as FIFA World Cup and European Championships. Many of the online sports betting companies are sponsoring different teams as a part of their marketing initiatives and strategic expansions. For instance, the Bwin brand, a pioneering online sports brand across Continental Europe, attained global recognition through high-profile sponsorships with football clubs, such as Real Madrid and AC Milan."
Interest In Table Tennis Has Not Fizzled
Last year during the lockdown when major sports were not available for wagering, what would you have guessed was going to happen when they came back?
Did you think that bettors would continue to gamble on unusual sports like table tennis, or did you figure that such sports would fade back into obscurity?
One of the more startling trends to emerge since the lockdown is a continued fascination with table tennis.
Don't get me wrong — I am pretty sure I told everyone last year that table tennis' fast-paced action was going to make it a new favorite. But hey, I'm kind of amazed my prediction came true for so many gamblers.
Yahoo! News posted an article about Colorado punters having an "infatuation" with table tennis.
The post says, "In Colorado, $8.8 million was bet on table tennis in March, more than double what was bet on MMA. Back in January, the figure was $11.8 million, more than was bet on college football bowl games that month and more than was bet on the NHL. Colorado is home to the Avalanche, the current Stanley Cup favorite." Additionally, "It was the fourth-most bet sport in the state in January, sixth in February and March, and back to fourth in April."
So, on some months, the popularity of betting on table tennis this year has exceeded that of wagering on big sports like NHL, college football, and MMA. Wow!
If you did not get into betting on table tennis last year, you can give it a try now. Take a look at our full newbie's guide to get started!
To always get a good look at the current trends in the world of sports betting, make sure to get a good look at BetOnline! If you were to join up with them right now you couls get yourself a
Welcome Bonus Match
of up to
$1000
+ a
$25 Risk Free Bet
! Just use the code
NFL100
while making your initial deposit!
If you just need something else to read, check out "
What Impact Will Climate Change Have on the Future of Sports?
"
Sports Betting Apps Are Taking Off
Another trend for 2021 sports betting online is growth in sports betting apps. Transparency Market Research says that we are particularly seeing this with respect to fantasy football, and that it is partly a result of loosening regulations in the US.
The site also says, "Tie up of Internet sports betting apps with national sports channels is opening up opportunities for steady stream of promotions tied with network personalities. Betting apps are being introduced in potential states where legalization of such apps is in progress. Such trends are driving revenue in the Internet sports betting market."
US Sports Betting Sites Are Buying Up Real Estate
Another interesting trend in 2021 that reflects US regulations is the rush from gambling website stakeholders to buy into land-based real estate.
Basically, if a company wants to offer sports betting online in the US, they need to have a brick-and-mortar location to operate legally with a license.
As a result, stakeholders are snapping properties up—even if they do not plan to offer in-person services.
Sports Bettors Love Cryptocurrencies
Cryptocurrencies have been of growing interest to the public at large over the past few years. Many people hope that investing in them will be their get-rich-quick ticket to success. Others are drawn to their relative anonymity and transparency. Still other people like how rapid and inexpensive crypto transfers are. Security is another massive draw to crypto for those who are worried about hackers.
So, it should come as no surprise that cryptocurrencies are starting to take over the sports betting world.
Some sports betting websites offer nothing but crypto betting. Others allow cryptocurrencies and fiat currencies as well.
Depositing and withdrawing from sports betting websites with crypto lets users take advantage of all of the benefits we have already discussed with respect to security, speed, cost-effectiveness and transparency.
But there is an additional benefit as well. Sports betting websites are eager to market to crypto enthusiasts with big bonuses often far in excess of their regular deposit match bonuses.
So, this is a great time to take advantage of those bonus offers and promotions.
Can you bet on sports anonymously with crypto? There may be still some websites where this is possible, but the number of them still operating that way is shrinking.
Regulators keep cracking down on crypto, and businesses increasingly want to stay in the clear with authorities.
That is why you can expect that when you join a sports betting website that accepts crypto deposits, you will have to verify your identity the same way every other customer does through KYC.
eSports Betting Continues to Surge
One more area of focus for our overview of sports betting trends online in 2021 is eSports.
As Insider Intelligence reports, eSports just keeps getting more and more popular. People love to watch it. And they love to bet on it.
In its early days, eSports was seen as a nerdy niche interest. But now, if anything, it is the exact opposite—it is a global mainstream phenomenon.
The report quotes Rick Yang, a partner at a venture capital firm called NEA, as saying, "I actually think of eSports as the mainstreaming of gaming, or the pop culture instantiation of gaming versus the pure idea of these players becoming professionals to compete at the highest levels."
Insider Intelligence adds that eSports is "inclusive of gaming, media, pop culture, and commerce—as it shines a light on opportunities beyond gaming events alone."
Moreover, when fans stream matches, they have "a direct connection to the players and teams."
So, this is a trend in sports betting, but also a much broader trend that encompasses quite a few aspects.
Because there are so many different facets to the phenomenon, we expect that this trend will probably evolve in ways that are difficult to predict. But whatever shape that evolution takes, it is bound to be great for the gambling industry online.
Start Betting on Sports Online Now
2021 is the year that a lot of people are trying sports betting online for the first time. If you are also new to sports betting but are interested in placing some bets, you could not have picked a better time. Increased transparency and compliance means that the current sports betting environment is more safe and fair than ever before.
If you are ready to find a reliable sports betting site now offering action in a wide variety of markets, take a look at our reviews.
Don't Dip Without Also Taking a Look At: