How to Bet on the NFL Draft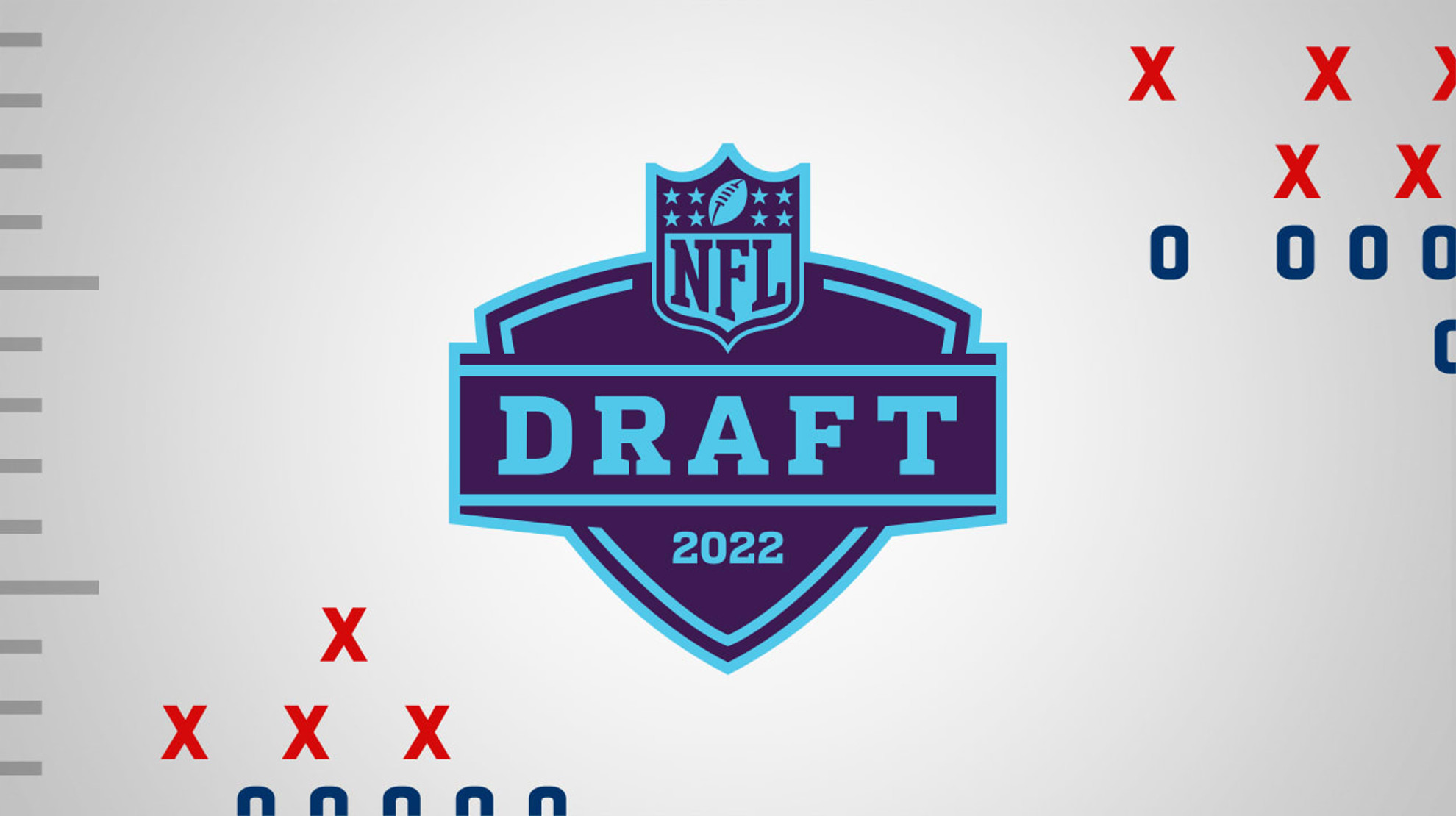 Every year, usually in April, one of the most exciting events of the year takes place: the NFL draft!
Did you know you can wager on the NFL draft on popular sports betting sites like Bovada?
In this post, we will tell you everything you need to know to get started with NFL draft betting. We will explain exactly how the draft works, how NFL teams make draft decisions, and give you some general tips and recommendations to make the most of NFL draft betting.
Below, you can see top sportsbooks online that are offering action on the draft. Past the recommendations is the full guide.
You can click on any of the links in this post to go to these sportsbooks and wager on the NFL draft.
When Can You Bet on the NFL Draft?
NFL draft betting is not available year-round. Sportsbooks add draft betting as the draft approaches.
How far in advance of the draft you can find wagering opportunities depends on the site.
The draft has taken place in mid to late April almost every year since 1980 (earlier drafts often fell somewhere between November and January).
Occasionally, the draft takes place in May (which happened in 2014, for example).
So, check around the start of April to see what NFL draft betting is available on various sites. If you do not find it listed, try again a little later in the month.
Look for opportunities to bet on the NFL draft in April each year.
Where to Bet on the NFL Draft

What is the #1 US-facing sportsbook? For many years now, the answer has been "Bovada." With the huge range of sports the site offers along with its great bonuses and reliable payouts, does not seem likely to change anytime soon.
Bovada is always great about offering wagering on special events. So, it comes as no surprise that this site offers NFL draft betting.
You can find NFL draft betting just by heading to the sportsbook section of Bovada's site. It is under "Trending Events."
Bovada offers action on the 1st Position Drafted for various teams (i.e. offensive line, wide receiver, quarterback, etc.).
You can also wager on the draft's last pick, "Mr. Irrelevant." While Bovada does not let you bet on specific athletes for this distinction, you can wager on what position Mr. Irrelevant will be (i.e. offense/kicker or defense/punter).
If you have never bet at Bovada before, be sure to claim the $250 Sports Welcome Bonus when you sign up on the site, or the $750 Bitcoin Sports Welcome Bonus.
For the casino side of things, you can also get a $3,000 Welcome Bonus or a $3,750 Bitcoin Casino Welcome Bonus. Bovada also has a great rewards program where you can earn points for cash-back.

For a sportsbook with high betting limits, low betting minimums, and a great selection of sports, consider joining BetOnline.
To find NFL draft betting at BetOnline, you need to click on "Football" in the sportsbook menu. Then, read down the list until you find "NFL Draft."
You should find a few categories of bets, including:
NFL Draft Props
Draft Position
Teams
With the Draft Position bets, you are wagering on what position in the draft various players will end up at. These take the form of over/under bets.
The Teams bets are similar to what Bovada is offering, where you try and guess which position will be drafted first by different teams.
The NFL Draft Props may vary from year to year. As an example, here is what is available at the time I am writing this:
1st RB Selected
33rd Pick Overall
More Offensive or Defensive Selected in 2nd Round
Next Wide Receiver Picked
So, these types of bets are really specific, but also a lot of fun.
Like Bovada, BetOnline offers some great promotions. Upon signing up for an account, you can grab a welcome bonus of 50% up to $1,000 on your first deposit. The first time you deposit crypto, you also can claim a 100% Bonus.
Other bonuses BetOnline is offering include a 5% Crypto Boost, a 100% Casino Welcome Bonus, a 100% Poker Welcome Bonus, a 25% Sports Reload Bonus, and a 35% Crypto Reload Bonus.

One sportsbook we particularly recommend if you are looking for the highest caliber of customer service is MyBookie. When you wager with these folks, you also can look forward to a large selection of sports (and more) to wager on plus timely payouts.
Look under NFL in the sportsbook to find "NFL Draft Prop Bets." At the time I am writing this, there is action on:
1st Drafted Running Back
Team to Draft Player – (Player)
When you register to make your bets on this site, you can pick up a 50% Sports Welcome Bonus on your first deposit. Players who prefer a cash bonus, can claim 10% up to $200. If you are ready to reload your account, you can get a 25% Sports Reload Bonus up to $500. You also should grab the 150% Casino Bonus up to $750 if you are into playing slots and table games.

For those not in the know, on most lists where we feature BetOnline, we also feature SportsBetting.ag. The reason why is simple—both are owned by the same company. So, what shows up to wager on over at BetOnline is typically offered at SportsBetting.ag too!
Navigate to the NFL section in the sportsbook, then click on "NFL Draft." You will find action on:
(Team) First Drafted Player
(Player) Draft Position
1st RB Selected
33rd Pick Overall
More Offensive or Defensive Selected in 2nd Round
Next Wide Receiver Picked
Bonus offers at SportsBetting are also similar to what BetOnline offers. Is joining both redundant? Not really – you can grab twice the bonuse!

Our recommended crypto sportsbook is Cloudbet. Unlike a lot of other sites on this list, Cloudbet is aimed exclusively at the crypto market.
Cloudbet does offer NFL draft betting. At the time I am writing this, all I am seeing is a prop for the 33rd Overall Pick. Since we are already in the middle of the draft, it is possible they were offering more earlier, or will post additional wagers later.
In any case, Cloudbet offers one of the biggest and best promotions in the whole world of online sportsbooks – a Welcome Bonus of up to 5 BTC! So, there is no time like the present to grab it.
And don't forget that before the games actually start to take a look at "
The Best Places to Bet on the NFL in 2022
"!
And one more thing – We mentioned
BetOnline
up there. Did we mention that you can get a
Lifetime Reload Bonus
when you use the promo code
LIFEBONUS
? It's true!
How the NFL Draft Works
Now you know where you can wager on the NFL draft. But before you can place smart bets, it helps to understand the basics of how the draft works.
First of all, let's put a little context around the draft. The draft is not the only way that teams recruit players. There are two other options:
Teams can get players through trades.
Teams can sign free agents.
So, when you are trying to predict what will happen in a draft, you need to be aware of the other steps teams take to get the talent they need outside of the draft.
The NFL provides a detailed overview of the rules of the draft here. Let's go over the basics.
There are seven rounds in the draft. At times in the past, there were different numbers of rounds.
Every club participating in the draft is able to get one pick per round.
Naturally, the teams that get the earlier picks have an advantage, since they have a better chance at getting the talent they want.
The NFL explains, "The order of selection is determined by the reverse order of finish in the previous season. Barring any trades between clubs, each round starts with the team that finished with the worst record and ends with the Super Bowl champions.."
The NFL continues, "Teams that didn't qualify for the playoffs are assigned draft slots 1-20. The order is determined by the standings at the end of the regular season: The club with the worst record will pick first, and the one with the best record will pick 20th."
In other words, teams are actually rewarded for doing poorly, which is why sometimes teams that are struggling during the season will make the decision to "tank." They will play less than their best in the hopes of getting a better draft pick spot.
This is pretty much the opposite of the system used in soccer across the pond, where teams that do poorly risk being relegated at the end of the season.
Something else to know about is "compensatory free agent" picks. Basically, free agents sometimes leave one team for another. When that happens, the team they left has an opening. They can use a "compensatory free agent" pick in the draft to find a new player for that slot at the end of rounds 3-7.
The NFL explains, "Compensatory free agents are determined by a proprietary formula, developed by the NFL Management Council, which considers a player's salary, playing time and postseason honors. The value of the compensatory free agents gained or lost by each team is totaled, and a team is awarded picks of equal value to the net loss of compensatory free agents, up to a maximum of four."
There is a specific schedule for the rounds, and each team receives only a certain number of minutes for each of their picks. If the clock runs out, the team in question will have to wait and try again later.
Teams do not have to use their assigned draft positions. They can, if they prefer, trade them to other teams. This type of trading can be ongoing while the draft is live.
You can learn about all of these different rules for the NFL draft at the linked page in more detail, along with more specific information for every aspect we just discussed.
The teams that finish worst for the NFL season get the first picks in the draft, and vice versa. Be sure to check out all the specific rules of how the draft works before betting.
If you were privy to the organizational planning taking place at an NFL team leading up to the draft, you would see a board where the teams work on ranking the players they are considering drafting.
Greg Gabriel writes about the process of elimination at Bleacher Report, explaining, "Many teams' final board will only list the players they are interested in drafting at different areas of the draft. Players who are not 'fits' to play in the offensive or defensive scheme will not be on the main board. Also, players who have been flagged for medical or character reasons will be removed. All told, the typical main board in many draft rooms will have about 100 names on it."
Gabriel points out that part of the draft planning process teams go through each year involves looking back over past drafts to see which players in which positions were drafted in which rounds.
He gives an example of a team requiring a cornerback, offensive tackle, and defensive end, and explains how prioritizing for positions is contingent on what teams can expect based on the past.
He says, ",em>Generally speaking, 12 to 15 corners get drafted in the first three rounds every year. When you look at the cornerback board, you have to figure where the drop-off in talent is. If your board has only 10 corners that you feel are worthy of being drafted in the first three rounds, you have to figure that in order to draft one, it has to be done in the first or second round."
It is worth checking out his post to follow along with this example in full, and also to see what he has to say about the strategic aspects of trading up or down in the draft.
Another post worth taking a look at is this one by Dan Pompei, also on Bleacher Report. He points out that understanding the decisions that teams make during the draft involves also having a grasp of that team's organizational structure. Sometimes power in the draft room is highly consolidated; other times, it is not. The roles of the owner, the GM, the coach, and the scouts can vary.
The personalities of decision-makers have to be considered as well. Sometimes decision-makers may be set in their ways and unwilling to consider feedback from subordinates. Other times, they may be highly open to persuasion and influence from their staff members.
Obviously, the topic of how NFL teams make their selections during the draft is a big one with a lot of depth to delve into. The more you learn about it, the better.
The organizational structures of team leadership, their priorities, draft pick orders, trends in draft position selections for each of the rounds, and other factors all can influence how teams make draft decisions.
Types of NFL Draft Picks
Having talked a bit about how NFL teams make their draft decisions, let's go over some of the types of wagers you can place on the draft.
1st position drafted:

With this type of bet, you simply wager on what position a specific team will draft first.

1st (position) drafted (where position is RB, QB, etc.):

Wager on which individual player will be the first in that position drafted.

Next (position) drafted:

This is a type of live bet where you are wagering on which player will be the next in that position drafted.

(Player) draft position:

Wager on the draft position for a particular player, generally whether it will be over/under a particular position.

Assorted proposition bets:

Any number of different prop bets are possible for the draft. You will just have to check and see what each site makes available each year.
There are a variety of bets you can place on the NFL draft.
Tips for Betting on the NFL Draft
Here is some general advice for betting on the draft:
Learn how the draft works inside and out.

The better you understand the system, the more insights you will have into the scenarios that different teams are facing and how they will need to navigate them.

Look up past data on drafts.

Research both to learn general trends with drafts (i.e. how positions tend to be distributed through rounds) and strategies and decisions teams have made in the past.

Know the priorities of each team.

Regardless of what happened in the past, teams are always moving forward in the present. A lot changes over the course of any given season, so priorities can shift. The more closely you follow what happens with teams each season, the more you will understand about the gaps they need to fill. Interviews, news articles and social media posts can help shed more light.

Learn how the draft team works.

As we discussed, differences in the structure of the draft team and decision-making power can have a big impact on draft decisions. Find out as much as you can about how a particular team handles these decisions.

Try to figure out the strategy of each team.

Weigh the pros and cons of different approaches to the draft based on a team's individual scenario. By thinking through the ramifications of different strategies, you might be able to make an educated guess about the approach the draft team will take.

Expect the unexpected.

No matter how "obvious" a particular pick might seem, teams sometimes will end up making completely different decisions during the draft.

Shop the odds.

As with regular sports betting, there are different odds on different sportsbooks for the NFL draft. Shop around to find the most competitive odds.
You can make smart wagers on the NFL draft by taking a strategic analytical approach.
Bet on the NFL Draft Now
For an NFL fan, the draft can bring a wide range of emotions—everything from frustration to confusion to exhilaration. But nothing can add to the excitement quite like making wagers on the draft. Ready to begin? Click any of the links in this post!
And You'll Probably Have an Interest in These as Well!