How to Choose What Sports to Bet On
New to sports betting? If so, you might be trying to figure out what sports to wager on. NFL? Basketball? Baseball? Table tennis? In this post, we will offer you some guidance to help you make this decision.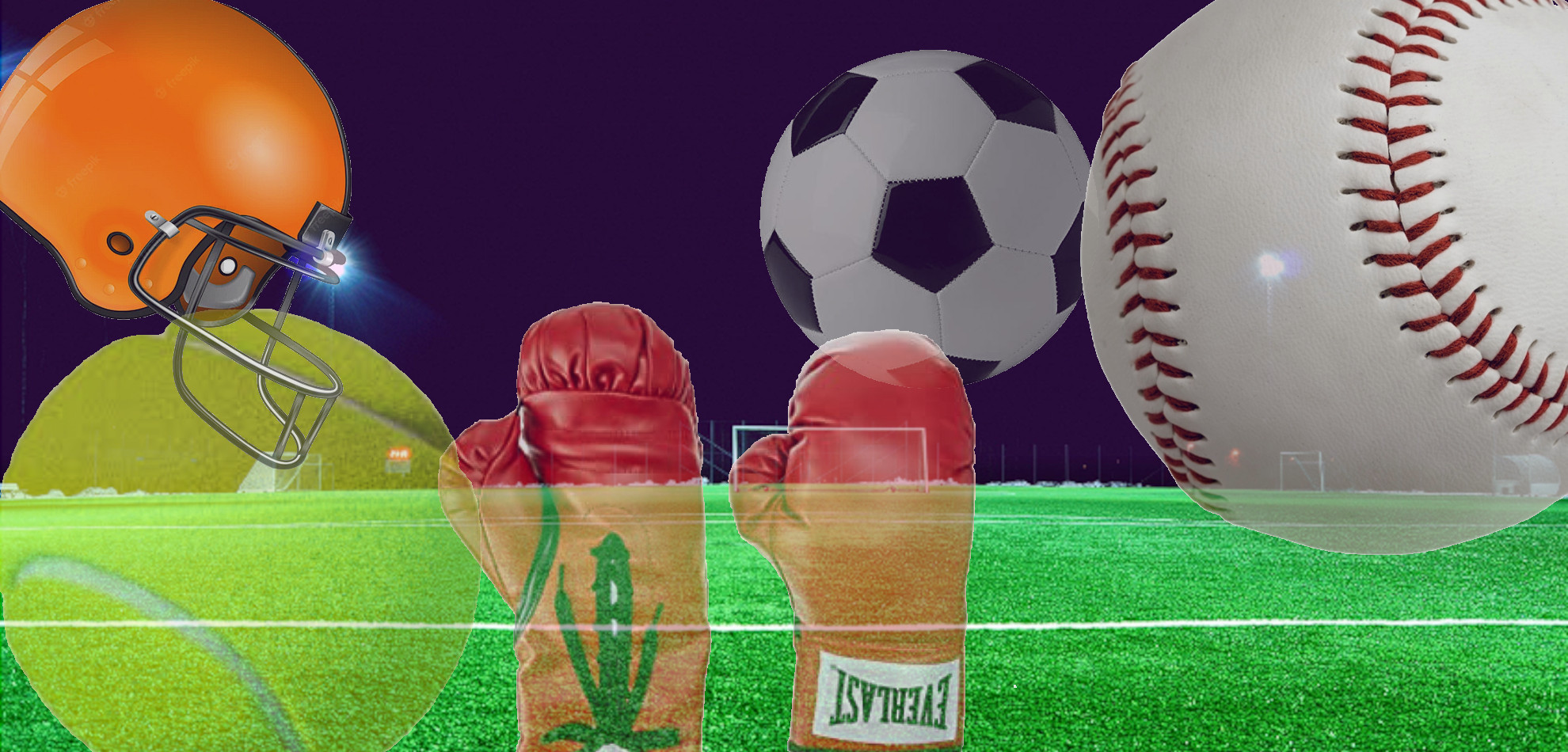 Before Choosing Sports to Wager On, Assess Your Goals
The very first thing you should do before selecting sports is to ask yourself what you want to achieve through betting:
Do you want to earn a reliable stream of income?
Do you want to add excitement to watching your favorite sports?
Are you looking into betting as a social activity?
Once you know your reasons for betting, you can figure out what criteria are most important when selecting sports.
How Many Sports Should You Bet On?
One more thing we want to mention before diving in is that you should decide in advance how many sports you will be betting on.
For casual punters, there is no reason to hold yourself back. You should bet on as many different sports as you want to. Just have fun!
But if you want to become a sharp, you cannot expect to do well if you are wagering on a dozen different sports at a time.
It takes a lot of time and hard work to excel at betting on even one sport consistently. So, you might want to start out with just one sport, or a couple.

If you're even remotely wondering about where you would fall on the spectrum between casual and professional betting,
take a look at this page here
!
Once you've decided on that, go and
check out Bovada
where you can currently grab a
Welcome Bonus
of up to
$750
for the Sportsbook!
Sports to Consider Wagering On
Now that we have discussed your betting goals and how many or few sports you may want to bet on, we can offer some ideas for choosing those sports.
Sports You Already Follow Closely.
Whether you are a casual or serious bettor, you probably should just start out by betting on any sports you already watch regularly, read news about, and discuss with fellow fans.
These are the sports you already have deep knowledge of. Your familiarity with the sports themselves as well as the teams, coaches and players will give you a great head start in coming up with profitable betting strategies.
A word of caution:
Do not overestimate your knowledge of the sports you follow. No matter how big a fan you are, chances are good you still have a lot of learning ahead of you.
Bettors who stay humble and work on cultivating their knowledge are the ones who will succeed. Those who get cocky and think they know everything are destined for failure.
Sports You Are Interested In Learning More About.
Speaking of learning, with so much of it ahead of you, you may also want to select sports to bet on that you find interesting.
Even if you do not know a whole lot about a particular sport yet, if you cannot stop researching it out of sheer fascination, it might be a good candidate for your betting.
Sports You Find Fun To Watch.
One of the best ways to learn about a particular sport is to watch it a whole lot. So, if you find a sport particularly entertaining to view. Even if you are not all that familiar with it yet it may be worth betting on.
Plus, if you are betting casually, it can be a lot of fun to make a few wagers on the sports you are watching. That way, you can get a whole new level of enjoyment out of watching as the action unfolds. Actually being present to see the goal or touchdown that brings you a win can be an exhilarating experience!
Sports That Are More Obscure.
It might sound odd, but you should consider wagering on smaller sports that people tend to ignore.
The reasons are twofold:
Sportsbooks spend less time handicapping for these sports, because they know they are not going to draw as much betting action. The result is that you are more likely to find odds with great value.
Despite sportsbooks spending less time handicapping obscure sports, they do typically offer them! So, you should have no problem shopping the odds at multiple sportsbooks.
Unless you also happen to follow an obscure sport already, you will have a learning curve ahead of you (thankfully, no matter how obscure a sport is, there are usually lots of great resources available online for those who want to learn more about it). But if you find the sport interesting enough, it should be pretty easy to throw yourself into the process of becoming an expert. You may find it profitable and fun.
Sports That Can Fill In Gaps In Your Annual Betting Schedule.
You might want to consider scheduling when you are deciding on which sports you will wager.
For example, let's say you like to bet on NASCAR already. That means you get to start wagering in February, and continue into November.
Great. What are you going to do between November and February?
Well, you could always take a break from active betting, and use that time to really buckle down with research for next season.
But maybe you want to stay active with your wagering. If that is the case, then you could consider choosing another sport to bet on based on its ability to fill that slot of time.
A great example would be football. The season kicks off each year after Labor Day, and concludes in February.
That is just one example of how you can alternate sports based on their season schedules. There are plenty of other ideas depending on what you are already into betting on.
Sports Where You Can Find Strategic Opportunities.
We have so far recommended that you bet on sports you find enjoyable, on obscure sports where the odds may be worthwhile, or on sports that fit well into your schedule. But you could also choose sports to wager on based purely on strategic considerations.
While you are learning about sports betting, you could discover a specific method for betting on a particular sport that you happen to find intuitive and easy to use.
Even if you have never followed that sport in the past or have any deep interest in it, it still might make sense as a starting point for your ongoing wagering.
As you focus on that strategy, you will learn even more about the sport, and then may find yourself branching out and learning other methods for wagering on it as well.
In the long run, you will probably find it easiest to stick with it if you do end up coming to really like that sport. But there is nothing wrong with being 100% pragmatic in your approach if that works for you!
Sports You Have Played.
Do you have any personal experience playing sports? Perhaps in high school, you played baseball, or in college, you played football. Or maybe on the weekends, you get together with your buddies and play soccer.
You should consider any sport you play or have played as a prime candidate for betting.
As much as you can learn about a sport from watching it, that does not compare to the huge amount you can learn by actually participating.
In fact, there may be aspects of play that will never be obvious from observation alone. Playing a sport can yield insights that few are privy to.
Those may include insights not just into tactics, but also into emotions and relationships between teammates.
By definition, that is information that sportsbooks may not be aware of when they are setting their odds.
You could be able to interpret the smallest clues on the field or court to make educated guesses that even other sharps might miss.
Betting on sports you have played lets you cash in on your hard-won experience. Use your unique edge to beat the bookies.
College Sports.
Earlier, we talked about how obscure sports can sometimes present opportunities in the odds. Another category of sports that may likewise yield favorable odds is college sports.
The nice thing about college sports is that they are generally not obscure. They consist of the same sports you are probably used to watching, like football, basketball, etc., but at the college level.
So, you can bet on any one of these sports at both the professional and college levels for even more opportunities.
In our college sports betting guide, you can learn more about the advantages of wagering on college sports, and discover top sites that offer college sports betting.
Sports That Are Fun To Bet On Socially.
Another way you could pick sports to bet on is simply to choose those that your friends are following.
Betting is often an individual pursuit, but it does not have to be all the time. It can be a social activity, whether a competitive one or a cooperative one.
Nothing is as fun as hanging out at the sports bar with your friends, watching the same game together that all of you have money on, waiting to find out who will win or lose!
But fun is not the only reason to choose to bet on sports that your friends watch and wager on. There may also be learning opportunities.
Perhaps some of your buddies are way ahead of you in their knowledge of sports and betting.
Whether you tend to bet cooperatively or not, you can no doubt learn some useful tips and tricks from them, which will help you become a better bettor.
And in some cases, you might even have generous friends who are willing to offer you some one-on-one sports betting training.
If your friend is an expert with betting on a particular sport and offers you free help, it could be a golden opportunity!
Start Betting on a Wide Variety of Sports Now
Now you have some ideas for how you can decide which sport or sports to start betting on.
If you can really focus in on just one or two sports that are ripe with opportunity, you will give yourself the best chance of developing expert skills and making ongoing profits.
Keep exploring our site for more recommendations for how you can have more fun and win more money betting on sports!
And Don't Forget To Check All Of These Out As Well!