Which Online Sportsbook is the Best for In-Play Betting? Updated for 2023!

It has been a few years since I have put together a guide to placing Live Bets Online. Since there have been some changes in the sites that are featured as well as the Live Betting products they have available, so I thought it was time to do a new round-up and comparison for in-play betting online.
In the previous article, I went into a lot of depth about the advantages of live betting as well as how you can get started with in-play betting. So, rather than reiterate all that here, I'm going to recommend that you drop by that post to check out the details.
Real quick however, here is a run-down of some of the different types of live bets you can make:
General bets
Parlays and teasers
So, now let's jump into a comparison between my recommended betting sites as well as the in-play bets and features they offer!
BetOnline
BetOnline is one of my most highly recommended sports betting sites. It is also one of the biggest sites serving US customers. I especially love how consistent they are with deposits and withdrawals, and appreciate how reliable they are with processing credit card payments.
With respect to live betting, they do not disappoint. In fact, they are one of the very best options you have.
In-Play Betting Markets
At the time I am looking at BetOnline's live betting section, there are a number of in-play events that bettors can wager on in the following markets:
Hockey
Basketball
Tennis
Football
Soccer
Table Tennis
Golf
Volleyball
Esports
The selection of events is huge as is the number of leagues in each sport.
Types of Live Bets
Here are the types of in-play bets that you can place at BetOnline:
Points spread
Total
Moneyline
Props
Over/under
Do They Offer Other Live Betting Features?
There was a time when BetOnline reported streaming over 2,000 events per week in sports such as horse racing, ice hockey, rugby, tennis and basketball. At the time, there was a $1 minimum if you wanted to watch the live streams. Since then, the site has removed references to live streams, and when I chatted with a customer service agent about it, she told me they are not offering live streaming at this time.
I am not sure why BetOnline said they offered so much live streaming in the past and no longer does now, but it is not a feature on the site. Will it show up in the future? I guess we'll just have to stay tuned to find out.
Promotions for Live Bettors
When you sign up to bet at BetOnline, you can get a 50% Welcome Bonus for the sportsbook. They also offer a 25% Sports Reload Bonus to returning customers who are making in-play and other sports bets.
Want to bet in-play with a crypto deposit? You can grab a 100% first time crypto deposit bonus and a 35% crypto reload bonus.
Summary
BetOnline is an awesome place to bet in general, and particularly for in-play wagering. With a large selection of betting markets and nice promotions for new and returning customers, it is one of my top picks.
Bovada
Another site that is huge in the world of US sports betting is Bovada. Indeed, there is probably no other sports betting site that is better known among US gamblers. They have been my personal favorite sports betting site for a long time now and I really doubt that is going to change anytime soon. And guess what? Bovada is a great place to head if you want to place some in-play bets.
In-Play Betting Markets
When you visit the live betting section of the sportsbook at Bovada, it lists these "trending events":
NFL
NBA
NHL
NCAA Basketball
England Premier League
Brazil Serie A
Germany Bundesliga
Spain La Liga
PGA – The American Express
CS:GO Blast Premier Final
Prop Builder
Daily Specials
Further research reveals these live betting markets are also available:
MLB
Cricket
Badminton
Handball
Volleyball
Types of Live Bets
It looks like basic spread bets are the most common types of bets available on Bovada on live sports. But you can also create accumulators. Prop bets are available as well in-play.
Do They Offer Other Live Betting Features?
Like BetOnline, I remember a time when Bovada did say they streamed thousands of events. I even remember that you could access them by placing a 0.50 win or 0.25 each-way bet. I'm pretty sure now though that there is no live streaming available on the site now. At least I'm not able to find any references to it while researching. For whatever reason, both of these sites seem to have discontinued this service.
What Bovada does offer is a useful feature called "Quick Bet Mode." As the site explains, "By selecting the Quick Bet Mode you'll be able to pre-set your wager (risk) amount and then place bets with a single click of the mouse. If the odds displayed are out of date, your bet will not be placed in single click mode – as odds are constantly changing to reflect the fast moving game. This allows you to review the new odds and decide if you are going to place a bet."
A time-saving feature like the above can be really helpful when you are betting live, as you often need to hurry to place your wagers in time.
Promotions for Live Bettors
Bovada is impressive in the promotions department, offering a welcome bonus for sports betting as high as $250 if you are depositing USD, or $750 if you are depositing bitcoin! Along with those bonuses, you can enjoy participating in the Bovada rewards program. As you place bets, you can earn Rewards Points which you can then redeem the points you earn for cash!
Summary
Bovada offers an excellent selection of betting markets, and offers a number of different types of live wagers as well. I can say that it is a little harder to find one's way around the live betting section of Bovada than the live betting section at BetOnline. But the Quick Bet Mode feature is really cool.
MyBookie
Another US-facing sportsbook that has built a reputation for consistency is MyBookie. I've always been very happy with their markets, odds, and payouts.
In-Play Betting Markets
As of the time I'm checking the sportsbook at MyBookie, I see live action on events in golf, basketball, and soccer. Presumably, the site offers the usual selection of betting markets beyond those, that was just all I have spotted at this moment.
Types of Live Bets
We're mostly seeing spread and money line straight bets at the time of this writing, but there may be additional types of bets depending on the event taking place. Parlays are listed as well.
Do They Offer Other Live Betting Features?
MyBookie does a really nice job with certain aspects of its user interface and you'll be really jazzed with it.
One thing I like is that you can see at a glance not just which events are live, but also what stage of play they are in (i.e. fourth quarter). You can also can see which events are scheduled soon and in exactly how many hours they will commence.
Also, if for whatever reason, you want the live betting odds in a printable format, there is a button you can click on to instantly get a printable version of the odds for your convenience.
Promotions for Live Bettors
When you sign up to bet on sports live at MyBookie, you can qualify for a 50% Sign-Up Bonus of up to $1,000 on your first deposit. There is also a 25% Sports Reload Bonus up to $500 for returning customers. If you happen to be betting live on horses, there is an 8% Rebate you can look forward to.
Summary
It would be nice if MyBookie would show a longer list of upcoming events on their live betting page, as that would make it easier to see the markets available and plan ahead, but I really do appreciate being able to see the status of an event in an instant.
BookMaker
My top recommendation for a high-volume sportsbook is BookMaker. They've been in business for decades, and offer competitive odds and reliable, fast payouts.
In-Play Betting Markets
Describing what they offer in the live betting department, BookMaker says, "Not to be left out are the live sports betting odds available on a number of sports including NFL and golf. You can bet games while the action is underway, as odds and props are updated in real time on selected NFL games, college football, NBA, college basketball, NHL, MLB, MMA, Golf, Tennis and more. Make your wagers on live betting odds, totals and props, and watch the games on TV or on your mobile devices. Bets are graded within seconds and your account is immediately credited."
Types of Live Bets
As indicated above, you can place live bets such as straight to-win wagers, totals, and even props.
Do They Offer Other Live Betting Features?
We did not find any additional useful features for live betting.
Promotions for Live Bettors
When you register an account at BookMaker, you can qualify for a Welcome Bonus of 15% Cash if you are depositing USD. If you are making a crypto deposit, you can qualify for a larger Welcome Bonus of 25% Cash of up to $500. There are reload bonuses available as well, and an 8% Cash Rebate at the racebook.
Summary
BookMaker seems to be a good choice if you want to place live prop bets, you're not always see these listed for other sites.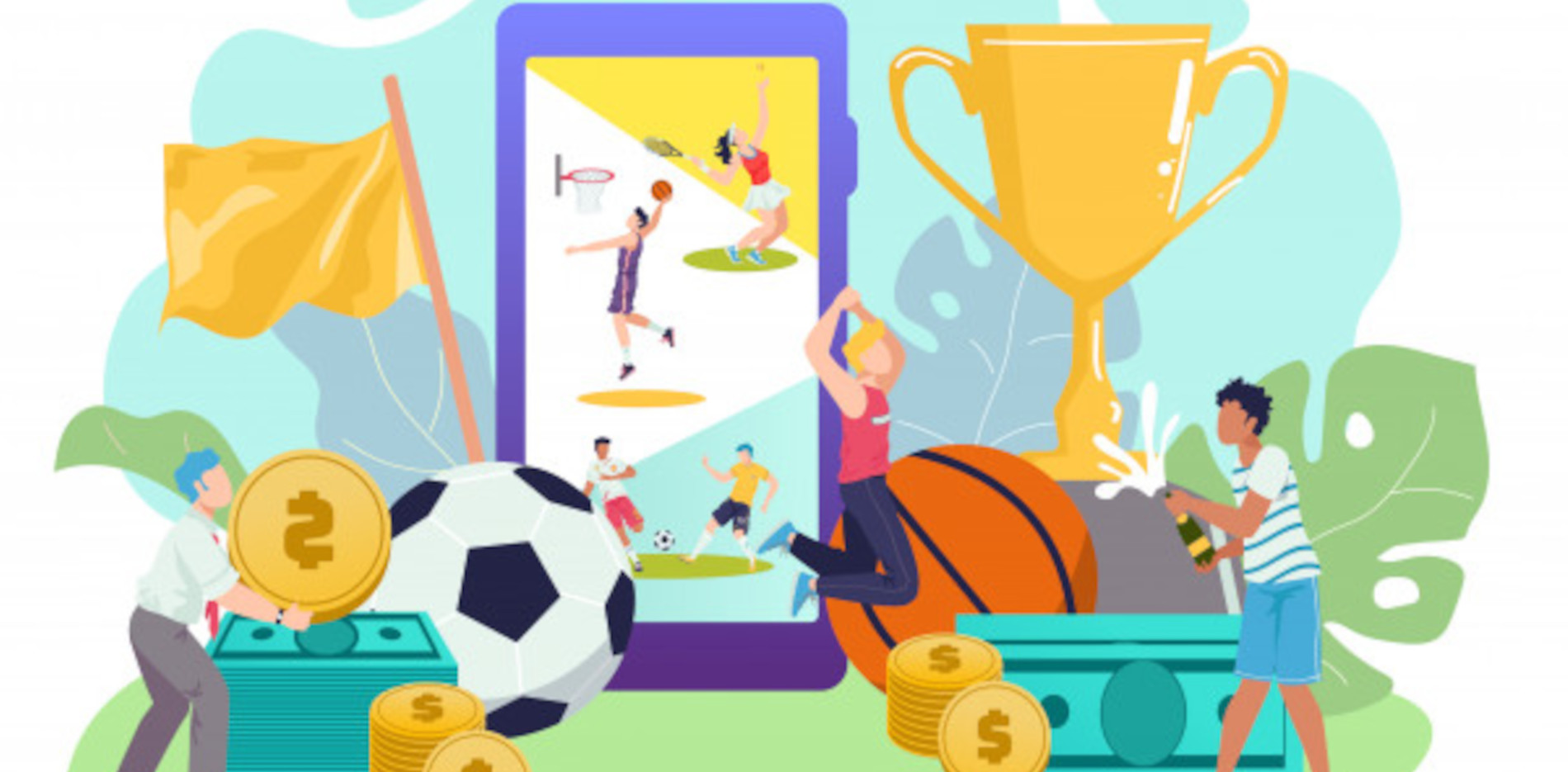 SportsBetting.ag
If you like placing live wagers over at BetOnline, you will also enjoy doing so at SportsBetting. How so? BetOnline has owned SportsBetting since 2012, and offers the same level of top-notch service at SportsBetting as they do at their main site.
In-Play Betting Markets
At this moment in time here are the betting markets we see for live wagering at SportsBetting:
Golf
Basketball
Soccer
Table tennis
Hockey
Esports
Presumably, the betting markets available here are identical to those at BetOnline.
Types of Live Bets
As with BetOnline, SportsBetting offers a nice selection of bet types for in-play action:
Points spread
Total
Moneyline
Props
Over/under
Do They Offer Other Live Betting Features?
The user interface is pretty nice. As the site explains, "Developed and designed to make live betting on games as user-friendly as possible, our in-game live betting platform will graphically show you what's happening on the court every second of the game, allowing you to stay on top of the latest sports plays, without even turning the TV on."
Promotions for Live Bettors
You can grab a 50% Welcome Bonus when you sign up on SportsBetting for up to $1,000. There is also a 25% Sports Reload Bonus. If you deposit cryptocurrency, your initial deposit bonus could be 100%, and your Reload Bonus could be 35%.
Summary
As far as I can tell, SportsBetting and BetOnline are roughly equivalent in terms of what they offer in terms of live betting.
Everygame
Everygame has been in business since the early 2000s. I discovered them when they were still relatively new have had a great relationship with them ever since. Let's see what they are offering in terms of live betting!
In-Play Betting Markets
It is hard to see what markets are available for in-play wagering at Everygame right now. Why? Because the site still does not have a separate section for in-play betting. You will find the live betting mixed in with the rest of what they offer.
Types of Live Bets
See above. There is no easy way to see all the different types of live bets.
Do They Offer Other Live Betting Features?
Everygame appears to be working on their live betting interface, as indicated by this page. As the page explains, there should soon be a new live betting experience on the site, which will offer the following features:
Multi-Match View
Brand-new Bet Slip
Live Scoreboard
More bets, more action, more emotion
The only timeframe mentioned is "coming soon," so we don't know how long it will be before the interface is available.
Promotions for Live Bettors
You can get a bonus up to $200 when you sign up for an account at Everygame. This site also runs special promotions for major sporting events from time to time. For example, as of the time of this writing, you can get up to 2 x $50 worth of stakes back if you wager on the NFL Conference Championship Games.
Another cool promotion from Everygame is targeted at parlay bettors. If you make a parlay bet and just one of your selections loses, costing you the whole parlay, the site enters you into a weekly draw. Also, a second bonus aimed at parlay bettors awards $1,000 to the customer who got the highest winning parlay bet for the calendar month. This promotion happens every month, and there are no rollover requirements.
Summary
Everygame still is working on creating an interface for live betting, but you can place in- play wagers on the site.
Where the site really shines is with respect to its promotions. While the promotions in question are for all sports bettors on the site, that includes in-play bettors as well. If you enjoy making parlay bets live in particular, you are definitely going to want to open an account at Intertops to take advantage of their unique promos.
Cloudbet
One of my recommended crypto sites is Cloudbet. Deposits and withdrawals are fast and easy on this site, and Cloudbet protects customer funds in cold storage. If you want to be able to wager on sports anonymously, this is the place to do it.
In-Play Betting Markets
If you navigate to "In-Play" in the Cloudbet sportsbook interface, you will see the following markets listed:
Basketball
Ice hockey
NBA 2K
FIFA
Table tennis
Soccer
Volleyball
Dota 2
You can see all these markets effortlessly at a glance across the top of the page.
Types of Live Bets
The following types of in-play wagers are available on Cloudbet:
Totals
Moneyline
Spread
Spread – alternative lines
Totals – alternative lines
Props
Handicap
Do They Offer Other Live Betting Features?
I am not finding any special features for live betting, but I still really like the clean, simple user interface. It is extremely easy to see what action is available and to navigate to what you want.
Promotions for Live Bettors
If you are looking for an insanely high welcome bonus for sports betting, you will find it at Cloudbet. You can get a match on your first deposit up to 5 BTC.
Sometimes, Cloudbet offers zero margin odds for specific sporting events. While you are betting, you will see yellow boxes around some events. The site says that for those events, they are offering the "fairest pre-match odds," and that, "For each selected sports event, we will offer 1000 customers odds with zero margin: we're giving up our commission on these bets to ensure you get the best possible odds and maximise your winnings."
Cloudbet offers some other interesting promotions for specific sports as well. For example, do you like betting live on NFL? On Mondays, if you lose an NFL player yardage bet, you can get your money back if that player gets a touchdown. Like betting on NCAA? If you make a handicap bet and your team loses by 8 points, you can get your money back!
Summary
Cloudbet offers amazing promotions, including some that are unique to this site. They also have a fantastic, streamlined live betting interface that makes it a breeze to jump into in-play action. With a wide variety of markets and bet types, they are one of the best options all-around for in-play wagering.
Xbet
Customers who enjoy live betting on MyBookie will want to check out Xbet, another online sportsbook run by the same reliable team.
In-Play Betting Markets
At the time of this writing, we see action in the following markets:
Types of Live Bets
The types of bets you'll see include:
Moneyline
Spread
Totals
Props
Do They Offer Other Live Betting Features?
Just like MyBookie, Xbet shows you exactly what the status of a game is in real-time.
Promotions for Live Bettors
The Welcome Bonus on your initial deposit at Xbet can be as high as $500. You also can qualify for a Sports Reload Bonus as high as $250. There is also a 7% Horse Racing Rebate.
Summary
Xbet's live betting offerings are much in line with MyBookie's.
What Has Changed in Live Betting?
We have now discussed the live betting features and markets at my favorite online sportsbooks in-depth. In just a moment, I'll choose a winner as well as a couple of runners up based on our comparison, but first, here is a quick rundown of some of the changes we have noticed since the last time we checked into live betting options for USA bettors:
There used to be some sites that offered live streams of events.
As of 2021, it does not appear that any of my recommended sites are doing this. If I were to take a guess at why, it is likely that streaming services are more popular than they used to be, and more people now have access to live streaming games and races via other channels.
Perhaps it simply does not make as much sense for betting sites to offer streams as it used to when there were fewer options for watching live events.
Betting markets available for in-play action have expanded.
In particular, we are seeing a lot move live betting in eSports than we used to. This is not a surprise considering that eSports has exploded in recent years. What with the pandemic, it is now bigger than ever!
Aside from that, the world of in-play betting is much the same as it was before. The same variety of bet types is available.
Final Verdict: Bovada is the Best Site for Live Betting
It was tough choosing a #1 site to recommend for in-play betting in 2021, but right now we are going to have to go with Bovada.
This site offers one of the best selections with respect to betting markets and types of bets, plus, we really like their innovative Quick Bet Mode. No other site we looked at offers something like this.
Runners Up:
Like we said, it was hard to pick an overall winner since there are so many great destinations for in-play betting.
Here are a few other sites that were close contenders:
Both offer a diverse range of live sports betting markets and wager types.
There is a nice range of markets and bet types here, and some unique promotions.
This was probably the top contender for first place after Bovada. The clear, streamlined live betting interface, the cool bonuses and promotions, and the ample variety of markets and bet types make this an exciting option. We particularly recommend it if you want to bet on eSports and/or (obviously) with bitcoin. We might go so far as to say it was almost a tie with Bovada!
Get Started With In-Play Betting Online Now
Now you have had a chance to compare the features and bets for in-play action at a number of our top recommended sports betting sites. While the specific features and bets differ from site to site, all of these sites offer exciting markets and promotions as well as competitive odds.
You only need to open an account on one betting site to get started, but by signing up on several sites, you can maximize your bonuses and shop the odds. Click on any of the links in this article to start betting live on your favorite sports now.
Hey! Check Out Some More of the Stuff Written For You!