Best Places to Bet on the Thanksgiving Football Games
"Gobble Gobble 'til You Wobble Ya'll!"
Well, that's what it says at the top of the post for the after-dinner "escape the family" party I'm looking forward to.
You know what else I'm looking forward to? Thanksgiving Day Football!
Yup, it's National Turkey Day and as is tradition, there's going to be some great games going on in the way of:
The Cowboys vs. The Giants
The Bills vs. The Lions
The Patriots vs. The Vikings
Oh, we're going to get into those games and talk about those, there's going to be some incredible action going on on our day of Thanks! To make it all even better, there's some serious betting action going on and I want to tell you about some of the greatest, legitimate sites you can visit to place your wagers and win some cash!
Some of these sportsbooks I have worked with for 15+ Thanksgivings now, not only is that a lot of turkey but it's a lot of time as well!
If I'm going to take the time to tell you about a sportsbook, you can be rest assured that you can visit said book and find fairness, transparency, integrity, and all of those other words that let you know a book is worth its salt!
So let's just get into our comfy pants with the elastic waistband and get started!
The Games
Things will be starting off at 12:30 EST with The Bills and The Lions. You can find this game on either ABC or CBS depending on where you live, although it's 2022.
There are those out there that claim Detroit's defense is really suffering this year and their 5-weeks-in-a-row losing streak certainly isn't helping any rumors. You're absolutely going to find this out for yourself when you visit any sportsbook and see that Buffalo is the clear favorite to outright win.
As for the bets themselves, well, don't listen to me! You're going to have to do your own due diligence here to place smart bets! I'll just say that my money's on The Bills. How you bet is nobody's business but your own!
After that, we're going to have the one that most people seem to be looking for, that is The Cowboys vs. The Giants!
This one will be at 4:30 EST and you can watch it on FOX.
Once again, all of the sportsbooks have their own favorite to win and it's going to be the Cowboys this time.
This is where you don't want to let emotion ever get in the way of your placing smart, thought-out wagers, at least in my case. I'm the kind of person that will always, always, bet against The Cowboys, I said what I said. But man, I place my bets with the intention to win and win some cash, so this one is kind of a thorn in my side. But hey! You do you!
And then wrapping up the day of feast and gluttony, we'll be looking at The Patriots vs. The Vikings. This one will start off at 8:20 EST and you can catch it on NBC.
While this maybe isn't the "big one" that the 4:30 game is, this should still be a great one. The books are calling the Vikings the favorite here, but the odds are much closer than the other games mentioned.
Of course the Vikings can clinch it, anything can happen, but this also means that Mac Jones and company can't come through and lay some waste of their own!
You've still got time! You can still do some quick work and check out exactly why the sportsbooks have named the expected winners and decide if you would like to bet against them, hopefully walking off with some dough!
Before you go placing your Online Bets, do you know how Football Point Spreading works? If you don't or you need a refresher,
take a look at this
!
And if you need to kill some time waiting for your chosen games to start, why not take a look at the Casino over at
BetOnline
where you can get a
10% Rebate
on your Casino losses
every week
?!
The Sportsbooks
You know what you want to wager on, you know how much you're willing to bet, you're all ready to go except for one thing. Exactly where is the best place(s) to do so?
Here's the meat of the post here!
As I have stated, I have worked with all of these sportsbooks for literal, years.
They have all proven themselves time and again as being the best of the best. I'll admit that there are times when a sportsbook has let me down, and that's it. I just stopped working with them. They get one shot and if they don't come through as a legitimate book, they're gone. In the words of the great Big Worm, "Playin' with my money is like playin' with my emotions, Smokey!"
The ones that are left that make the lists here? They're the ones that you and I are completely safe at. The rules and stipulations still exist, but as long as you understand them, you'll find total happiness. And of course there's the most important thing – When you win you will get paid!
Bringing them up we've got:
Bovada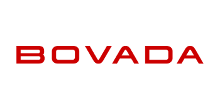 It's not a secret, not only is Bovada one of my favorites, but this is where I do most of my personal gambling! While nobody is perfect, Bovada comes pretty close! You can find a "pros" list singing their praises as far as their legitimacy and honesty goes. In fact, the only problems I have ever heard coming from other players stems from said players not understanding Terms and Conditions of the site, which really aren't any different from pretty much any other site under the sun.
Do you want some variety in your life? Checking out their Thanksgiving NFL games, there's really just too much stuff to list here. Using just the Patriots / Vikings game, there's over 200 bets to choose from just right there!
Signing up over there right now can get you a pretty awesome 50% Welcome Bonus of up to $250 and you don't need a code for it! Just deposit and you're good to go!
If you are a crypto user, you can actually turn that into a $750 Bonus as long as you use the code BTCSWB750 when you make that first deposit.
Sometimes people are jazzed about one game in particular and don't really care about the others. If you happen to be one of those people and you need something to do while waiting for "your game" to start, make sure you check out their Poker Room, (which is probably the best) and get yourself a 100% Bonus for the poker room of up to $500 when you use the code PWB500!
SportsBetting.ag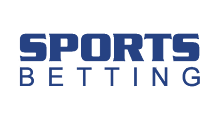 First I'm going to talk about SportsBetting, and after that, if you have any interest in them at all, make sure you read just below about BetOnline. Trust me, there's a reason for it!
SportsBetting, and the following BetOnline, are tied with Bovada as my personal favorites.
Those of you out there that are into the promotions and different bonuses that you can get from sportsbooks will love SportsBetting. There's quite the variety of deals going on all the time, including an awesome 25% Reload Bonus for the life of your account as long as you use the code FORLIFE when making said reload deposits!
As for some Thanksgiving Day football specific stuff, the customers out there that are existing SportsBetting customers can use the code 22THANKU for a reload of 50% of up to $500!
New customer? Use the code SB1000 for a 50% Bonus of up to a cool $1,000!
Note that with the exception of the FORLIFE code, most of these codes can only be used once and one time only. This brings me to…
BetOnline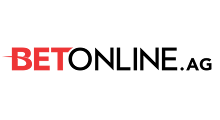 Now, as you're going through all of the great deals over at SportsBetting, you may find a couple that you like but get faced with the fact that you only get to use one.
This is where BetOnline is going to step in.
BetOnline looks very, very similar to SportsBetting because of this reason. They're both owned and operated by the same company, they're sister sites to each other!
Now, the rules and terms do say that there are a lot of bonus codes that you can only use once. The same set of rules says that you are absolutely allowed to just create an account at both and get the same bonuses at both!
Take note that if you go that route (which you should), while the bonuses are almost identical, the codes to use change a little bit. Some examples include:
The 25% Reload Bonus for Life = LIFEBONUS
The Thanksgiving Reload Special = THANKU22
and so on.
As for Thanksgiving Day Game Specials, make sure that you go to BetOnline and take a look at their $20,000 Thanksgiving Day Parlay Contest. Peak your interest yet? How about this?
That contest is totally FREE to enter and is open until 12:30 EST on Thursday!
Everygame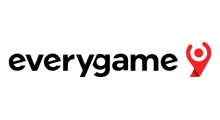 Everygame is another one of the places that are going to be really awesome for those that like some variety in their promotions. While not really Thanksgiving specific, there are still some amazing NFL promotions.
Every year there's even a Super Bowl contest where some lucky dog wins a trip for two to the game of all games!
You can also always grab 4 Free NFL bets, and there's a weekly NFL pool that's Free to Enter.
Earlier I mentioned the poker room over at Bovada. If you're interested in that, you'll want to check this out as well. There are twice-monthly freerolls in the poker room where you can win some real bets for the sportsbook!
For the new players that are just creating their accounts, you may want to use the code 3XBOOST250 to get a 100% Match Bonus of up to $250. You can also use this code 2 more times for a total of $750!
And some great news, when you join up over at Everygame, there are a couple of codes for promotions that you'll need, such as the one right above, but there's no code needed for most of the things Everygame has going on.
GTBets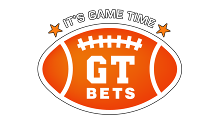 GTBets is a site that I have worked with for a very long time now and they absolutely deserve to be on just about every one of these lists that gets made.
Now, there is some bad news when it comes to GTBets. There's a pretty good chunk of the country that just isn't allowed to bet there. That's not the fault of GT, that's thanks to your local lawmakers. Feel free to contact them and thank them for keeping control of what you can or cannot do with your money. But I digress. For those that are allowed to visit GTBets, let's move on.
Once again I am talking about a sportsbook here that isn't featuring any Thanksgiving Day promotions, but every year there's a pretty solid promotion that the average NFL fan will probably want to get in on, and that's the Favorite Team Half Point.
With that promo, you get to pick an NFL team at the start of the season. For the rest of the season you will personally get a Free Half Point on all of the games said team plays. You do not get to change teams mid-season, so pick carefully! However, if you decide that you made a bad decision for whatever reason, you can change them at the beginning of the next season!
For those that are into other sports as well, this promotion is also good for college football, the NBA, and college basketball.
Wrapping up that list
That's going to wrap up the best places to place your Thanksgiving Day Football bets, but far from a list of the best sportsbooks.
If you would like to check out all of the books I work with, just click on this link here and you can get the rundown of all of them.
And now let's take a look at the bets that can be placed!
The Types of Bets That Are Available
You are now aware of the best places to go and place some bets on the Turkey Day games. But exactly what kind of action can you expect to find?
This is the most basic bet here, you would just be betting on who would win a game.
These are usually the most "fun" of the bets you're going to find. A props bet is a bet made on anything that has nothing to do with who wins the game. A common example for the Super Bowl would be "What color Gatorade will be dumped on the winning coach?" or "Exactly how long will the National Anthem be?". Stuff like that.
These are some of the more "dangerous" bets, but for your risk the winners of these bets will usually win a very handsome payout. This is a series of bets that you would place. Win them all and have a nice payday. Lose just one and you lose them all!
This isn't really a type of bet, but most sportsbooks do offer Live Betting now. Don't forget to check out if it's available at your sportsbook(s) of choice. That can really be a game changer for your bankroll!
This is where your knowledge of a team comes in handy as you bet on the exact statistics of a game. This includes, but is not limited to:
Over/Under – Carries
Over/Under – Pass Attempts
Over/Under – Pass Completions
Over/Under – Pass Interceptions
Over/Under – Passing TDs
Over/Under – Passing Yards
Over/Under – Receiving Yards
Over/Under – Receptions
Over/Under – Rushing Yards
Over/Under – Sacks
Player performance doubles
Carries (At Least)
Pass Attempts (At Least)
Pass Completions (At Least)
Pass Interceptions (At Least)
Passing TDs (At Least)
Passing Yards (At Least)
Receiving Yards (At Least)
Receptions (At Least)
Rushing Yards (At Least)
Sacks (At Least)
Touchdowns (At Least)
Head-to-head
If you want to place any bets that are even remotely like that, you're going to want to make sure that you join more than one sportsbook. You're going to want to check on two things:
Do the sportsbooks you go to even offer the exact bet that you want to place, and
Are you getting the best odds?
That second thing is obviously very, very important.
Let's say there's a bet you want to place. Everyone offers the same bet. You'll want to check out multiple sportsbooks to make sure that there aren't, say "5" sportsbooks that are running the same odds, but you would get much better odds at the "6th" book that you check.
Conclusion
Hopefully by this time you've gotten everything you need from the grocery store so that you don't have to go back. You've got your turkey, possibly already in the tub thawing out. You've got your pants with the elastic waistband all ready to go. You've got your excuse to escape the family at the right time.
You're ready for the day.
All you need to do now is think about where to go and place your bets, and what those bets are going to be!
As always, good luck with your gambling. Stay safe and let's all win big!
And If You Made It This Far, May As Well Check These Out!